Convention Center Hotel Construction Updates & Information
The Salt Palace Convention Center is proud to announce the construction of a 26-Story Convention Center Hotel, right here in the heart of downtown Salt Lake City. As construction continues to transform our facility, we want to provide updates as often as possible. Return to this section on a weekly basis to see updates and any new pertinent information.
Update: 12.01.2021
With the official topping off ceremony occurring this past week, the true presence of the Convention Center Hotel can be seen on the Salt Lake City skyline! With progress on schedule, interior and exterior finishing touches can now begin. Interruptions to events remain nominal, even with continued signs of construction near our 200 South Entrance. With a year left in the proposed construction timeline, the full scope of this project is beginning to emerge. When the new Hyatt Regency opens to the public in the fall of 2022, a new era of events will begin here at the Salt Palace. We simply can't wait to see this new jewel of Salt Lake City filled to the brim with event attendees.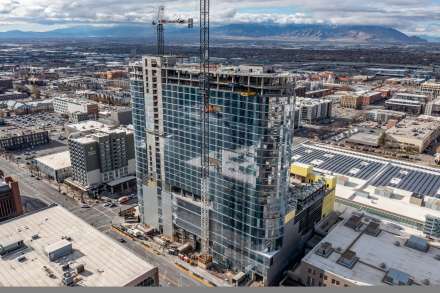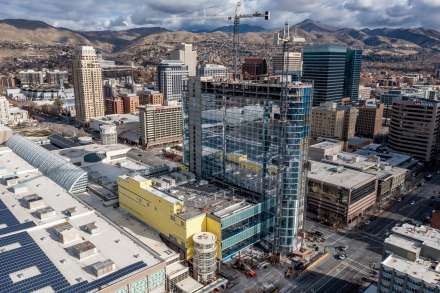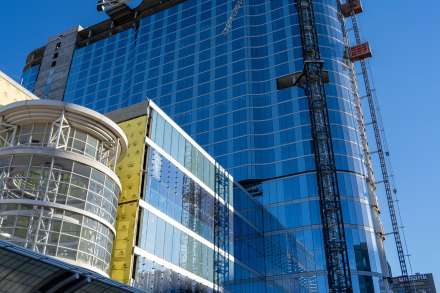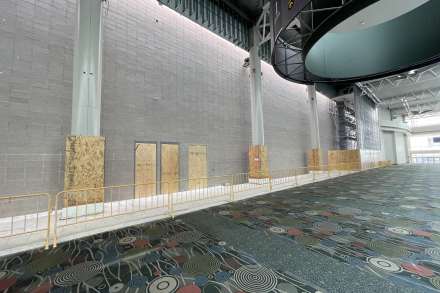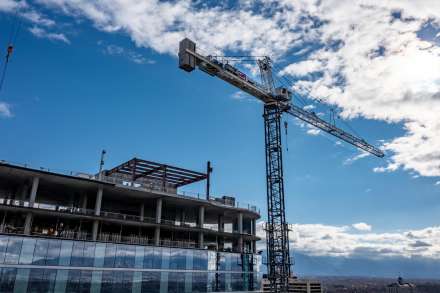 The Salt Palace Convention Center offers two convenient underground garages that are…
The Salt Palace Convention Center has nearly three quarters of a million square feet…