Convention Center Hotel Construction Updates & Information
The Salt Palace Convention Center is proud to announce the opening of a 26-Story Convention Center Hotel, right here in the heart of downtown Salt Lake City. As construction continues to transform our facility, we want to provide updates as often as possible. Return to this section on a weekly basis to see updates and any new pertinent information.
Changing Skylines
Incredible progress for an October 17, 2022 opening. Now standing at its full height, the new hotel is a welcome addition to the Salt Lake City skyline. The impressive glass exterior stands as an example of the perseverance of the hospitality industry here in Utah. Despite the tremendous challenges we have faced over the past two years, progress continues to happen. Each day our incredible team works to provide an outstanding event experience for our clients, and with the introduction of this new hotel, we are set to become a powerhouse and world class destination.
Opening Date: October 2022
Floors: 25
Sleeping Rooms: 700
Luxury Suites: 33
Flexible Meeting Space: 60,000 Sq. Ft.
Restaurant(s) & Sixth-Floor Rooftop Pool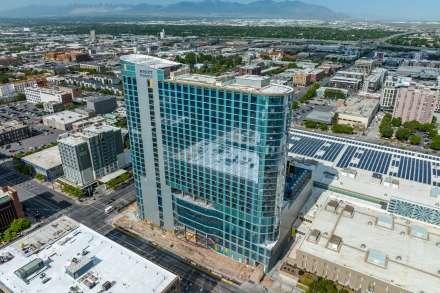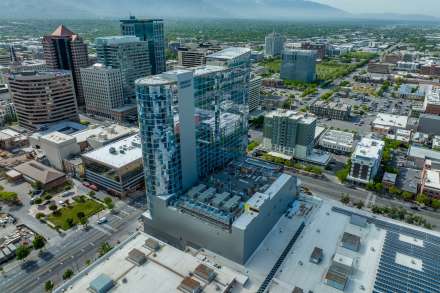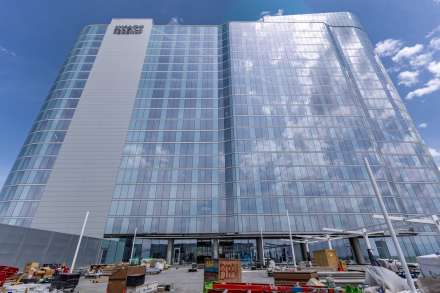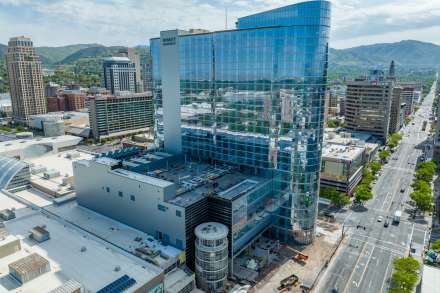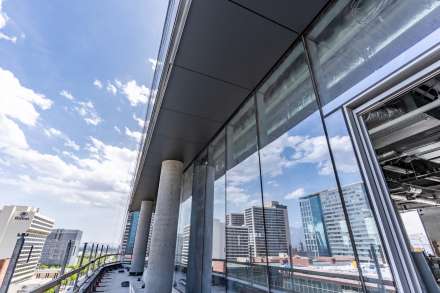 The Salt Palace Convention Center offers two convenient underground garages that are…
The Salt Palace Convention Center has nearly three quarters of a million square feet…