Parking information
The Salt Palace Convention Center offers two convenient underground automated garages that are open 24 hours a day: 
200 South Lot – Two Entrances: Enter off of 200 South between West Temple and 200 West or enter off of 200 West just south of the dock entrance.  
300 West Lot – Two Entrances: Enter off of 300 West between 100 South and South Temple or enter off of 100 South between 200 West just past the Japanese Garden. 
Accessible parking available in both lots.
Bicycles racks are located in the garages and in various places outside the facility.
Continuous security surveillance. 
Parking is proudly managed by ABM Parking Services. 
If you are in need of a parking receipt, please contact ABM Parking Services at 385-468-2197
Event rates vary depending on the nature of the event.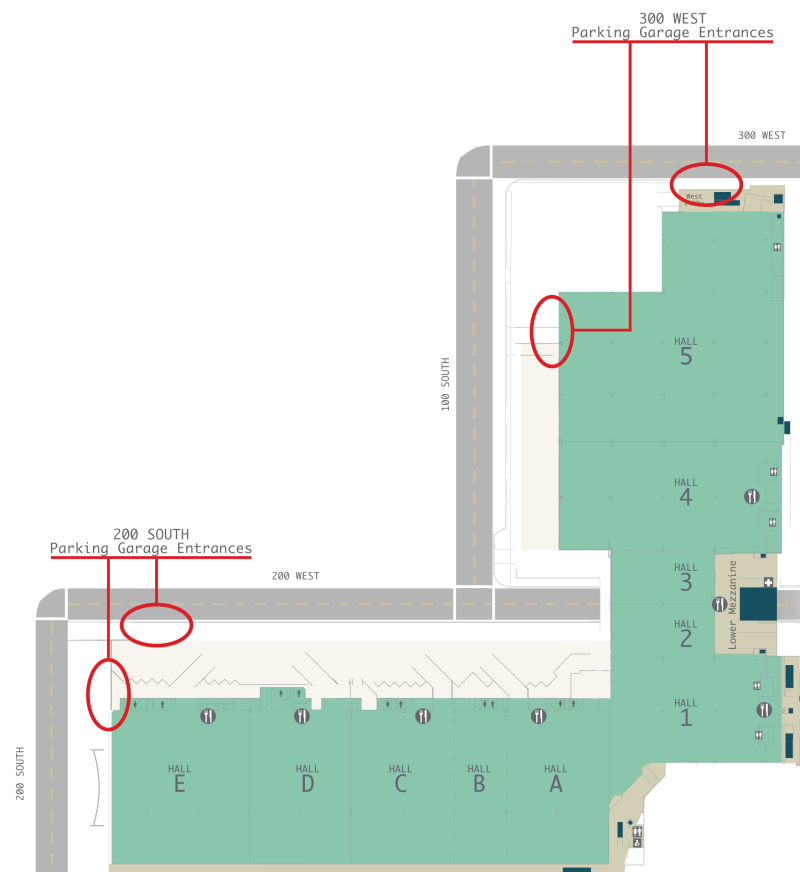 DOWNTOWN SALT LAKE CITY PARKING
In addition to parking on-site at the Salt Palace, downtown Salt Lake City has over 30,000 parking spaces available.  Visit www.parkingslc.com 
Book parking in Advance
If you want to make advance parking arrangements, use the widget below to book your parking at the Salt Palace Convention Center (which is near the Delta Center) for the busiest days.