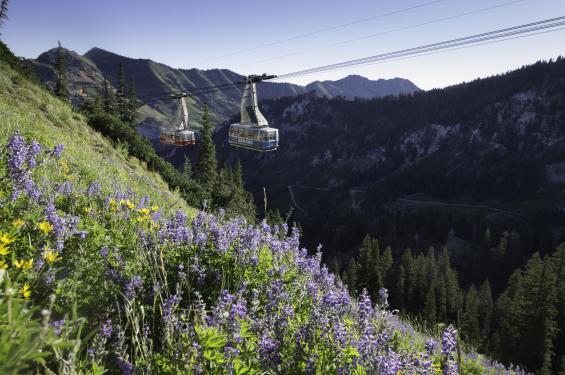 Due to winter operations Snowbird will NOT be doing any walk-on Tram passes in the 2020/21 season.
Changes: New hours - 11 am to 7 pm. Tram will be limited to 25 people per trip. All windows are open throughout the trip.
Safety Protocols: All Snowbird employees required to wear masks and screened for symptoms before starting shift. Physical distancing in queue lines. Plexiglass shield installed between Tram operator and passengers. Touch points and handrails disinfected before each trip.
**Guests are required to wear a face covering while on the Tram**
Changes: Activities are closed due to COVID-19 restrictions
Safety Protocols: Face coverings are required for museum guests and in all indoor spaces. Increased cleaning in high traffic areas with hand sanitation and hand-washing locations available.
Connect Pass Use: Activities temporarily closed due to COVID19 restrictions. Connect Pass Use is free admission to museums.
partners