Facility Signage
Facility Entrance(s)- "How Are You Feeling?":
"How Are You Feeling?" signage has been placed at all entrances into the Salt Palace Convention Center. This signage includes a call to action for attendees to the facility to check their current symptoms, and proceed accordingly. Signage also includes recommendations for proper sneeze & cough etiquette, and a reminder for hand washing. 
Social Distancing Reminders  & Face Mask Encouragement: 
Various signs have been placed throughout the facility providing reminders for social distancing along with an encouragement to wear a face mask when appropriate. This signage can be found near entrances and high touch areas like restrooms and foyer spaces. 
Additional Signage:
An event has the ability to provide additional signage related to Covid-19. We ask that this signage provides guidance to follow rules that are within the scope of the facility guidelines. While an event may take a more conserative approach than what is in place at the facility, they may not discourage or not participate in the mandatory restrictions that are in place. In order to ensure an event's signage is in keeping with facility guidelines we ask all Covid-19 related signage be approved by your Event Manage and Facility Administration before proceeding forward.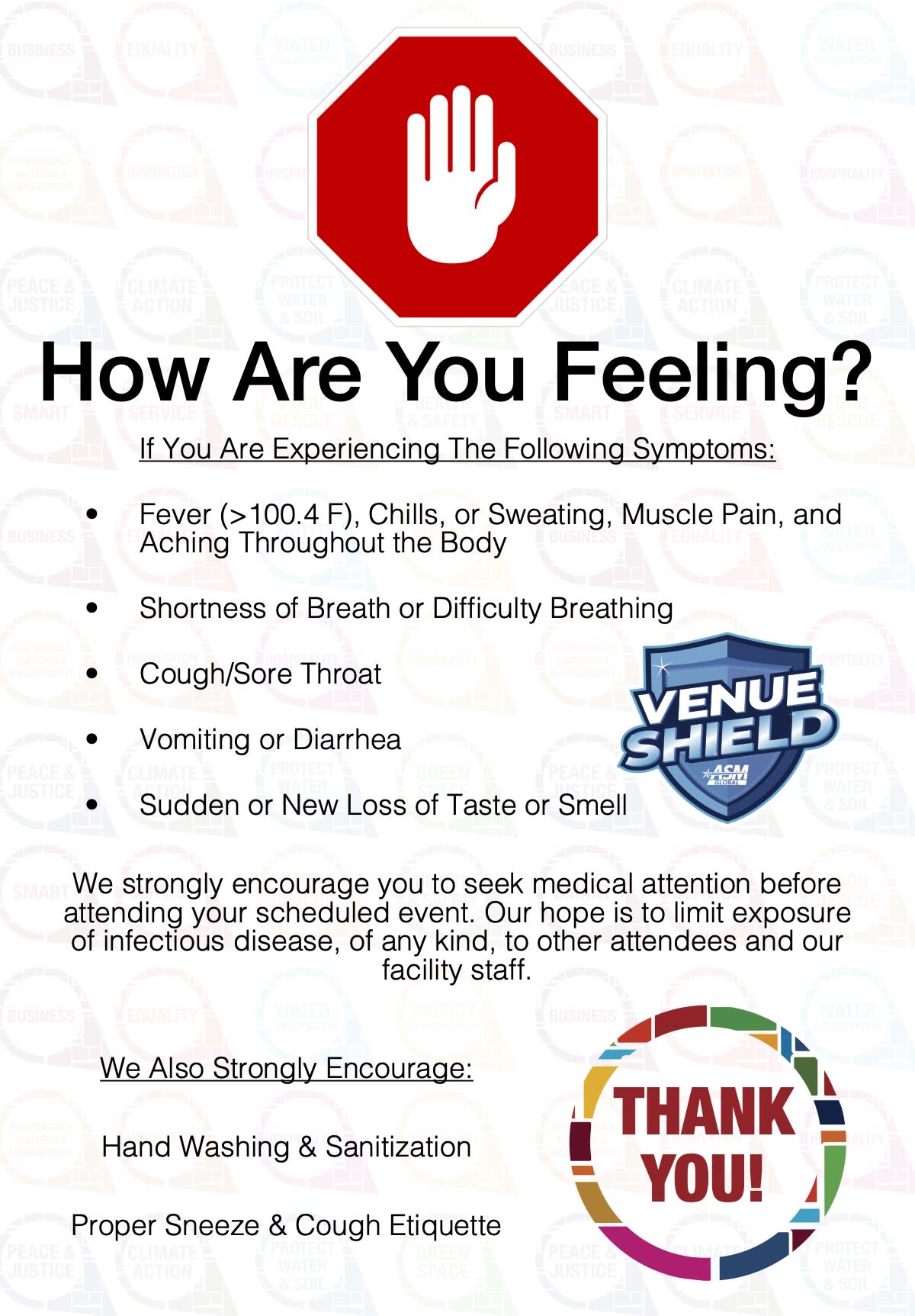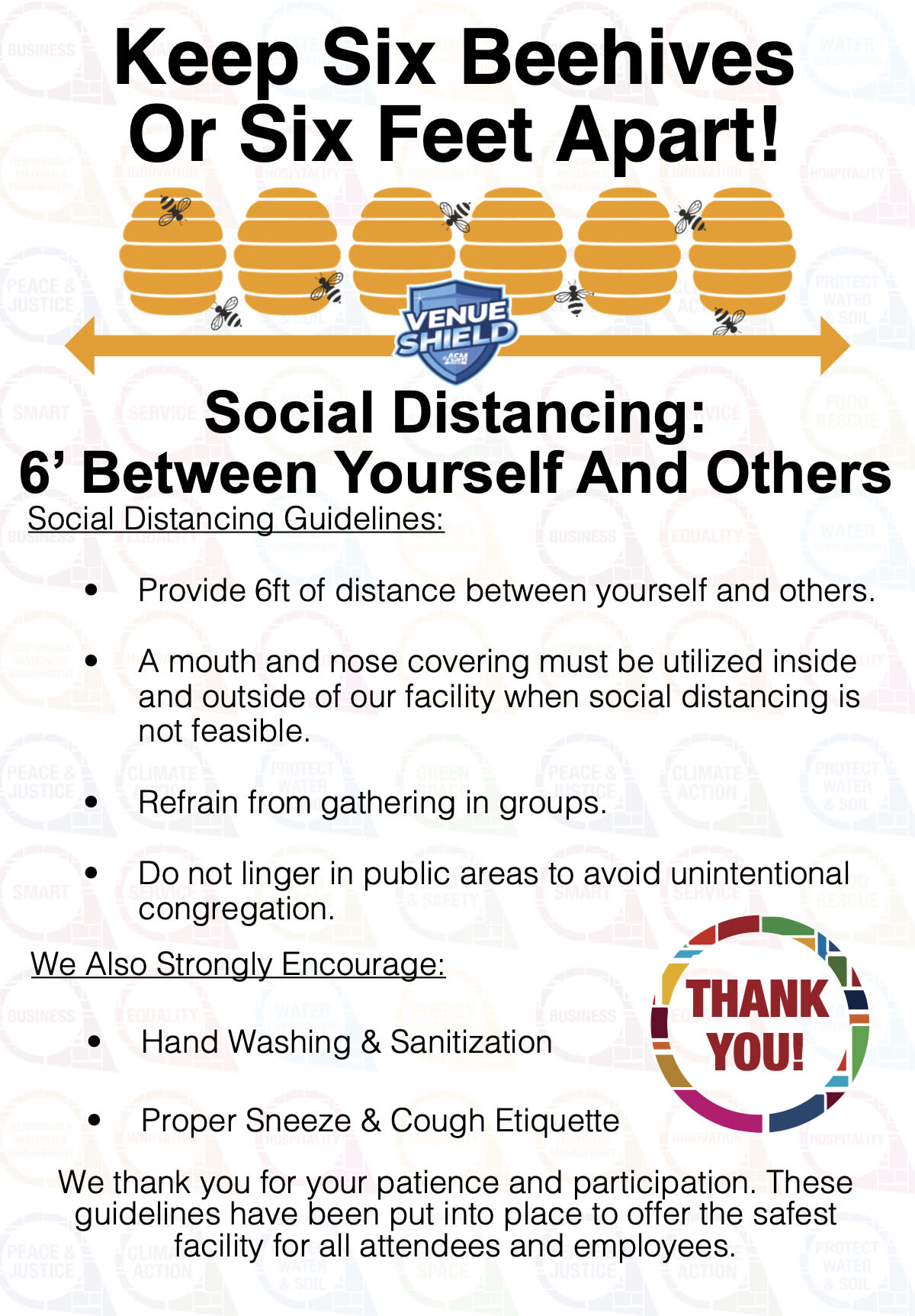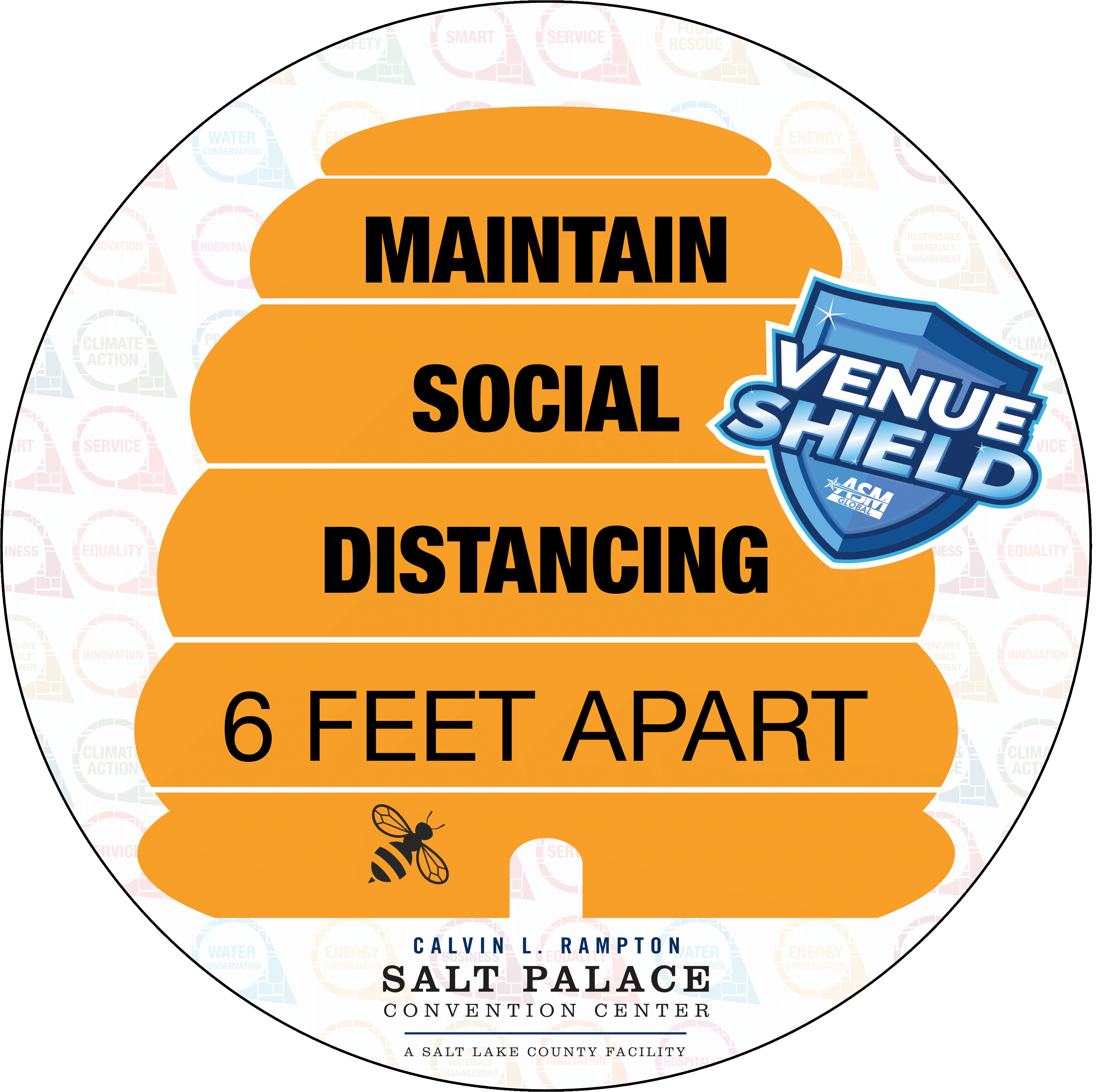 partners