Enhanced Cleaning & Disinfection 
Covid-19 Yellow/Orange Risk Operating Guidelines & Procedures
Facility Cleaning & Disinfection Standards: 
In accordance with Corporate and local Health Agency regulations the Salt Palace Convention Center has developed a stringent cleaning and disinfection program. This program is currently in use and will continue during the course of your scheduled event. During your event it is highly likely that your staff and attendees will see housekeeping forms posted around the facility. These forms will provide them with detailed cleaning/disinfection information that will help to alleviate any concerns of facility cleanliness and safety. 
Cleaning & Disinfection Frequency:
Cleaning of all high-touch and public areas will occur twice (2) a day with a deep disinfection of these areas occurring once(1) per day. It is likely that in order to allow proper cleaning and disinfection, adjustments to event schedules will be needed. If a space is being utilized for several separate functions, additional disinfection or cleaning periods may be needed. If there is ever a concern that an area has not been properly cleaned or disinfected we will have detailed records to monitor and provide details. Additional cleaning and disinfection can be requested and can be discussed with your Event Manager. 
Hand Sanitizing Stations:
Numerous hand sanitizing stations will be placed around the facility to meet the demands of all events. Placement will be determined on attendee density and function. The facility will provide these stations at no additional cost to an event. With the addition of hand sanitizing stations, we have also implemented additional hand washing signage and etiquette encouragement. We also strongly recommend events supplying additional sanitizers if available, and encourage attendees to have personal sanitizers on their person for times of need. 
VenueShield & Global Risk Advisory Accreditation(GBAC Star):
The Salt Palace Convention Center is dedicated to providing all attendees and staff with the safest facility possible. With this goal in mind this facility is pursuing the Global Risk Advisory Accreditation(GBAC Star Facility) and working to implement the ASM Global initiative known as VenueShield.  With both programs designed to provide direction for the safest facility possible, the Salt palace Convention Center is moving forward and is determined to be a leader in facility safety during the ongoing Covid-19 pandemic. 
Facility Cleaning/Disinfection Sign-Off Sheet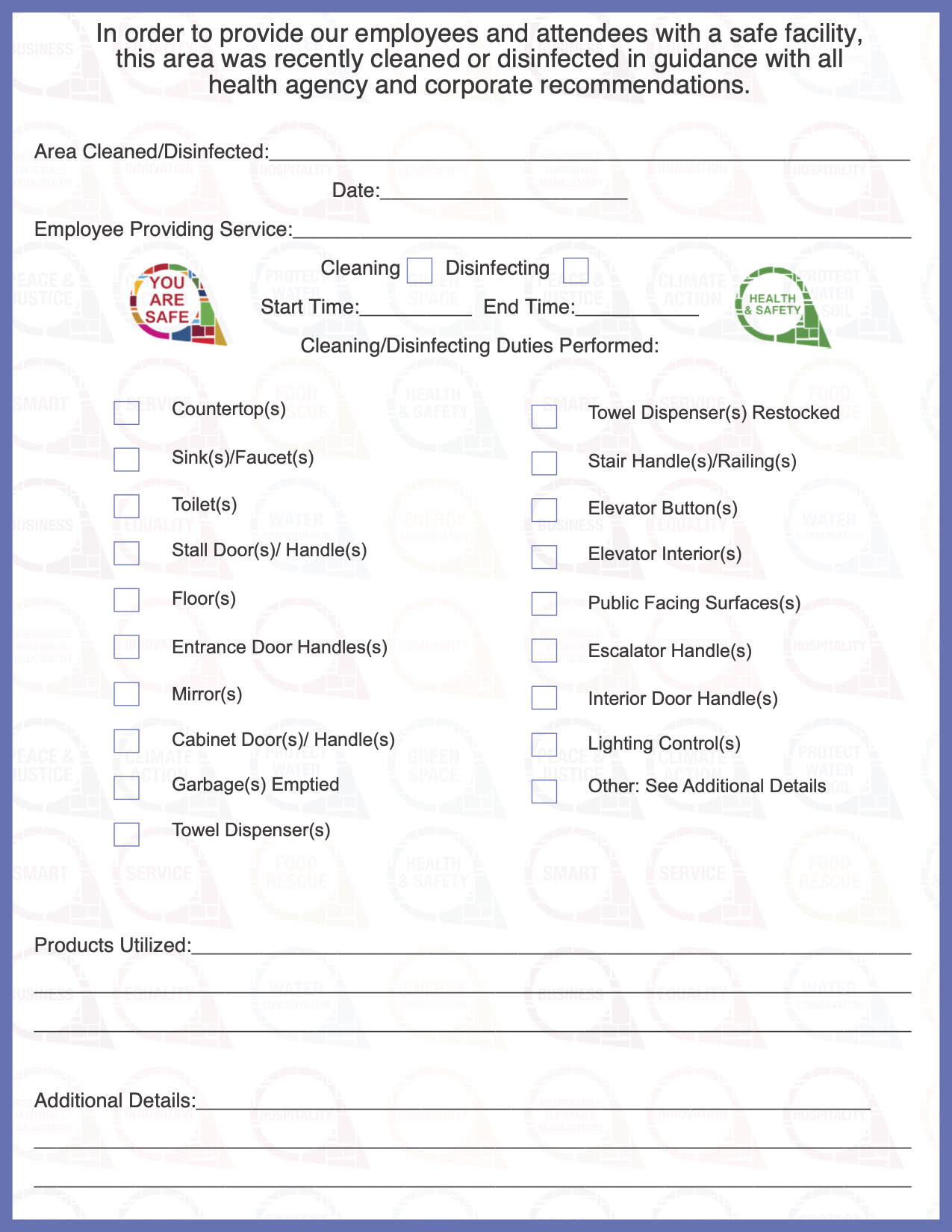 partners