Turning snorkel masks into reusable medical gear
Back in March, Dr. John Pearson, saw that personal protective equipment was going to be an issue, especially the single-use items that were manufactured in China. Working with "a group from Stanford that held a similar mission (they) came up with a reusable, cost-effective face mask, specifically using a full-face snorkel mask with a port at the top." Dr. Pearson partnered with Alex Spencer to form TrueHealth. For every mask they sell to "a hospital system with means" they also "donate or provide at cost a mask to a resource-constrained hospital on the front lines fighting COVID-19". As a bonus, this system could be better for hospitals and the environment because it eliminates a system that was "not necessarily sustainable to begin with. This whole N95, one patient per encounter, disposable supply chain."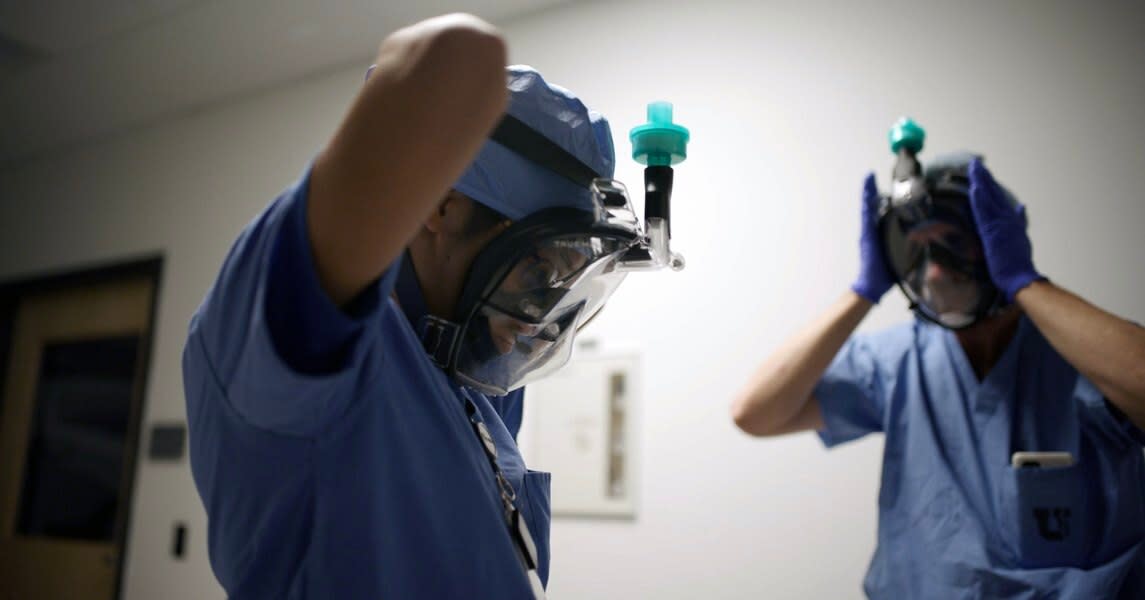 Kvaroy Arctic and PC Culinary Institute partner up to help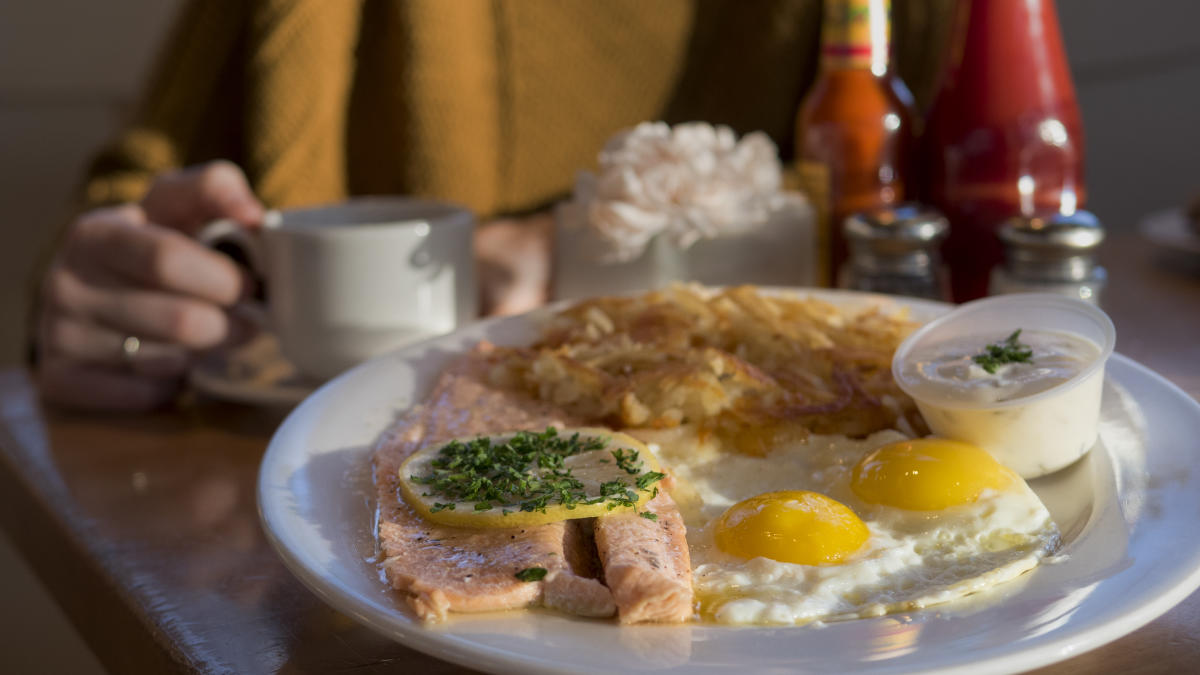 Locally owned Park City Culinary Institute has announced a partnership with Kvaroy Arctic to donate sustainable Norwegian salmon to Utah service industry workers. Kvaroy Arctic will provide 600 pounds of fresh salmon to local industry workers to provide relief during the COVID-19 pandemic, which is severely impacting the foodservice industry. Park City Culinary Institute will receive 200 pounds of salmon each week for three weeks for pick up at its Salt Lake City campus.
Pick-ups can be scheduled online or by calling Park City Culinary Institute at 801-413-2800.

Beer is no longer flowing, but paychecks are
When bars shuttered across the state last month, most employees had no choice but to apply for unemployment. But 32 employees at Salt Lake City's Twist bar are lucky. They have been able to keep their jobs because owner Kirk Bengtzen is paying employees out of his own pocket, covering about 70% of his employees' normal pay. And he told those who left to take unemployment benefits he would have a job for them when Twist reopens. Twist also is one of the few bars to offer health insurance to employees.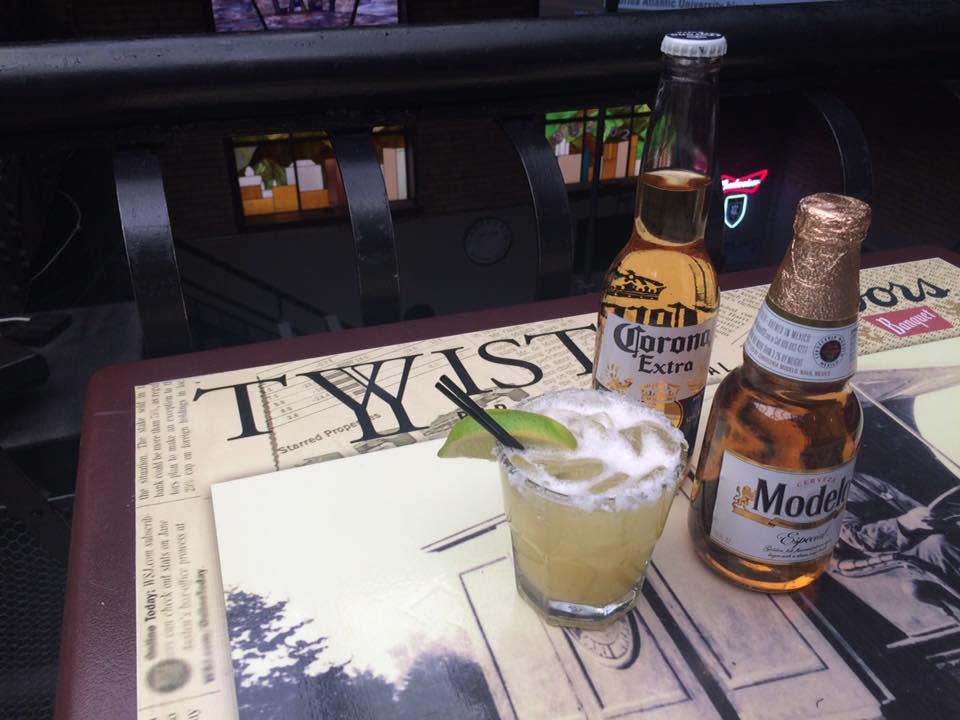 For the Love of Food - Creminelli's is Giving $20,000 Back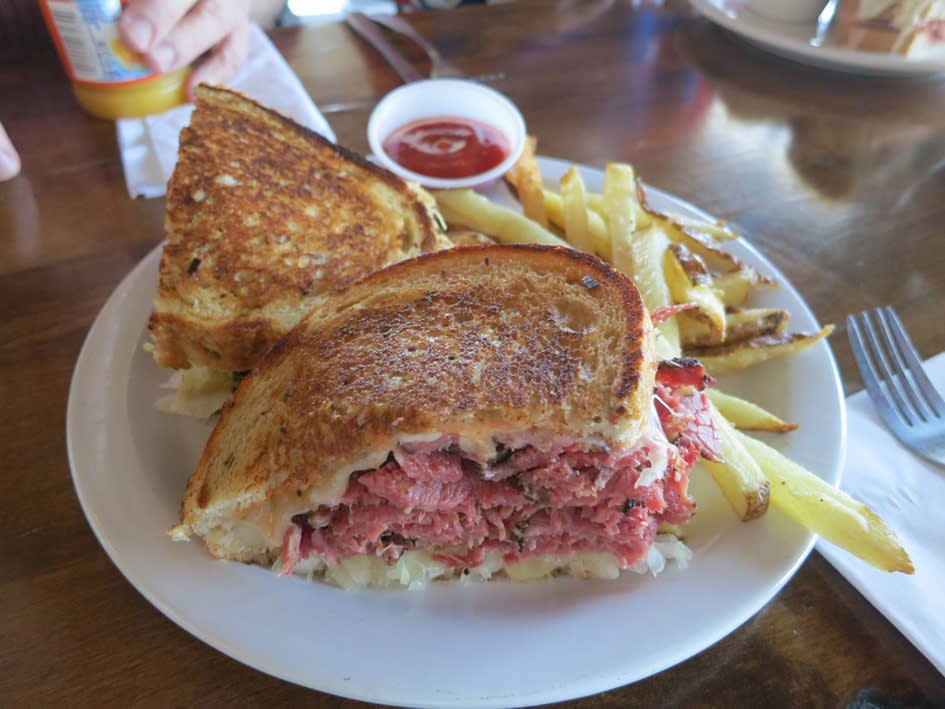 Creminelli Fine Meats has found a great way to give back to the restaurants that they have worked with and loved over the years. They purchased $20,000 worth of gift cards to restaurants in Salt Lake City, New Orleans, and New York City and are doing a drawing to give them away. Even better, when signing up to win, you can also 'donate' the gift card back to the restaurant; providing a cash infusion at a very needed time.
In their own words:
FOR THE LOVE OF FOOD.
We love food. Making it, discovering it and sharing it with those who matter most. 
That passion, maybe even obsession, has taken us on trips down the street and around the world to discover some of the most inspiring places to eat ...For all they've done for us, we want to do something for them. We've purchased $20,000 in gift cards from restaurants that have made a lasting impression on us, starting right here in our own backyard...
Get more details and enter the contest
Find out more about Creminelli Fine Meats

Gnocchi at Noon - for Utah Restaurant Industry Professionals
Veneto Ristorante Italiano is giving back to local restaurant industry professionals from dishwasher, to line cook and busser to bartender. At a time when many of these people cannot work because restaurants are limited to take-out only, this helps support many of them. 
In their own words: 

To All Furloughed Utah Hospitality Professionals,
Every Wednesday at noon, until everyone who works in Utah Restaurants is allowed to go back to work, VENETO will safely and responsibly provide a little comfort food for the first 50 industry professionals — it's GNOCCHI at NOON.

So, if you're a bartender, server, busser, dishwasher, line cook, or host — please stop by to pick up some VENETO TO-GO. It's a small token of our respect and support, to share a simple family meal* with you, because at the end of the day, we're all one family.

Please accept our invitation, and please share the invitation with others who need it. We won't stop until you get back to work.
Sincerely,
The VENETO Family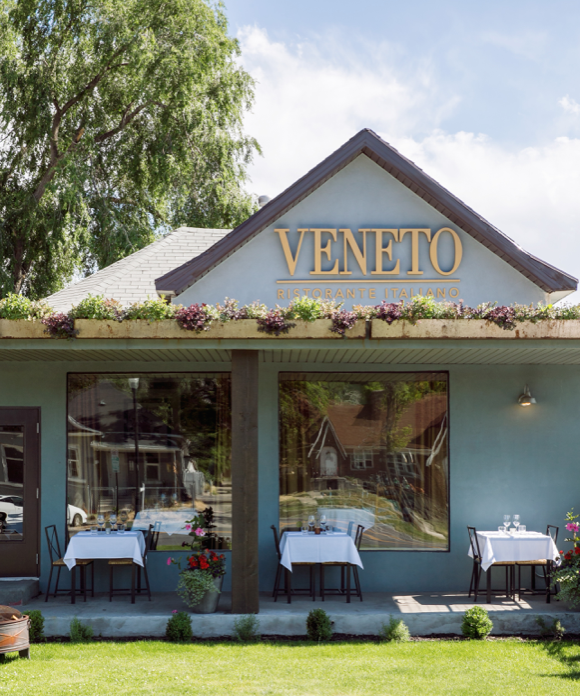 From Tents to Isolation Gowns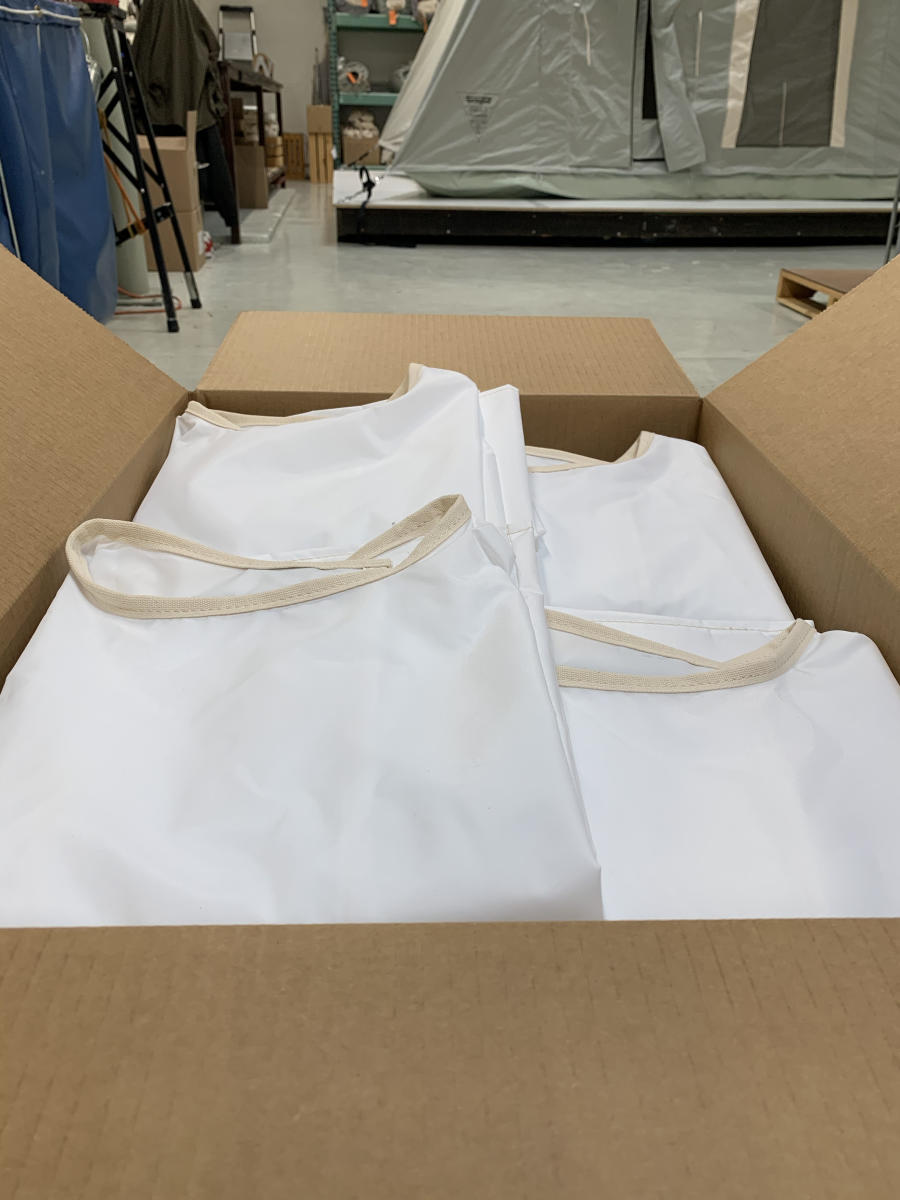 The Utah Department of Health reached out to one of Salt Lake's world-renowned companies, Springbar, on the possibility of producing much-needed gowns for the medical professionals working on the frontlines of the COVID-19 pandemic. Fortunately, Springbar had some of the right material on hand and were able to cut and sew a sample within the specs given in just a couple hours. Fast forward a couple more hours after that, and Springbar had an order and were off to the races. The team at Springbar is scheduled to produce approximately 3,000 gowns in the next few weeks and, according to a statement, Springbar "more than anything just feels fortunate to have the tools and skills to help out the healthcare heroes in some small way." Springbar is #SaltLakeStrong!
In their own words:
We're Making Gowns. Thousands of them.
It's no secret, our healthcare heroes need all the help they can get in this fight.
We feel lucky to have the tools and skills to help out in some small way.
Because the sooner we beat this thing, the sooner we'll all be able to get back to business as usual.
If our tent stock seems a bit bare over the next few week, you'll know why.
Thank you for your support and choosing to camp with us.
—Springbar

Helping the Homeless Community
Salt Lake County Leases Hotel to House Highest Risk Client Within Homeless Resource Centers
As part of Salt Lake County's continuing effort to protect the highest risk clients within the homeless community from COVID-19, and allow for better social distancing protocols within Homeless Resource Centers, the county is leasing an entire hotel to provide "Stay Home, Stay Safe" housing for roughly 130 asymptomatic clients. These individuals are either over the age of 60 or have underlying health issues. Clients began to be moved into the hotel last Friday, April 10th, and the moves will continue in phases over the coming days. "These individuals are the most vulnerable of the vulnerable within our homeless community. It is imperative we do whatever we can to lessen the chances of COVID-19 impacting their lives," said Mayor Jenny Wilson. "We appreciate the hotel operator working with us to provide this extra layer of protection for our highest risk clients." On-site staff, case managers, and security will be present to assist and protect clients. Behavioral health support will be available as well. Salt Lake County will lease the hotel for at least two weeks and has an option to extend. To protect the privacy of those staying there, the county will not be releasing the name or location of the hotel.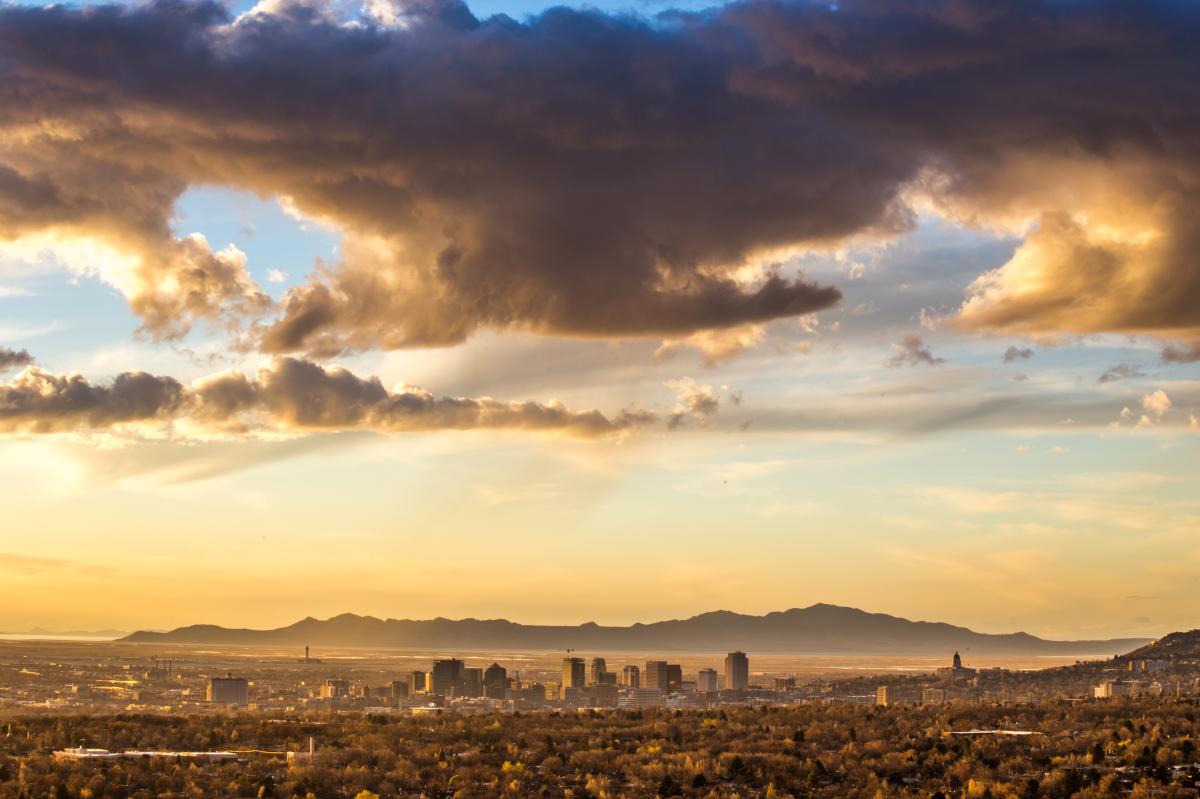 Helping Small Business Navigate the Help Available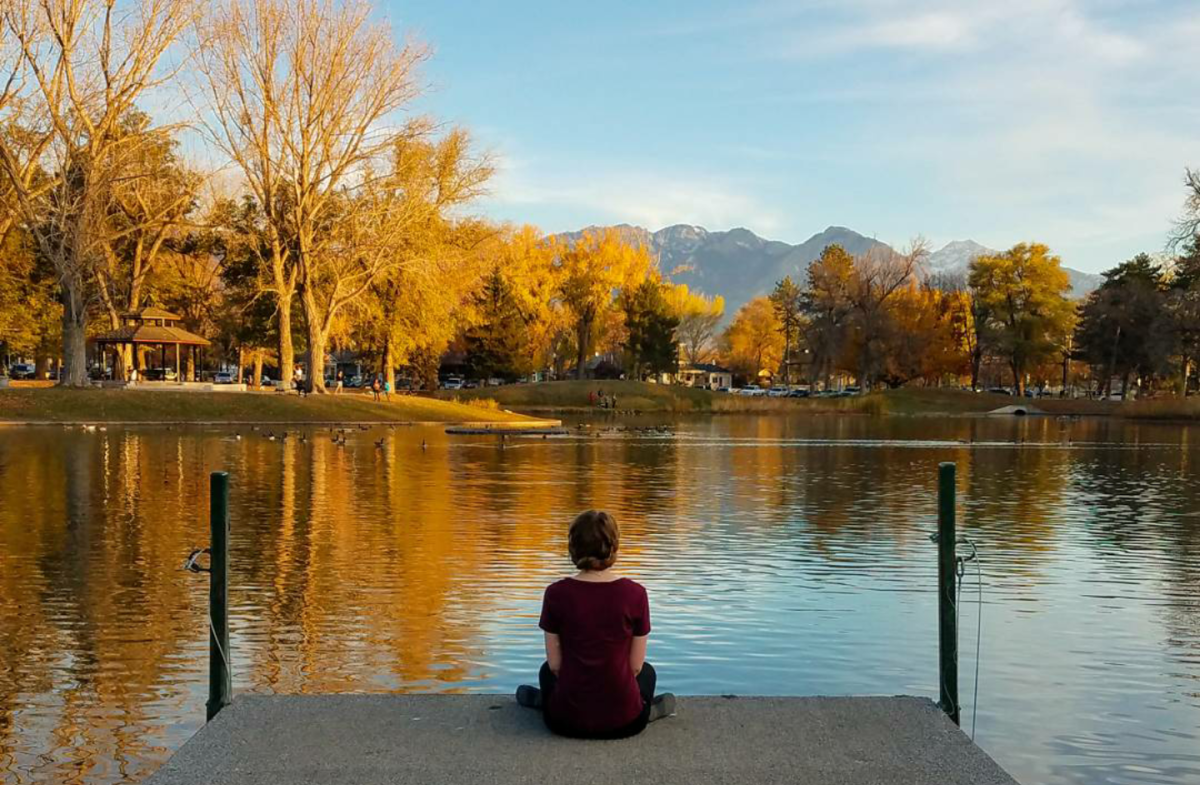 The Rapid Response Team is a group of volunteers for the Governor's Economic Recovery Task Force who are helping to ensure Utah citizens understand and utilize federal programs designed to help businesses during the Coronavirus pandemic. We work with federal agencies, such as the SBA, to ensure affected businesses and individuals utilize recovery resources available to them. In all there are about 80 volunteers divided into teams. Volunteers from Visit Salt Lake are on the Green Team and staff members who are part of this team dedicate 10-15 hours per week answering questions and helping small businesses. This is just one of their success stories:
"I spoke with a woman who had written in for help and wanted information on what she was eligible for. She runs four day care centers and is going to owe $43,000 in the next several months for her business. She loves the employees she has hired and is distraught to have lost them. She can't pay payroll, payroll taxes, rent, or mortgage (among other things) and is devastated that all her hard work building her business is for naught. It is all gone. She had tried to get information and hadn't been able to get answers on what loans she could get. I called her after receiving her inquiry (via email) and told her she was eligible for both the PPP and EIDL loans. She started bawling her eyes out and thanked me profusely. She was SO grateful. I couldn't speak because I was fighting back tears and was trying to be professional. It was so amazing to be able to help someone so wonderful and know her business could be saved and that we were there to support her."
Proving that even though we are currently social distancing, we are not alone. This is #SaltLakeStrong

Headbands for Healthcare
What started out as a photo posted from a friend on Visit Salt Lake's Dusty Allred's Facebook page quickly grew into a sizable community project, dubbed Headbands for Healthcare. The photo pictured a hospital worker wearing a headband with buttons on the side so she could wrap the straps of her facemask around the buttons instead of her ears. It turns out that wearing the required masks for multiple shifts for hours on end irritated the healthcare worker's ears.
Dusty thought it was a great idea and shared the photo on the COVID-19 Urgent Help Facebook page, and left it at that. A few days later, it gathered the attention of numerous local healthcare workers as many were also experiencing discomfort from continually wearing masks while doing their job.
Dusty was tagged and mentioned on some of the many comments, one from Jennifer O'Hearon Bradley, who works for IMC, saying how she would like to get a couple of these.
Dusty says she knows nothing about sewing or sewing machines, she turned to friends she knew who would be happy to volunteer their time and energy. She reached out to a few friends, explained the project and asked them if she could get material, would they sew them?
Dusty knew all fabric stores were closed but then remembered some great local headbands from HowdyGirlDesigns. She found the owner, Colleen Chytka on Etsy, and sent her an email. Colleen quickly responded offering to donate material she had. Colleen also found and forwarded a website on how to make easy headbands, and Dusty's family took off to Kamas to collect the donated material.
The next need was buttons. Through a friend Dusty found Cathren Warner, who donated 200 buttons, so they were then off to Riverton to collect those. Dusty then divided the material and buttons and delivered them to friends across the valley, including Dayna Valez and her daughter, Whitney, who made 50 headbands from the material and buttons they had collected; and Delaney Dangerfield, who made 74 headbands.
Dusty also sent a text to some of her Visit Salt Lake friends and co-workers—Julie Rhoads, Diane Utley, Chris Thornley and Tami England—asking for their help. Chris was all in and had her own material. She sewed, and Tami England and her husband attached the buttons. Tami also recruited several friends who all had their own material and buttons, and they started producing the headbands, as well. They, in turn, recruited others and so on!
Tami suggested Dusty reach out to Baby Bling in Lehi to see if they would be interested in donating to the cause. DeeRae Zenger from Baby Bling quickly responded and said the owners, Summer Harris, Millie DeGraff and Cyndi Lowry, offered more than 250 headbands that would just need the buttons attached.
Visit Salt lake's Julie Rhoads drove across the valley several times, delivering buttons and headbands that needed a little modification to Diane Utley, also of VSL, and retired VSL employee, Beth Belt. Julie also recruited volunteers Megan Raddatz from Lux Catering, Brittney Tromanhauser from Avery Travel Group, and her sister Sue, all of whom helped sew buttons onto the headbands.
To date, more than 800 headbands in the "Headbands for Healthcare" project have been produced and delivered, with the number is still growing. The headbands have been distributed to healthcare workers from Ogden to Provo.
There are countless others in the community that have participated in the project, but a special thanks goes to:
Dusty and Laury Allred, Julie Rhoads, Diane Utley, Chris Thornley, Tami England - Over the Moon/Touche, Beth Belt, Colleen Chytka - HowdyGirlDesigns, Whitney and Dayna Valez, DeeRae Zenger, Summer Harris, Millie DeGraff and Cyndi Lowry - Baby Bling, Delaney Dangerfield, Susan Swan, Megan Raddatz – LUX Catering & Events, Brittney Tromanhauser – Avery Travel Group, Cathren Warner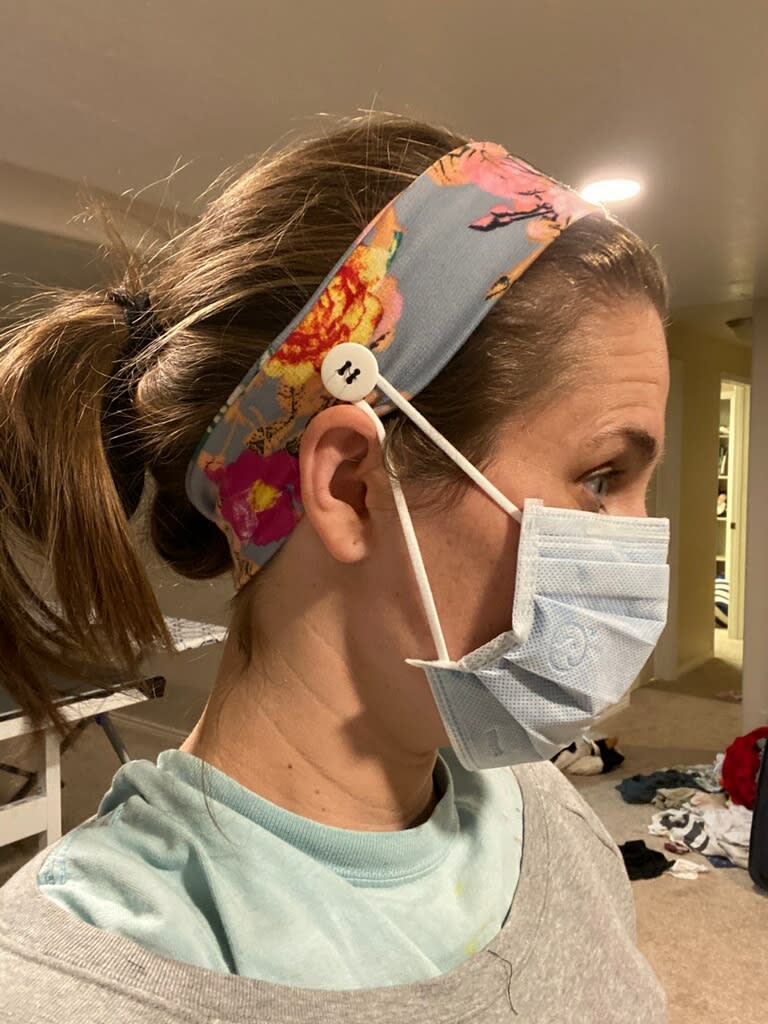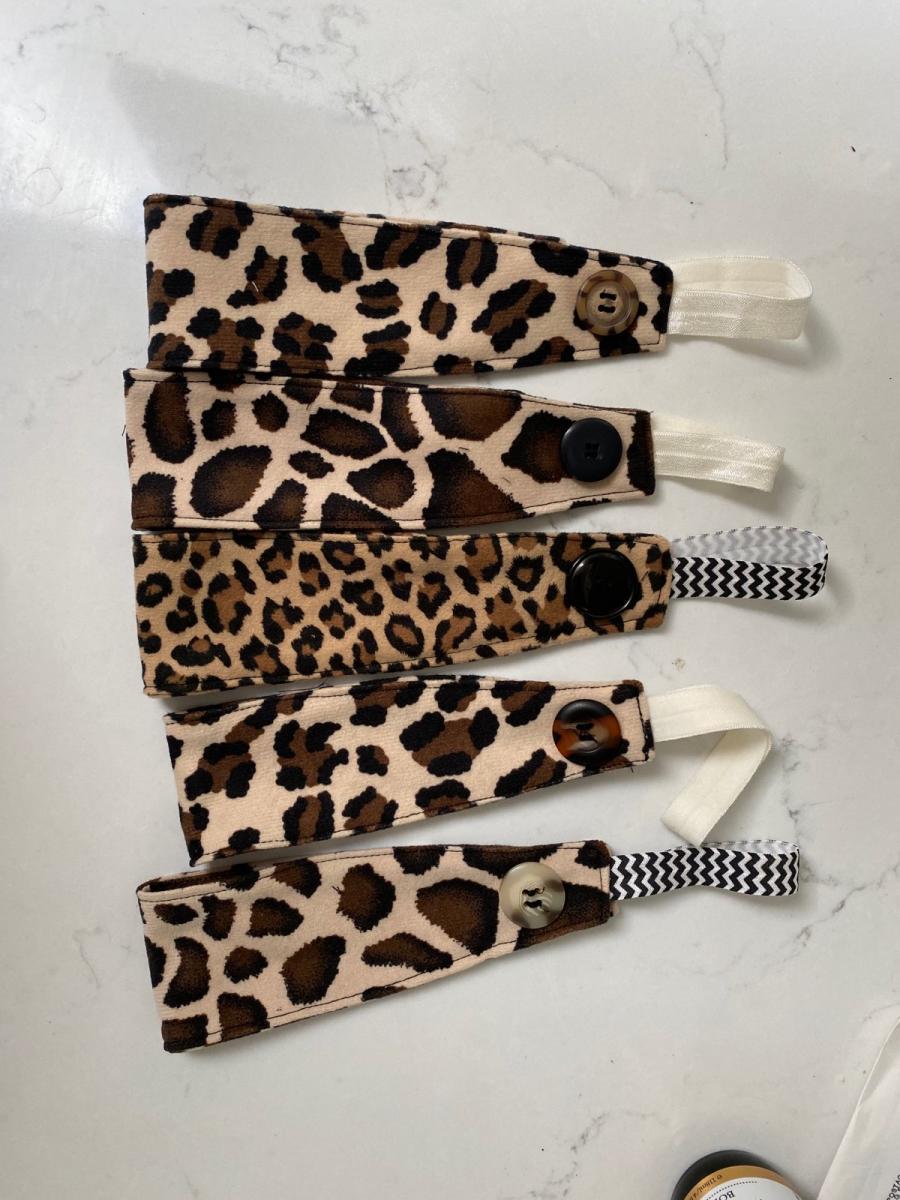 Ken Sanders Rare Books
Ken Sanders is truly the Salt of the Earth: The People and Places of Salt Lake. He is hosting a weekly live storytime. And, he's helping everyone stay literate during our time staying at home. "The libraries may be closed, but the KSRB outdoor book wall "library" is open--and freshly restocked! One free book per person through the end of April."
You can find out more about what is going on through their Facebook page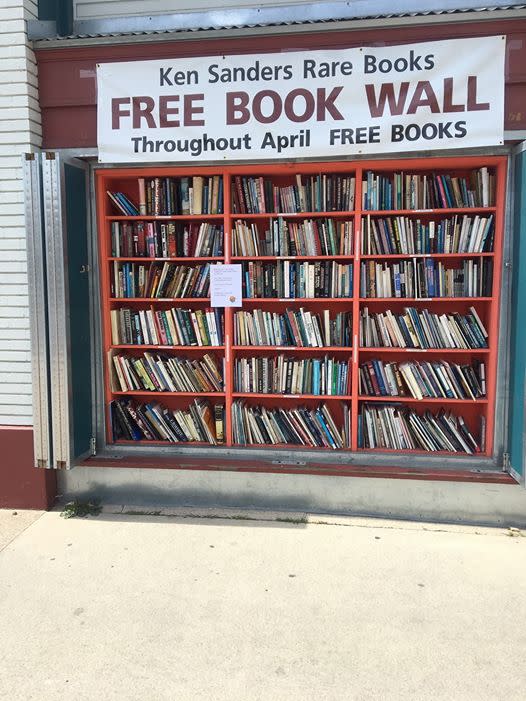 Feed our Children - Even more support for the kids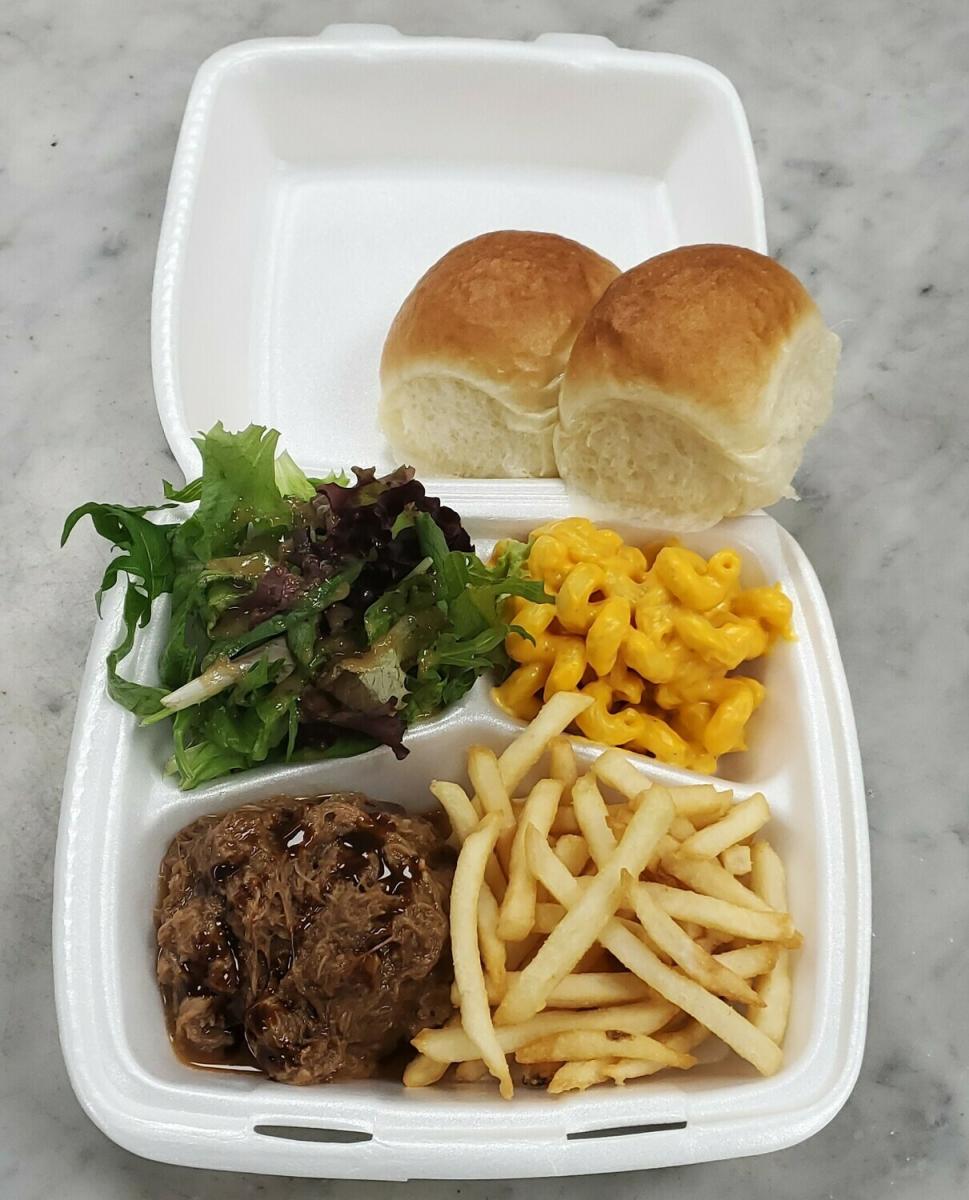 "Feed our Children," is a collaboration of the teams at Sapa Investment Group and Fillings & Emulsions in an effort to support those that need it the most during these hard times and they're offering free meals to children every Tuesday and Friday through the pandemic.
Starting Friday April 10th, 2020 and continuing every Tuesday and Friday until the end of the COVID-19 pandemic, the Sapa Investment Group restaurants and Fillings & Emulsions bakery will be offering free meals for children at our OMO BBQ restaurant in West Valley.
Meals will be pre-packed and distributed via our drive-thru window from 11am to 5pm. Since we are trying to feed as many children as possible, we ask that you take only as many meals as you need. This Friday, meals will include:
Your choice of BBQ pulled pork OR mac n' cheese
2 rolls
Green salad with Fat Fish dressing
French fries
Cookie
OMO is located at 2000 W 3500 S in West Valley City. We look forward to seeing you!"

Moudi Sbeity and Mondays with Moudi
Having immigrated to Salt Lake from Lebanon at age 18, Moudi Sbeity—co-owner of Laziz Kitchen, farmer's market mainstay, muhammara master, and out-and-proud "hummus sexual"—is our most recent feature of Salt of the Earth: The People and Places of Salt Lake. He's been posting some great stuff on IG. Check out this weeks Mondays with Moudi and follow him on Instagram to get more.
Salt Lake Hotels Share the Love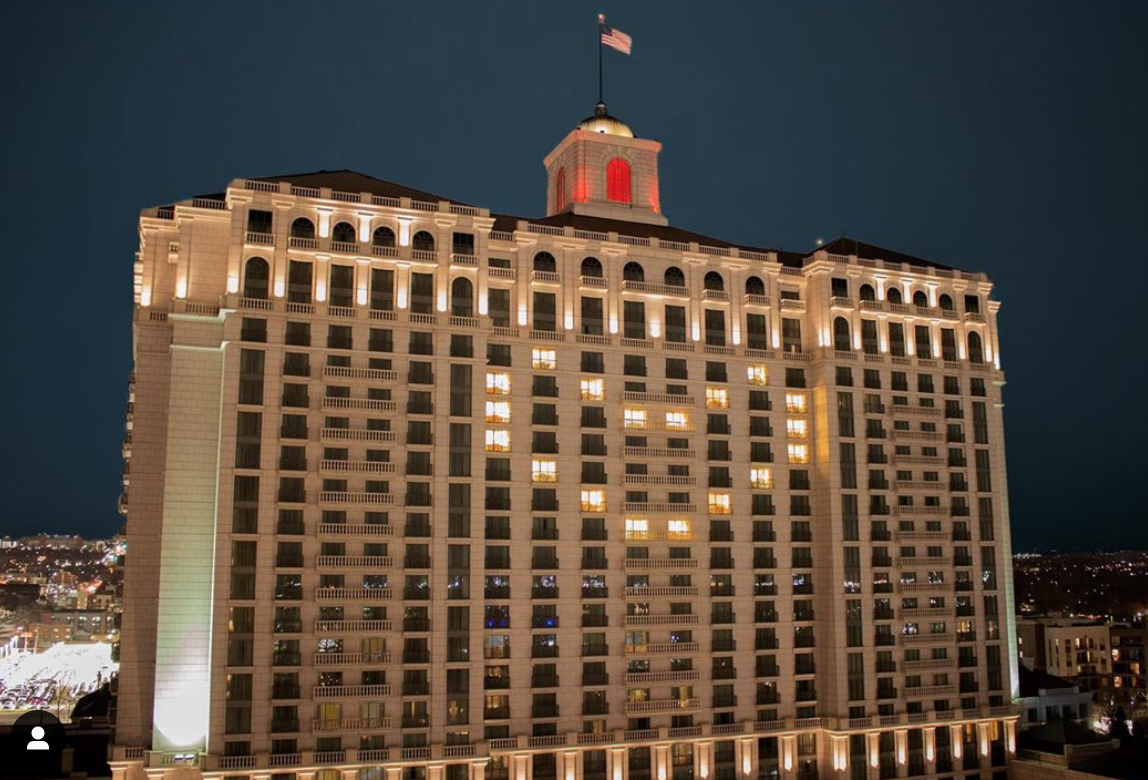 Grand America Hotel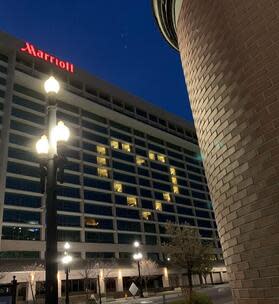 Marriott City Creek Center

Helping At-risk Kids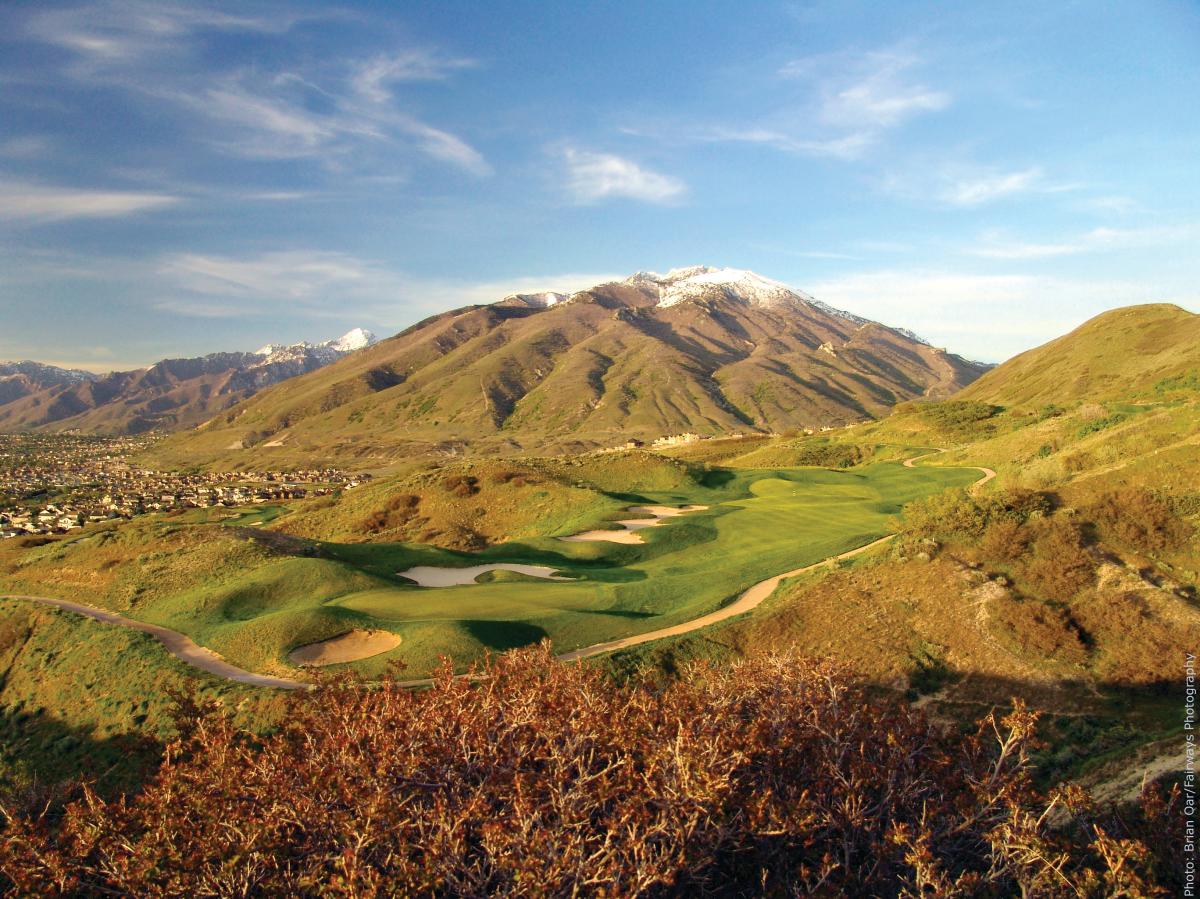 At-risk Kids in Salt Lake City get food donations with help from pro golfer Tony Finau
For the next five weeks, nearly 500 of Utah's at-risk kids won't be going hungry while their schools remain closed in the coronavirus crisis.
Professional golfer and Utah native Tony Finau has joined with the hunger-fighting charity For the Kids to deliver meals and hygiene kits to families with students at Backman and Liberty elementary schools, located on Salt Lake City's west side.

Keep Calm and Curry On – Saffron Valley Restaurants & Catering Gives Back
Salt Lake's four Saffron Valley Restaurants initiated a "Keep Calm and Curry On" program where they're giving back to a different group of service providers who show up every day during this challenging time and keep us all going.⁠ This week (through March 29), Saffron Valley is thanking Salt Lake's healthcare workers -- including doctors, nurses and pharmacists -- with a free Chicken Tikka Wrap plus mint and tamarind chutneys, a cookie, and soft drink. For specific information as to locations, hours of operation and how to take advantage of this incredible offer, go here. ⁠


Snowbird Resort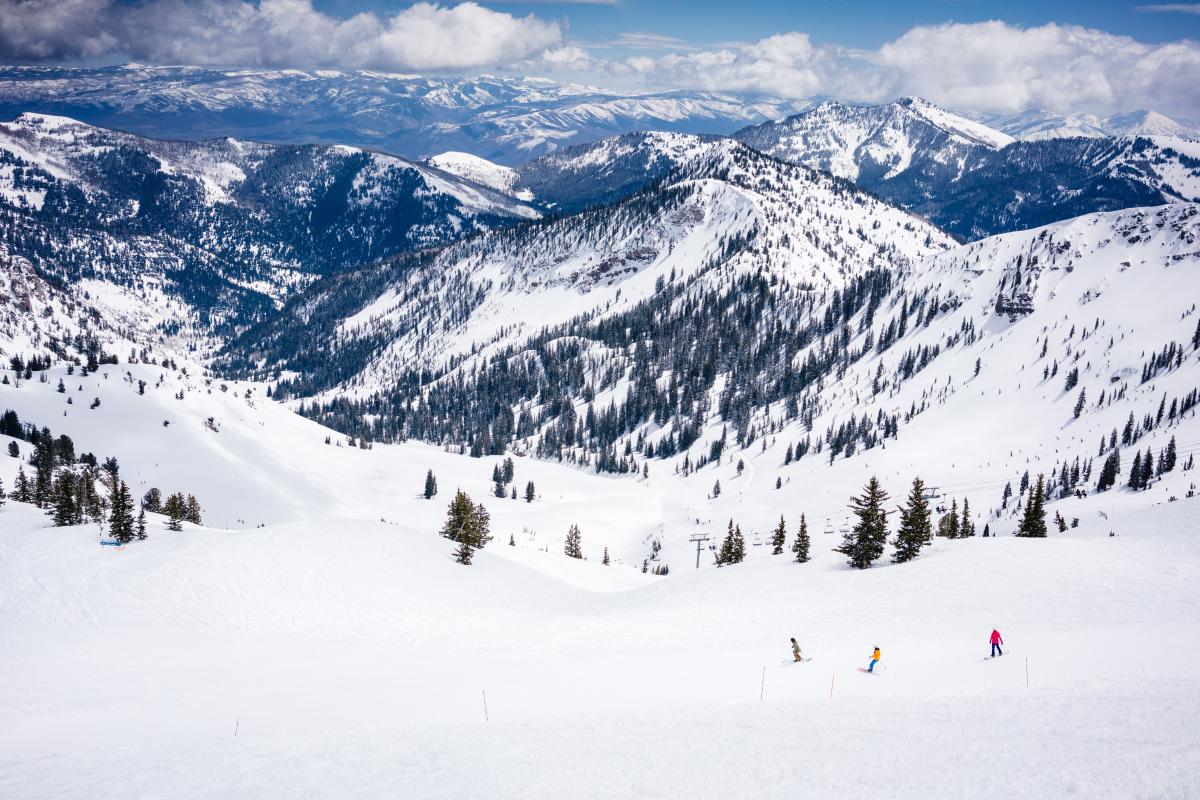 Snowbird gives groceries to its employees
When the resort closed, it was left with more than 10,000 pounds of fruits, eggs, bread and other groceries. To avoid wasting the food, it was distributed to the resort's 1900 employees. The food was given to full time and part time staff of the resort who were abruptly left without a job following the sudden closure of the ski area due to the coronavirus outbreak.

Ty Burrell teams up with "Tip Your Server"
The Downtown Alliance and actor Ty Burrell team to get money to laid-off restaurant and bar workers
Salt Lake City's bar and restaurant workers laid off because of closures during the coronavirus pandemic and Wednesday's earthquake can get some relief, thanks in part to TV star and bar owner Ty Burrell.
The "Modern Family" actor and his wife, Holly, have teamed up with the city and the Downtown Alliance to create a program — "Tip Your Server" — to give grants of $2,000 to employees of any Salt Lake City restaurant or bar who have been laid off recently.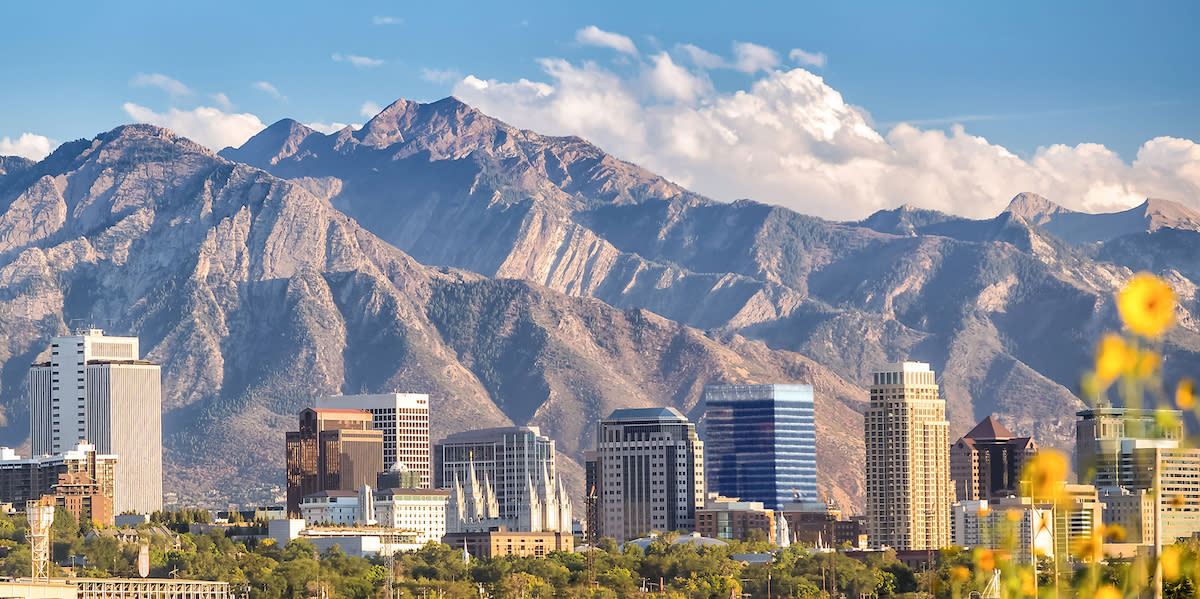 Sugar House Distillery




Sugar House Distillery has been approved to make hand sanitizer from TTB. They are officially up and running filling bottles. SH Distillery is making the first run for a retirement house here in South Salt lake.
Once they have more bottles at the Distillery, they will be available for the public to pick them up. At that time there will be two bottles (4oz) per family max. No charge.
They are sticking to the FDA and World Health Organization guidelines for our mixture. There will be a donation jar. All money donated will go to employees from the restaurant and bar industry that have been out of work.

Hampton Inn Draper
With recent changes to our climate, economy, health and community Hampton Inn Draper is offering special discount pricing to anyone needing extra assistance at this time due to:
No power
Loss/House Damage
 Evacuation Assistance
Relocation
Temporary Housing Needs
Additional Emergency Accommodation
Hampton Inn is still open, following every protocol and measure issued to continue operating an extremely safe and clean environment. With uncertain times, Hampton Inn is there to assist our community first!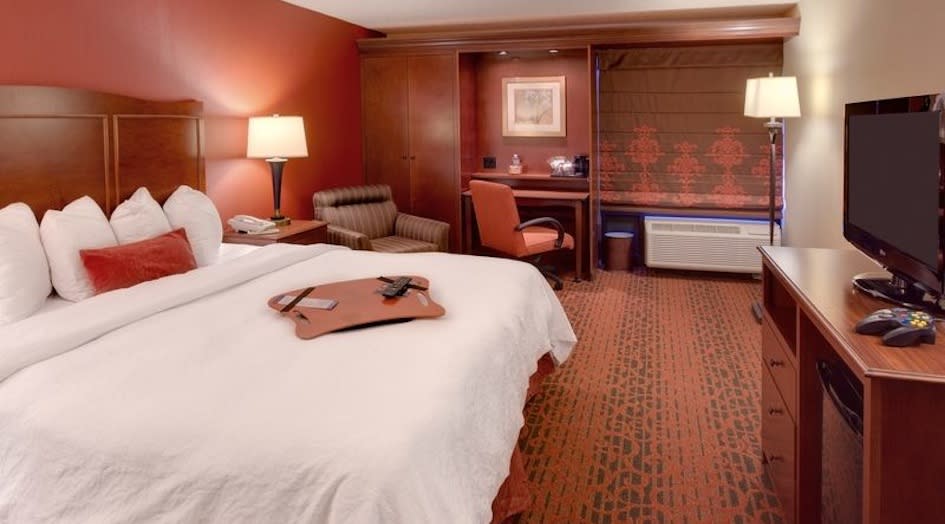 Residence Inn Murray



Residence Inn Murray has donated any food from their kitchen they have been unable to use to the local food banks. Residence Inn Murray is also offering special rates for medical visits at 20% below their standard medical rates.
Salt Lake Climbers Alliance

Many have already responsibly chosen not to take spring climbing trips with considerations towards stressing rural communities and their resources. Indoor climbing gyms voluntarily closed. Your fellow climbers in the medical field are risking their health on the front lines and don't need to be stressed more with rescues or climbing related injuries. Show your love for this community and let's do everything we absolutely can to limit the spread for the greater good.
There are simply too many of us to all take to the crags and expect to socially distance. This has become apparent in the crowds at local climbing areas the past few days. Even the "No Star Tuesday" routes are busy. The shared surfaces of climbing (from holds to ropes and more) are a way that we, as climbers, can potentially spread the virus.
As your local climbing advocacy and stewardship organization, we have paused trail maintenance and fixed anchor replacement. We've postponed our annual fundraiser in the Black Diamond parking lot until further notice – (but we sure look forward to a time when we can gather again to celebrate Wasatch climbing!). We are at home – on conference calls with our land agencies and governments offering our assistance. Emptying the crags is what we as individual climbers can do right now to curb the spread of the virus. We are resilient, and with collective action, more lives will be saved and we will all be back out at the crags sooner.
Since our ability to collectively enjoy the outdoors is on pause for the moment, let us hear from you with your home inspirations and antics. Thank you being an upstanding member of the Wasatch Climbing Community. I look forward to a time I can see you at the crag!
Julia Geisler Executive Director March 19, 2020

Local First Utah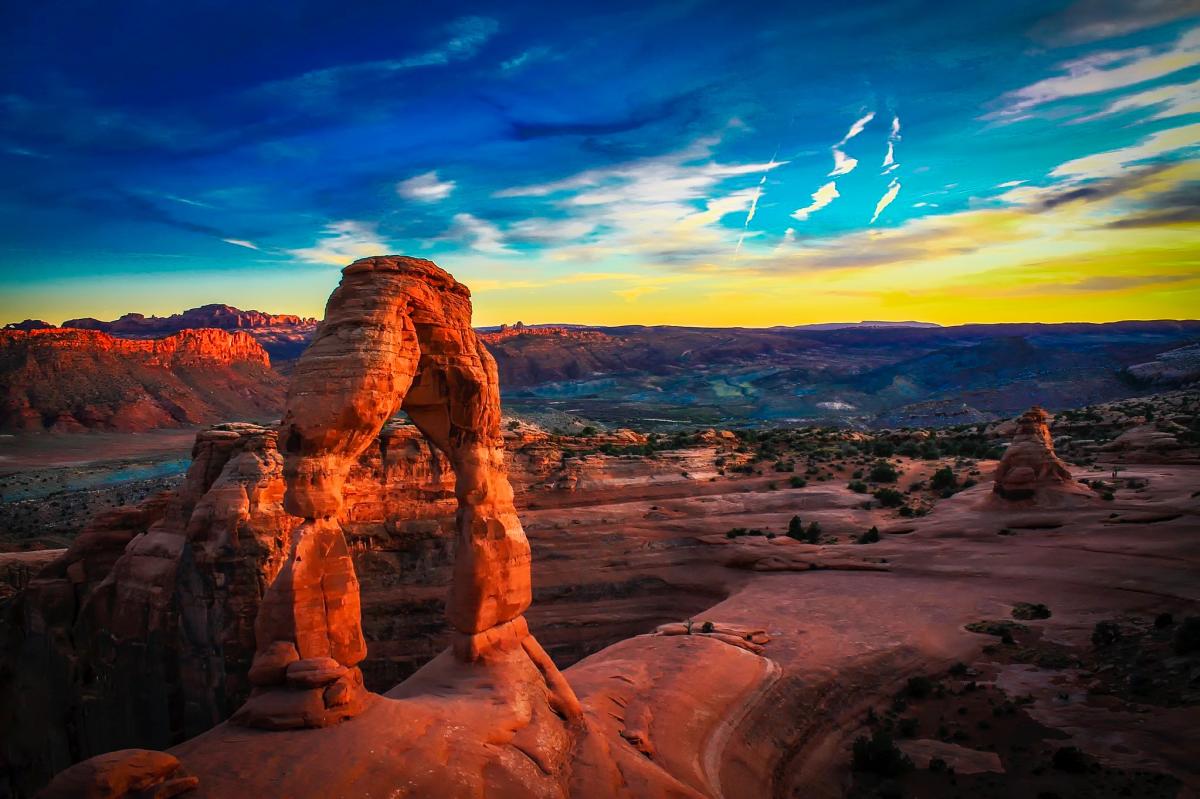 The non-profit independent business alliance Local First Utah has been encouraging businesses to take the SLC COVID-19 impact survey but also sent this email:
Love Your Neighbors
For many, Covid-19 is not a direct threat to their personal health. However, containing and controlling the virus now it is vital to the future well-being of our community and local economy. We know that independent businesses are the glue of our economy and our culture. We ask you to support the small businesses in your community in the best way you can, while also keeping health and safety at the top of mind.
A couple of ideas:
Purchase gift cards from your indie stores and restaurants now, to be redeemed at a later time.
Remember that many small businesses have online stores or delivery services. Consider shifting as much of your online shopping as possible to local businesses.
Utah Restaurant Association, Taste of Utah: Social Isolation Challenge