Granary District / Ballpark Area
Just a generation ago, most Salt Lakers saw what's now known as the Granary and Ballpark districts as a purely industrial area—hardly the culinary and brewery destination it is today. But, how things change. And how they liven up when you add several exceptional restaurants, bars, and breweries to a part of town that was once a little gray. Now, the walls of the Granary neighborhood are literally colorful as can be, thanks to a large-scale mural project that transformed the faces of nearly a dozen buildings. Locals and tourists alike now stroll the Granary and Ballpark neighborhoods to do more than catch a Salt Lake Bees game. It's an area worth exploring—ideally, with a great big appetite
Where to Eat & Drink
We'll start with the eats: longstanding favorite, Lucky 13, staked its claim in the Granary district long before other hotspots. Not that the biker-bar-slash-burger-joint would think of itself as a hotspot. It's gritty, constantly packed, and boasts the best burger in town—served up with any one of its long list of delicious cold beers. Lucky 13 happens to be a skip away from the Salt Lake Bees Ballpark, and it's a go-to before or after a ballgame.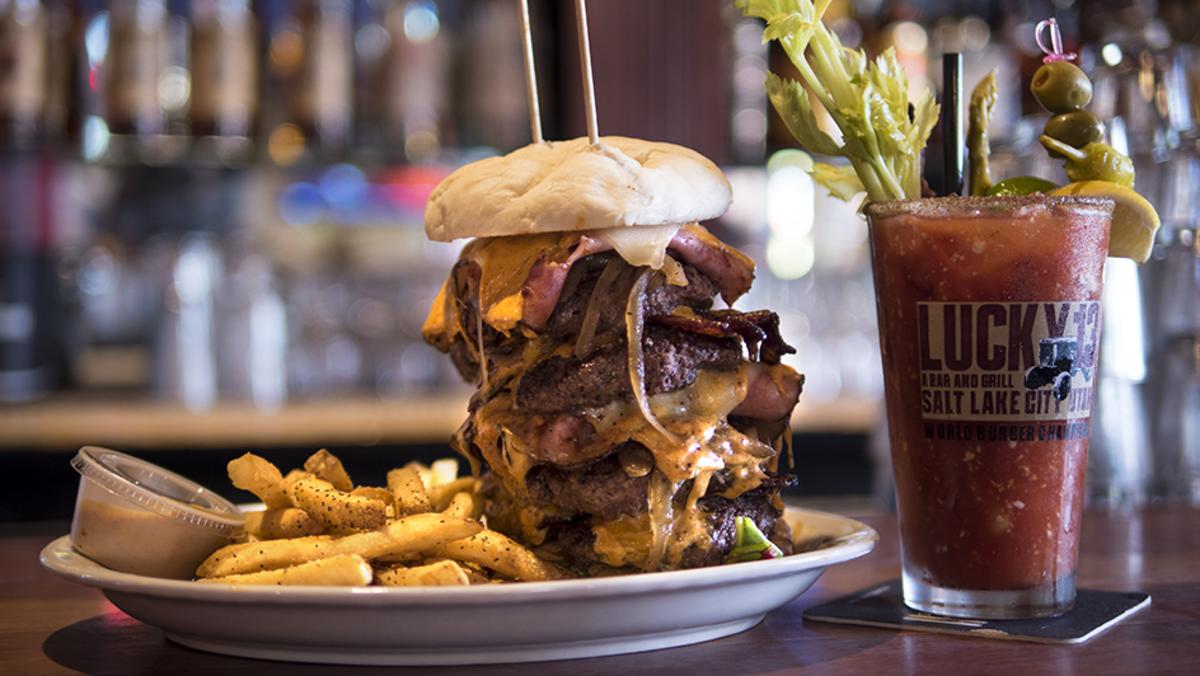 A few minutes up the road, on 900 South, there lies another hub of culinary genius—a cluster of bars and restaurants including Laziz Kitchen, Meditrina, Water Witch, Vertical Diner, The Big O Donuts, and Club Try-Angles. You could spend day after day exploring these local greats: Laziz Kitchen boats some of the best, made-from-scratch Middle Eastern fare you'll ever eat. Two doors down, Meditrina offers savory tapas and wine pairings in an artsy setting. Between the two, drink up at Water Witch—a tiny, one-of-a-kind cocktail bar with saucy vintage-industrial decor and some of the finest drinks in the city. Pop in for something sweet at Big O's vegan donuts, then hop over to Try-Angles, a gay bar known for its all-out karaoke nights. And just a couple blocks up on 700 South, you'll find Purgatory Bar, known for its heavenly cocktails and creative bar bites. Its patio can't be topped, and the indoor back area is dedicated to bar games (because who says you have to play cornhole outside?).
In the morning, drop by Publik Coffee for the best toast you'll ever have (and delicious coffee, naturally) or Blue Copper Coffee, where you can sip a piping-hot brew in an intimate setting.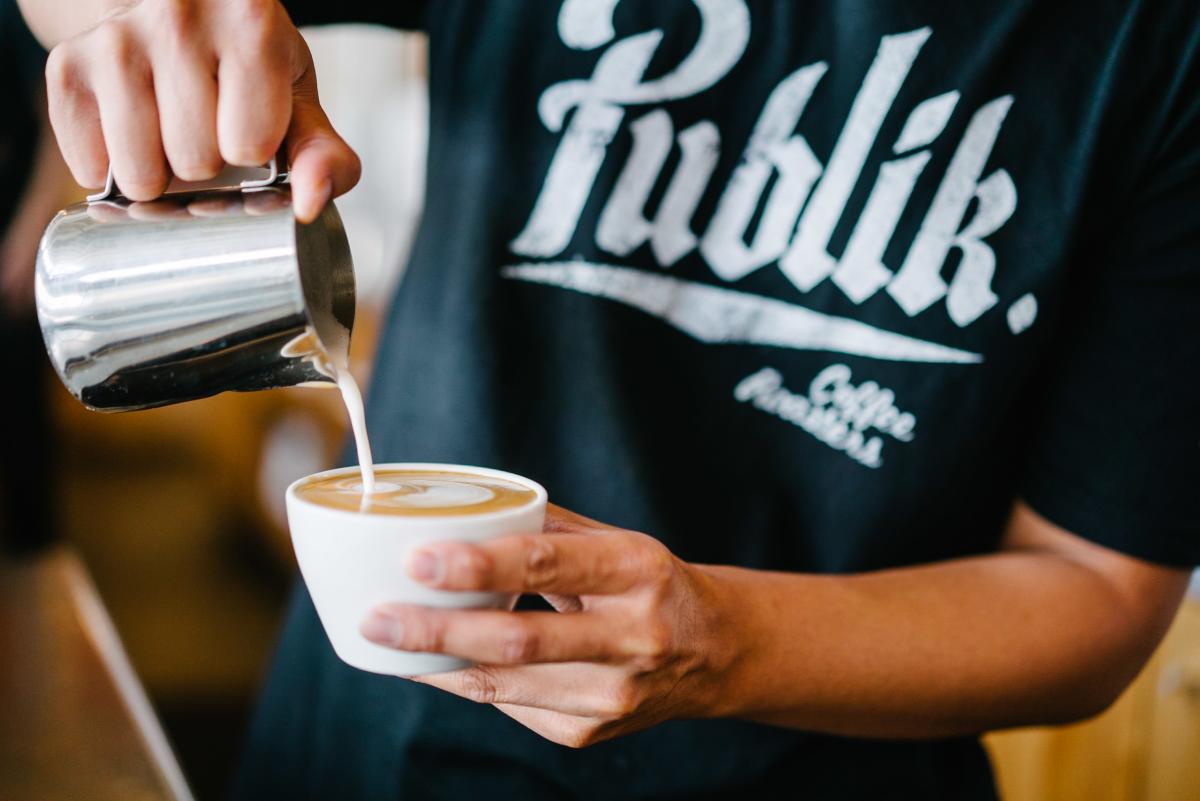 The Granary is quickly becoming a haven for beer lovers too—it's now studded with well-loved breweries including Fisher Brewing, T.F. Brewing, Epic Brewing, and Kiitos. They're close enough that you can easily bike to all four in an afternoon or evening, stopping for food at one of the neighborhood's excellent restaurants or enjoying a bite at the food carts that set up nightly at T.F. Brewing and Fisher.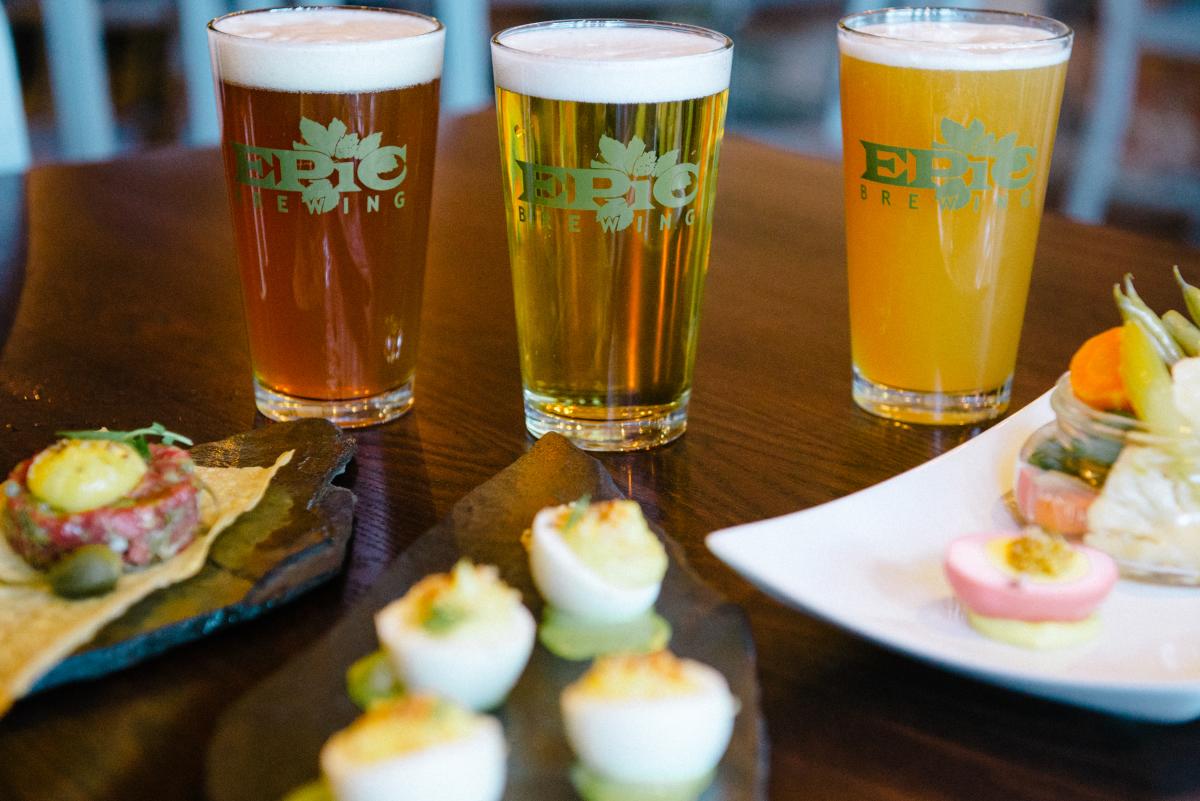 ---
Where to Play
This neighborhood got its initial momentum from the Salt Lake Bees stadium, so of course, attending a ballgame is a must-do. Salt Lakers may be biased, but locals universally agree this ballpark has the best view you'll ever enjoy during a ballgame. The striking skyline of the Wasatch mountains serves as the backdrop for this urban field, and as the sun sets during games, the granite mountain peaks light up in brilliant shades of gold and pink.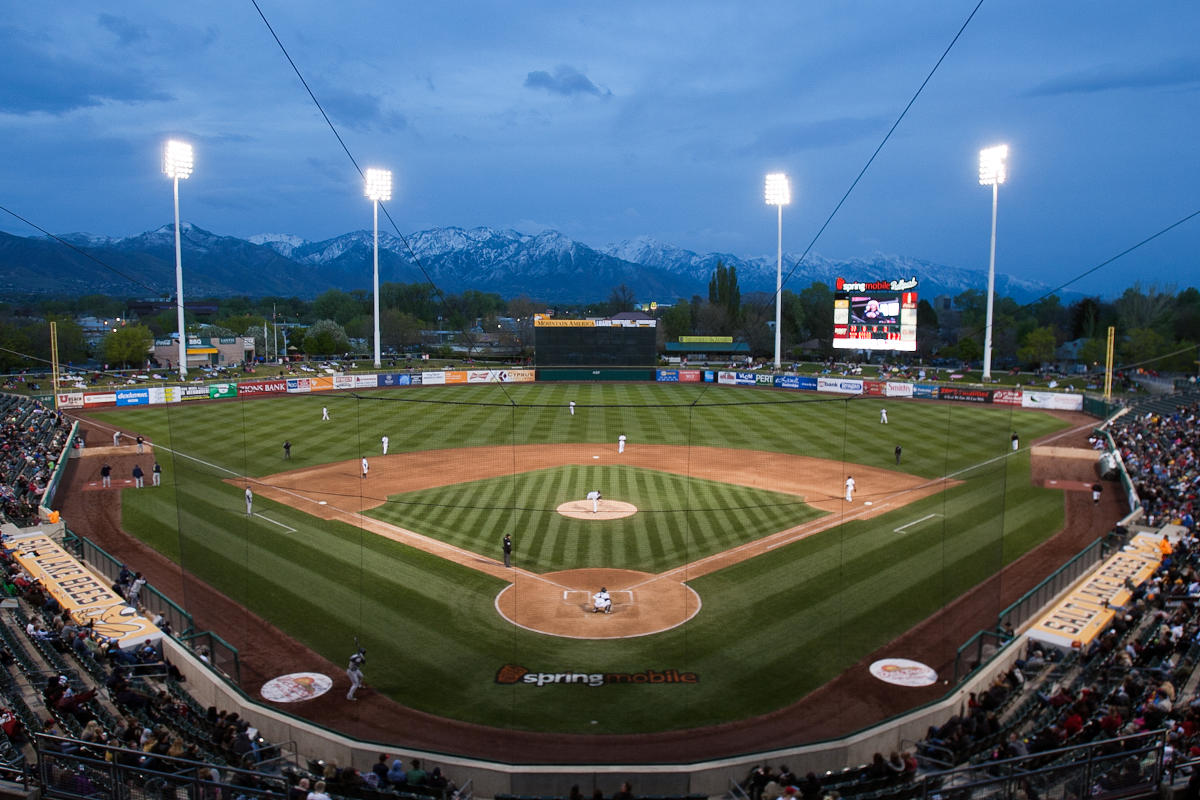 You'll also want to explore the many large-scale murals adding a flash of color and thoughtful art to the district's buildings—15 artists were commissioned recently to undertake the project, and the brilliant outcomes are worth checking out firsthand. By evening, you'll want to wrangle a group of friends and reserve a spot at Social Axe Throwing, a competitive axe-throwing facility where you can also sip a beer. The staff will show you the ropes, then let the gang try their best to hit the target. It's safer than it sounds (we promise) and a boatload of fun.
Every August, there's an annual block party in the Granary District. You can find the latest dates and details on Facebook each year, the multi-day event includes a beer garden, food trucks, live local music, and cool local merchants' booths.
And finally, if you're looking for an exciting workout, look no further than The Front Climbing Gym, a gorgeously designed climbing gym perfect for experienced climbers and newbies alike. You can sign up for a lesson, rent gear, and even complement your muscle-building, nerve-honing experience with a soothing yoga class afterward.
---
Where to Stay
There are multiple convenient hotels within a quick hop and a skip from the Granary and Ballpark Districts, with special thanks to the TRAX train line that directly links the cool downtown hotels with each of these neighborhoods in just a couple of minutes. The Hotel RL is the closest major hotel, sitting between 700 S and 600 S. But with such a close connection between these funky neighborhoods and the core of downtown Salt Lake, you can have your pick of the city's best lodging.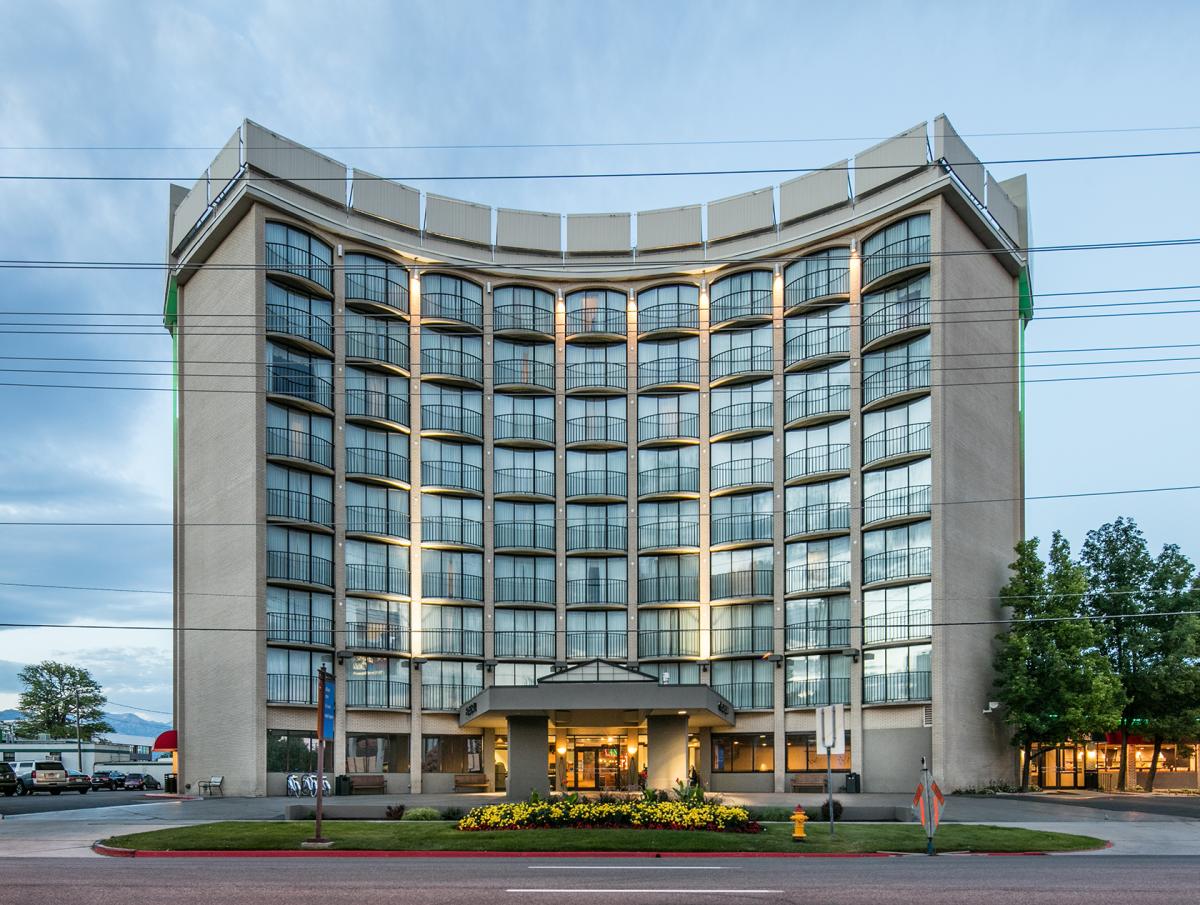 Top
More Granary / Ballpark District from The Salt Lake Scene