Public Awareness
FACILITY ENTRANCE- "HOW ARE YOU FEELING?": 
"How Are You Feeling?" signage has been placed at all entrances into the Salt Palace Convention Center. This signage includes a call to action for attendees to the facility to check their current symptoms, and proceed accordingly. Signage also includes recommendations for proper sneeze & cough etiquette, and a reminder for hand washing.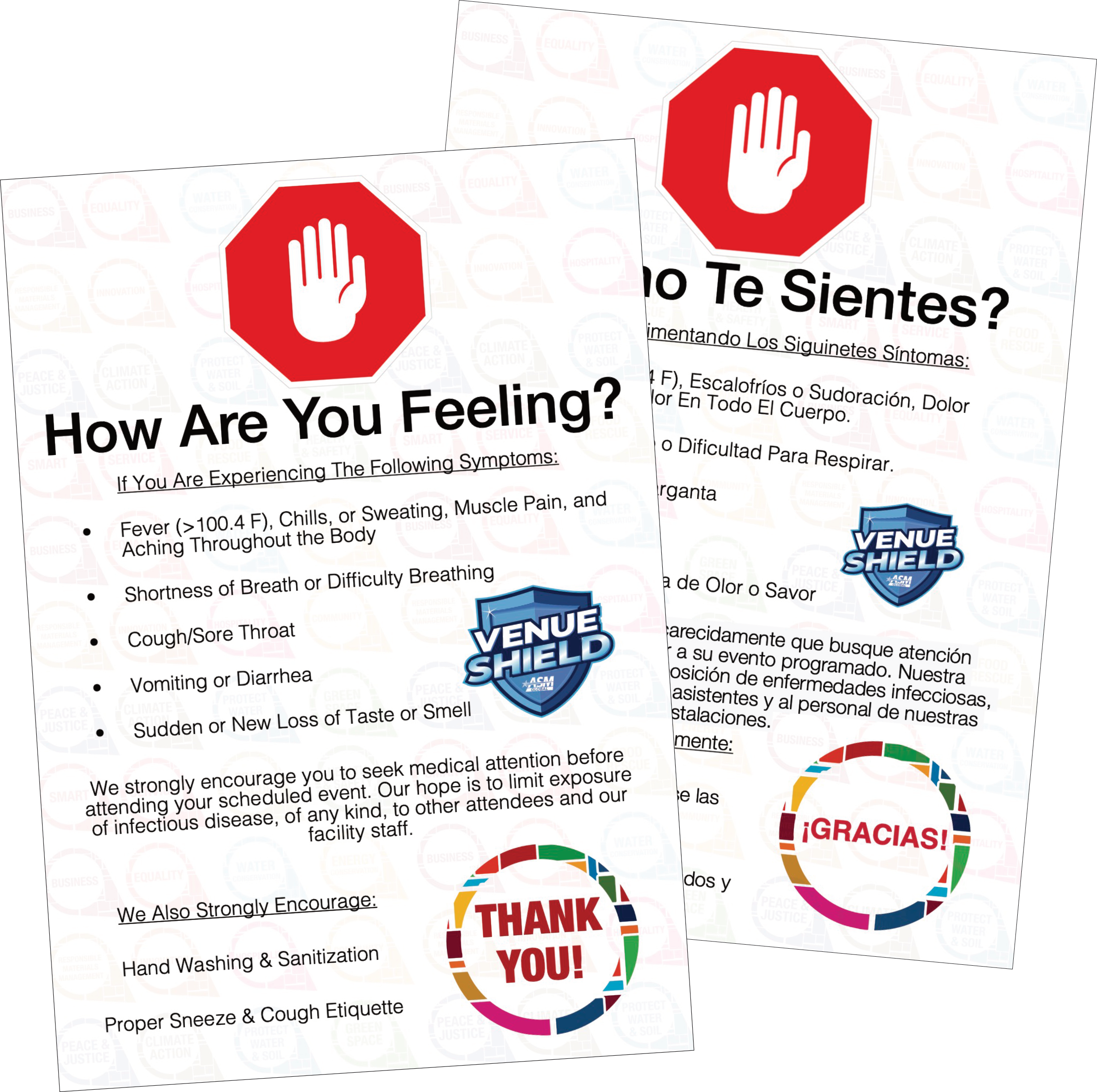 SOCIAL DISTANCING REMINDERS & FACE MASK REQUIREMENTS:
Various signs have been placed throughout each facility providing reminders for social distancing along with an encouragement to wear a face mask when appropriate. Face masks are required when inside Salt Lake County facilities. This signage can be found near entrances and high touch areas like restrooms and foyer spaces.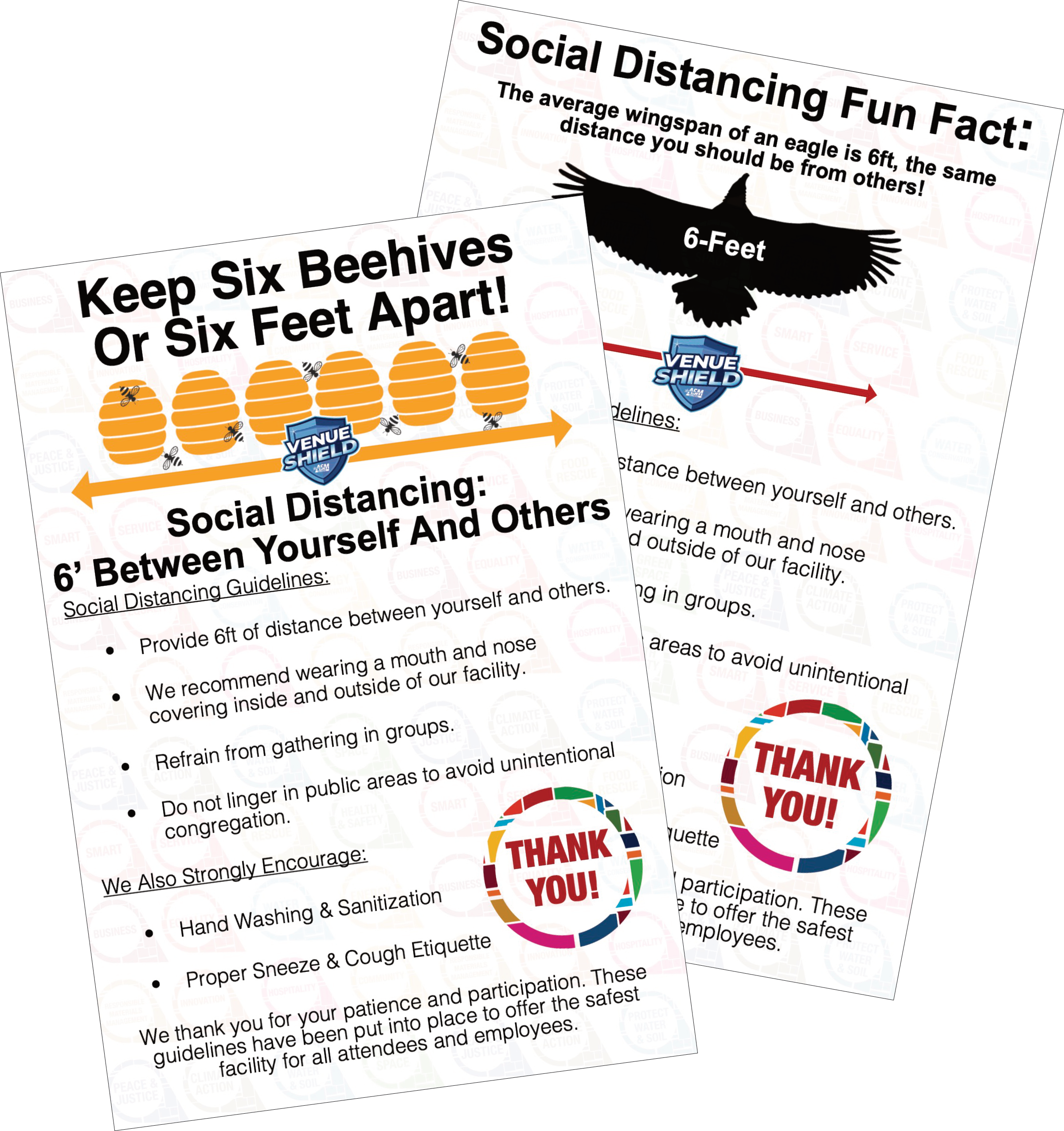 SOCIAL DISTANCING FLOOR MARKERS: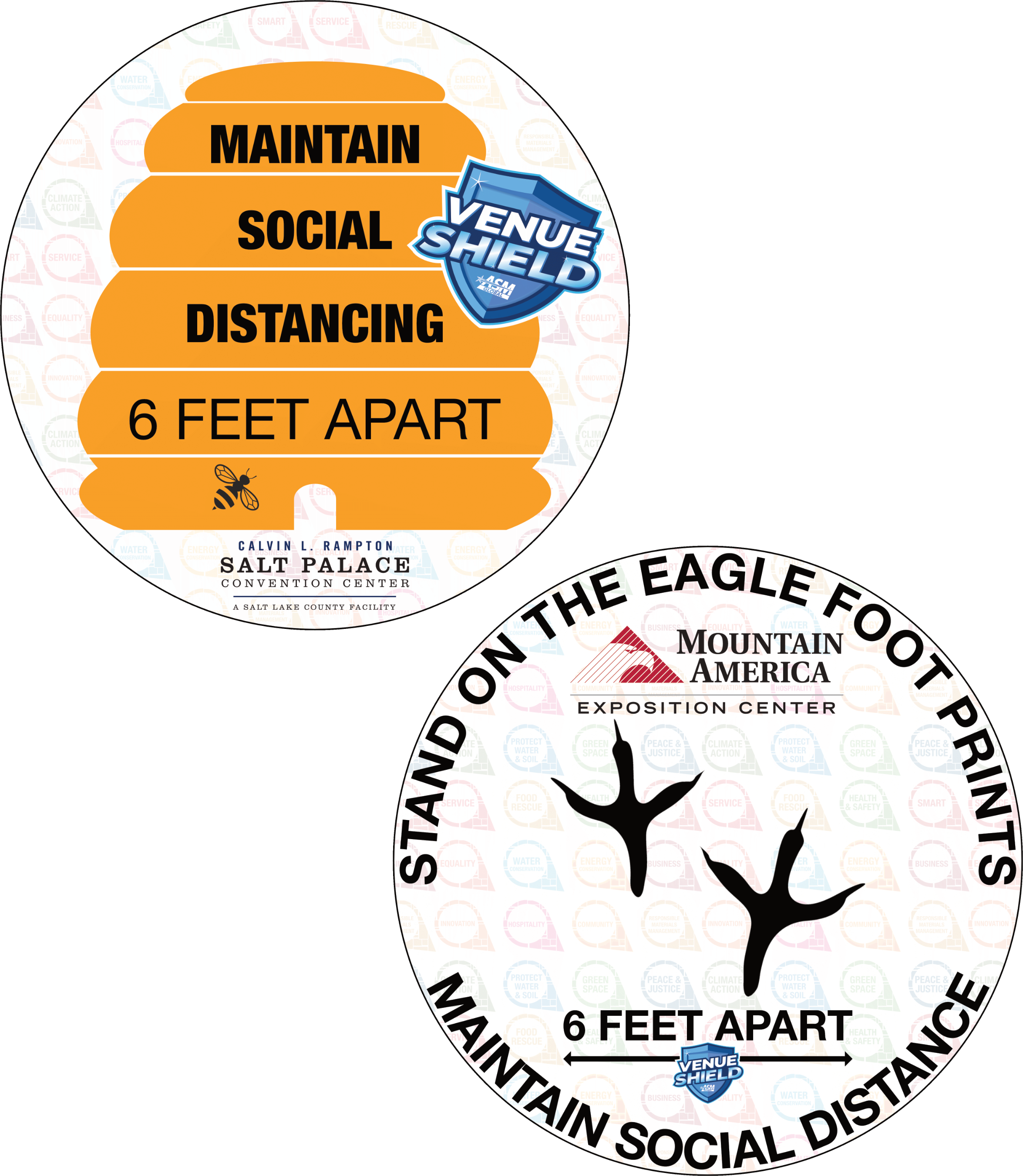 ADDITIONAL FACILITY SIGNAGE: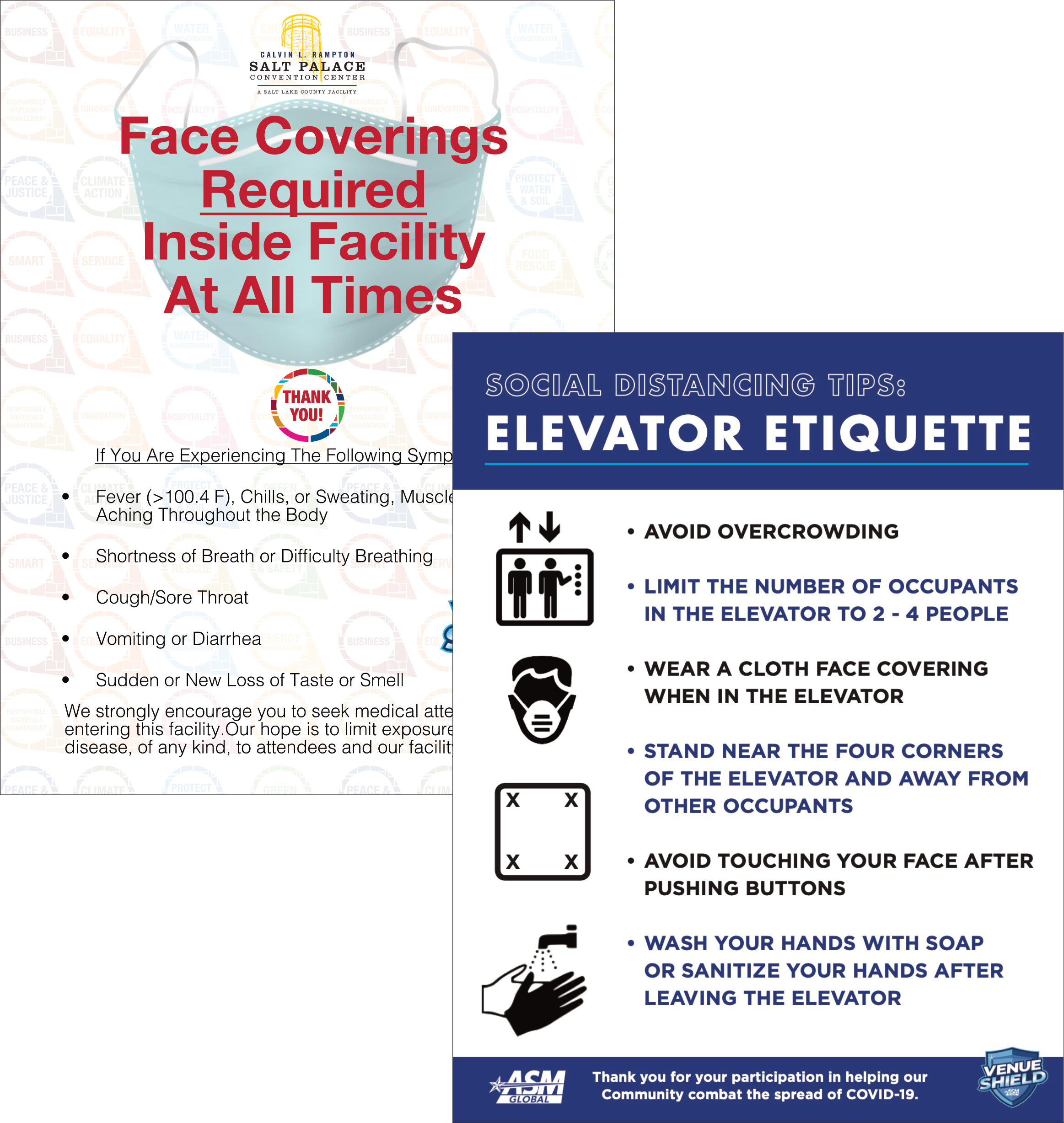 EVENT SPECIFIC ADDITIONAL SIGNAGE: 
▪    An event is encouraged to provide additional signage related to COVID-19 for their event. We ask that this signage aligns with facility mandates and recommendations, and that it promotes a healthy event design for your attendees and staff. While we don't require this, we certainly welcome clients to send us copies of their signage plans and design. The more unified our communication approaches, the safer the venue and event will be.
MEDIA ENGAGEMENT:
▪    Throughout the reactivation process, our Communications Department and Sustainability Department are committed to working with local media and industry publications. Goals will include:
◦    Open-source sharing of our VenueShield and GBAC accreditation programs promotes transparency and unity in the successful reactivation of events. 
◦    Supporting our clients and their event strategies once events begin again. We are committed to sharing their story and promoting the efforts they've made to accomplish a safe event in this world of ours. 
◦    We offer resource sharing to other venues, both locally in Utah, but also to our competing venues throughout the events industry. Together, we can build a safer and more sustainable industry than ever before.
partners