Health & Safety Guidelines
COVID-19 
We are currently developing new policies and procedures that will ensure the safety of our attendees and employees once we are able to welcome you back. It is anticipated that upon entering our facility you may expect:
Numerous hand sanitization stations located throughout the facility. 
Social Distancing encouragement and signage. 
Reminders for proper had washing and sneeze etiquette in common areas of the facility. 
Enhanced cleaning and sanitization schedules, along with facility wide posting of cleaning duties and chemical usage. 
The inclusion of safety measures deemed necessary per event:

Entrance screenings and temperature checks. 
Face mask requirements.
Social distancing guide markers. 
Social distancing monitors and advisors 
Increased presence of Police Officers & Medical Professionals. 

Enhanced training for staff surrounding proper PPE and chemical cleaner usage. 
Limited and designated entry and exit doors. 
Introduction of social distancing approved room sets. 
Numerous additional safety measures as outlined in our COVID-19 Operating Guidelines & Procedures Document linked above.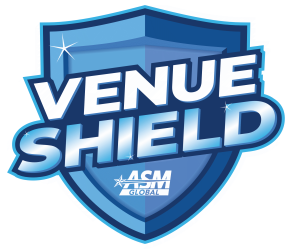 Please check back regularly for updates and information. We sincerely appreciate your patience and understanding during this delicate time. We are dedicated in providing a facility experience that promotes health and safety to our attendees, clients, and employees. 
Helpful Links
Centers for Disease Control and Prevention 
Utah State Department of Health
partners