Testimonials
Don't just take our word for it. Salt Lake and Visit Salt Lake consistently make a good impression with our clients and in the meetings industry. Click on the links below to find out what meeting planners have to say about:
We have had the pleasure of hosting a wonderful array of clients, including the 2002 Olympic Winter Games. Check out our Past and Future Clients. And it's not just meeting planners that think Salt Lake is a great destination. Read what other publications say about Salt Lake and find out where it ranks on their "Best of the Best" lists. read more
"Salt Lake City isn't just another big ski and snowboard destination.  It fact, the region offers some of the country's best art and history museums, historic railroads, down-to-earth locals, renowned restaurants and jaw-dropping terrain." -Smart Meetings, 9/25/2012
Why choose Salt Lake?

David Kanagy, CAE
Executive Director
Society of Mining, Metallurgy, & Exploration, Inc.
"The local media relations support offered to SME through Boe Marketing on behalf of the Salt Palace Convention Center was outstanding. The communications professional assisted us with obtaining the maximum exposure and visibility throughout our convention, providing opportunities for televised interviews and press coverage of our key events. Major news releases prior to and follow-up documentation after the event helped to convey the positive economic impact our 6,700 meeting attendees would have on the local economy, as well as ensuring contact with the best local journalists for our news releases."
Boe Marketing helped to make this a memorable experience for our members and exhibitors."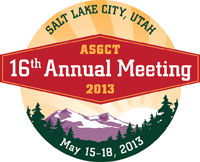 Mary Dean
Executive Director
American Society of Gene & Cell Therapy
"Our experience in Salt Lake was incredibly positive, from the initial proposal all the way though the post-meeting follow up."

Andrea McDowell 
Melaleuca the Wellness Company

"We thoroughly enjoy hosting our annual Convention in Salt Lake City. It is perfect. Easy to get around. Hotels   are nearby and reasonable. Great food selection. A perfect city! "  

Hugh Easley 
National Association of College Stores

"The people of Salt Lake City were very friendly and accommodating. The city was clean and a very safe city for our predominately female audience."  

Jessica Pollett 
Outdoor Writers Association of America

"We really enjoyed the mountain location of Snowbird for our conference! ...great accessibility to a wide range of stores for our supply shopping. Also great restaurants for the evening we drove down into SLC."
Dan Maddux 
CEO
American Payroll Association

"Hi Michael! I'm in the Vancouver airport. Dinner at Cucina Toscana was marvelous! Walter and his crew were fabulous. We never looked at the menus. We let Walter decide what each of us was going to have. I anticipated a substantial bill, but it's wasn't as high as I assumed it would be for the superb quality and service. By far, the best dining experience in SLC, frankly anywhere that I can recently remember. Very memorable and everything was delicious! Thank you for the recommendation, reservation and a fabulous convention! We look forward to coming back."

Jeff Wood 
Meetings Director
American Institute of Chemical Engineers 

"The quantity and quality of the arts and entertainment Salt Lake offers has always surprised me. We found that whatever your tastes, you're sure to find it - a wide range of music and concerts, excellent live theater performances, cool and casual clubs, or professional sports."
Stephanie Marshall 
Director of Meeting Services
American Council on Education 

"Salt Lake City has a small-town look, big-city feel- when I say that, I mean that I feel like I can get anything in Salt Lake City that I can in a bigger city, but the small-town-ness, the people are nice and friendly."

"Salt Lake offers many places for my attendees to continue their networking after the meeting is over for the day."



Elyce Jones 
Meeting Program & Senior Director
Omniture 

"After our conference, we take anyone that wants to go to Snowbird and ski for a day. And that has become such a great activity, and people that don't even ski come, and just go up and just have fun, drink, and eat, and play in the snow, and have a good time."

"Overall, Utah just is a great place to bring groups because we have everything from the mountains and everything it provides, and then nightclubs that are easily accessible from the convention center and other great restaurants that are five-star. It's a great place to bring groups."

"We have over 700 flights coming and going each day, and accessibility to the city is just amazing. It takes just under 10 minutes to get to the city in a taxi, and if you take TRAX, our light rail system, it's a great trip into the city and it's very convenient. And we've got very strong airlines in the area, and you can get to anywhere in the world. We have direct flights into Asia and direct flights into Europe these days, and so it's a great location and great hub city."

Desireé Knight, CMP 
Director of Conferences and Seminars
AREMA 

"I was very surprised the first time I came to Salt Lake City how close the airport is to the venue. An 8-minute cab ride the convention center is un-heard of. It's nice to know that if you have a meeting and you need to get there early in the morning and your flight is early, you're going to make it, there's no traffic. The city is easy to manipulate and move around, and I have to say that everyone I ran into in the city was helpful."

Nancy Todd, CMP 
Manager Conference Management & Vendor Relations
American Chemical Society 

"Transportation is one of our largest costs, and so we always worry about that, and we worry about the access into the city- what do people have to go to, to get here, so Salt Lake has great access, they are a hub for Delta but they have many other carriers that come in here."