Salt Palace Convention Center Solar Array
We have 6,006 new reasons to meet in Salt Lake with the state's largest rooftop solar panel array on top of the Salt Palace Convention Center. And solar power isn't the only way to reduce your environmental impact when you have a green meeting in Salt Lake. In addition to our carbon offset program, most of the local hotels offer a variety of green programs and options for your meeting too. Submit your RFP and find out more about how Salt Lake is Green by Nature.
The 1.65 megawatt installation on top of the Salt Palace Convention Center will:
offset approximately 17% of Salt Palace's annual electric consumption, enough to power 228 homes for a year
reduce the environmental impact similar to:

avoiding the emission of 2,234 tons of carbon dioxide each year
not driving 325 cars each year

cover 198,000 square feet, about the size of 5 football fields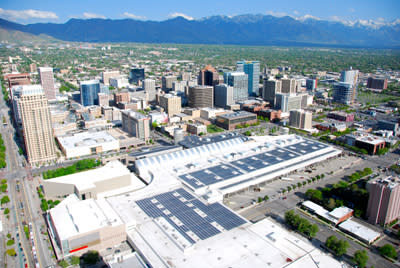 May 2012 - Utah's largest rooftop solar powered electric system — one of the nation's largest — is now operational. The 1.65MW system atop the Calvin L. Rampton Salt Palace Convention Center was turned on today by Salt Lake County and its project partners. It's one of the largest roof-top solar panel installations in the United States.
The 600,000 square-foot system was assembled at the Convention Center and will provide 17 percent of the its annual power needs.
County Mayor Peter Corroon has set a goal of installing up to 10 megawatts of solar power on county-owned facilities. He encourages all sectors of the community to be involved in solar projects to generate clean energy across the Salt Lake Valley. Nine county facilities currently use solar to help power electrical needs.
"This solar project boosts the county's clean energy goals while benefiting our pocketbooks," said Mayor Corroon. "Together, we can make solar an integral part of our bright, prosperous and resilient energy future."
The project is a public-private partnership, and will utilize a Power Purchase Agreement (PPA) financing model. Salt Lake County partnered with Bella Energy to build the system, and Carbon-Free Technology to own, operate and maintain the system, providing power to the county at a fixed rate.
The National Development Council (NDC), a New York based 501c3, directed the complex financing structure which employed public and private capital, federal grants, federal tax credits and public/private subsidized bonds that work in concert through the federal stimulus package. "Salt Lake County has been a partner with NDC for the past four years and their creativity and diligence were essential in closing this transaction," said Robert Davenport, NDC President.
"Chase was eager to help this project go from concept to reality through funding solutions that worked best for the County," said Craig Zollinger, President and CEO JPMorgan Chase in Utah. "Our employees and customers can feel proud of the role we played in this landmark system."
The solar installation is also designed to lure convention and business meetings to Salt Lake. "This project reflects Salt Lake County's commitment to the natural environment that makes Salt Lake such a spectacular destination and shows its strong commitment to the convention industry in Utah," said Scott Beck, President & CEO of Visit Salt Lake. "A project of this scope and scale, combined with our current commitment to sustainable practices, helps move Salt Lake well down the path of being one of the nation's top locations for sustainable conventions and meetings."
The support of Utah's congressional delegation led to federal funding for the project. "This project will make an important contribution to Utah's renewable energy portfolio," said Rep. Jim Matheson. "It's the start of a transition toward energy independence."
"I am so proud of the completion of this important project that will save money, generate clean energy, and serve as an example of the solar possibilities in Utah," added Mayor Corroon.
Salt Lake County Solar Installations
Salt Palace (25kw system + 1.65MW rooftop)
Clark Planetarium (25kw)
Public Works (21kw)
Herriman Library (5kw)
Magna Library (14kw)
Millcreek Community Center (24kw)
Riverton Senior Center (12kw)
Environmental Health (5kw)
West Jordan Library (53kw)
View a time lapse video of the Salt Palace rooftop installation here.
The Partners:

Energy Technology Solutions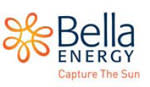 Bella Energy is the Rocky Mountain region's leading full-service renewable energy systems integrator, project developer and design-build solar contractor. Founded in 1982, Bella Energy has 35 employee-owners working at the company headquarters outside Denver and in Salt Lake City. Bella Energy's projects can be found across the Western United States and in eight foreign countries.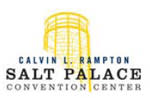 Calvin L. Rampton Salt Palace Convention Center boasts 515,000 square feet (47,800 m2) of exhibit space, 164,000 square feet (15,200 m2) of meeting space including a 45,000-square-foot (4,200 m2) grand ballroom, and 66 meeting rooms. The Salt Palace served as the Olympic Media Center during the 2002 Winter Olympics. The facility's roof will serve as an ideal host for the 2.6 MW solar panel system. Four years ago, more than 100 solar panels were installed to light the convention center's new parking structure.