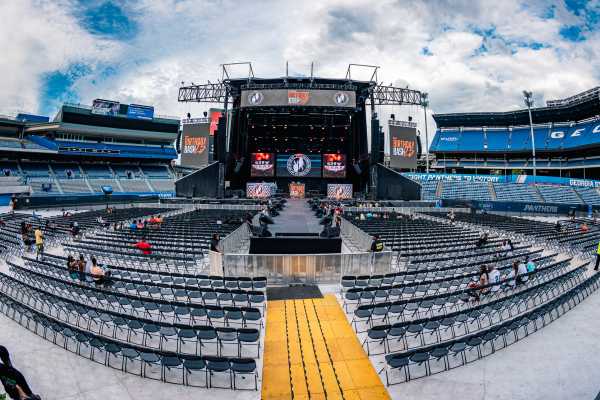 format_align_left

Overview

M2 Events Group is your communications and production specialist! We live and breath experiential entertainment. We draw inspiration from our client's ideas then blend them with our own unique brand of creativity and technical experience. We've got an extensive inventory of world-class AV equipment and a team of seasoned industry professionals to get it done.

With offices located across the US, M2 Events group consists of three divisions: Big Picture, Directions, and Music Matters Productions.

Our services include:

•Full spectrum of production services for live events (lighting, audio, video, rigging/staging)

•Production / Project Management

•Technical Directing / Engineering

•Experienced A/V Crew & Services

•Scripting & Editorial Services

•Projection Mapping

•Video Design & Production

•Equipment Rentals & Sales

•Equipment Trucking

•Custom Fabrication

•System Installations

•Experiential Brand Activation

•Graphic Design & Animation

•Live Streaming & Broadcasting

Meet our Companies:

Big Picture is a high-end video and event production company that has been serving up big time production value, unbeatable client support, and innovative storytelling solutions for over 20 years. With a robust team of Emmy winning writers, directors, and producers, Big Picture has set the industry standard for hybrid virtual events that include broadcast quality, fully produced streamed events.

Directions Since 1979, Directions has been helping associations and corporations deliver the very best in live events, corporate videos, and – most recently – online interactive meeting technology. The live event team produces and stages of 175 shows per year for 30 associations and Fortune 500 companies. Anything from 150 seats to 10,000 person events, the Directions team has every detail down to ensure flawless execution and incredible results.

Music Matters is a one-stop full service event production shop that works on more than 500 events and productions per year. With their extensive high-end inventory of lighting, video, and audio gear, the MMP team has been creating unforgettable experiences for audiences world wide. Recently, Music Matters launched their MM-XR studio, powered by the Unreal Engine, for clients to produce and live stream concerts and events, shoot for tv or film, and much more.