The Dinner Detective Mystery Valentine's Day Show!
Thu, Feb 14
Presented By:

The Dinner Detective Interactive Murder Mystery Sh...
255 South West Temple, Salt Lake City, UT 84101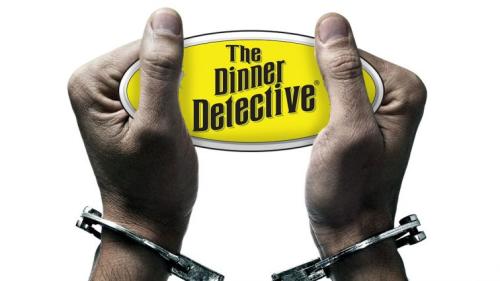 Get Ready For The Valentine's Day Of Your Life!The Dinner Detective is an experience unlike any other! We offer an amazing murder mystery show paired with a fantastic four-course plated dinner. From the very beginning, we will hide actors in the audience that are not dressed in costume. Anyone in the room can end up being part of the show, including YOU!America's largest interactive comedy murder mystery dinner show is now playing in Salt Lake City, Utah! Solve a hilarious crime while you feast on a fantastic dinner. Just beware! The culprit is hiding in plain sight somewhere in the room, and you may find yourself as a Prime Suspect before you know it!Join us at the Hilton Salt Lake City Center for an event that is very different from a traditional murder mystery dinner show. Our actors are not dressed in costume and are hidden in the audience! This results in a fun, social and interactive evening suitable for all adults.We perform at the Hilton Salt Lake City Center, a newly renovated full-service hotel in beautiful Salt Lake City, Utah. Towering over Temple Street is the 18-floor Hilton Salt Lake City Center. From their central downtown location, walk to the beautiful Salt Lake Temple, the landmark Capitol and Eccles Theater. The Hilton Salt Lake City Center also features easy access to the TRAX train system makes exploring the city affordable and convenient.
Event Info
Presented By: The Dinner Detective Interactive Murder Mystery Sh...

Dates: 2/14/2019, 2/15/2019

Location: Hilton Salt Lake City Center

Address: 255 South West Temple, Salt Lake City, UT 84101

Time: 7:00 PM to 10:00 PM
partners