Sylvia
Thu, Feb 21
Presented By:

Babcock Performing Readers

at:

University of Utah - A. Ray Olpin Union Little The...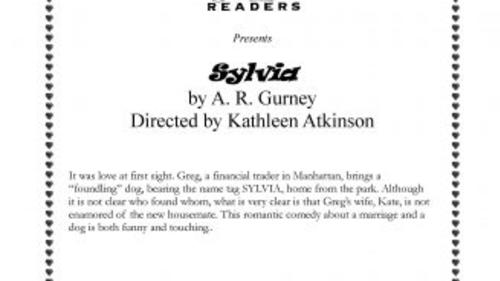 It was love at first sight. Greg, a financial trader in Manhattan, brings a "foundling" dog, bearing the name SYLVIA, home from the park. Although it is not clear who found whom, what is very clear is that Greg's wife, Kate, is not enamored of the new housemate. This romantic comedy about a marriage and a dog is both funny and touching.
Event Info
Presented By: Babcock Performing Readers

Dates: February 21, 2019

Location: University of Utah - A. Ray Olpin Union Little The...

Address: 200 South Central Campus Drive, Salt Lake City, UT 84112

Time: 7:30 PM to 9:00 PM
Map & Location
200 South Central Campus Drive, Salt Lake City, UT 84112
partners