Shen Yun Performing Arts
Thu, Mar 14
Presented By:

San Francisco Falun Buddha Study Association

at:

George S. & Dolores Dore Eccles Center for the Per...
1750 Kearns Boulevard, Park City, UT 84060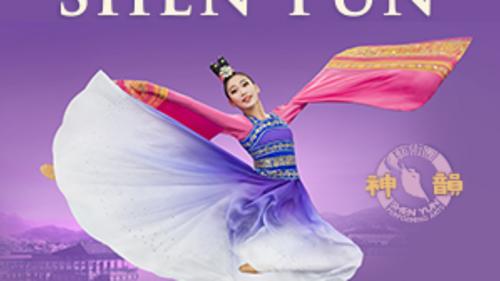 Shen Yun Performing Arts features the world's foremost classically trained dancers and artists.  Established in 2006 as a 501(c)(3) organization, Shen Yun seeks to revive the authentic five thousand years old Chinese civilization that thrived before the Communist rule. The Company's rich repertory is drawn from Chinese myths & legends, philosophy, dynastic periods and ethnic traditions. Other notable features are the hand-made costumes, dazzling animated backdrop and a live orchestra that blends both Eastern and Western instruments. And each year, Shen Yun creates an entirely new lineup of dances, songs, musical scores, costumes and backdrop designs.  Shen Yun has had sold-out performances all around the world and graced their talent at the world's most renown venues.  Lincoln Center, London Royal Festival Hall and Palais des Congrès de Paris just to name a few.
Event Info
Presented By: San Francisco Falun Buddha Study Association

Dates: 3/14/2019, 3/15/2019, 3/16/2019, 3/17/2019

Location: George S. & Dolores Dore Eccles Center for the Per...

Address: 1750 Kearns Boulevard, Park City, UT 84060

Time: 2:00 PM to 4:00 PM
partners