Script-In-Hand Series Free Reading of BALTHAZAR
Wed, Apr 03
Presented By:

Plan-B Theatre Company

at:

Studio Theatre at Rose Wagner Performing Arts Cent...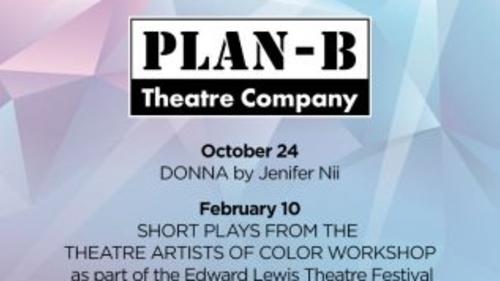 What if Portia's appearance in court dressed as a man in Shakespeare's THE MERCHANT OF VENICE was not the first time she'd cross-dressed? An exploration of gender, gender rebels and the nature of desire.Featuring Kirt Bateman & Nicki Nixon. Directed by Jamie Rocha-Allan.From the author of THE END OF THE HORIZON (2008), WALLACE (co-written with Jenifer Nii, 2010), THE THIRD CROSSING (2012) and ONE BIG UNION (2016).
Event Info
Presented By: Plan-B Theatre Company

Dates: April 3, 2019

Location: Studio Theatre at Rose Wagner Performing Arts Cent...

Address: 138 West 300 South, Salt Lake City, UT 84101

Time: 7:00 PM to 9:00 PM
Map & Location
138 West 300 South, Salt Lake City, UT 84101
partners