Samskara Screendance Screening
Presented By:

Utah Dance Education Organization

At:

Salt Lake City Public Library Marmalade Branch

November 23, 2019

4:00 PM

- 6:00 PM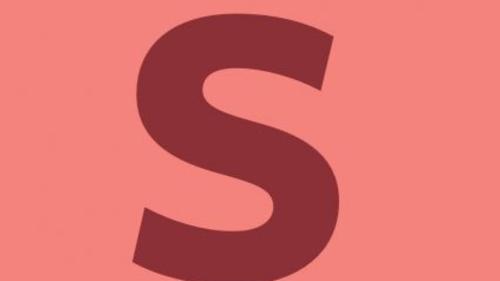 On the weekend of August 15-18, eight different cultural dance artists were filmed in eight different locations throughout Utah.The project aims to represent a cross section of humanity throughout time and geography. Through Samskara, viewers explore the realms of the past, present, and future as it is expressed through the human form and the tradition of dance. Angela Challis explains, "Samskara (Sanskrit) is the scope of experiences which we collect through our life journeys. This project celebrates humanity--our similarities and differences."

The Samskara Screendance Project was funded with generous grants from the Utah Film Commission Next Level Grant and from the Utah Division of Arts and Museums with the support of the Utah Dance Education Organization and special thanks to the BYU ARTS Partnership.

The weekend began on a Thursday evening at the Krishna Temple in Spanish Fork where Jyosthna Sainath performed classical Indian Dance. Joshua Perkins was then filmed breaking at the HERC (Hip Hop Education Resource Center) in South Salt Lake on Friday morning. Later that same day, the beautiful 8-year-old Shyenne Utai was filmed at the Little Dell Reservoir and Sebastian Forbes, a 16 year old Bolivian Dancer, danced on location at the Bonneville Salt Flats. Saturday continued in a pasture in Farmington, UT where Presley Jewkes performed

a clogging routine on a piece of plywood, and concluded with Tanzanian Delfine Uwimbabazi performing on the shores of the Great Salt Lake. On Sunday, Joseph Runs Through's Native American dance was set in the red rocks near Cedar City, and Mestre Jamaika's acrobatic Capoeira was captured on the sand dunes of Little Sahara. Plans are in place to film a senior Japanese dancer from Logan in September.

Presley Jewkes said about participating in the project, "It was a really neat experience! I loved it! I felt honored to represent clogging and everyone was so awesome to work with!" Shyenne Utai had similar sentiments. "I felt incredible and I had so much fun!" Delfine exclaimed that it was the best experience of her life, and Sebastian kept thanking the crew for the opportunity to be a part of the film.

There will be a screening on November 23rd, 2019 at the Marmalade Library located at  280 W 500 N, Salt Lake City, UT 84103. A brief question-and-answer session with the dancers, director, and crew will follow the showing. Refreshments will be served.

Follow the project on Facebook and Instagram

@samskarascreendance for updates and behind the scenes photos and sneak peaks.


Event Info
Presented By: Utah Dance Education Organization

Dates: November 23, 2019

Location: Salt Lake City Public Library Marmalade Branch

Address: 280 W 500 N, Salt Lake City, UT 84103

Time: 4:00 PM to 6:00 PM

Categories: Dance, Film, Contemporary Dance, Identity, Folk Dance, World & International Dance, Living Color, Hip Hop Dance
Map & Location
280 W 500 N, Salt Lake City, UT 84103
partners