Jennifer Nehrbass "Pioneer Project"
Thu, Mar 21
Presented By:

Julie Nester Gallery

at:

Julie Nester Gallery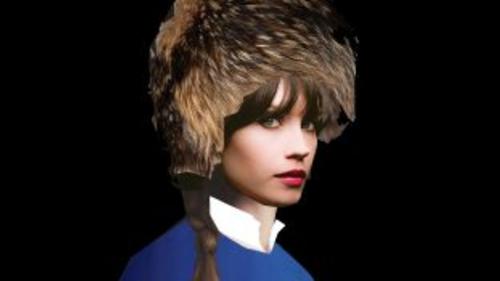 Presented with many historical narratives are portraits of the protagonists. Here Jennifer has created contemporary female portraits to explore the notions of women as the explorers, the documentarians. They are of different races and ethnicities, a mix of different times and influences. The women are indicative of the cross pollination of appropriated culture and spiritualism.Landscape paintings that were once used to romanticize and to politicize notions of manifest destiny, are now recreated. The one hundredth meridian historically marked the beginning of the West, the point where the frontier began and society ended. This invisible line signified the start of the endless landscape, one filled with unlimited possibilities, resources and opportunities. In Jennifer's landscape paintings, images are collaged from various locations to create her vision of the idealized vista.
Event Info
Presented By: Julie Nester Gallery

Dates: 3/16/2019, 3/17/2019, 3/18/2019, 3/19/2019, 3/20/2019, 3/21/2019, 3/22/2019, 3/23/2019, 3/24/2019, 3/25/2019, 3/26/2019

Location: Julie Nester Gallery

Address: 1755 B Bonanza Drive, Park City, UT 84060

Time: 10:30 AM to 6:00 PM
Map & Location
1755 B Bonanza Drive, Park City, UT 84060
partners