It Gets Better Project with San Francisco Gay Men's Chorus
Sat, Feb 09
Presented By:

Park City Institute

at:

George S. & Dolores Dore Eccles Center for the Per...
1750 Kearns Boulevard, Park City, UT 84060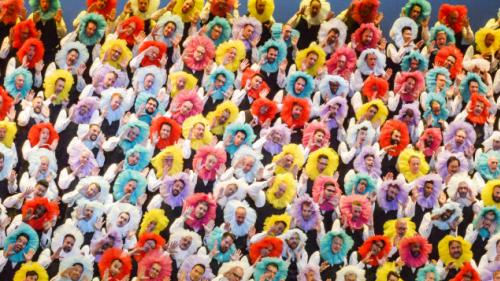 It Gets Better Project + San Francisco Gay Men's Chorus The uplifting choral music of the world's first gay men's choral group, meets the empowering spoken word performance of the It Gets Better Project. These two organizations will bring their mission to uplift, empower, and connect lesbian, gay, bisexual, transgender, and queer youth, for a week of outreach. They will lead workshops in city and county government offices, schools, and other non-profits, developing community resources and connections. The week culminates in a Main Stage performance - equal parts wit, whimsy, empowerment and inspiration.
Event Info
Presented By: Park City Institute

Dates: February 9, 2019

Location: George S. & Dolores Dore Eccles Center for the Per...

Address: 1750 Kearns Boulevard, Park City, UT 84060

Time: 7:30 PM to 10:00 PM
partners