Harvest Festival
Presented By:

Wasatch Waldorf Charter School

At:

Wasatch Charter School

October 12, 2019

10:00 AM

- 4:00 PM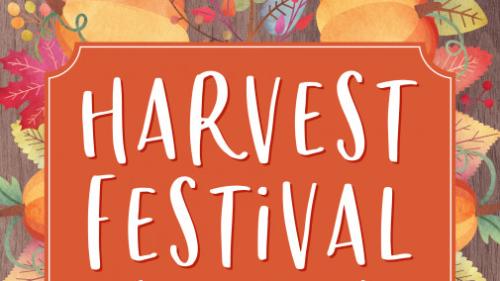 Saturday, October 12: 10:00 a.m. - 4:00 p.m.Families can participate on hands-on activities, enjoy live performances, and shop local vendors. Start your holiday shopping early by visiting more than 30 local artisans on site. Visitors will find art, homemade goods, learning materials, and more. This day will also include a community bake sale and food trucks.Wristbands can be purchased for children for $12, or donate a can of non-perishable food to the Utah Food Bank for a discount of $2. Children's craft & activity wristbands include:Hands-On Crafts

Art Station

Making Dreamcatchers

Felting Acorns

Wood Cutout Magnets

Beeswax Candles

Washi Tape Wood Bracelets

Making gnome figurines

Activities

Hair Braiding

Corn Hole

Hula Hoop

Lollipop Tree

Tug-O-War

Ring Toss                

Pocket Fairy

Ladder Toss

Oversized Jenga

Other activities are available for additional purchase including:

Face Painting $5

Angel Room $1 per item

Jump Rope Making $15

Pillowcase Tie-Dye $5

    School Store & Student Sponsored Homemade ItemsPurchase Waldorf art supplies at the School Store and homemade items made by Wasatch Charter School students and their families. Wasatch Charter School Farm StandTake home and enjoy fresh fruit, vegetables, herbs, and more from the Wasatch Charter School's 5+ acres of farmland. Community Bake SaleEnjoy baked goods by local bakeries and homemade by the Wasatch Charter School community. The price range will be from $1 for individual sweets up to $20 for pies and cakes.
Event Info
Presented By: Wasatch Waldorf Charter School

Dates: October 12, 2019

Location: Wasatch Charter School

Address: 1458 East Murray-Holladay Road, Holladay, UT 84117

Time: 10:00 AM to 4:00 PM

Categories: Music, Family, Classes & Workshops, Free, Festivals & Special Events, Sports & Outdoors, Food & Drink, Arts & Cultural Fundraisers
Map & Location
1458 East Murray-Holladay Road, Holladay, UT 84117
partners