Feel Better NOW!
Thu, Feb 07
Presented By:

Your Truth Connection LLC

at:

Draper Library
1136 East Pioneer, Draper, UT 84020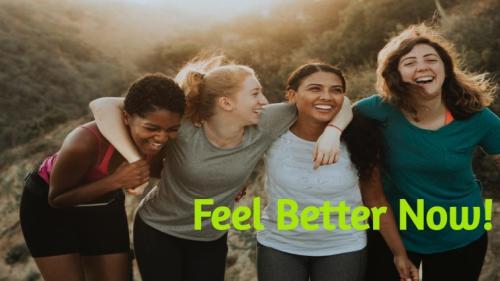 Feel Better NOW!For women who deal with chronic physical or mental illness.(meaning they are ill OR they have loved ones who are ill)Come join us for this experiential workshop where you will learn and practice six specific skills that will help you feel better regardless of what you are dealing with. This workshop is comprised of six segments. Each segment lasts 20 minutes and includes a brief period of instruction, a practice exercise where you fine-tune the skill, and a one-page review for use while further practicing the skill at home.Segment #1: Introduction and Becoming Conscious.  Segment #2: Using your mental focus to help you experience better health.  Segment #3: Using your language to help you experience better health.  Segment #4: Using your physiology to help you experience better health. Segment #5: Symptom Management.  Segment #6: Reducing the pains or symptoms that are optional.
Event Info
Presented By: Your Truth Connection LLC

Dates: February 7, 2019

Location: Draper Library

Address: 1136 East Pioneer, Draper, UT 84020

Time: 6:30 PM to 8:30 PM
partners