Celebrate the Bounty
Presented By:

Local First Utah

At:

Caffe Molise

September 26, 2019

7:00 PM

- 10:00 PM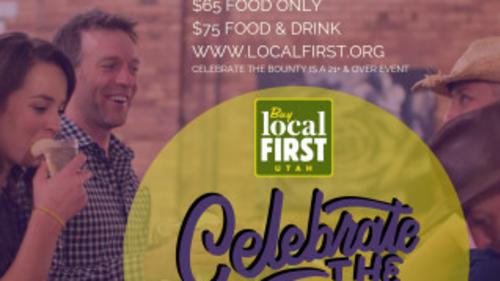 Celebrate the Bounty, Local First Utah's annual food-centric fundraiser, is a night like none other in Utah! We partner with some of Utah's finest, local to the core, independent restaurants and spirit makers, in order to throw the best party in town for one helluva a cause: the strength & vibrancy of Utah's economy and community.

This year, we're back at the ever-so-elegant Caffe Molise, in the Historic Eagle Building at 404 South West Temple, where we'll enjoy small bites, cocktails, a rousing silent auction, and great live music.

Participating restaurants and distilleries include: Dented Brick Distillery, Caffe Molise, Vida Tequila, SLC Eatery, Waterpocket Distillery, Park City Culinary Institute, Salt City Vodka, The Rest and Honest John Bitters to name just a few!
Event Info
Presented By: Local First Utah

Dates: September 26, 2019

Location: Caffe Molise

Address: 404 South West Temple, Salt Lake City, UT 84101

Time: 7:00 PM to 10:00 PM

Categories: Festivals & Special Events, Arts & Cultural Fundraisers, Food & Drink
Map & Location
404 South West Temple, Salt Lake City, UT 84101
partners