A night of barbershop singing from the BEST barbershop quartets in the world!
Thu, Jul 04
Presented By:

Barbershop Harmony Society

at:

LDS Conference Center

7:30 PM to 11:59 PM

Music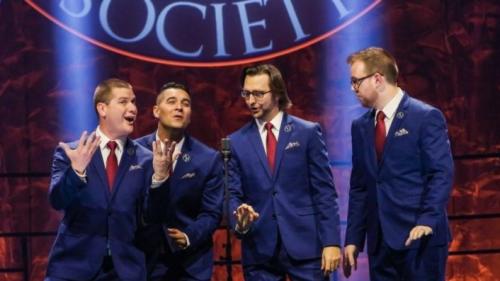 The AIC exists to promote barbershop harmony and music in general. In unifying the collective efforts of those that have won the Barbershop Harmony Society's (SPEBSQSA) International Quartet Championship, we aim to honor the past and build the future. The AIC produces a show every year at the BHS International Convention. We also produce/restore recordings of past champions. Money raised from both endeavors allow us to grow and Endowment used primarily for Youth Outreach and other educational activities.
Event Info
Presented By: Barbershop Harmony Society

Dates: July 4, 2019

Location: LDS Conference Center

Address: 60 West North Temple, Salt Lake City, UT 84150

Time: 7:30 PM to 11:59 PM

Categories: Music
Map & Location
60 West North Temple, Salt Lake City, UT 84150
partners