Plan Events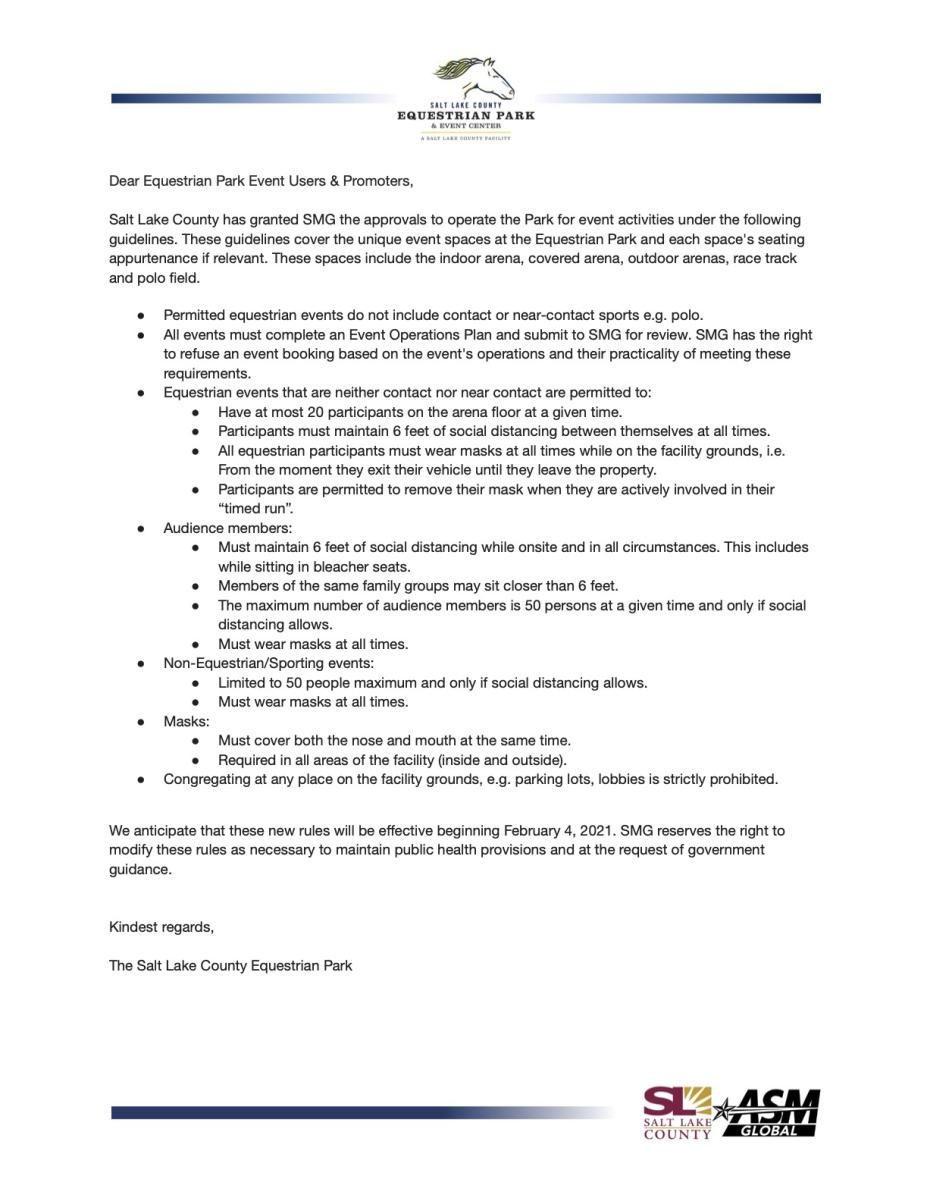 The Equestrian Park and Event Center hosts local, regional and national equestrian events and shows. The Park is also a great place for trade shows, specialty markets, concerts and even meetings. Our skilled staff will help you plan your next event.
120-acre setting offers plenty of room for your event
306 show stalls with room for additional temporary stalls
81,000 square foot indoor event center featuring 45,000 square foot dirt arena floor
5 outdoor arenas – one covered – add space for rodeos, event warm-ups
Laurel Brown Racetrack can seat up to 2,000 spectators
The Salt Lake County Equestrian Park looks forward to hosting your events. The following information will help answer any questions you may have as you plan your event.
Facilities at the Equestrian Center
Here you'll find a list of our main event amenities at the Park with photographs and additional details. If you have interest in bringing your event to the Salt Lake County Equestrian Park & Event Center, please call us at (385) 468-1600 and ask for the Booking Coordinator.
Regulations, Requirements & Guidelines
Here you will find all the General Rules & Regulations that need to be followed for your event along with specific Fire Safety Rules & Regulations. Other requirements and guidelines available for your information include the Insurance Requirement and Recommended Security Guidelines.