Nestled comfortably between Bryce Canyon and Zion National Parks, Cedar City is a true gateway to adventure. Fast track flow trails and stunning views for every type of adventurer, and more are just waiting to be discovered in our backyard. And beneath the stars, the Tony-Award-Winning Utah Shakespeare Festival waits to enchant all who join them.
At every bend there's something new that's guaranteed to spark your sense of wonder.
Bike-It List | Mountain Biking for all Levels
With trailside scenery like this, it's impossible to keep your must-do trail list under a mile long. Cedar City is home to multiple trail systems that range from downhill fast tracks to scenic loops, technical tracks with slick rock and drops, to an entire chairlift access park at Brian Head Resort.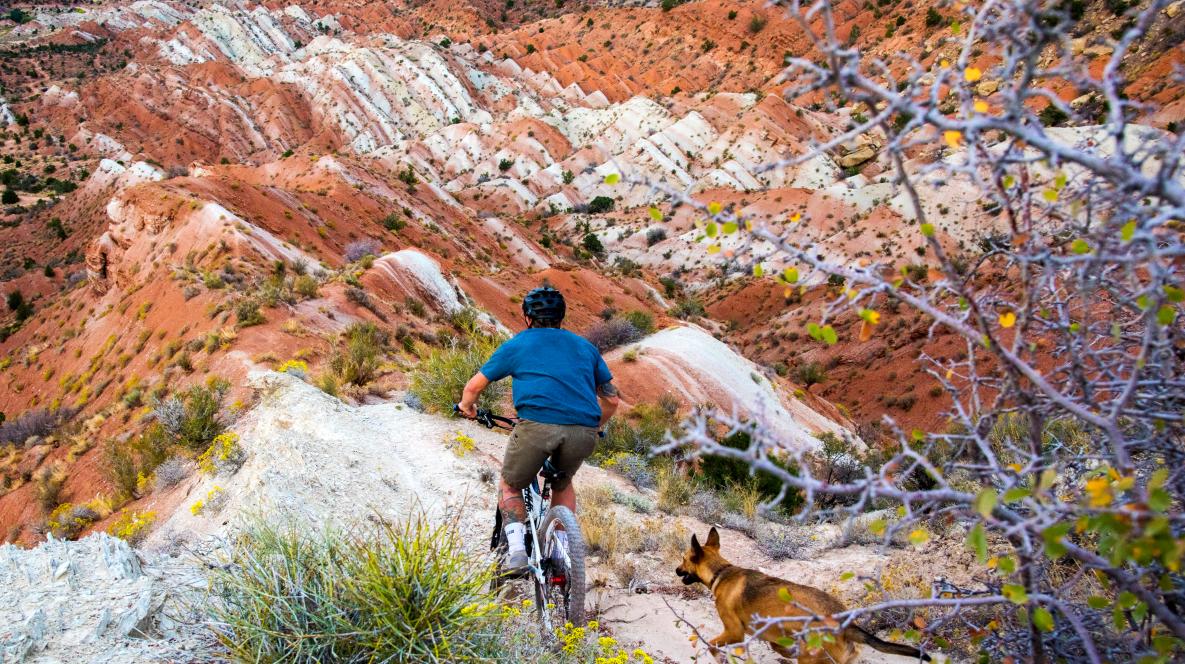 Razorback Trail in Thunderbird Gardens
Take the family and spend the afternoon on the Lichen It trail for a ride that's ideal for every skill level. Enjoy the scenery of Cedar Canyon with a leisurely ride along the paved Coal Creek Trail. Or put your skills to the test on one of the downhill single-track trails at Brian Head Resort. For beginner riders, Brian Head Resort even offers guided mountain biking tours and lessons to ensure a good time for everyone in your group
The Play's the Thing | Utah Shakespeare Festival
Celebrating their 60th anniversary, the Utah Shakespeare Festival is sure to amaze with the dazzling performances in their line-up! Dedicated to the festival founder, Fred C. Adams, the 2021 season is sure to be a wonderful experience.
As you stroll the tree-lined courtyards of the Beverley Center for the Arts, lively music and pleasant company beckons like the Pied Piper. Among the beautifully maintained gardens you'll find familiar faces from Shakespeare's works like the charming Juliet and impassioned King Henry V.
Settle in for the free Green Show, a lighthearted celebration to prepare you for the evening's play. The plays that will be performed this year are, Pericles, Richard III, The Comedy of Errors, The Pirates of Penzance, Ragtime, Cymbeline, The Comedy of Terrors, Intimate Apparel, and Words Cubed.
Additional festival information and guidelines for the 2021 season can be found here.
A Change in Elevation | Hiking Trails with Stunning Views
There's nothing like clean, crisp mountain air to beat the summer heat. At 10,000 feet, these hiking trails offer a reprieve from the hot desert temperatures alongside stunning views. Hiking in Cedar City is a great way to explore the area and experience the beautiful scenery. You can find everything from waterfalls and ancient forests to narrow canyons and majestic overlooks.
For views of Zion National Park as you mingle among a grove of ancient Bristlecone Pines, take the easy 1-mile Bristlecone Pine Trail along Highway 14. This trail is great for families and is even pet-friendly!
Winding along the rim of the natural red rock amphitheater of Cedar Breaks National Monument, the Ramparts/Spectra Point Trail is a moderate 4-mile trail that packs incredible views into every step. This high-country trail winds along the plateau rim and passes a stand of ancient Bristlecone Pines along the way. (Plan a July visit to catch their annual wildflower festival!)
Spilling from an underground lava tube below Navajo Lake there's a beautiful surprise waiting at the end of the Cascade Falls Trail. This moderate 1-mile trail offers spectacular views of Zion National Park and the Markagunt Plateau before ending at a cascading waterfall.
An Evening Out | Stargazing
Due to the lack of light pollution, we are fortunate here in Southern Utah to have incredible views of the skies above. Stargazing in Cedar City is very easy to check off on your getaway adventure list. An International Dark Sky Park since 2017, Cedar Breaks National Monument is the must-visit destination for stargazing in our backyard. Many nighttime visitors to Cedar Breaks get to see more stars than they've ever seen in their lives, even when the moon is out!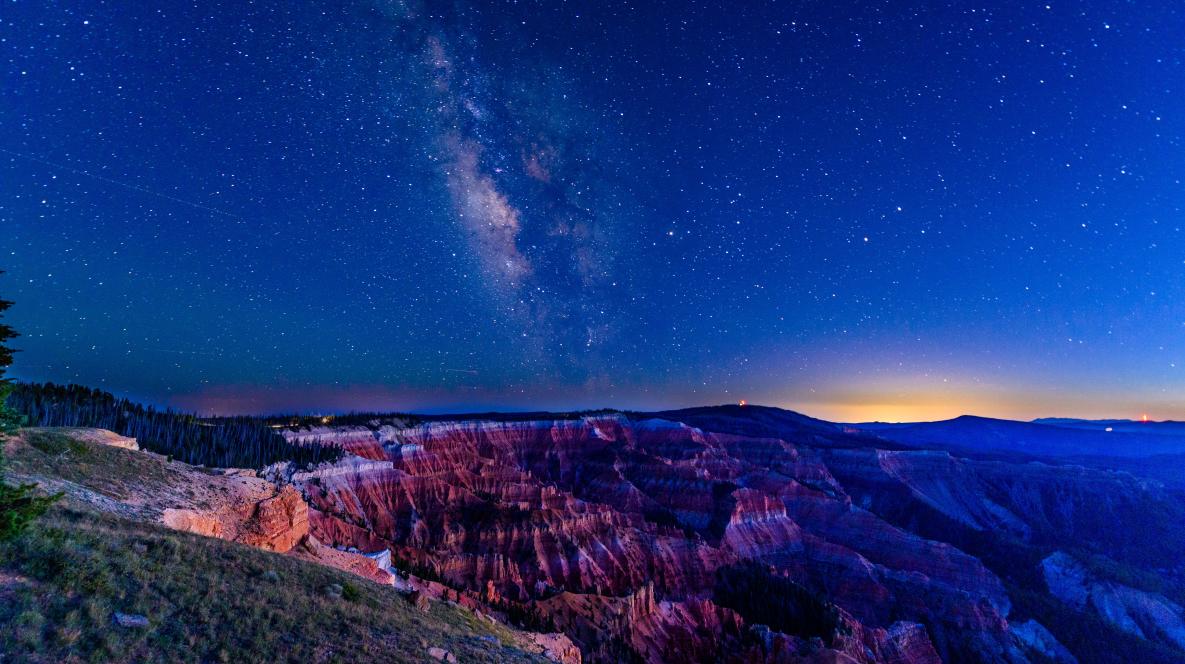 Even without spending the evening stargazing in Cedar Breaks, areas near Brian Head Resort, throughout Dixie National Forest, and in the valley near Parowan Gap remain some of the darkest places in the world to view the night sky. Each place offering a different experience. Prepared with your favorite stargazing apps and information about the constellations to look out for, where to look, and what to expect this is the perfect way to end your stay in Cedar City.
Plan your visit with itineraries, must-see places, dining, and more at visitcedarcity.com.