Whole Foods and Sunflower Market
Lots of good things are happening in Salt Lake's food scene.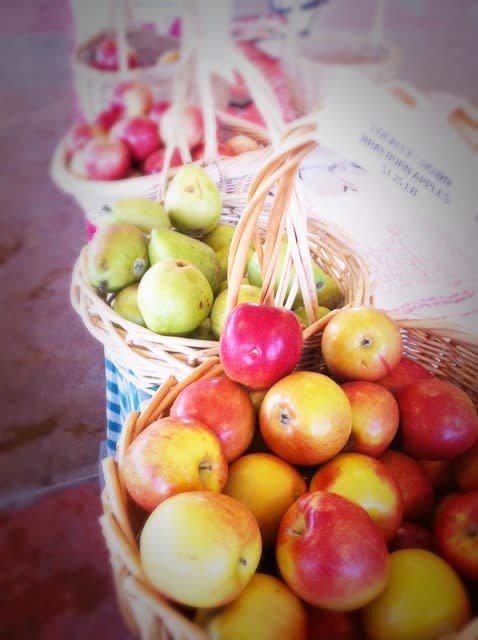 I'm particularly stoked about two new markets:
Whole Foods
opens at
Trolley Square
on March 14th and
Sunflower Market
is opens a few blocks away the following day. Two of my favorite places to go for groceries.  If you're like me, you enjoy perusing fine groceries like some do clothes or jewelry. I could spend countless time gazing over the shelves of spices, or bulk grains. Slightly weird, maybe, but I love food and especially love the creativity behind packaging and unusual products.
Whole Foods' new location will be on 700 East and 500 South inside Trolley Square mall. From the looks of the exterior, it will be huge, with rows and rows of fresh produce and healthy options. What I love about Whole Foods is the variety of offerings. I know I can find difficult-to-find ingredients. Plus, I love the fresh foods area, where you can create you own salad, or choose from a variety of fresh soups. I hear they are even having a official cookie for this location, Ruby Snap's Janet shortbread cookie. Ruby Snap is a local bakery that created this cookie especially for this new location of Whole Foods.
Sunflower Market is also a favorite shopping location of mine. They are opening their new location on 700 East and 200 South. Sunflower Market's affordable produce is hard to resist. Every Wednesday they have double deals and shoppers can use the discounts from the week before as well as the current week. You can view the deals online or pick up a paper in store. I get most of my produce here and am excited to have a location a bit closer to home.
In other news, there is a new indoor
Winter Farmers Market
on State Street selling fresh produce, grass fed beef, and other local products.
Read more from Becky Rosenthal at
www.thevintagemixer.com
.