Ah, the après appetite—that unmistakeable rumbling in your gut that lets you know you need to replace the countless calories burned during a long day on the slopes, like, immediately. And there are few more satisfying ways to do it than sinking your teeth into a juicy, hearty hamburger. Here are some of the best burger spots in the Salt Lake valley—many are easily accessed from the four Ski City resorts. And most of them won't mind a bit if you show up still wearing your waterproof pants. 
THE COTTON BOTTOM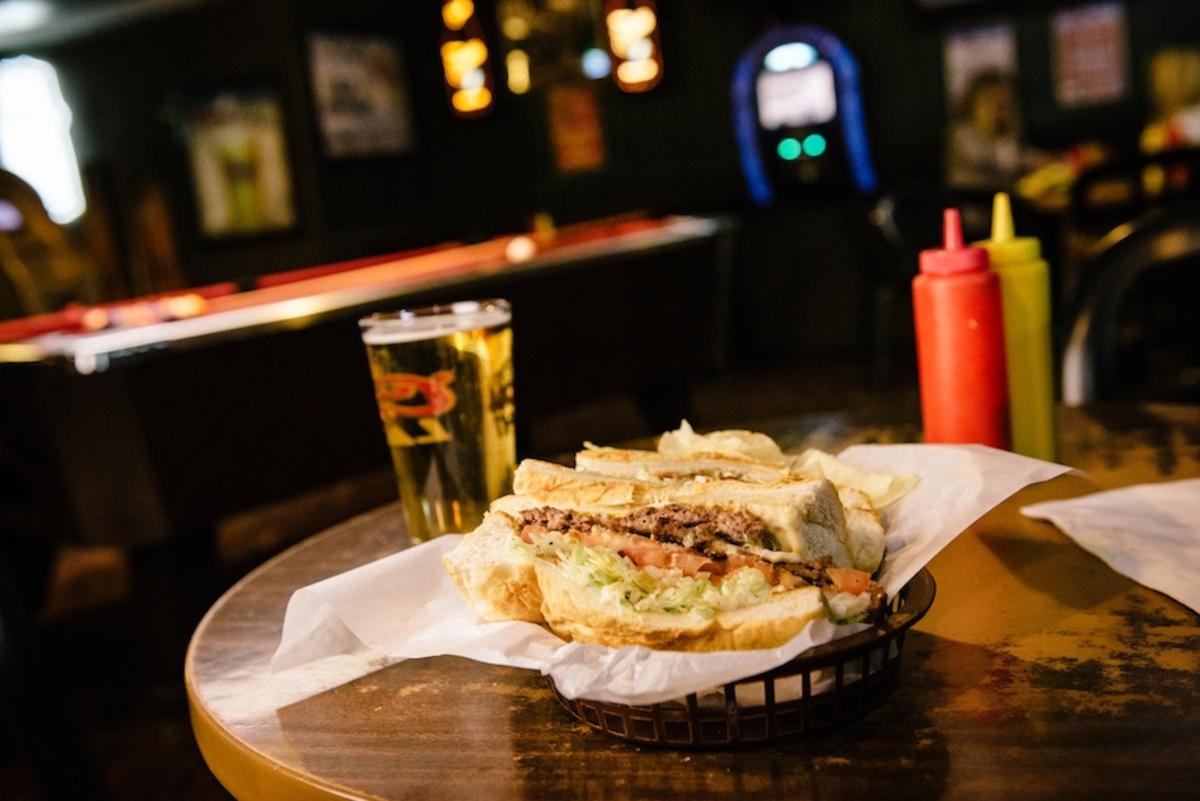 Minutes away from both Cottonwood canyons, the Cotton Bottom is a small, dimly lit, 21-and-up dive bar with garlic burgers renowned among the local ski-bum population. The staff all but assumes you'll be ordering one, served on flaky French bread and brimming with enough garlic to incapacitate a vampire or ruin a first date. Get 'em while you can, though—this year, the city of Holladay purchased the property on which Cotton Bottom sits, and while the city has a lease in place with the bar owners for the next few years, the land may soon be used for a fire station or public park (both of which are important civic services—but so is providing hungry people with garlic burgers and cold beer).
TRADITION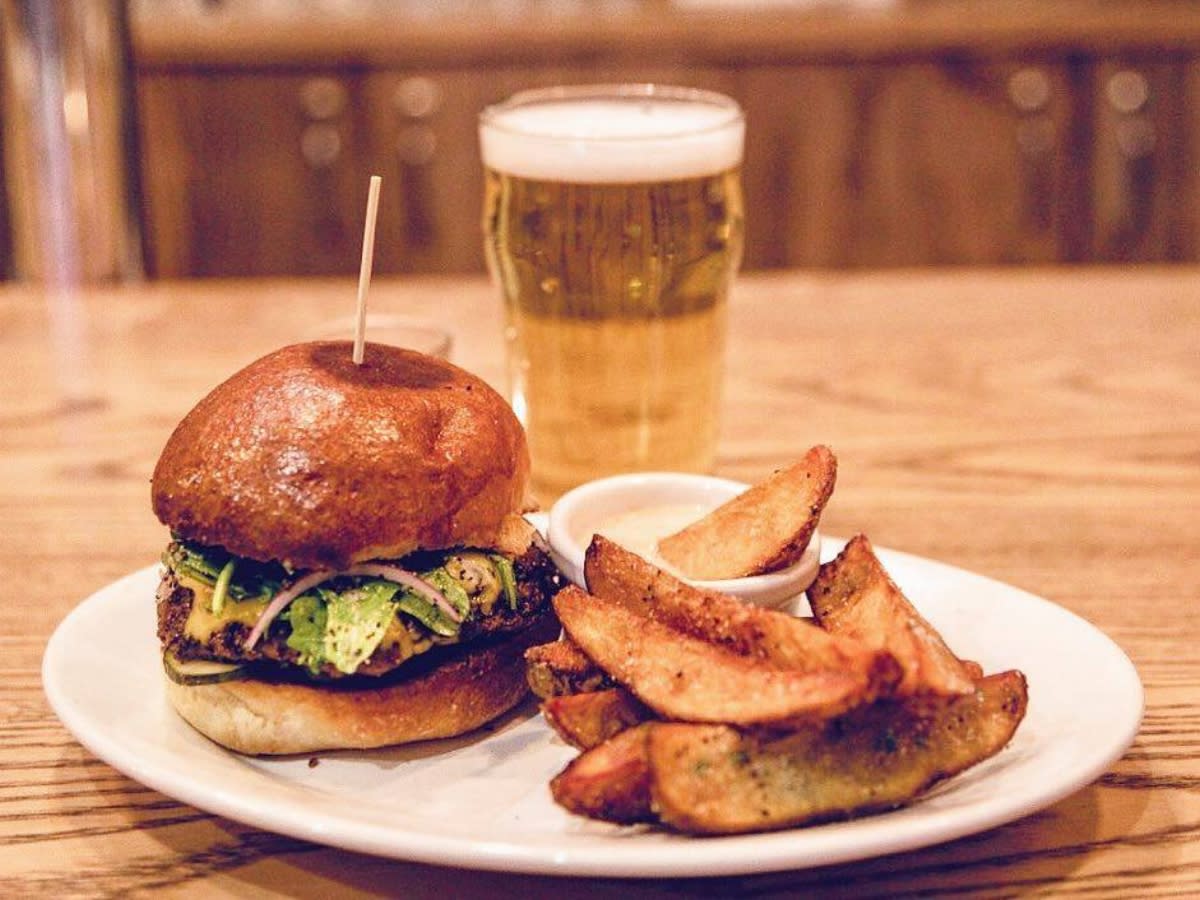 After hitting the slopes all day, come warm up with comfort food classics made-from-scratch at this on trend restaurant right next to Liberty Park. Tradition may be known for their signature cocktails and house-made pie, but you don't want to miss out on perhaps the best burger around—a house-made bun topped with a Niman Ranch patty, American cheese, arugula, red onion, truffle aioli and house pickles. It's classic, delicious, and pairs perfectly with steak cut fries, fry sauce, and an imperial pint of beer on tap. And just in case your ski partner isn't a fan of people eating tasty animals, Tradition has plenty of vegetarian options including seasonal gnocchi, fried green tomatoes, and a hearty seasonal breakfast hash.
THE COPPER ONION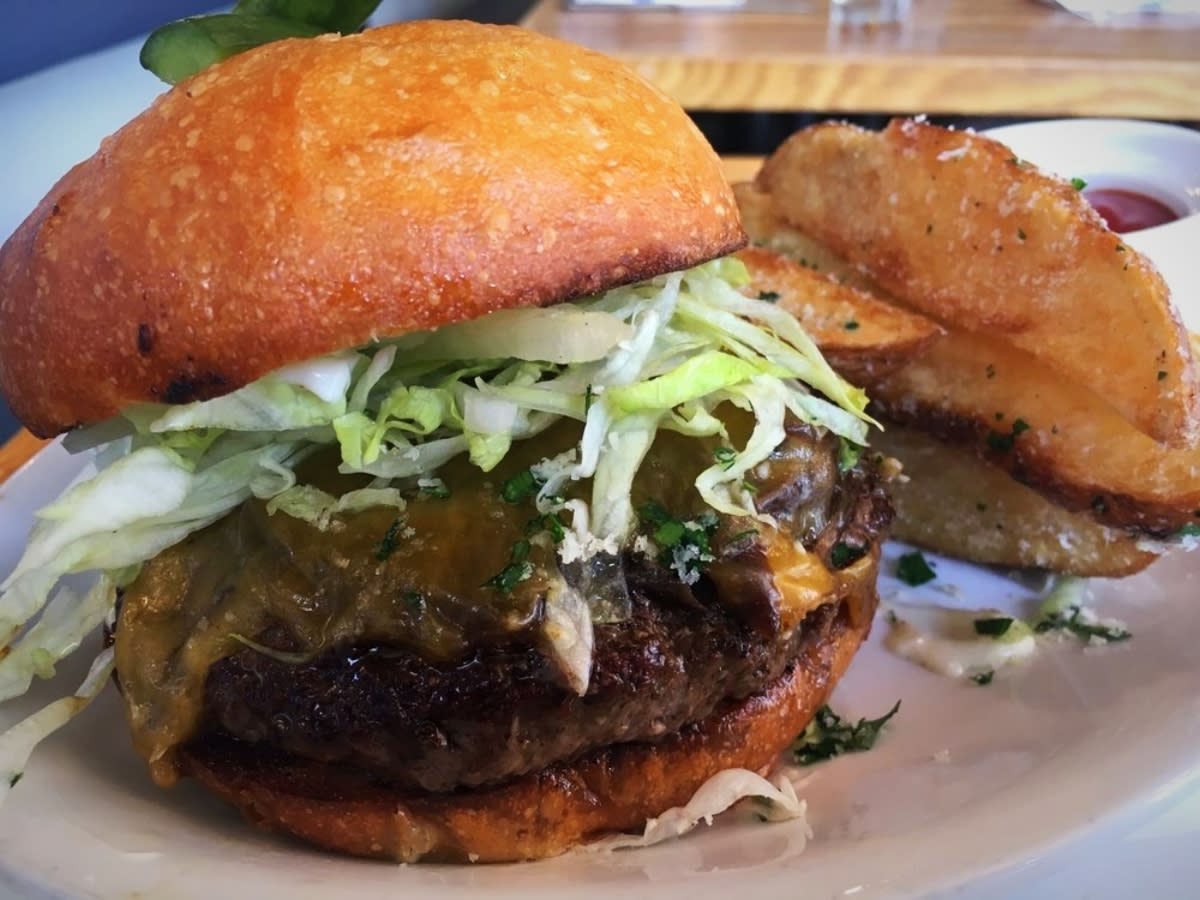 Despite the upscale ambiance and frequently rotating menus, The Copper Onion in downtown Salt Lake still maintains a laid-back atmosphere that's more "friends' night out" than "tenth-anniversary dinner." The drink list features both classic and designer cocktails as well as a curated collection of microbrews, and there are plenty of intriguing cuisine options to satisfy any epicures in your group who'd prefer something more adventurous than a burger. Although they might be a tiny bit jealous when they see you dive into what many locals consider the best burger in the city—naturally raised beef that's perfectly crisp on the outside and incredibly juicy within, topped with caramelized onions and aioli on a house-baked bun.
PORCUPINE PUB & GRILL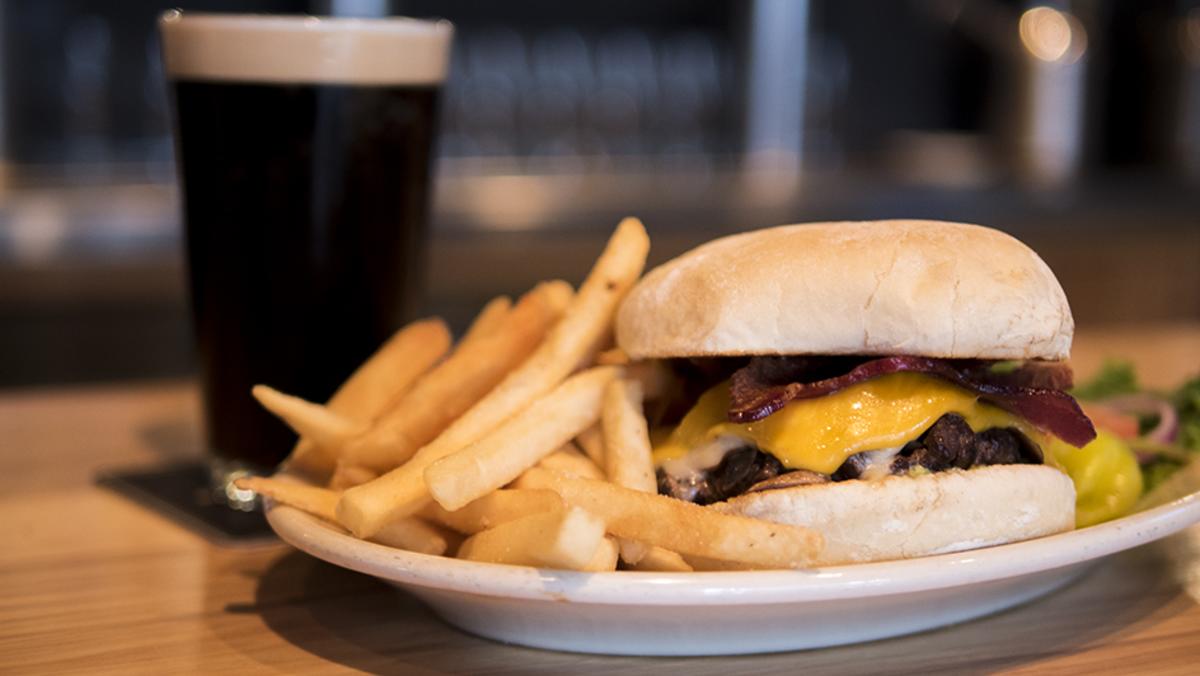 Located near the intersection of the roads that access both Cottonwood Canyons, Porcupine Pub might have the most prime location of any après spot in the city. Walk through the door on the afternoon of a powder day and you'll be greeted by a chorus of Gore-Tex swishing and glasses clinking in celebration of Utah's legendary snow. Porcupine's burger is fantastic, topped with bacon-sautéed mushrooms and herbed aioli, but it'd be a crime not to mention their superbly loaded nachos as well. And with 24 different beers available on tap (most of them Utah microbrews) this is a great spot to sample some local suds with your meal.
CROWN BURGER
If your ravenous hunger scoffs at the idea of one measly type of meat on your burger—as well as the prospect of waiting more than a few minutes for your food—local fast-food chain Crown Burger's signature sandwich is piled high with freshly sliced pastrami.
The quasi-medieval theme—complete with tapestries and iron chandeliers—is fun for kids, and there are plenty of menu options available for any picky eaters in tow. With six locations spread across the Salt Lake valley, there's sure to be one near-ish wherever you're staying. 
FROM SCRATCH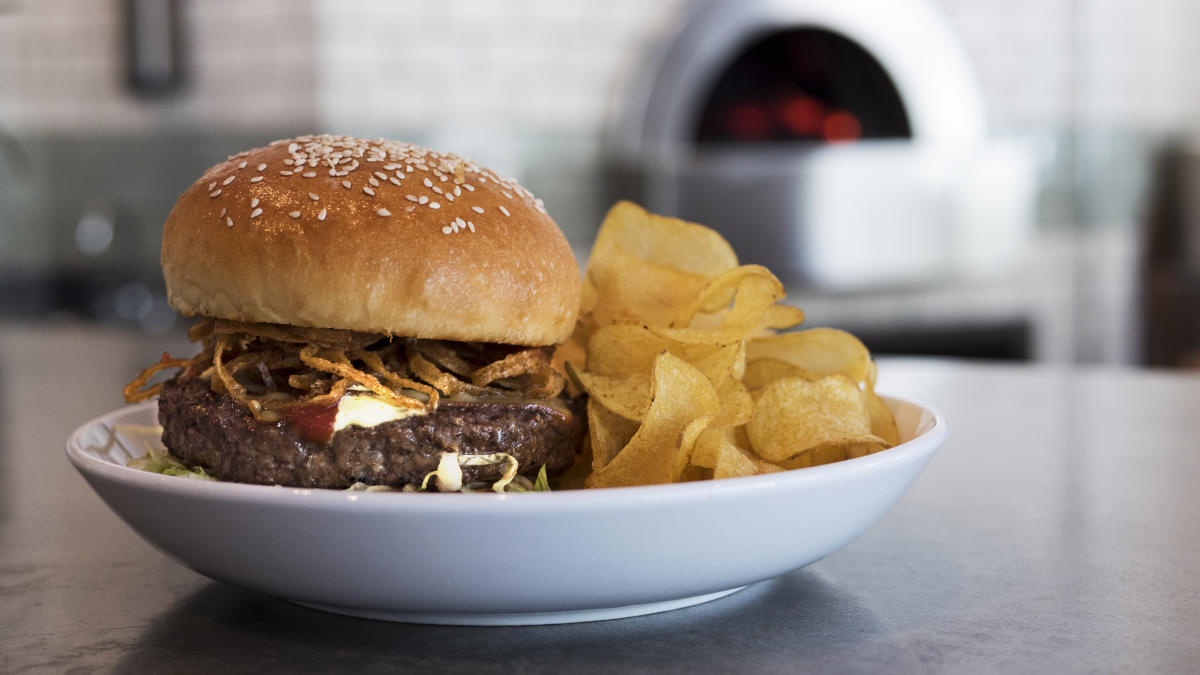 Located in the heart of downtown Salt Lake, From Scratch takes its moniker seriously—a wooden Austrian flour mill stashed behind a large barn door grinds wheat into the freshest flour imaginable, and all the pasta, bread, and even condiments like ketchup, mayo, and mustard are made in-house. The Scratch Burger takes full advantage of all of the above, served on a house-baked brioche bun and topped with smoked cheddar and shoestring onions—once you taste it, you'll understand why it was dubbed Best Local Burger of 2014 by Utah's Best of State awards committee.
SILVER FORK LODGE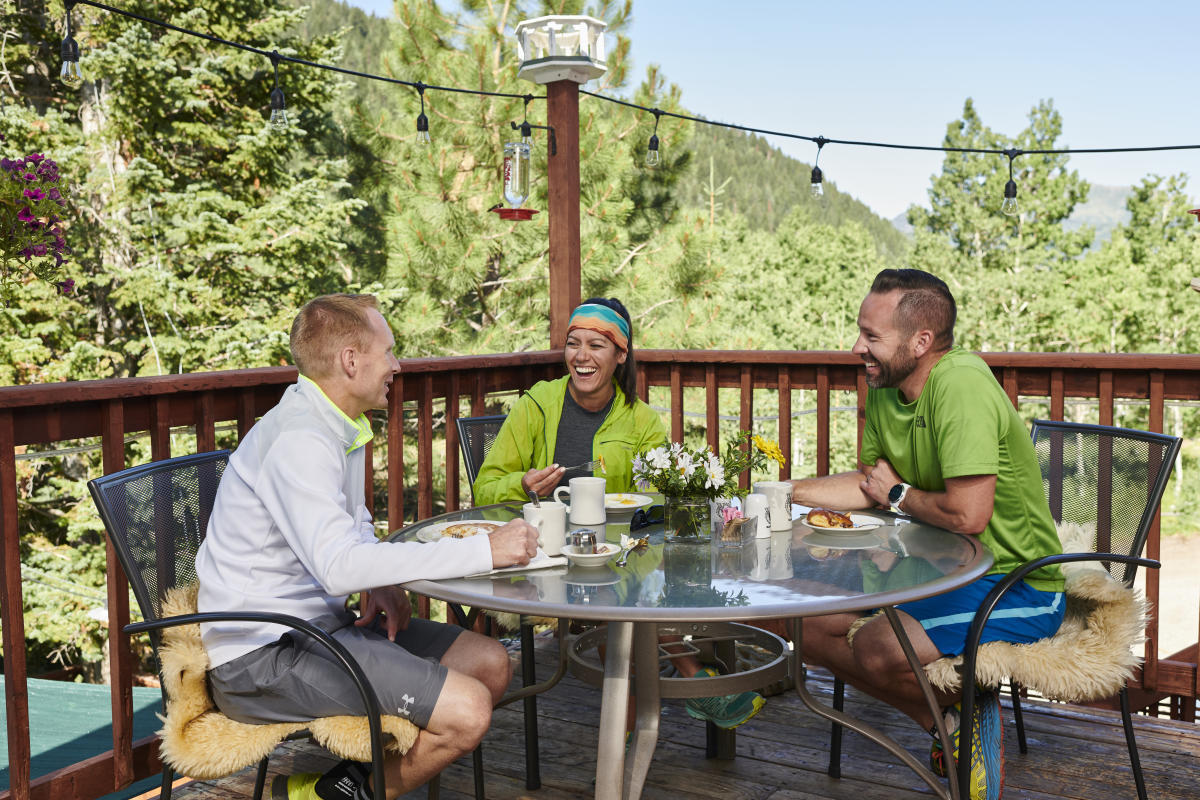 If you're in Big Cottonwood Canyon and prefer to experience your après festivities in the fresh alpine air, it's tough to beat the scenery and atmosphere surrounding Silver Fork Lodge. The log-cabin-style building has no shortage of rustic mountain charm, and you'll often see skilled woodworkers sculpting chainsaw art in the parking lot. On clear days, a plethora of propane heaters on the back patio keep patrons comfortable as they take in photo-worthy views of Wasatch National Forest. As for the burger, it's a hearty, no-frills homestyle recipe that goes from "very good" to "outstanding" with the addition of Silver Fork's thick-cut bacon and bleu cheese crumbles.
LUCKY 13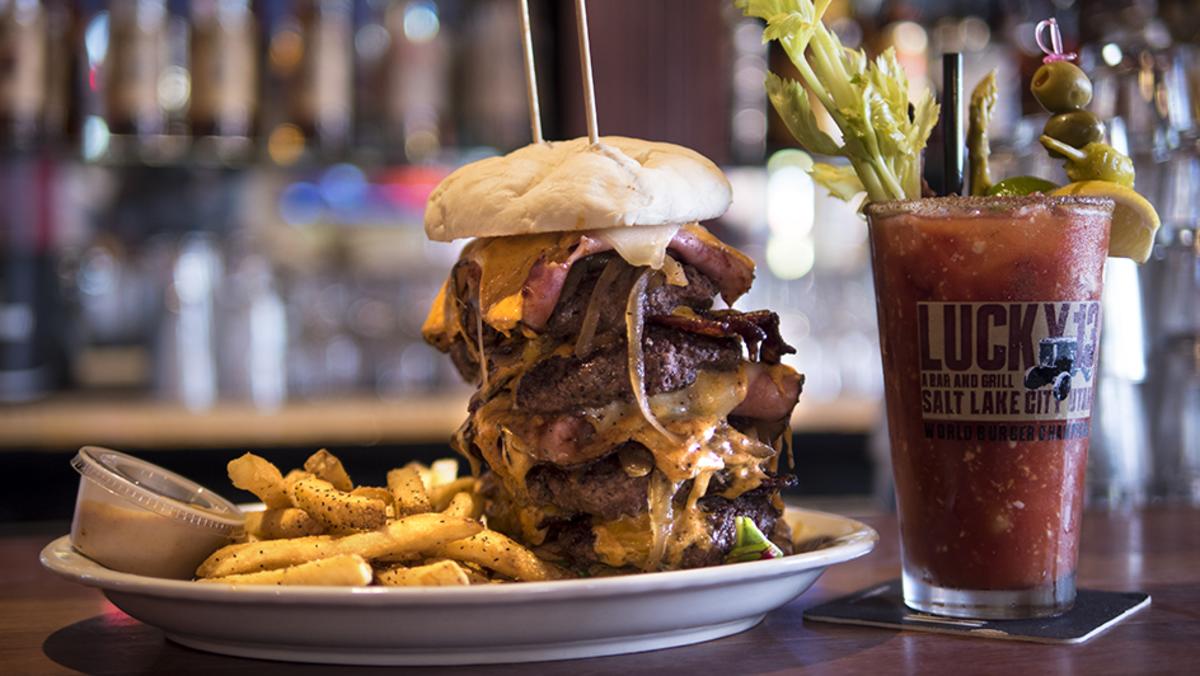 Another 21-and-up spot, Lucky 13 built its reputation on cheap beer and gloriously greasy gourmet burgers served on fresh-baked buns. None of them are small—the standard size is nearly a half-pound—but if you're feeling truly voracious, step up to the Big Benny: a cardiological monstrosity featuring FOUR 7-ounce patties, house-smoked bacon, ham, caramelized onions, and two types of cheese.
Or you could choose one of over a dozen slightly less-gluttonous options and save some room for the $5 steins of draft beer.
RYE DINER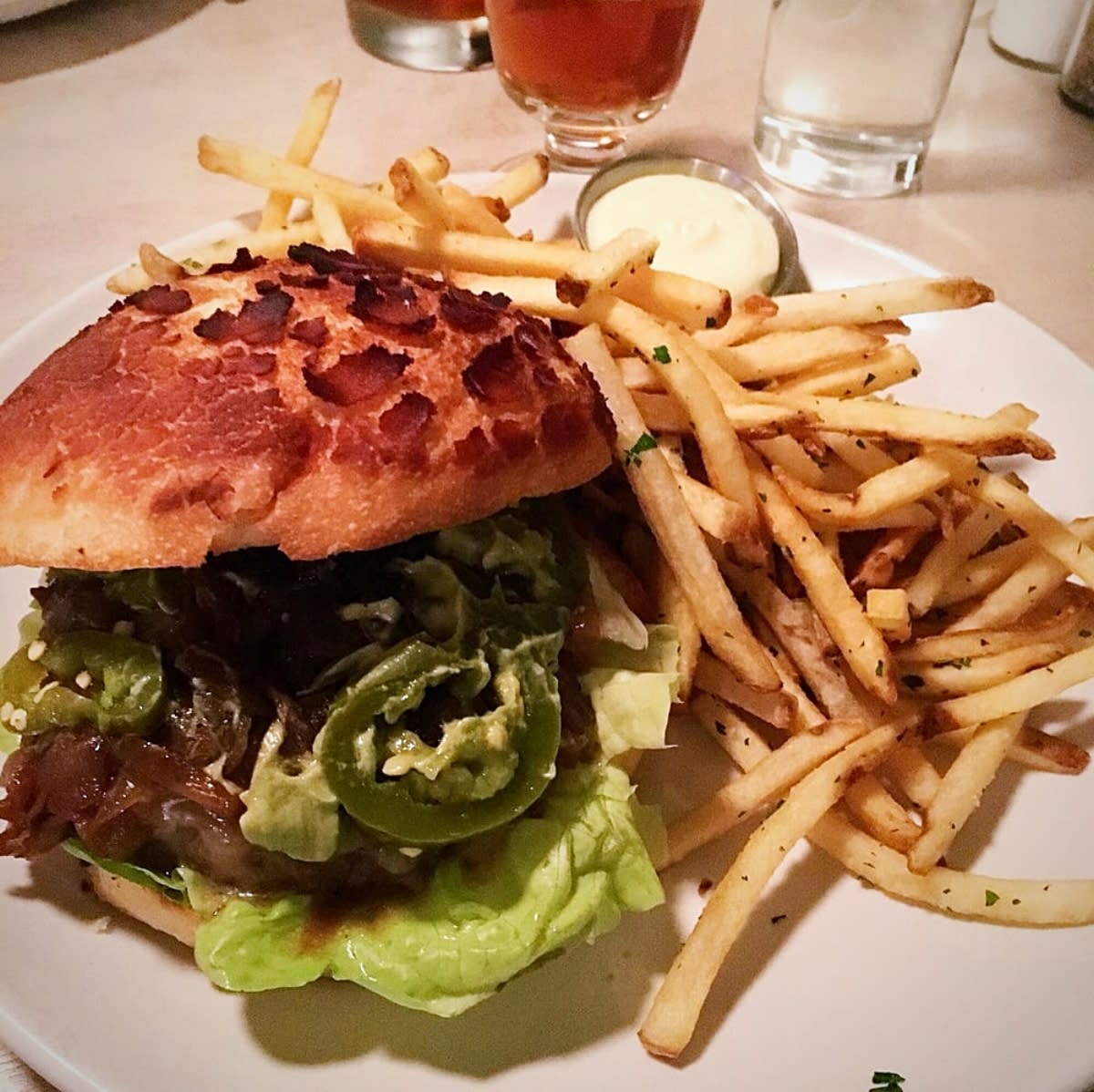 Adjacent to Urban Lounge, one of downtown Salt Lake's premier live music venues, Rye makes a great first stop before checking out a show or the downtown nightlife, and stays open until 2am on weekends in case you need some after-hours grub once the nearby bars close down for the evening. If you're looking to spice up both your night and your taste buds, stop in for the fiery, flavorful Rye Burger loaded with roasted jalapeños, avocado creme, and Swiss cheese, and enjoy the TVs streaming live video of whatever band is playing next door.
IN-N-OUT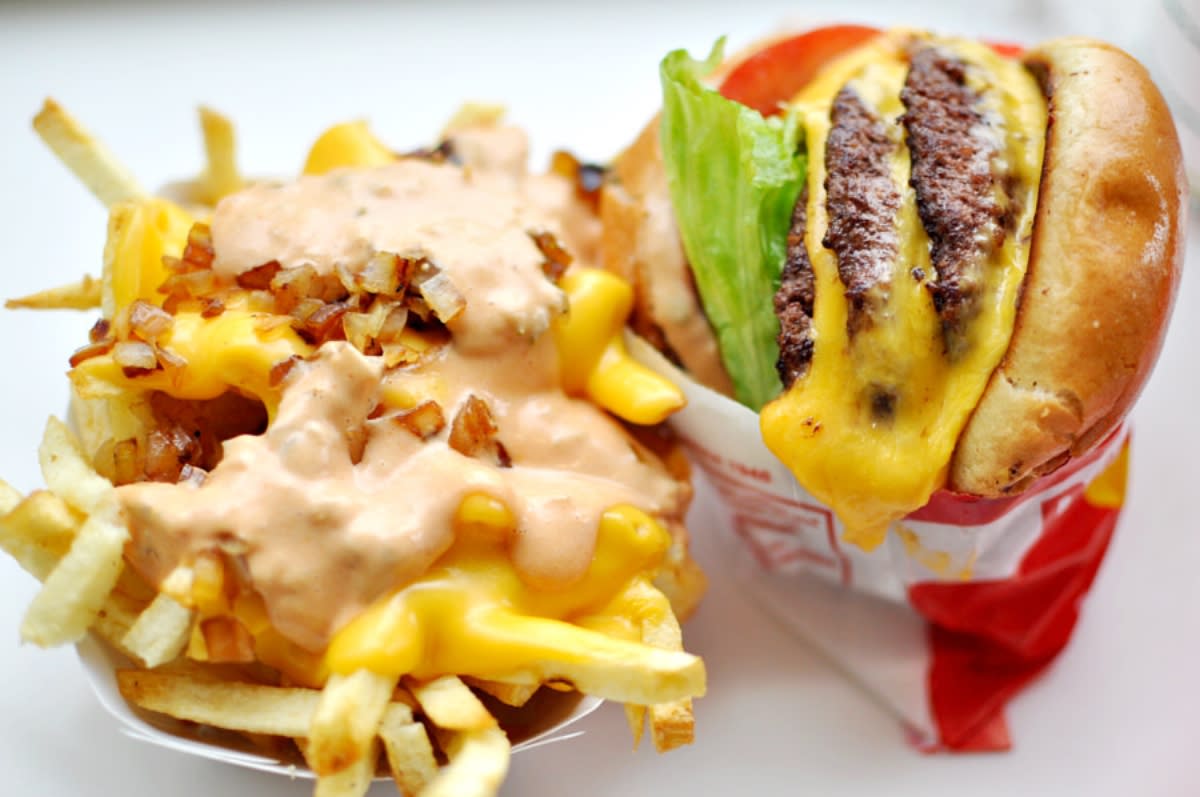 The only semi-national chain to make the list, those from the West Coast may already know about In-N-Out's reputation for fresh ingredients, friendly service, and squeaky-clean restaurants. For everyone else, your visit to Ski City is the ideal time to experience the quality and simplicity that made In-N-Out a cult favorite—especially after spending all day on the mountain working up an appetite. This is about as unprocessed as fast food gets—there's no freezer or microwave anywhere in the building, and even the potatoes for fries are cut in-house. Be sure to order your burger Animal Style (with grilled onions and extra sauce, one of several "secret" menu items).