While Ski City is well known as the home of the Best Snow on Earth, we're also known to have a strong film and cultural arts scene. Few people know that the majority of Sundance screenings occur in Salt Lake, and to add to that, film crews swarm the Wasatch Mountains all winter to capture pro skier and boarders doing their thing, so Salt Lake is steeped in cinema graphic buzz. So, it's no surprise that a contingent of outdoor-loving film makers are hosting the 3rd Annual Wasatch Film Festival here in Ski City from Monday, June 19th to Saturday, June 24th.
The Wasatch Mountain Film Festival is a documentary film series that celebrates the amazing mountain playground that we call home. This series of film makers features Amy David, Apa Sherpa, Julian Carr, Caroline Gleich, Jim Harris, Andrew McLean, and more—all familiar local faces, and big names in the outdoor realm.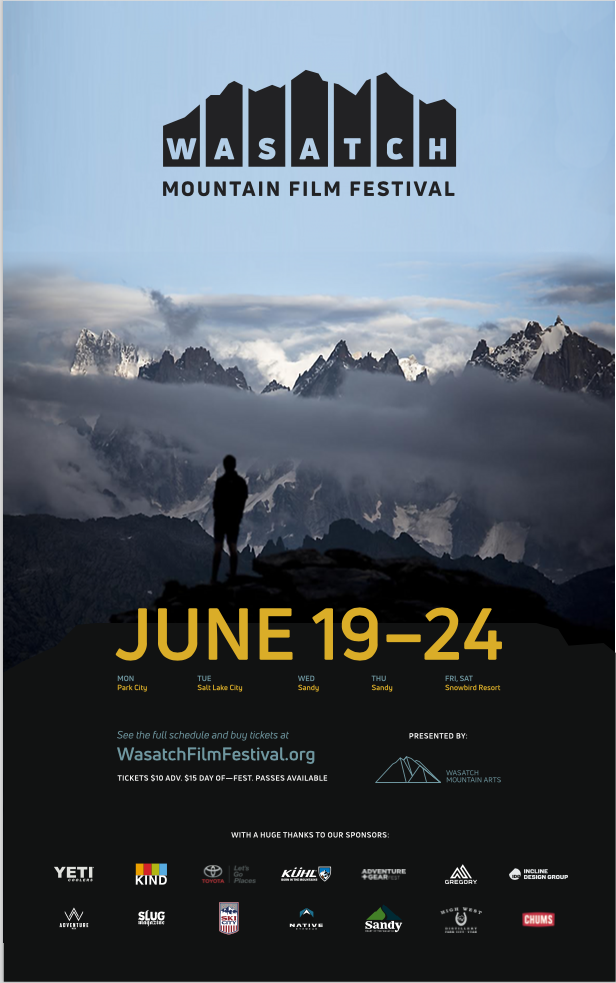 Films run the gamut from ski, to climb, to lifestyle—all depicting the Wasatch culture. Event venues are spread across Ski City from Snowbird to downtown Salt Lake, to Sandy, and the Festival will be celebrated throughout the City over 6 days. Don't miss your chance to see some great films, celebrate the mountain culture, and party with friends.
See more info about the Wasatch Film Festival here.
And see details on Festival ticket info here.