Vintage Conference Ads
For those ladies in need of an Easter waist, want no more.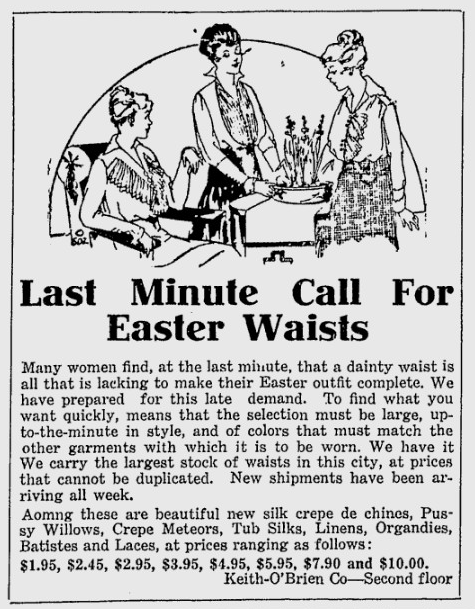 Remember that time your grandma said, "25 cents sure isn't worth what it used to be."? She was right. Nowadays a slightly mussed brassiere would cost at least $10.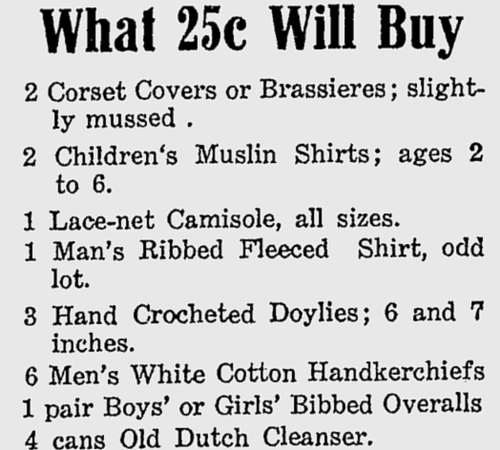 Coloring eggs for just one family can be a chore. These ladies are troopers to color 5000 eggs for Easter Egg Hunt in Murray. We're not sure who to feel sorry for, the ladies who dyed all these eggs or the kids who got actual eggs for Easter instead of chocolate.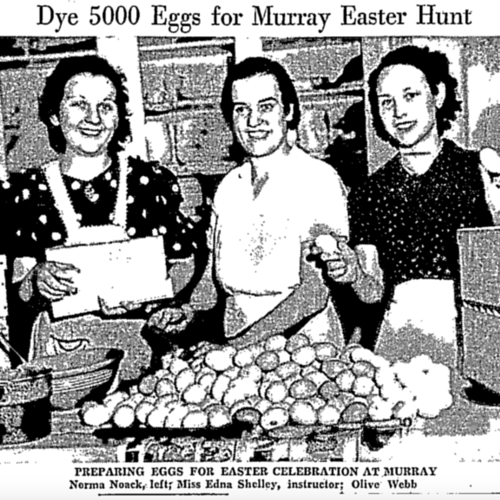 We're pretty sure these shoes are back in style. But the price has gone up a bit...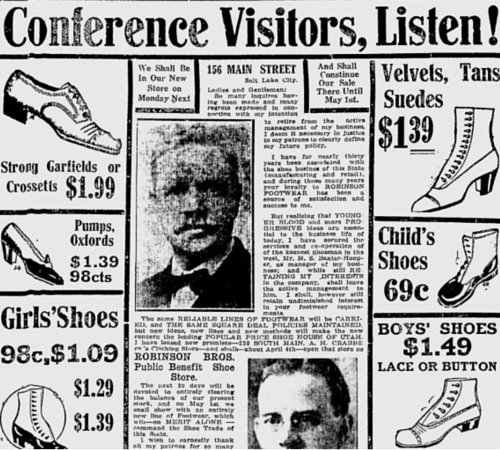 Just in case anyone is in need of pure, wholesome drugs.