UMFA Opens Great Salt Lake Exhibits Jan. 24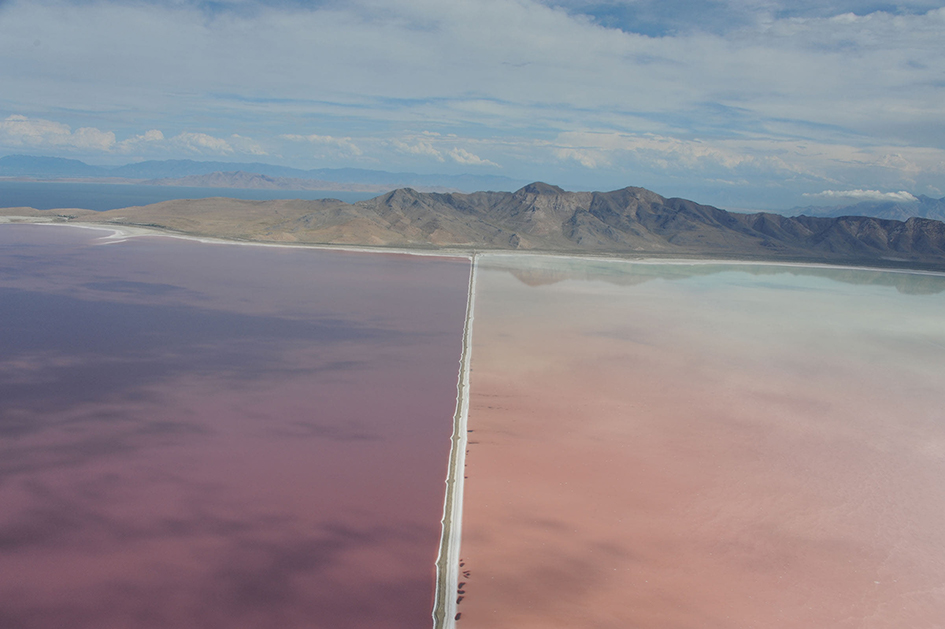 The Winter/Spring season this year at the Utah Museum of Fine Arts highlight's Salt Lake City's namesake natural feature, the Great Salt Lake. Three exhibits, one currently on display and two opening January 24, feature the Great Salt Lake as a source of artistic inspiration and intellectual inquiry.

British artist and Sundance alumnus Tacita Dean will be at the UMFA at 5 p.m. Friday, January 24, to discuss her new film, JG, which explores the nature of time and artistic inspiration through the lens of Robert Smithson's iconic Land art piece, Spiral Jetty (1970), and the J. G. Ballard science-fiction short story "The Voices of Time" (1960).



Shot in Utah's desert, the Great Salt Lake, and Hogle Zoo, the film intersperses salt-encrusted landscapes, machines, and animals with a host of abstract shapes and voids. In making the 35mm film, Dean employed her patented technique of "aperture gate masking," in which she uses stencil-like masks to alternately cover up and re-expose the film. JG will begin showing Friday, January 24 at 10:15 am with subsequent screenings on the hour until 4 p.m., or 7 p.m. on Wednesdays.
 
read more