With flurries of snow gracing the Rockies early this year, you've probably been daydreaming about snow sports while sitting through that budget meeting or typing up your annual report at work­–or you're a lucky ski bum and it's your time to shine. Whether you're a foot forward or sideways kind of person, we should all agree that nothing beats fresh Utah powder and the bragging rights that come along with being a Utahn (yes, we know about this word controversy). To get the season started, we've compiled the top winter events that will satisfy your snow sport passions and maybe even unite skiers and snowboarders (we'll give you a pass here, Alta).
Birding on Skis
2nd Friday of each month December - April
Location: Alta Ski Area, 10010 Little Cottonwood Canyon Rd, Alta
Imagine gliding down the runs at Alta Ski Area while spotting a Clark's nutcracker. If you've ever wanted to become a citizen scientist, or you just love birds, this is your chance for the most unique birding experience in the world. As a collaborative effort, Tracy Aviary, the Alta Environmental Center, and Friends of Alta have come together to help the gentle ecology of Utah and our feathered friends. To join in the collaboration, you must be at an intermediate or greater ski level and be at least 12 years of age.
Splitboard 101: Presented by Weston Backcountry
December 18, January 6
Location: REI, 3285 E 3300 S, Salt Lake City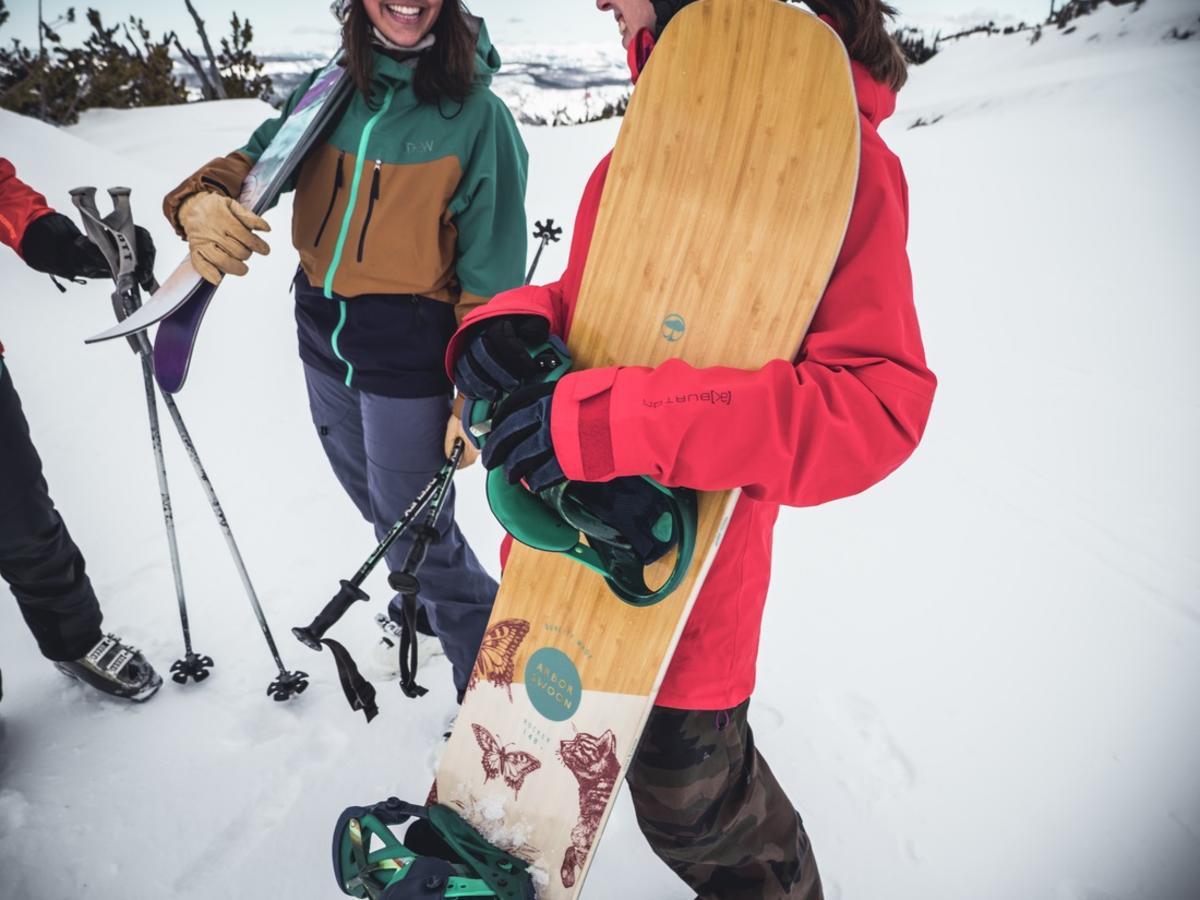 Maybe you've thought about owning a splitboard, or you just want to sound cool at parties. REI is hosting a free class all about splitboards, so you can feel confident when you veer into the backcountry and purchase the proper gear. Weston Backcountry will guide you through each step and answer any questions about your setup, safety planning, what to pack, how to use your new or hypothetical splitboard, and how to map out where you're headed on the mountain.
Glow Parade (children 12 and under)
December 30
Location: Solitude Mountain Resort, 12000 Big Cottonwood Canyon Rd, Solitude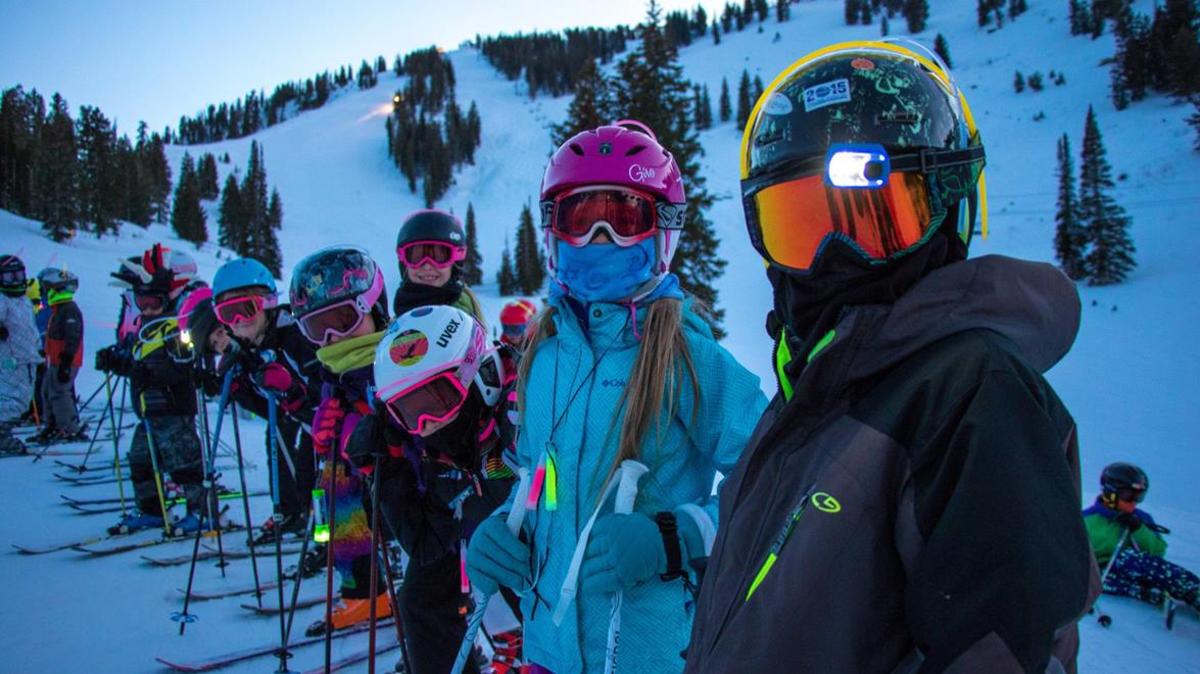 At the Glow Parade you can watch your little ones light up Main Street run while skiing and snowboarding. The zigging lights from glow sticks swooshing down the mountain will captivate you and the little ones in your life. Plus, we hear if you arrive about fifteen minutes early (right before sunset) your family can cozy up with complementary hot chocolate and snacks at the Last Chance Lodge.
POW (Protect Our Winters) Day
January 13
Location: Alta Ski Area, 10010 Little Cottonwood Canyon Rd, Alta
Celebrate the historically snowiest day of the year by carpooling and taking public transit; the resort parking lots might finally resemble their past lives. As a reward for improving our Utah air quality and mountain congestion, you can grab free swag (while supplies last) and enter giveaways at Alta Ski Area. Also, carpoolers will have preferred parking at most resorts in Big and Little Cottonwood Canyons, and there may be additional giveaways.
IFSA Junior Regionals
January 25, 26
Location: Snowbird Ski and Summer Resort, Highway 210 Little Cottonwood Canyon, Snowbird
The International Freeskiers & Snowboarders Association's Junior Regionals won't disappoint, because Snowbird's exhilarating cliffs and bends will truly challenge these young athletes. The competition will boast young, talented skiers and snowboarders who must overcome the difficult terrain, and we're predicting there will be a couple future Olympians to keep an eye on. Then, you can (humbly) say you recognize them at the 2028 Winter Olympics.  
Snowbird Pairing Series 2020
January 25, February 8, February 22, February 29, March 14, March 21
Location: Snowbird Ski and Summer Resort, Highway 210 Little Cottonwood Canyon, Snowbird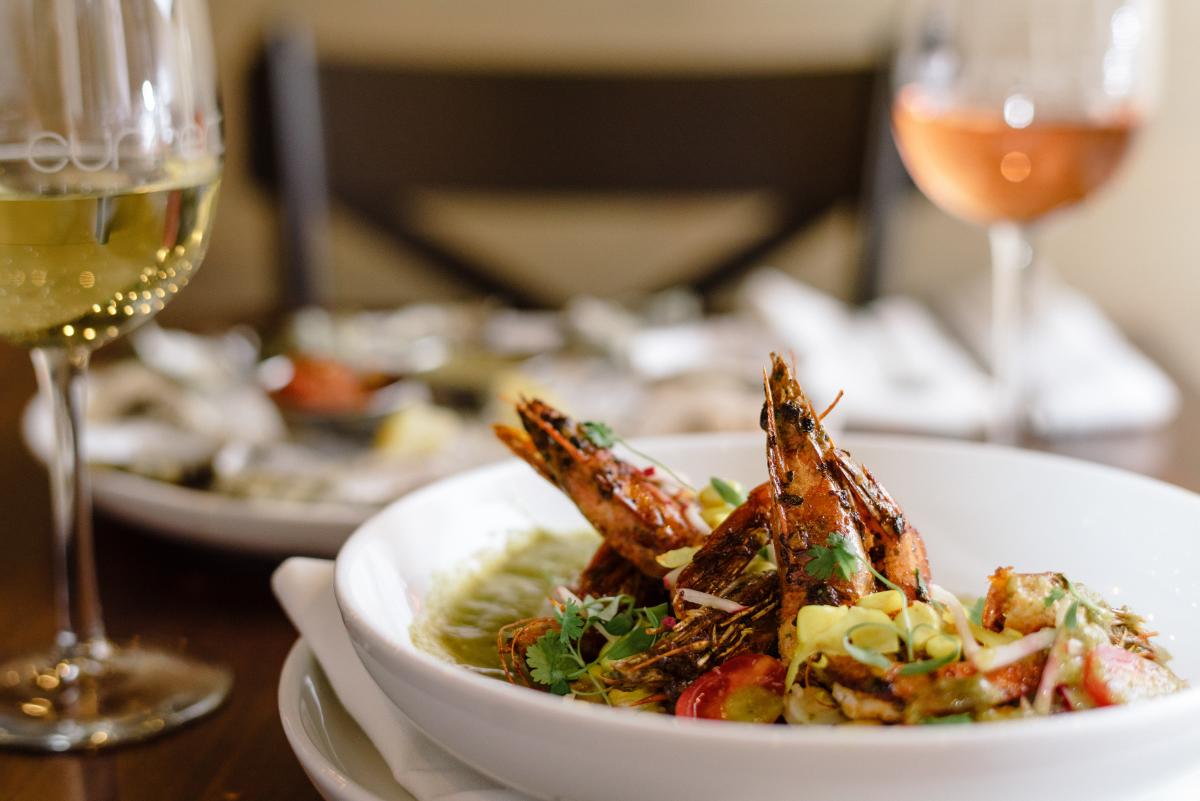 For a slower change of pace, Snowbird is hosting a dinner and wine pairing to enjoy after a long day of skiing. During this tranquil experience, you can nibble on a four-course meal, sip on specialty wine, and learn about the complexities and tasting notes of each wine pairing. The menu and industry specialist will rotate for each date, giving you something new to savor at every event.
Alta Community Enrichment Gear Swap
December 7
Location: Our Lady of the Snows Center, 10189 E State Highway 210, Alta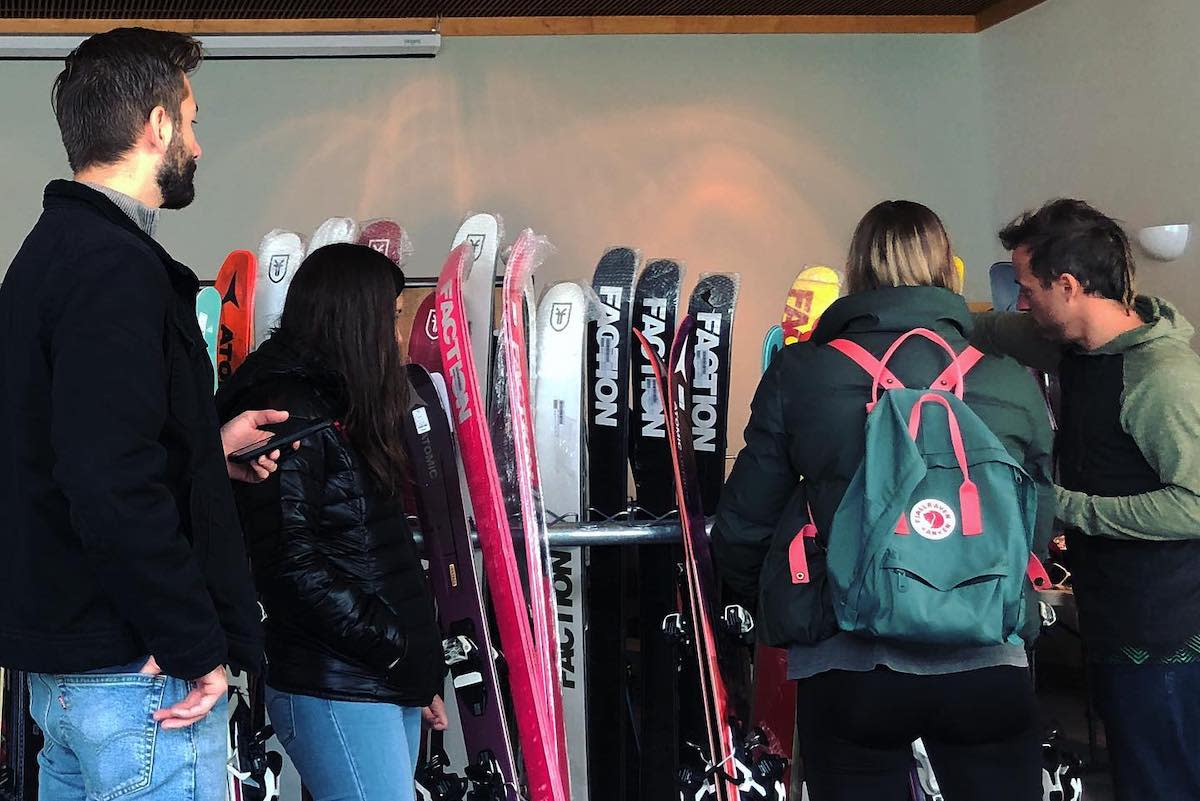 At this early season gear swap you can make room in your closet while profiting a small chunk of cash, or purchase used ski gear because you forgot to look in August. In case you thought all the gear swaps were over, this swap is for all the procrastinators out there (we're looking at you). Now that you've snuck in a gift request or two and it's time for an upgrade, you can drop off those slightly too small boots and barely too long poles on December 6 at Our Lady of the Snows Center.
Lines of Sight
February 21, February 22, February 23
Location: Solitude Mountain Resort, 12000 Big Cottonwood Canyon Rd, Solitude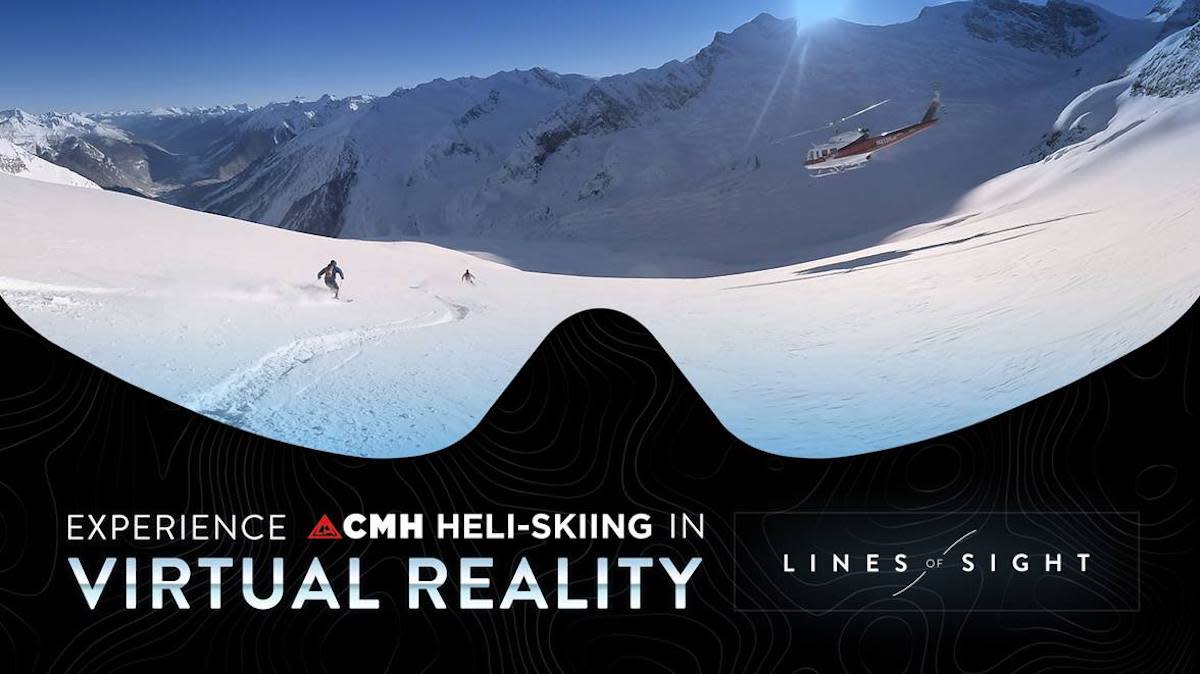 Before you take the Apex Express and start your ski day, go on a virtual reality heli-skiing experience to really get the adrenaline pumping. Filmed in British Columbia, this six-minute film will take you on one of the most invigorating ski trips, while you're actually standing still on a mountain in real life­­–can you say trippy Matrix stuff happening here?
20th Annual SLUG Games
March 7
Location: Brighton Resort, 8302 S Brighton Loop Rd, Brighton
The end of winter equals people taking more risks, so these games should be pretty thrilling to watch. This annual skier/snowboarder competition hosted by SLUG magazine is open up to all amateurs (let's not have any broken bones, okay?). With 26 different prize categories, it's hard not to go away a winner. There's no entrance fee, all ages are welcome, and you'll get to see a little bit of everything at the SLUG Games: wipe outs, impressive tricks, flips, jumps, pipes, a rail jam, kids not wearing their helmets. What more could you want?
Live Music at Solitude
Various Dates
Location: Solitude Mountain Resort, 12000 Big Cottonwood Canyon Rd, Solitude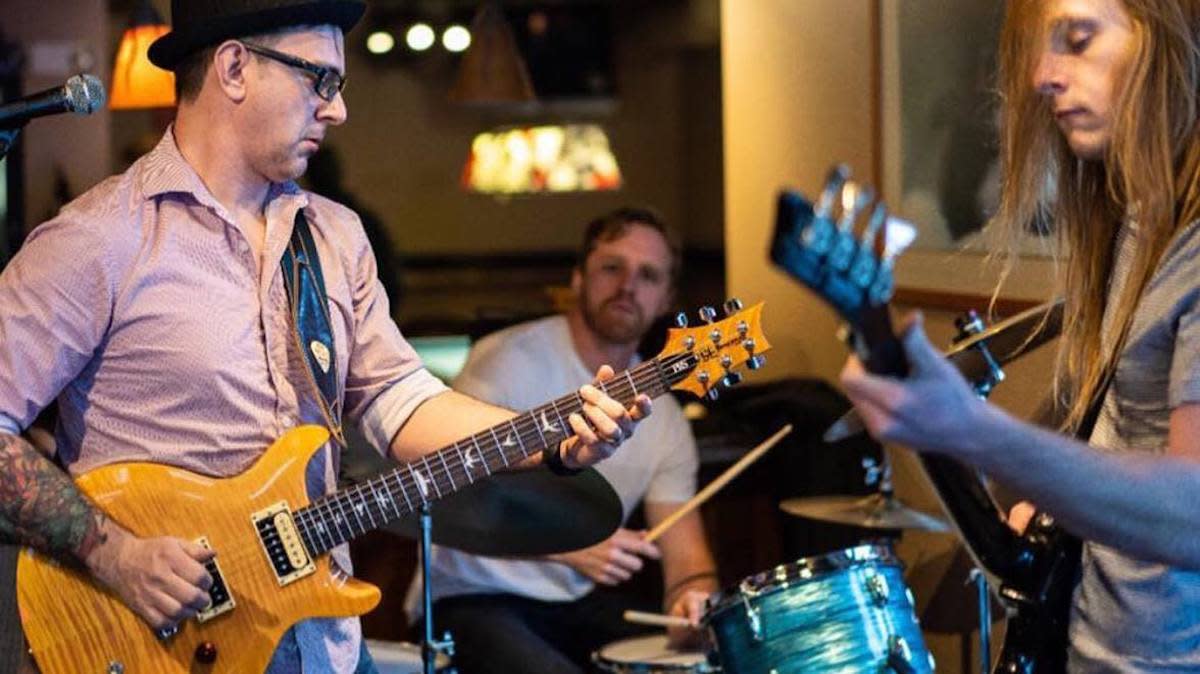 If you time it right you'll be able to blissfully listen to intimate live music, beer in hand, directly after your last ski run at Solitude. With artists such as Mars Highway, Gorgeous Gourds, and Keyvin VanDyke Trio, there's nothing short of variety, from blues to rock to bluegrass. You'll find most of the melodic stylings at Thirsty Squirrel, but you can save location information and dates easily from Solitude's Facebook page. Facebook will even remind you right before the event.