Time Machine + Forever Young: How to Have Fun While Doing Good
We've all been there. It's a Saturday afternoon, and for once, you'd like to spend the day doing something meaningful. But after one too many Saturdays spent lazily lounging or frivolously frittering away the hours, you're not quite sure where to start. Luckily, there's a new tool on the app scene that was designed for just such an occasion. It's called Time Machine, and it helps you spend your free time in fun, inspiring, and worthwhile ways.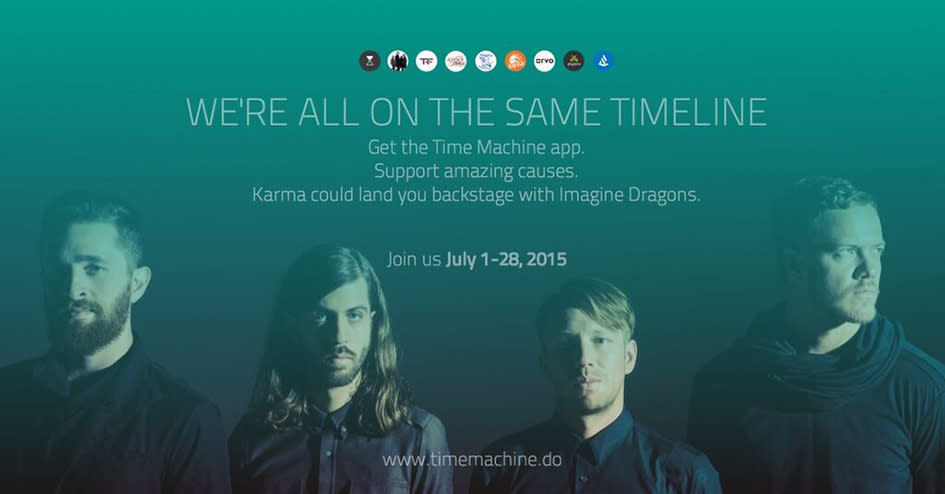 The best part about the Time Machine app is that it helps more than just you. There are various challenges you can take through the app, such as the "It's Time" challenge and the "Forever Young" challenge. Each challenge contains a long list of actions which require various levels of time and effort to complete. Actions range from visiting a museum to buying a meal for a stranger to picking up trash. 
Take the "Forever Young" challenge, and every time you complete an action, the Forever Young Foundation receives a $1 donation (for up to 1000 actions). The Forever Young Foundation provides academic, athletic, and therapeutic resources to kids facing physical, emotional, and financial challenges. You'll not only be helping kids who could really use your support, you'll also be entered to win a meet-and-greet with Steve Young or a Jerry Rice autographed football.
Take the "It's Time" challenge, and you'll be entered to win neato prizes like VIP tickets to see Imagine Dragons (July 28th at EnergySolutions Arena), Jaybird headphones, Beacon speakers, Costa Vida meals, and more. Don't miss our favorite action in this challenge: "Visit Historic Salt Lake."
You'll never get back that time spent scrolling mindlessly through cat memes and beach selfies. Why not turn your phone from a time-wasting device into a tool for doing good?
Search for "Time Machine LLC" in the App Store.