"This is the place." It's a solemn declaration by Utah's original pioneer leader, Brigham Young - and a phrase still memorized by many a school child around the state. It was the proclamation that the Salt Lake valley would be the permanent settlement of a large group of intrepid pioneers who'd just trekked thousands of miles across the plains amid incredible hardship. Finding the midwest's atmosphere a bit too inhospitable to the upstart Mormon religion, they walked, rode, and pulled handcarts full of belongings until they found a fresh place to call home. So, the pronouncement that "this is the place" was very welcome relief.
Fast forward 170 years later, and a family-friendly state park occupies that exact spot at the mouth of the aptly-named Emigration Canyon. Not only is the park historically significant, but it's a fun tribute to pioneer life, Utah history, and the Native American tribes who first called this place home.
The park is a particularly fun place to bring kids, often over and over again, to explore old pioneer cabins and buildings, get to know some farm animals, eat a little old-fashioned candy, practice panning for gold, learn a traditional Native American dance, or hop a train ride.
Stroll the Heritage Village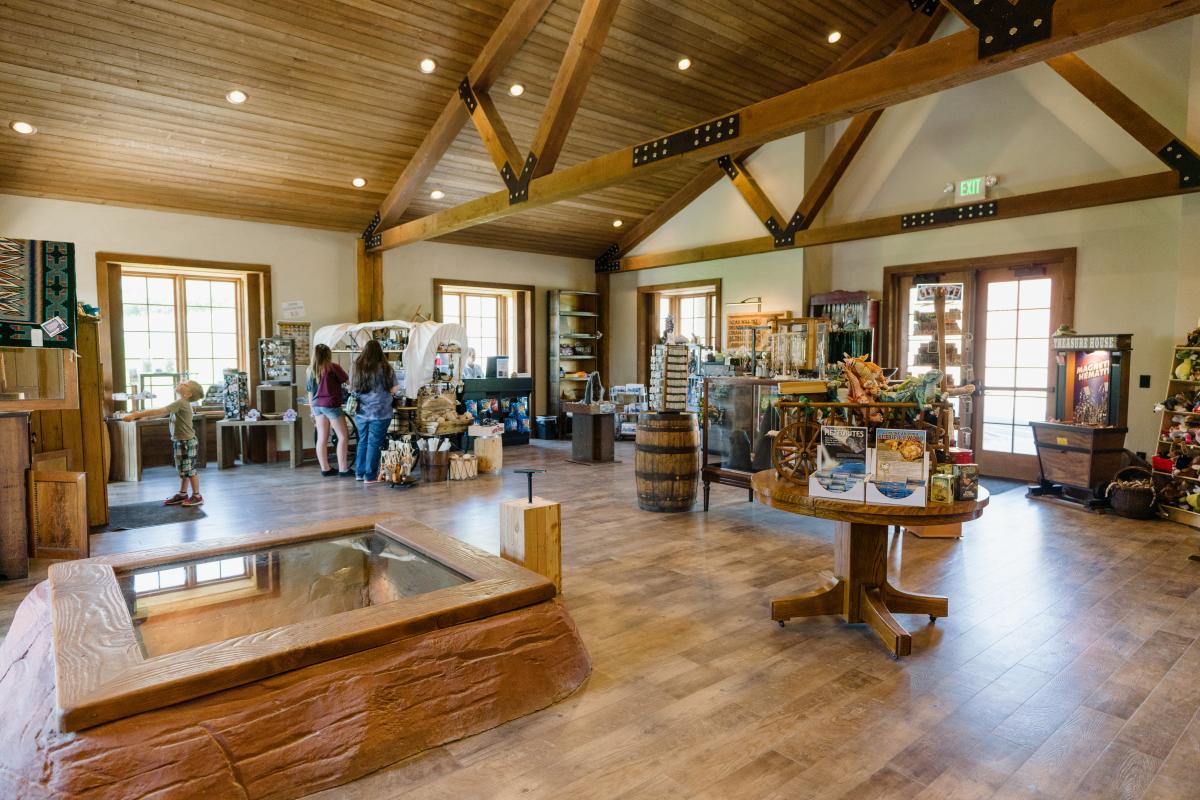 Serving as the park's main hub, the Heritage Village is full of old-time buildings that are either reconstructed originals or replicas of some of the state's earliest structures. The main Visitor's Center is a replica of an 1850s-era mill originally located in Sugarhouse. Explore its interior and browse its one-of-a-kind gift shop stocked with Utah-made items.
Learn the early trades of the West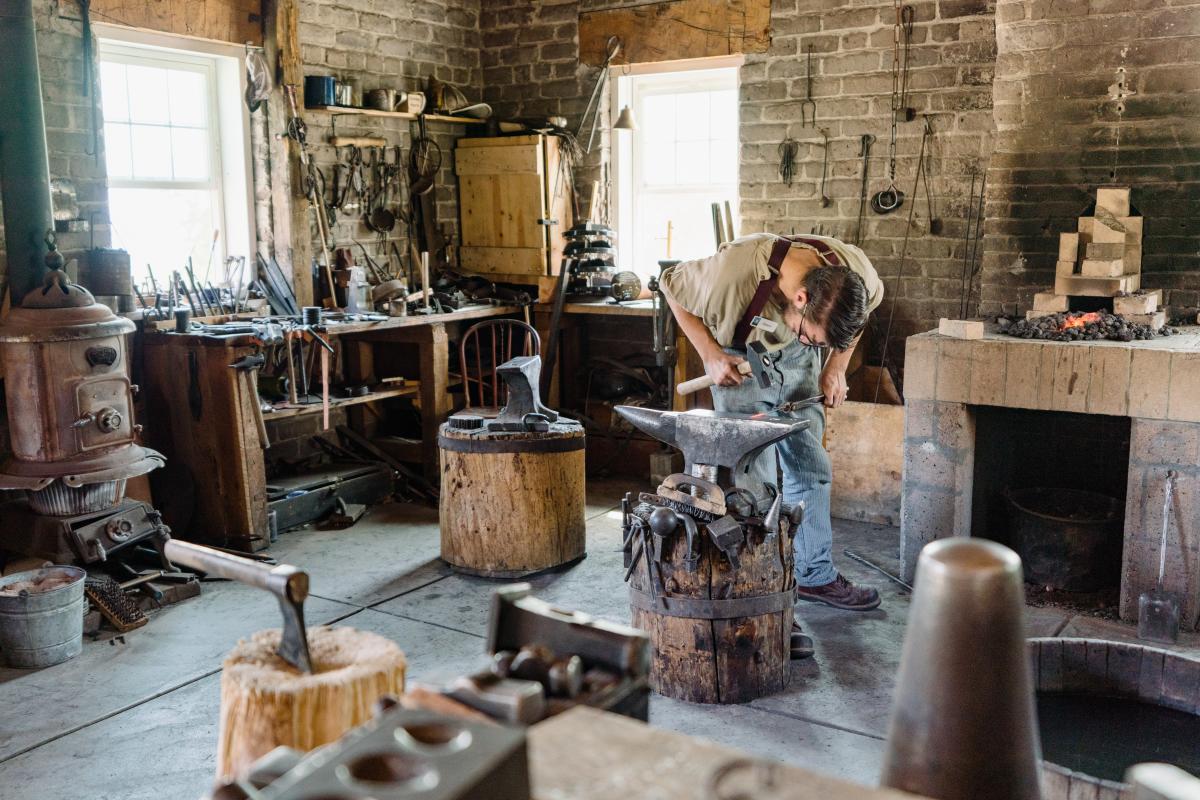 Kids love the chance to peek inside an old blacksmith's shop, a boot shop, a one-room schoolhouse, telegraph office, or miner's cabin. These buildings at the village are full of interactive educational experiences - learn how early blacksmiths used a forge, anvil, and hammer to build equipment and tools, see how early newspapers were printed one page at a time, or watch how a cow-hide becomes a fine leather saddle.
Dig in at the Treasure House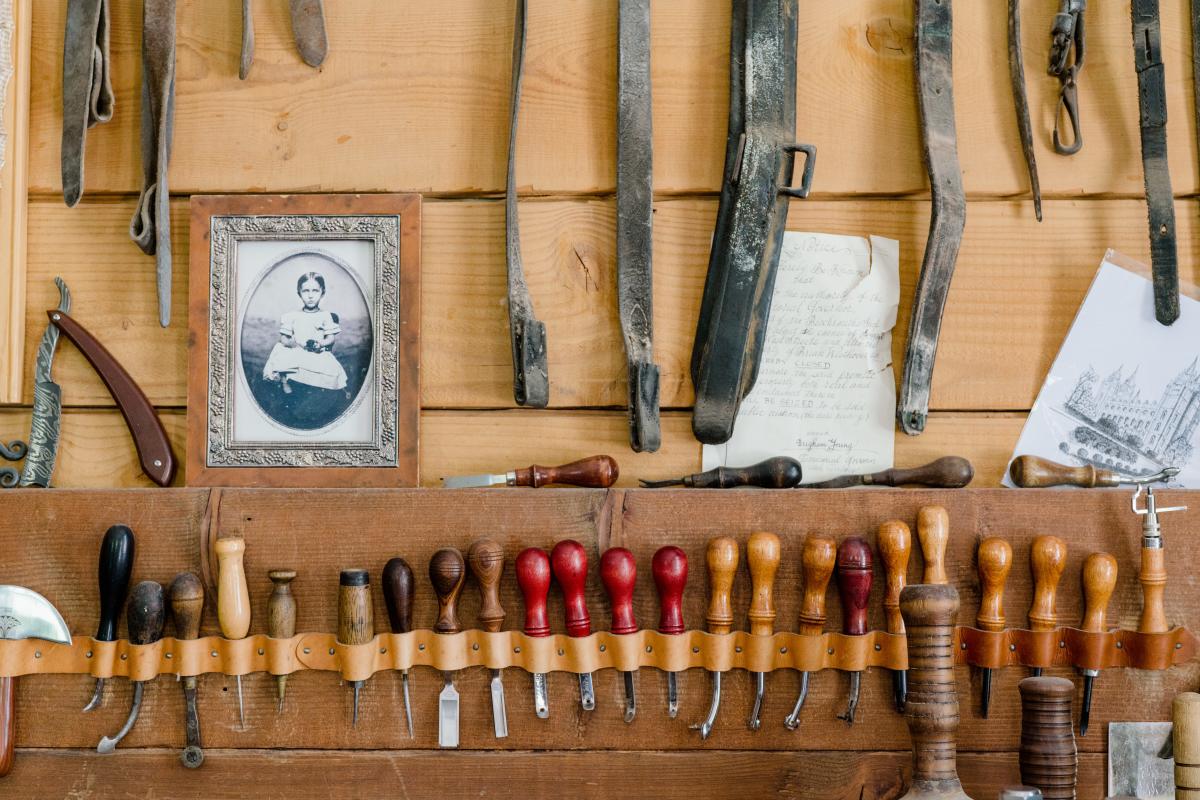 Mining played a major role in our state's history, and the Treasure House is a beloved way for children to learn all about it. They can pan for gold in the creek outside, dig for gemstones in the Prospectors' Pit, crack a geode open, and play educational games. It's all so fun, they may not realize just how much they're learning.
Step into the state's history at the Native American Village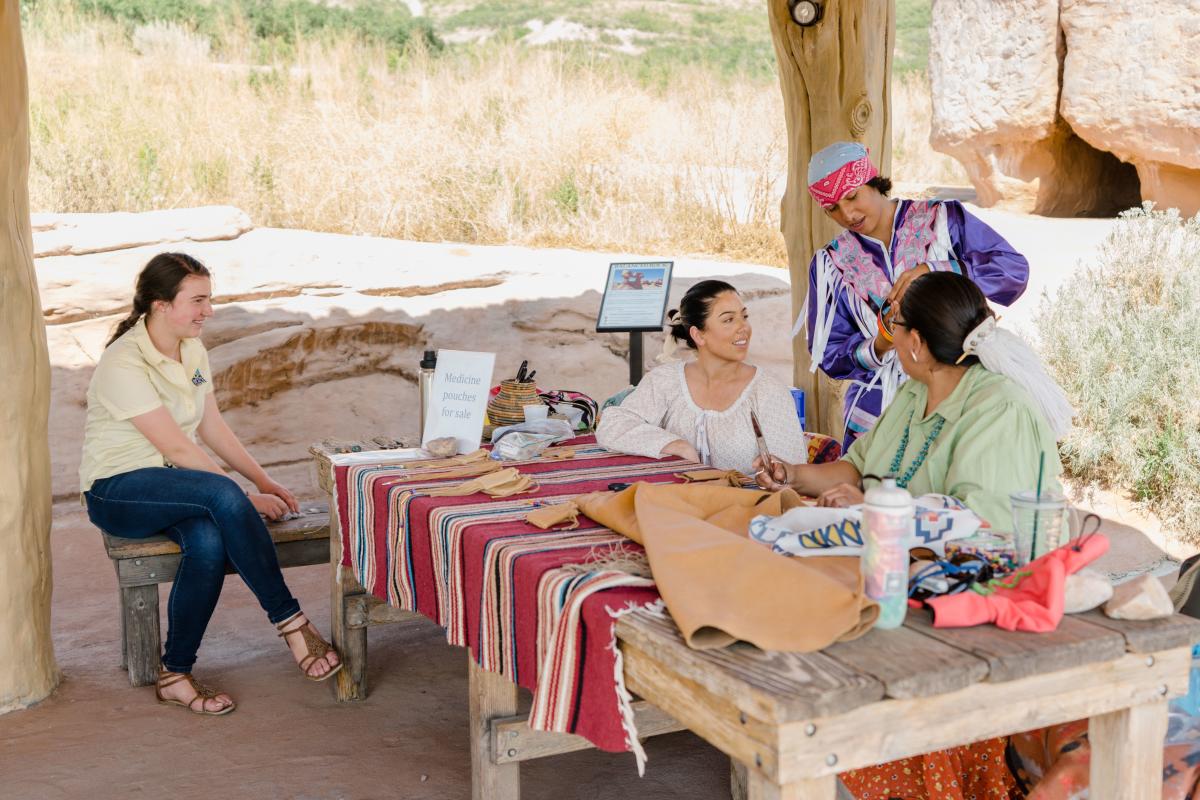 The prettiest of the village just might be its gigantic teepee - the largest in the country. (Thanks to modern technology, it's air-conditioned in the summer.) Inside, incredible ceremonial dances are performed, which wows every visitor every time. The village pays tribute to both the northern and southern utah tribes, with educational highlights including a Medicine Wheel, Hogan, and petroglyphs. Come, learn, laugh, create a traditional craft, and walk away with a renewed wonder for these tribes' way of life.
Hop a ride on a train or a pony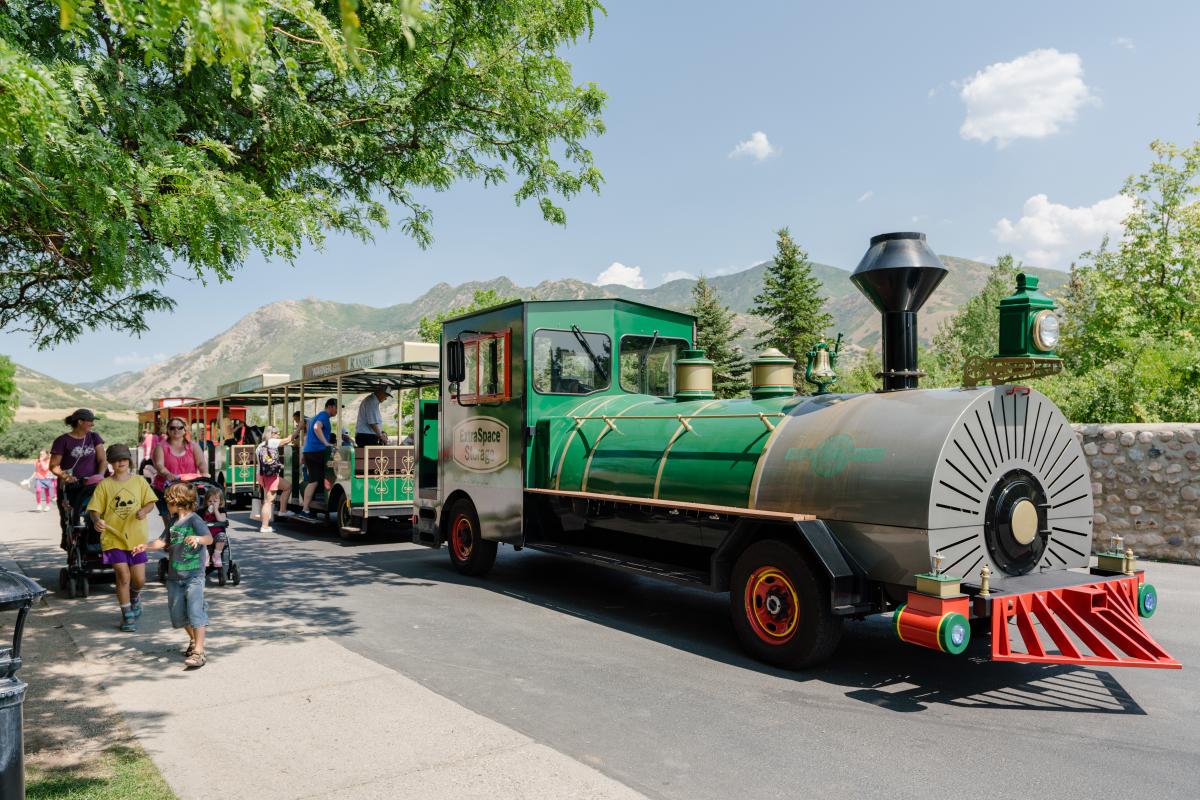 It's hard not to get excited about a scenic ride on an antique replica train. And it's especially hard to not get excited about a pony ride. Fortunately, your kiddo can experience both at the park.
Satisfy your sweet tooth at Brigham's Donuts or the Ice Cream Parlor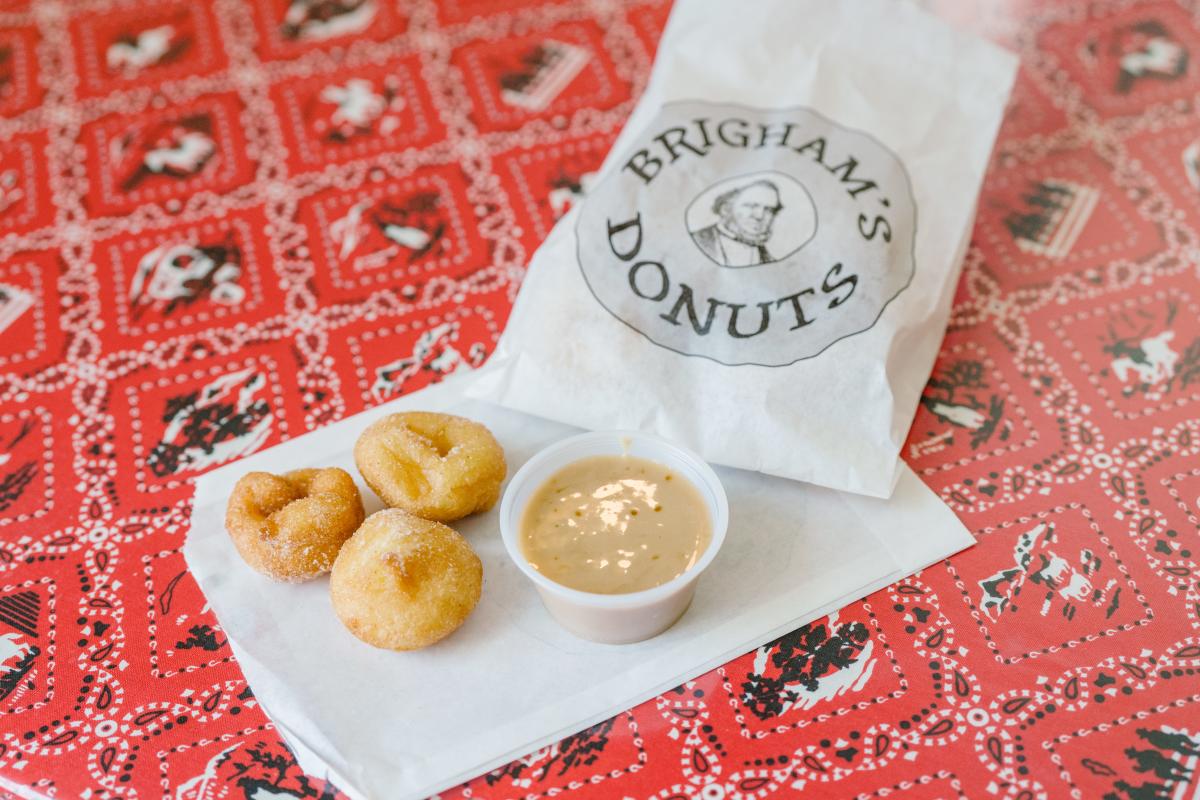 It wouldn't be a family day out without a little sweetness, of course, so you can stroll into the Social Hall for an old-fashioned, made-on-the-spot donut gem. Or, if it's a hot summer day, you just might have to stop by the Huntsman Hotel for a nice, cool ice cream cone, root beer float, or chocolate twisty cone.
Make a splash at the Irrigation Station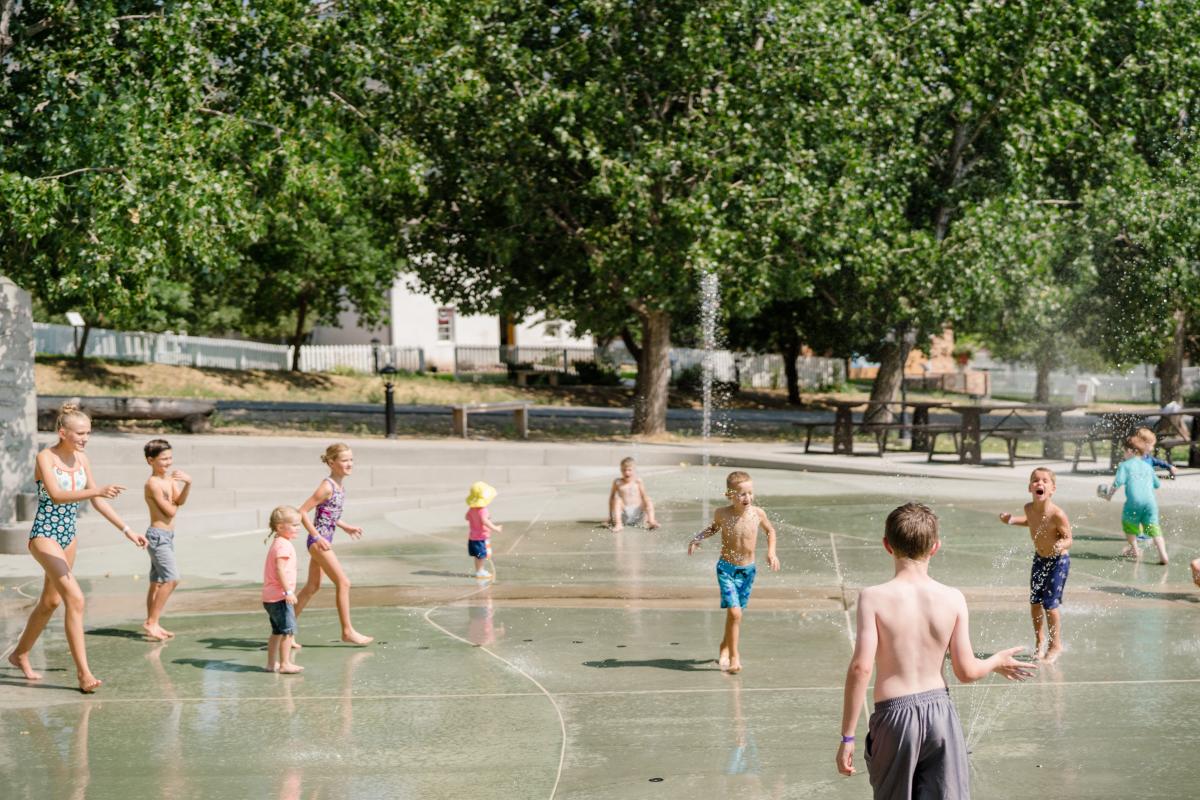 Of course, irrigation was a key necessity in early farm life here in the valley, but the Irrigation Station takes this to epically fun proportions with a big splash-pad no kid can resist. There, you can learn plenty about early Western water irrigation while cutting loose and cooling off. Get ready for sprays, splashes, and screams of glee.
You can also check the park's calendar for ongoing updates about special and seasonal events. There's always a new way to step into history at This is the Place State Park.