The Twilight Concert Series 2015 Lineup!

The 2015 Twlight Concert Series lineup has been released, and it's causing quite a stir around Salt Lake (and beyond). Concerts will occur at Pioneer Park every Thursday evening through July and August. They're open to all ages, but beer can be purchased at beverage stands surrounding the general crowd area.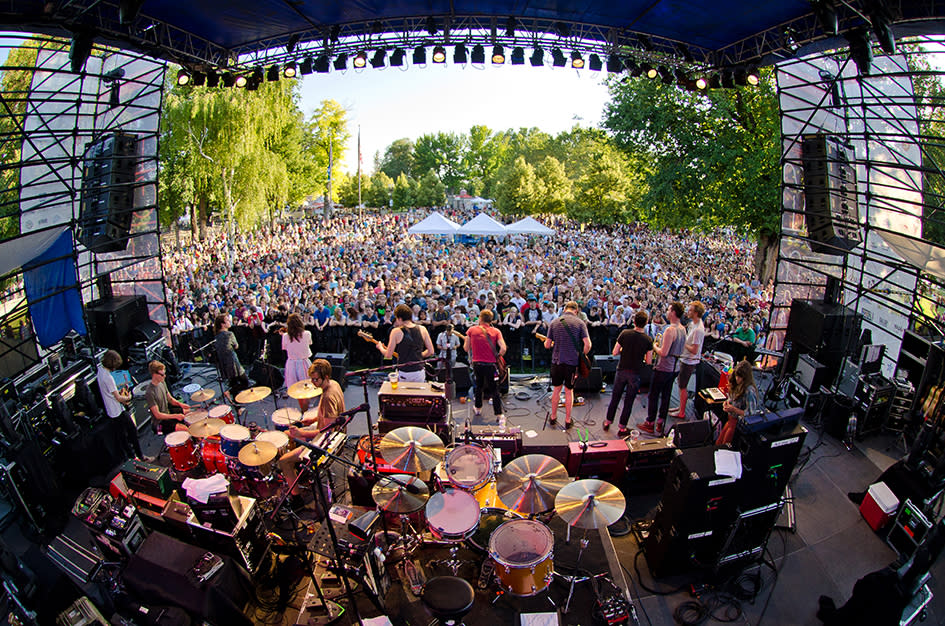 Here's a list of who's going to rock your world this summer:
Death Cab for Cutie with tUnE-yArDs: July 16
Black Rebel Motorcycle Club with Father John Misty: July 23
Prhyme with Adrian Younge and Bishop Nehru: July 30
The Word with Lee Field & The Expressions: August 13
Run the Jewels with TBA: August 20th
TBA: August 27th


Purchase season tickets for $35 before July 9th.
Purchase single tickets at 24Tix.com or a Graywhale Entertainment location in advance for $5. You can also buy tickets day-of-show at 24Tix offices, Graywhale, or the Pioneer Park entrance gates for $10. Be sure to purchase tickets online at least one week before the show.
For more information, visit twilightconcerts.com, and be sure to check out the Red Butte Gardens Outdoor Concert Series lineup as well.