Surprising fact: one of the highest concentrations of locally owned boutique shops in the Salt Lake Valley sits right in the shadow of the Big and Little Cottonwood Canyons' mountains. At The Shops at South Town, locals and out-of-towners flock to shop and explore nearly 40 locally owned specialty stores and boutiques as well as national big names like Target, Barnes & Noble, and HomeGoods.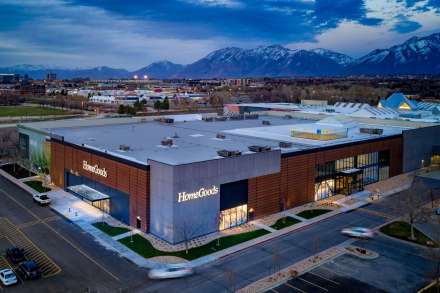 It's part of what has distinguished The Shops at South Town over the years, as it also underwent a complete renovation and overhaul that transformed it from a popular shopping mall to a beautiful, modern destination where the entire community hangs out. It's a place where people gather, work, dine, play, connect… and shop. The main building complex goes by "The Shops" at South Town, while "The Market Place" next door contains yet a few more stores.
Visitors can hit up national standbys too, of course, with a Target stop, H&M run, or stroll through Buy Buy Baby. The big names like JC Penney's and HomeGoods cover the staples, while locally owned boutiques and entertainment round out the experience.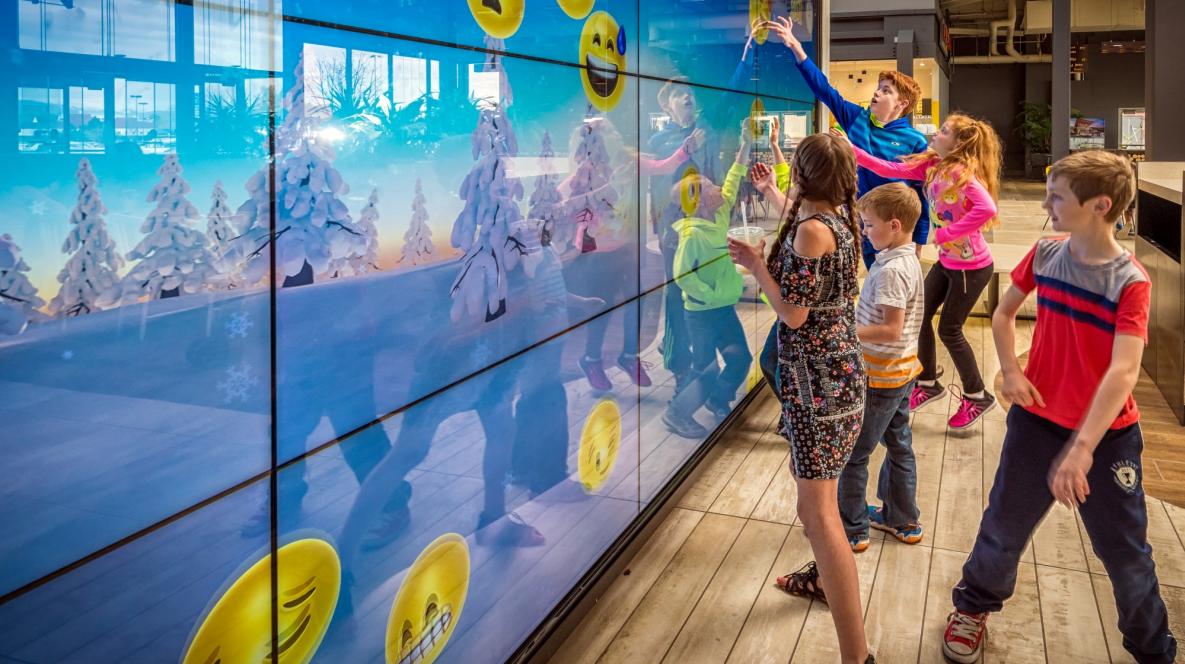 Not just things to shop. Things to do.
Community yoga classes spring up around the center's stunning fountain court, while movies are projected onto a massive multimedia wall display. During pre- and post-pandemic times, a gigantic ultra-high-resolution touchscreen play wall for kids and a free-admission Kids Club keeps the littles highly entertained and engaged while parents plot their next boutique shopping move. 
South Town is designed around the things that draw people together, inspire them, and help them relax, whether they come as singles, couples, friends, or families. A great location for community events, The Shops are poised to refill their events calendar as the pandemic subsides—because while it pressed pause on dozens of events in the making, they're all on the table, ready to put into play. From concerts to movie nights to festivals, the artfully renovated space, complete with an array of on-site dining options, is perfect—and perfectly located. Being in the heart of the south half of Salt Lake Valley, The Shops spare visitors the need to drive to downtown Salt Lake to get into the action.
Bring your appetite. 
While The Shops at South Town are a destination for shopping and play, there are a wide range of dining options for just about every taste, both locally owned and nationally loved. Try a specialty grilled cheese at Melty Way, a light acai bowl at Freshens, a wood-fired pizza at Slackwater, a perfect gyro at Greek Kebab, or a platter of comfort food at Mimi's Bistro.
It's a date-night-worthy destination, but a happy place for the kids too. (Thanks, Krispy Kreme.) 
Thoughtfully designed and renovated to look and feel worlds apart from a "mall," the entire space feels open, airy, and modern. Oversized windows overlook the Wasatch Mountains and the sunsets to the west. Sleek wood and stone accents bring the local naturescape inside. Plush seating areas serve as welcoming gathering spots where visitors can unwind.
The Shops' renovators showed remarkable commitment to art and ambience, commissioning several enormous murals to give the building's walls color, texture, and visual interest at every turn. Every trip into the space feels like a special experience for the senses.
The Shops have been meticulously kept perfectly clean throughout 2020's pandemic, minimizing risk for guests and maintaining a bit of normalcy and fun during a difficult time. And as the world prepares to re-emerge from that time, no one is more ready to celebrate the absolute joy of gathering as a community. Watch The Shops at South Town's calendar and social media feeds so you don't miss a moment of it.