While we are known as one of "America's Best Ski Towns," our area is more than its slopes. You don't have to ski or snowboard to enjoy Park City. In fact, we have plenty of fun and engaging year-round activities for non-skiers to enjoy beyond the slopes. As the local authority on our region's restaurants, the Park City Area Restaurant Association can direct you toward dining venues that both tantalize and entertain you, even if you aren't here to ski.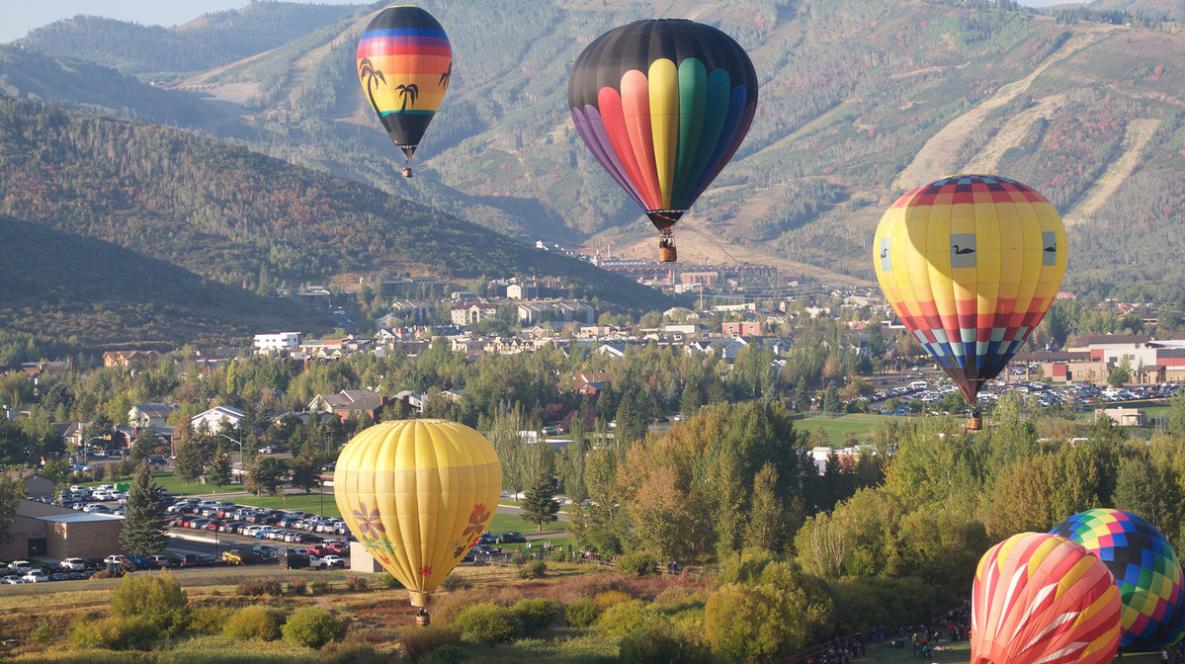 The ski culture is a serious deal in Park City, Utah. Locals often start their days by flocking to our picturesque mountains where they connect with visitors from all over the world looking to experience our world-renowned ski resorts and conditions. But the fun doesn't end when the lifts stop for the day! In the winter most days end with après—but what is Ski Après? The term "ski après" is French for "after ski," which describes the social activities that take place after a day on the slopes. It's more than just grabbing a simple snack or downing a pint and has become an integral part of ski culture that brings people together over food and drinks. So, grab a craft cocktail, check out some live music, nosh on some killer bites, and embrace après ski culture in Park City!
We love the beers and spirits coming out of Park City breweries and distilleries. After a day on the slopes, on the bike, or a hard day's work, it's nice to unwind over a plate of comforting grub that's paired with a regionally produced craft beer or cocktail. Put the High West Distillery on your list of Park City libation destinations to visit ASAP. Learn about the history of their award-winning whiskey and bourbon by taking a full tour of their famous distillery in Wanship, or embrace the old west by saddling up at the High West Saloon's bar in Park City proper. Wasatch Brew Pub pioneered Park City micro-beer culture. The first post-prohibition brewery in town, Wasatch has been pouring the perfect pint of beer since 1986. We recommend trying the award-winning Polygamy Porter on Nitro. Its chocolatey and creamy profile makes it a refreshing and easy choice to enjoy alongside any dish from their hardy food menu. From mountain distilleries, urban cocktails, and beers on the patio, our town has something for anyone interested in learning more about Park City's prosperous breweries and all-star distillery culture.
Park City's art scene continues to thrive, offering a robust variety of unique art collections from local, national, and international artists. On the last Friday of each month, nineteen of our art galleries open their doors for visitors and locals alike to enjoy light refreshments and to admire their latest art installations. Park City Gallery Stroll runs from 6:00 – 9:00pm on the last Friday of each month. It's the perfect way to explore the Park City art scene while enjoying scenic Historic Main Street and our beautiful alpine evenings.
For almost 50 years, Woodward has been making action sports accessible to kids and families across the country and beyond, with a sister location at the Hard Rock Hotel on Mexico's Yucatán Peninsula. But the 2019 expansion has now enabled Woodward to call Park City, Utah, their newest home, and in doing so, they have already welcomed thousands of visitors seeking a piece of the adrenaline rush at 7,000 feet.
There's a place to eat and drink in Park City with every activity you do and the Park City Restaurant Association offers a one-of-a-kind search engine to help you find the perfect pairing to your activity and your new favorite place to have the meal you are looking for, beer, wine or cocktail.
Summit County and Park City continue to ask that all residents and visitors follow social distancing protocols including the new health order mandating the use of face coverings/masks in a variety of public locations. Park City and restaurants, bars, hotels, and recreational areas are currently open and following safe business practices to protect the health and welfare of our residents, guests, and workforce. For details please visit the travel update page.