The Meatless Feast
Salt Lake's Best Vegetarian and Vegan Dining
It seems like Salt Lake has always had a sizeable vegan and vegetarian population. Even when it more closely resembled a mountain town than a bustling city, Salt Lake had a surprising number of veggie-friendly eateries with plenty of loyal patrons. Some think it's related to the active, health-conscious lifestyle that tends to accompany backyard hiking trails and ski resorts. Some think the phenomenon holds hands with Salt Lake's long-simmering underground music scene. It's probably a bit of both, and several other freakonomic factors.
The point is, there are lots of good places to eat meatlessly in Salt Lake, whether you're a strict vegan, a group of varied diets, or just craving something fresh and healthy. Here are some of Salt Lakers' favorites.
Vegan-Centric
Sage's Cafe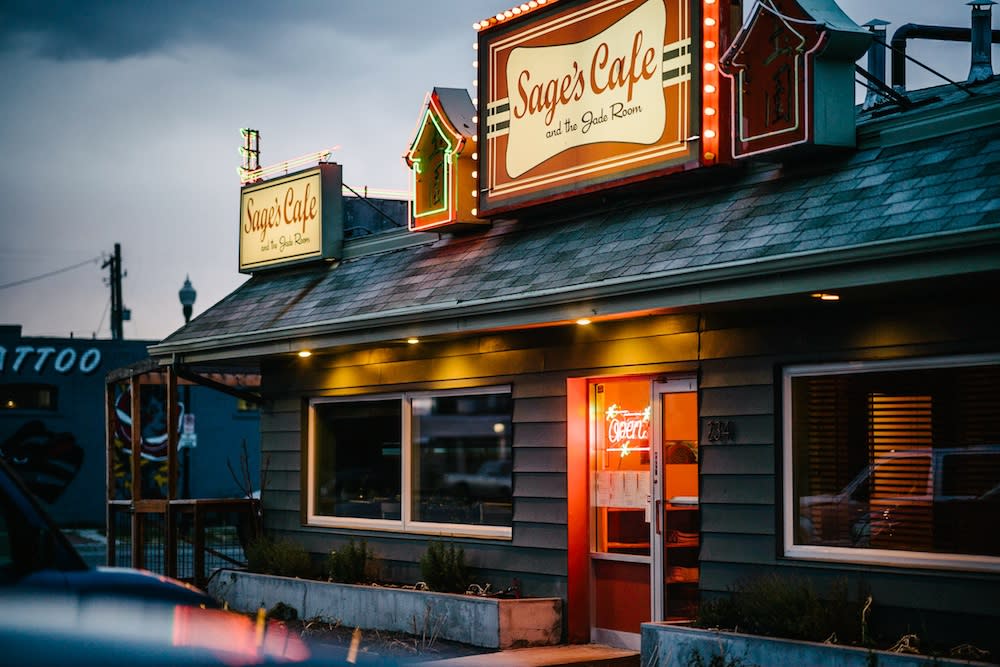 Located adjacent to a community garden and a small-batch coffee roastery in Salt Lake's up-and-coming Granary District, Sage's Cafe appears on practically every "best vegan restaurants in Salt Lake" list. The menu is diverse, creative, and 100% plant-based—you won't find a single egg white or dollop of dairy here. It's the kind of joint your steak-loving dad will grumble about all the way up to his first bite of mushroom stroganoff (Sage's could devote an entire wall of its hip, naturally lit diner to Polaroids of pleasantly surprised steak-dads).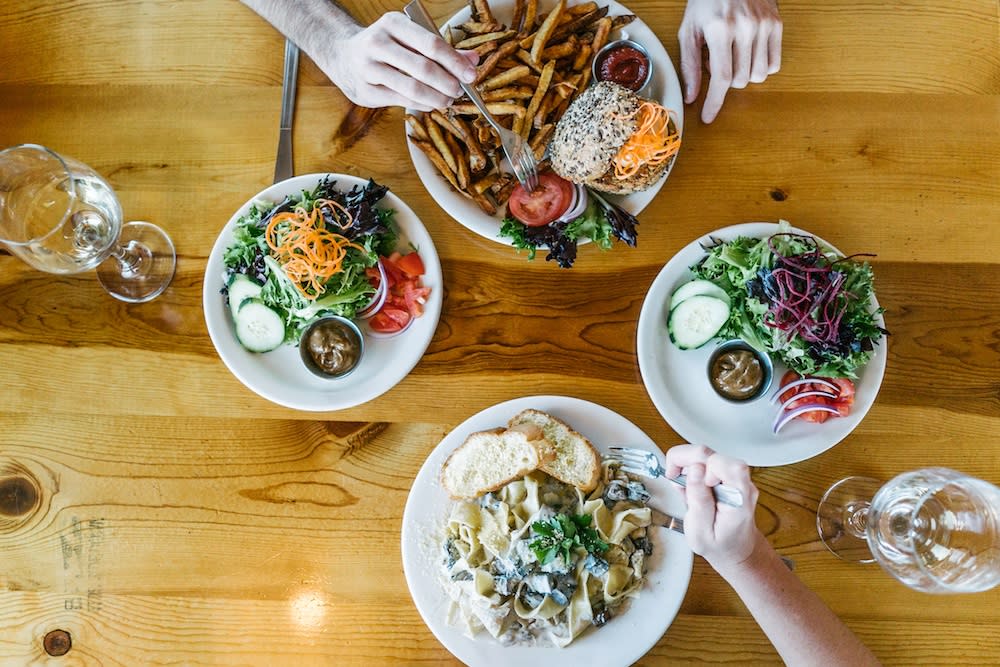 Favorite entrees include the Soba Salad with buckwheat noodles, the Jackfruit and Kimchi Tacos, the German Sausage Sub, and the Cassoulet. An extensive a la carte menu and mouthwatering cocktail menu top things off.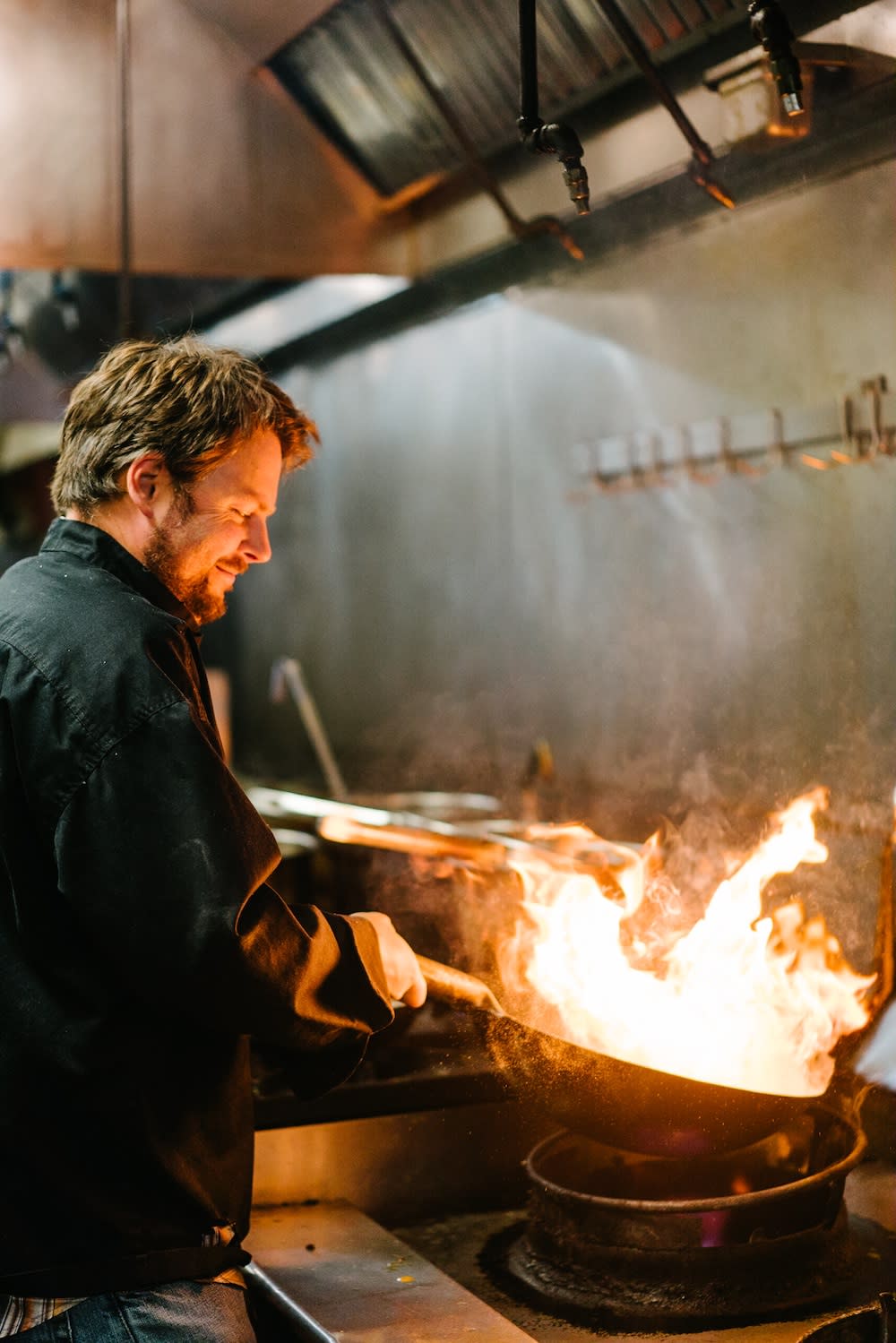 Don't miss all-you-can-eat pizza night on Tuesdays, where slices topped with pesto, tomatoes, tempeh sausage, carrot butter, almond cheese, and seasonal veggies are served alongside bowls of citrusy greens.
Buds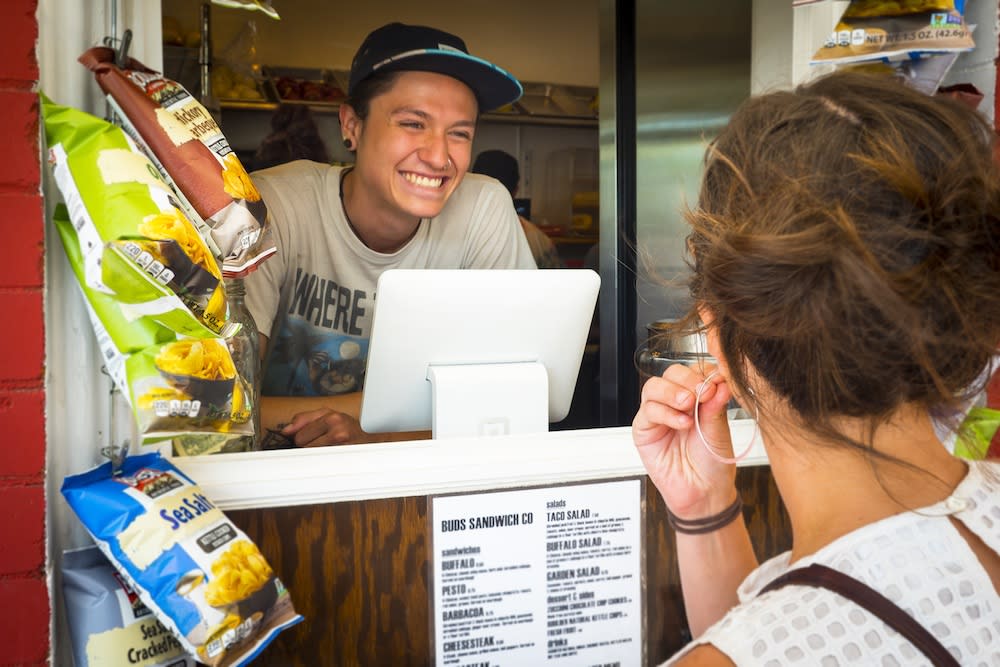 A lunchtime favorite in Salt Lake's Central City neighborhood, Buds does "classic sandwiches with a twist." Yes, the twist is the 100% plant-based ingredients. You might want to think twice about wearing white to this walk-up shop—like most worthwhile sandwiches, the Cheesesteak (with housemade marinara) and the Barbacoa (with slow-cooked beans) can be messy. But don't worry, if you have poor hand-to-mouth coordination and an important meeting after lunch, the Fresh Veggie and the Deli Classic are less sloppy and just as tasty.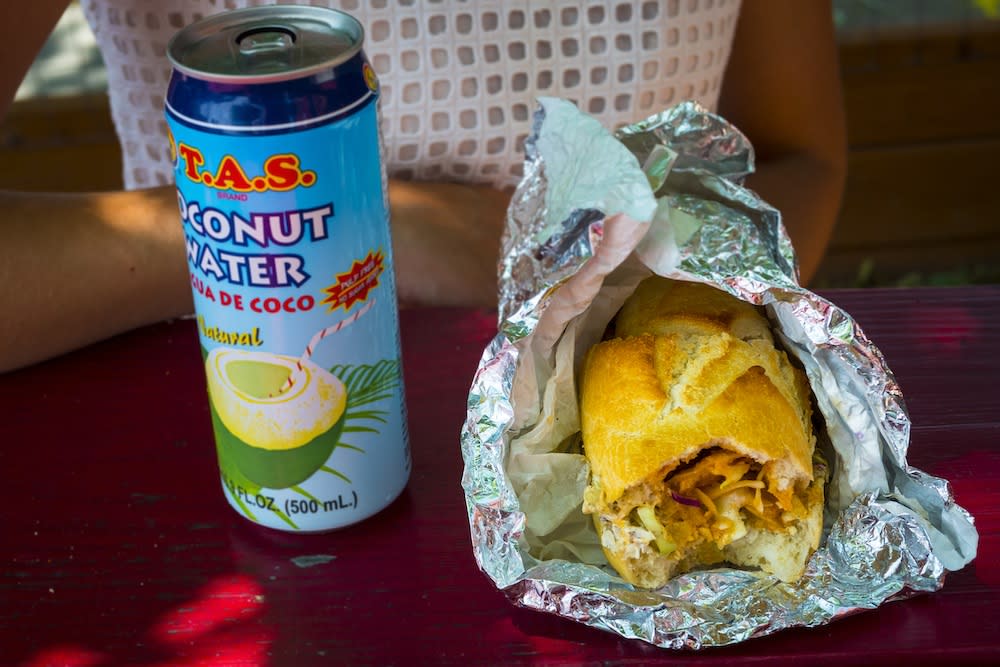 There's no indoor seating at Buds, so plan on enjoying your sandwich or salad on the picnic tables out front or grabbing your meal to go. Take your sub across the street to Dick and Dixies and enjoy it with a pint, or check out a GREENbike and roll six blocks south on 500 East to Liberty Park.
All Chay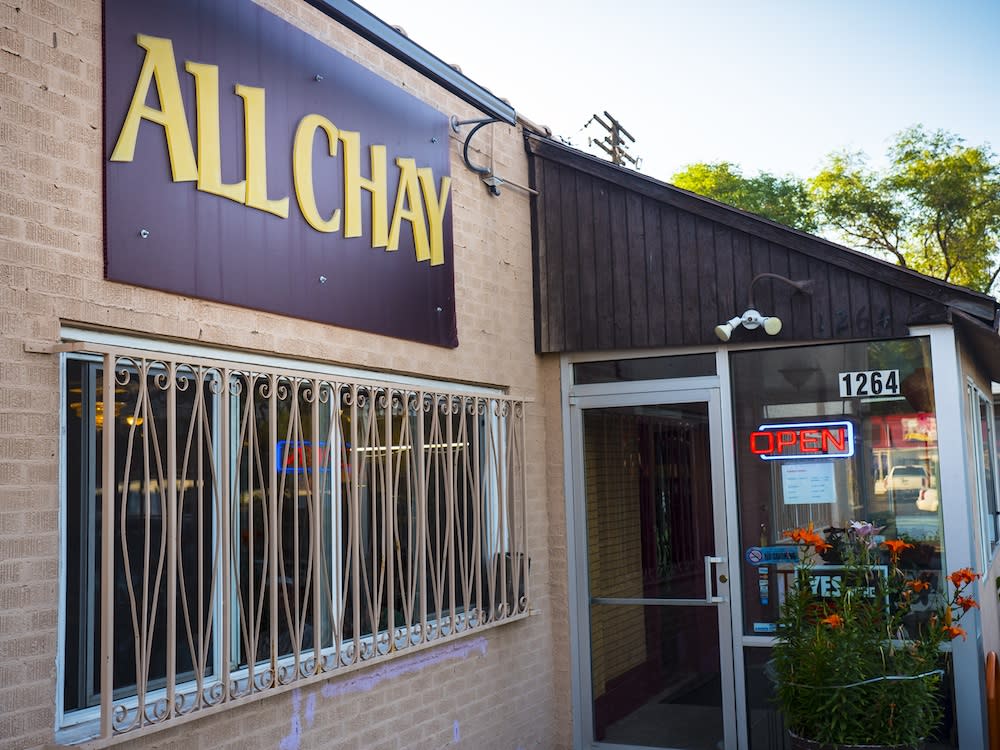 Many Vietnamese restaurants offer a vegan pho option, and maybe a vegan spring roll. But at the quirky mom-and-pop-operated All Chay, located in Salt Lake's Marmalade District, everything on the menu is vegan, featuring nary a drop of fish sauce (admittedly, something non-vegan pho lovers might miss). Here you'll find four different kinds of vegan spring rolls, containing various noodle-vegetable-protein combos and served with a trio of dipping sauces.
When it comes to the pho, soy pork and ham replace their traditional counterparts. In addition to spring rolls and pho, All Chay offers several other soups and veggie-topped noodle dishes. Locals swear by the Mongolian Noodles and the Ocean Love with deep-fried vegan shrimp.
And we'd be remiss not to mention the banh mi, which changes daily and features fried tofu, sauteed bean curd, or vegan chicken topped with vegan mayonnaise, cucumber, and varying sauces and herbs.
Zest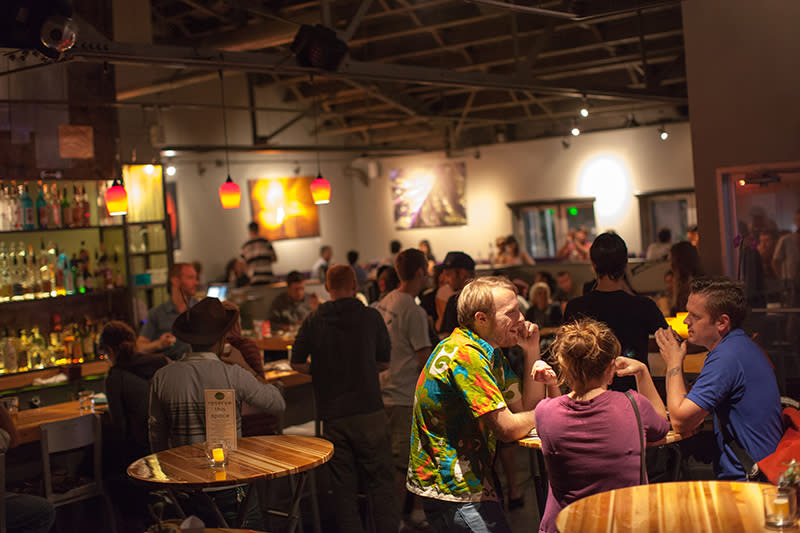 Located downtown, right around the corner from the Salt Palace Convention Center, Zest Kitchen & Bar is hip, modern, and 21+. The fare is gluten-free, organic, 100% vegetarian, 90% vegan, and stylishly presented. The few dishes that include eggs or real cheese are marked with an asterisk,* and anything can be prepared with dairy-free Daiya cheese instead.
For brunch, try the Southwest Skillet with quinoa, black beans, cheddar or dairy-free cheese, and pico—and don't forget to order a fresh-juiced prosecco mimosa.
For dinner, crowd favorites include the Stuffed Avocado, the Thai Sunrise Coconut Curry with forbidden rice, the Grilled Cheese* with the soup of the day, or the Baked Mushrooms. Be sure to order a cocktail—where else are you going to find a beet sangria?—and don't miss the chocolate torte with avocado mousse. The bar is open late, with a live DJ, on Fridays and Saturdays.
*See what we did there?
Omar's Rawtopia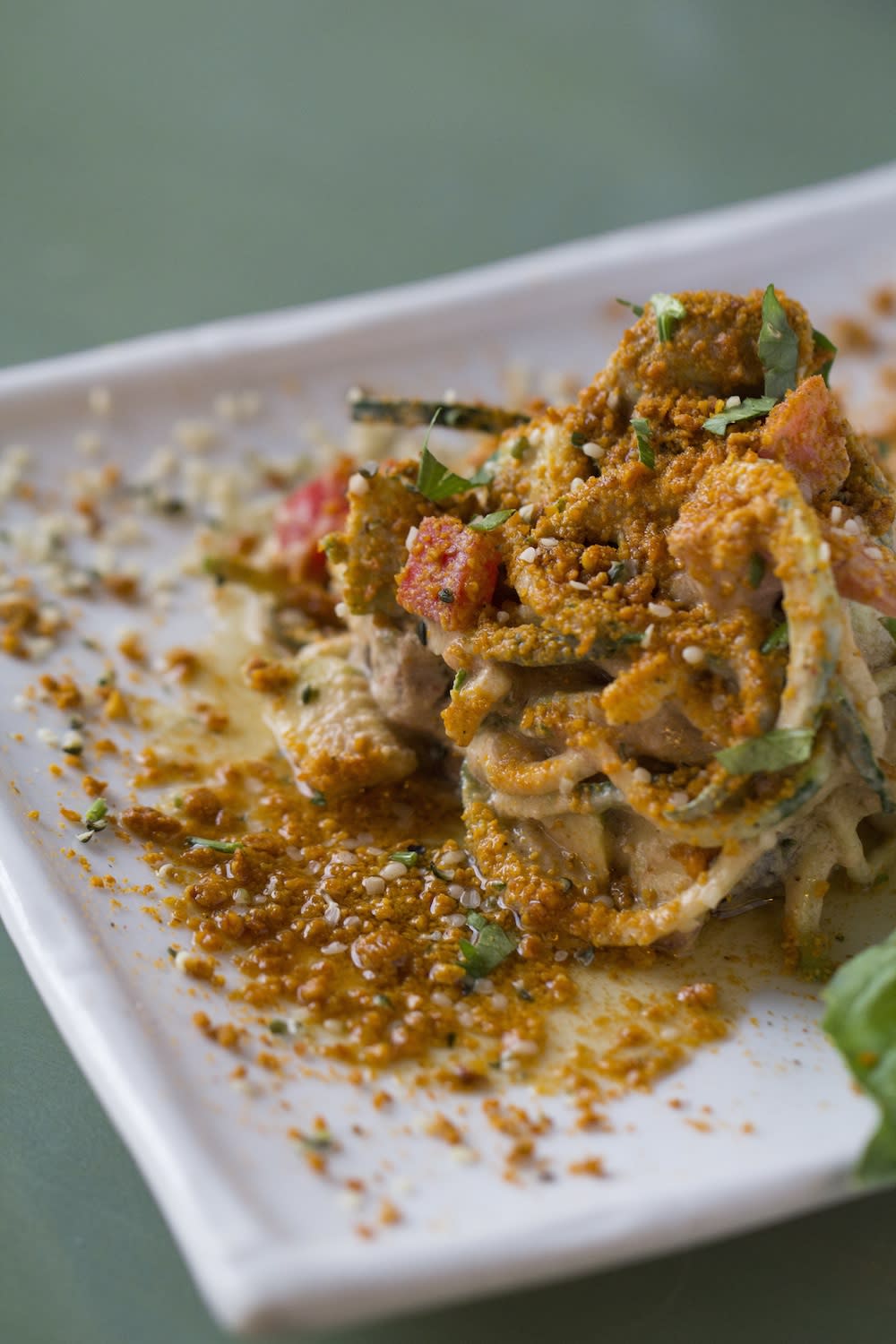 This unassuming restaurant is a hidden gem in Salt Lake's Sugarhouse neighborhood. Everything on the menu is vegan, organic, and RAW. If you're not accustomed to raw cuisine, some of the dishes on the menu will surprise you. The Bean Burrito, for example, actually contains no beans, but rather processed walnuts and sunflower seeds (raw beans are hard on the teeth). It's topped with fresh vegetables, macadamia nut sour cream, and housemade hot sauce, and wrapped in a cabbage leaf. And it will blow your mind.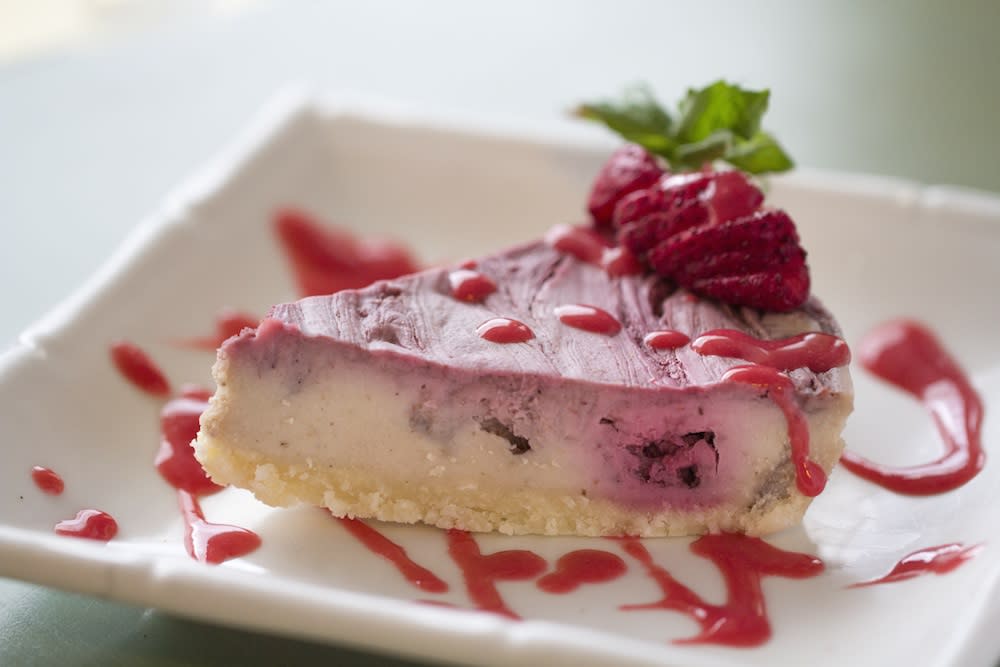 The menu is surprisingly extensive, and many of the dishes have a Lebanese influence (try the Labne, Tabouli Bites, or Hummus Pizza). Note that you won't be paying fast-food prices here—a lot goes into preparing delicious raw cuisine that ventures beyond salads.
Vertical Diner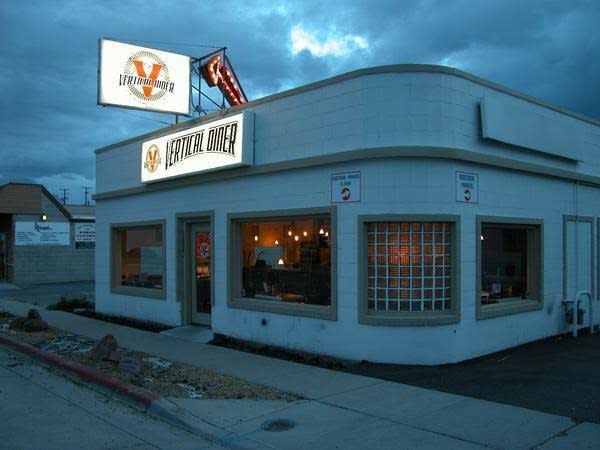 Vertical Diner, owned by the same folks who run Sage's Cafe, is where vegans, vegetarians, and plenty of other folks go to stuff themselves for a good price. This funky, divey diner, situated in the Granary District, offers a plethora of 100% plant-based comfort food, from substantial sandwiches like the Jerk "Chicken" Sub and the Tempeh BLT to hearty burgers and burritos.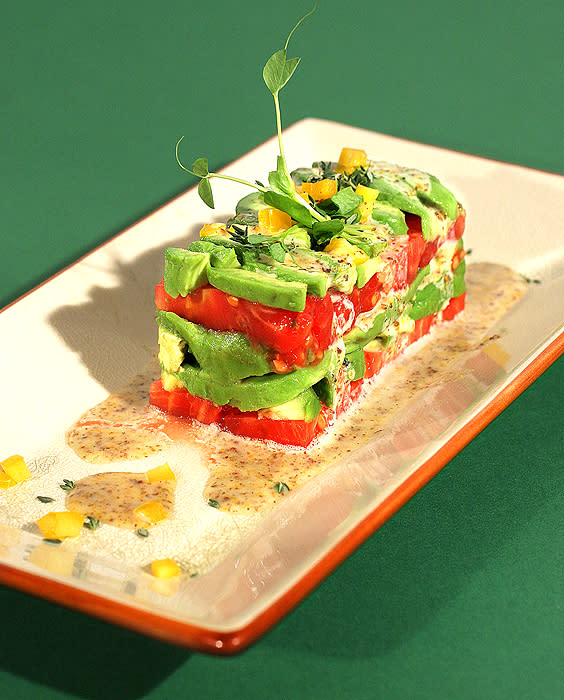 But breakfast is the best reason to head to Vertical. Whether you're recovering from a late night out or you require a fully loaded breakfast plate prior to a long hike, you won't be disappointed. The Mountain is a pile of deliciousness: hashbrowns, tofu scramble, veggie sausage, grilled peppers and onions, vegan cheese, and guac. The Avalanche is the perfect choice for those who can never choose between sweet and savory. The pancakes are served with Vermont maple syrup, and you can order Biscuits & Gravy as part of a breakfast combo that may also include mashed potatoes, grilled portobello, fried tempeh, or approximately 10 other tasty sides.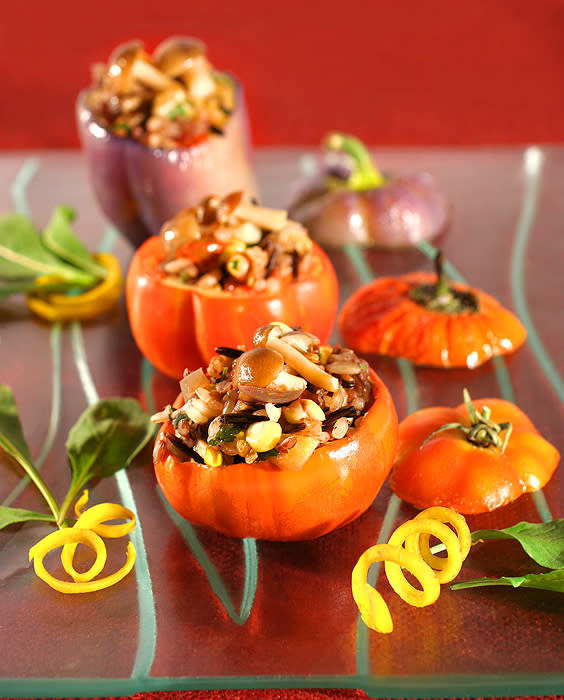 Bottom line: You won't leave hungry.
Frisch
Simple, clean, and completely vegan, Frisch Compassionate Eatery, nestled in a strip in the Granary/Ballpark neighborhood, serves up fresh salads, sandwiches, and wraps. It's the perfect place to pick up a healthy, satisfying takeout lunch. You can't go wrong with anything on the menu; these folks have perfected every offering. That said, Frisch fans are especially fond of the Frisch House Salad with pumpkin seeds and sesame soy chicken, the Eggless Egg Salad Wrap, and the Spicy Mac n Cheez.
City Cakes
Looking for something a little sweeter? City Cakes is a vegan, gluten-free bakery offering fresh-baked pastries, organic fair trade coffee and tea, and professionally decorated cakes. Stop in for donuts, scones, lemon and peanut butter bars, cookies, cinnamon rolls, cupcakes, muffins, drooooool. (Sorry.) They also have a small but scrumptious vegan lunch menu.
Where Vegetarians & Carnivores Dine in Harmony
Vegetarians can find something to eat practically anywhere, but they're often reduced to cobbling together a meal from random side dishes or choosing between the dinner salad and the caesar. For groups with diverse diets, here's a quick rundown of places where both vegetarians and meat-lovers have a wide range of excellent options.
Proper Burger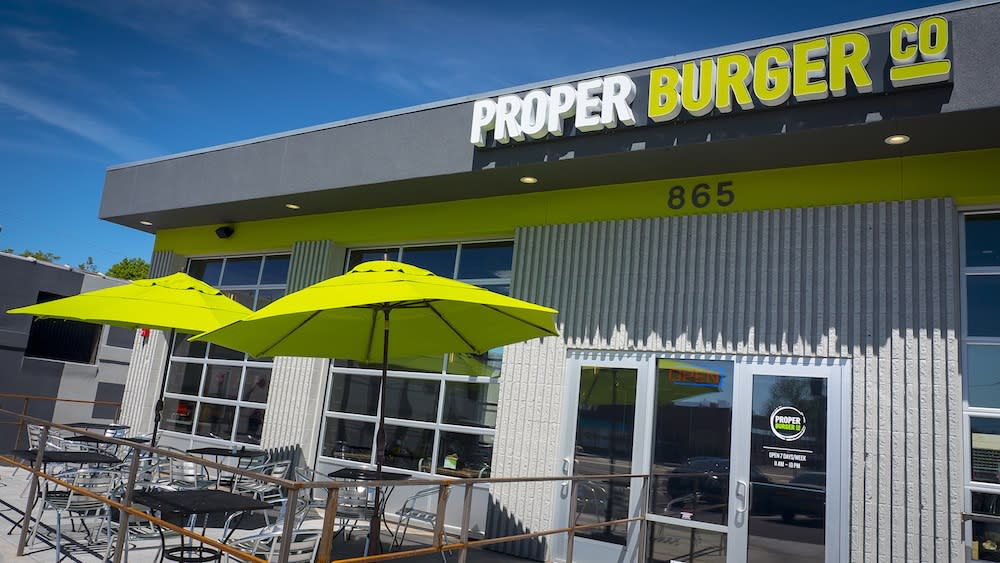 Located in the Granary District, this hip new spot builds big, tasty burgers topped with everything from pineapple, ham, Swiss, and pickled jalapenos to kimchi and fried eggs. And every burger on the list can be made with a from-scratch black bean veggie patty. The icing on the cake: Proper Burger is attached to Proper Brewery, a local craft brewpub with shuffleboard and skeeball.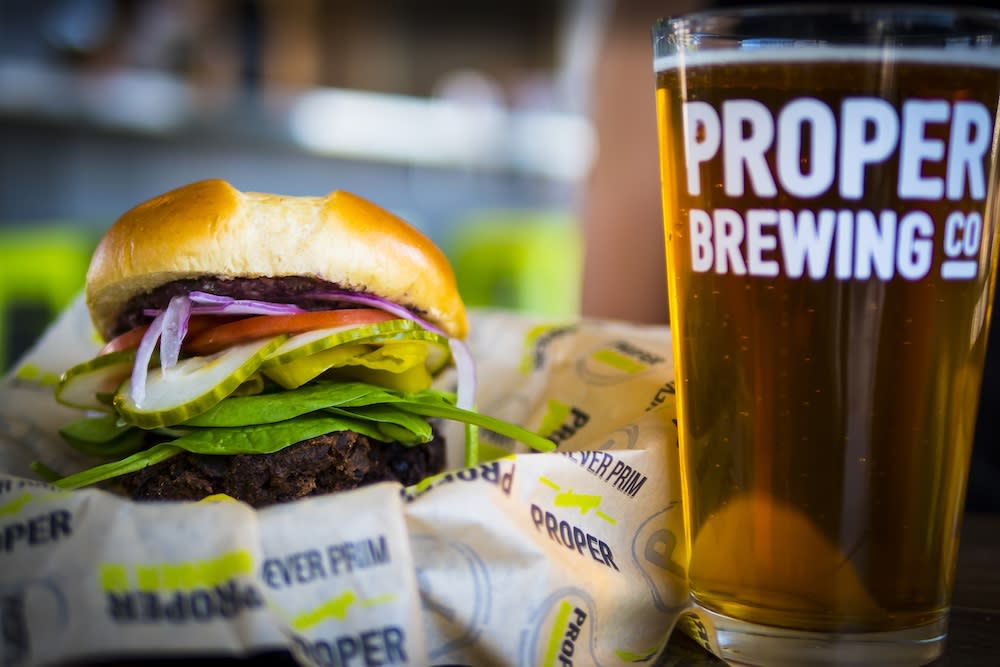 Mazza
One of Salt Lakers' favorite sources of Middle Eastern cuisine, Mazza begins its menu with over a dozen mouthwatering vegetarian small plates, including Grape Leaves, Spinach Fatayer, and Baba Ghanouj. Select up to four of them for a flavorful (and filling) sampler plate. There are plenty of delicious vegetarian entrees as well, and for meat lovers, shawarma and kebabs galore.
Red Iguana
Red Iguana's famous signature moles are usually tossed with chicken, turkey, or pork, but many a vegetarian has sadly failed to realized than any of the moles, from the Mole Negro, made with Mexican chocolate, to the Red Pipian, featuring pumpkin seeds, peanuts, tomatoes, and dried chiles, can be tossed with vegetables. Don't make the same mistake. (The Tacos de Hongo y Patate is also a winner).
India House
This quant little restaurant in Sandy, on the south end of the valley, packs a punch. Spicy here means spicy, and the menu is very vegetarian friendly—try the Vegetable Vindaloo if you're feeling brave. Those-who-must-have-meat adore the Keema Naan stuffed with lamb and the Tandoori Mixed Grill.
Chanon Thai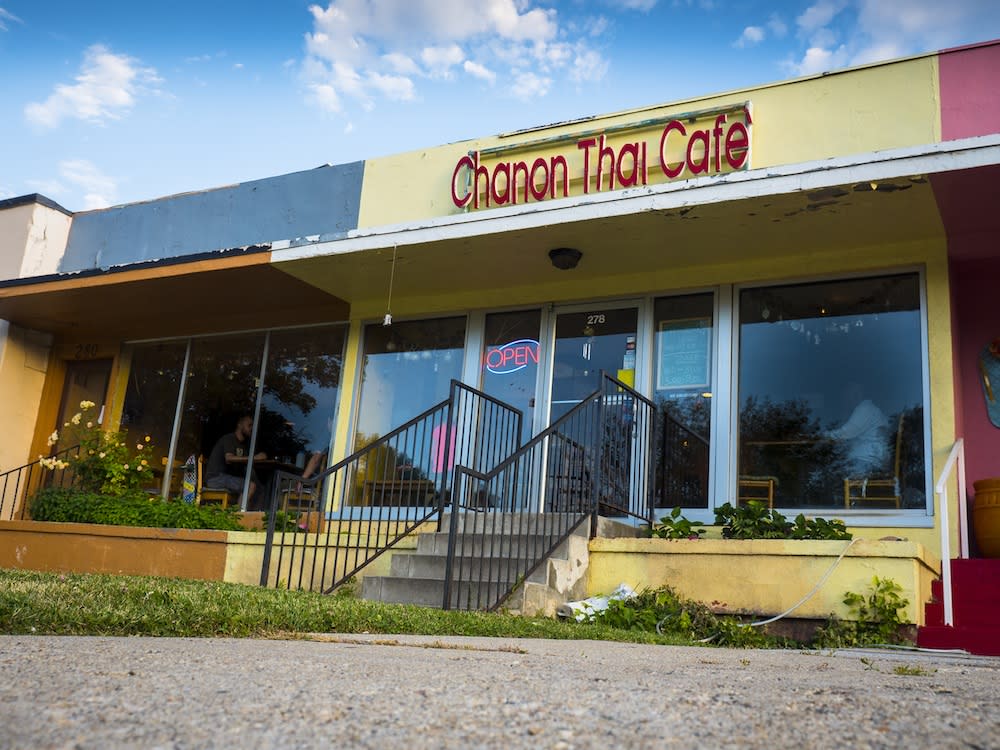 Thai is another safe bet when attempting to please both sides. Many a blended group suggest Chanon Thai in the 9th and 9th neighborhood. The Massaman Curry and the Drunken Noodles are especially popular with vegetarians.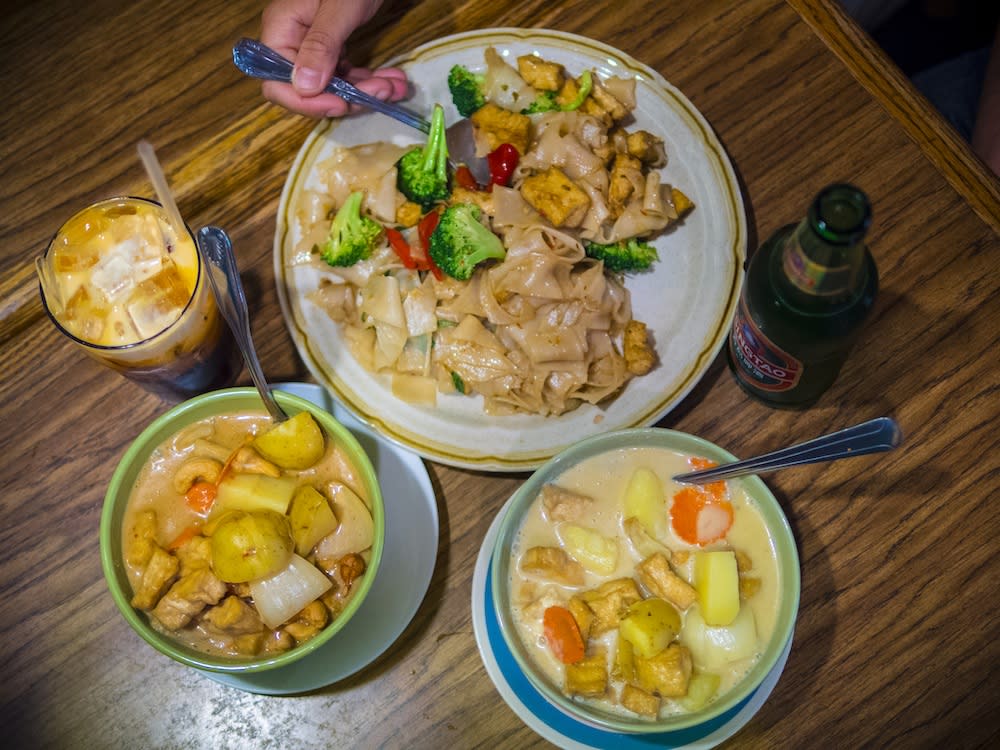 Salt Lake is quite veggie friendly overall, and there are many other awesome options for vegan and vegetarian dining in the valley. Let us know your favorites.