The Last-Minute Gift That Isn't Lame
Everyone has someone in his or her life that's just impossible to buy holiday gifts for. Maybe their interests are too technical or obscure. Maybe they already have one of everything. Maybe they just don't like "stuff." You've thought about going the ol' Visa gift card route, but you don't want to imply that you forgot to shop for them or that you couldn't be bothered to put any real thought into their gift.
We have the solution! The Visit Salt Lake Connect Pass covers all of the above difficult-to-shop-for friends or family members in your life. It grants entrance to 13 of Salt Lake's most beloved attractions, ranging from the fun and quirky to the enlightening and educational. It won't take up any room in overcrowded closets. And it's giving the gift of unique experiences and great memories.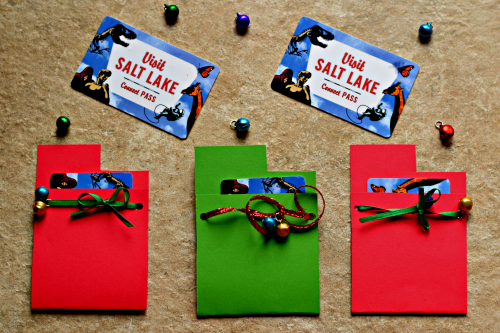 Want a nifty way to wrap your Connect Pass? Kristina Manscill recently gave some family friends, who are going through a hard time and could really use a getaway, seven passes tucked into Utah-shaped gift-card sleeves. Check them out on her blog, Mother's Niche.
Learn more about the Visit Salt Lake Connect Pass here (they also make great stocking stuffers!).