The Hip Parents' Guide to Salt Lake
Raising a kid in Salt Lake is pretty easy. Throw a rock and you'll hit a kid (throwing rocks at kids is not recommended). But remaining cool and raising a kid in Salt Lake is a different story. Yeah, there's a lot to do that's "family-friendly." But where can you take your kid and also, you know, maintain your cred? Fear not, fellow bad-ass breeders. Throw a bike trailer on that fixie and follow along.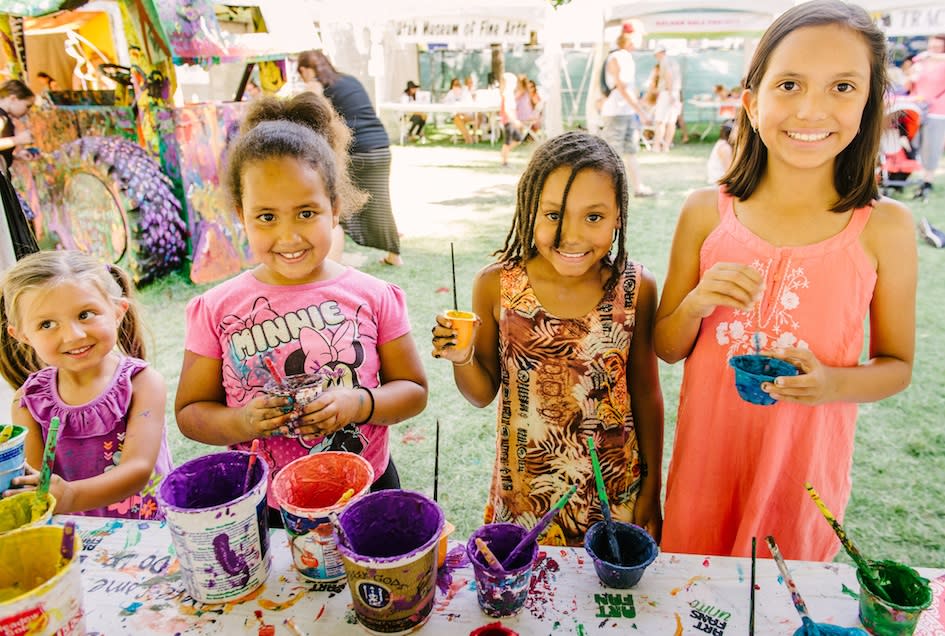 Spitz
For downtown noshing with tots, Spitz is great. Kids can eat for six bucks, and if you have more than one, the Mediterranean meals are plenty for two kids to split. Beyond that, the tables have Uno, face cards, and, for the truly reckless parents, Cards Against Humanity. Weekend lunches and early dinners are great here with families, and it's a great way to broaden the little one's palate (which we all know you were doing anyway).
Wasatch Front Farmer's Market (Historic Wheeler Farm)
Everyone knows that street cred is about doing things that are a little off the beaten path, and as much as we're all in on the Downtown Farmer's Market (much love!) the truly hip parents among us know to head down Murray way, on a Sunday no less, to the Wasatch Front Farmer's Market to see some of our favorite vendors, grab breakfast with the littles, and let the kids run amok among the ducks on the South Lawn. Farmer's Market runs June 7-October 25, 9am to 2pm.
Real Salt Lake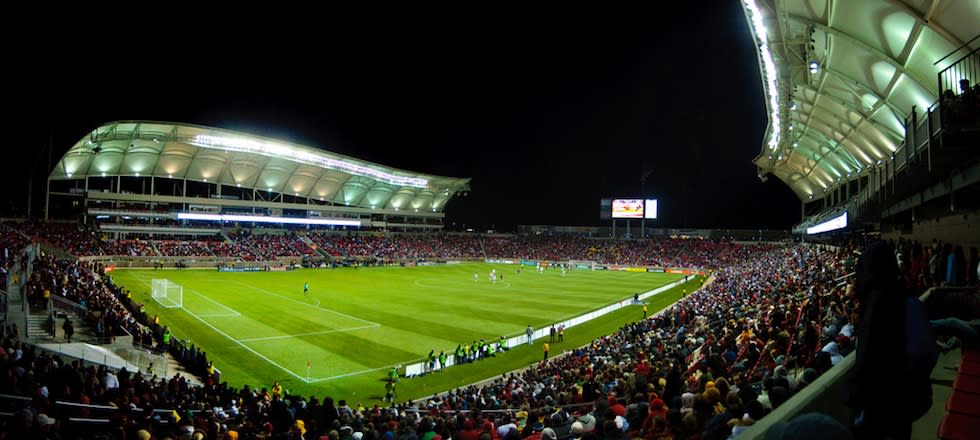 Though recommended for families with older kids, you'll see kids of all ages and from all walks of life cheering on the Claret and Cobalt. A number of factors make Real Salt Lake matches a particularly fun place to bring kids: you know when it'll be over—90 minutes (give or take a few, plus half-time) and you're done, no time-outs (kids hate time-outs!), there's a whole section with drums, horns, crepe paper, and confetti, our team captain has super-long dreadlocks, the half-time games are all local kids playing soccer, and it's easy to see what's going on, thanks to the giant screen just installed on the south end of the field.
NHMU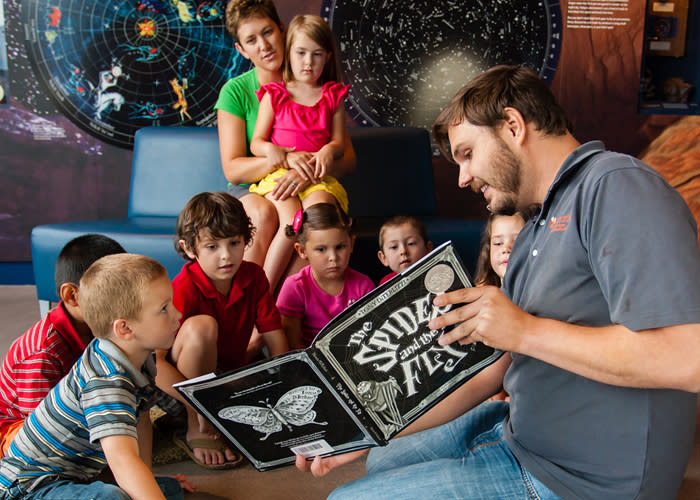 The Natural History Museum of Utah shows up on a lot of "things to do with kids in Utah" lists, and for good reason. It is RAD. Here's a promise: you won't be too cool to do anything at NHMU. From their permanent exhibits, special exhibitions, and hands-on learning opportunities, your kids will have a blast, and so will you. It may be a bit much for the young toddler set, but for any age above that, this is a great way to spend a day with the fam.
Chunga's
More on that whole "expanding your kid's palate" thing—get them over to the west side (for it truly is the best side) and get them a kid's meal you can be proud of: an asada taco, rice, and beans at Chunga's. For parents, there's the obvious al pastor anything (though the torta is particularly dope). Your kids will love it for the likely out-of-copyright Ninja Turtles decorating the windows.
All Chay
This wasn't intended as a dining guide, but heaven knows we cool moms and dads don't want to give up on going out to eat. Feeding a whole flock can be tough, but All Chay is inexpensive, delicious, and also happens to hit some other hip bullet points (west side, vegan, Vietnamese). It kind of had to go on the list. New to SLC, this Fairpark eatery serves up vegan pho, banh mi, and other treats that will melt your face with awesomeness. The servings are huge, and the owners are incredibly sweet to kids (to everyone, really), so bringing your family in to dine is a great way to spend an evening.
Twilight Concert Series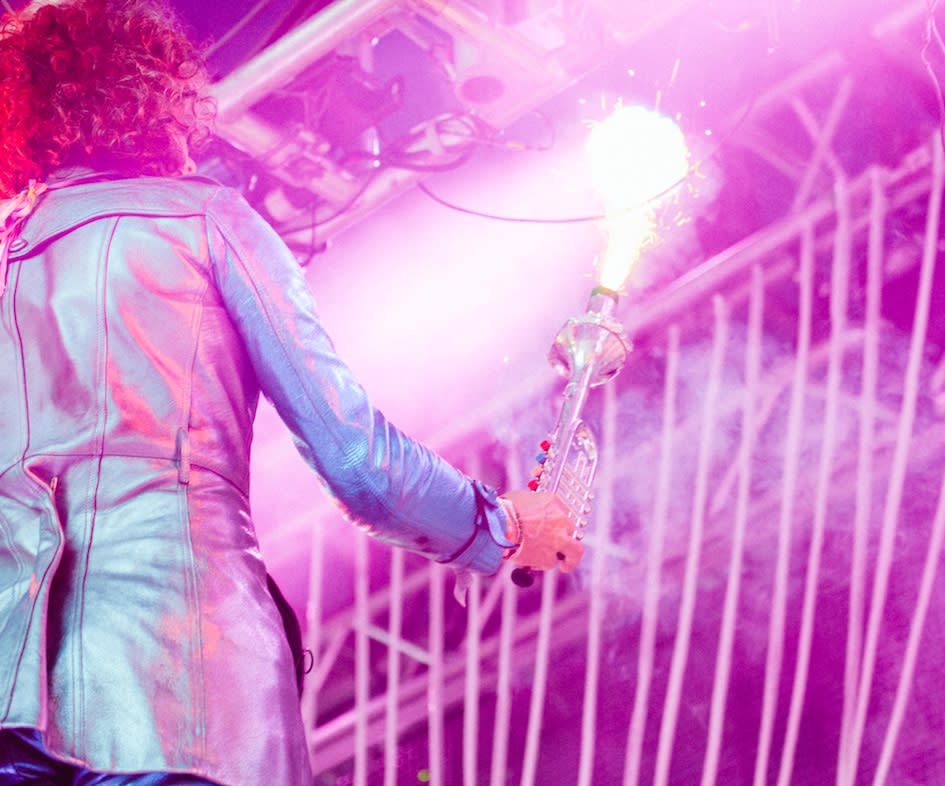 Just because you've spawned doesn't mean your years of seeing shows are over; it just means you do it differently. Twilight is a great series to take kids to because it's cheap, it ends early, and the music is great! Now granted, this is the hipster's guide to taking your kid out on the town, so we're making some assumptions about what does and doesn't go into your kids ears already. The language from the stage may or may not be appropriate for young ears—that's up to you. But if you're cool with a more, ahem, open approach to language, then hanging with your kids at Twilight is a blast. You can do it the brutal way and hang at the very front from open to close, in which case you'll be very tired. Or you can hang way at the back, where you can bring a blanket and relax.
Salt Lake Cemetery
If you're trying to raise a somewhat weird, creepy kid (and who isn't? May we all get a Wednesday Addams), then take your kid out adventuring at the Salt Lake City Cemetery. Besides being the final resting place for many a Mormon prophet, you can also find the infamous "Victim of the Beast" grave, and tons of cool Utah history. It's a weirdly fun place to wander around and a nice place for a weekend walk.
Salt Lake City Public Library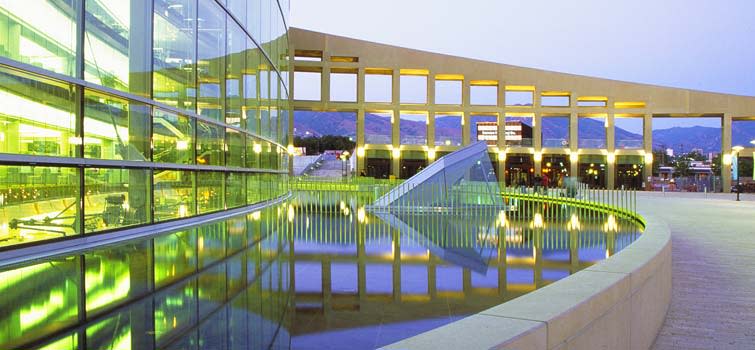 Whether you're taking young kids to the storytimes that happen at every location or taking older kids out to explore the Main branch's amazing architecture, zine collection, and graphic novels, The City Library is definitely in the hipster parenting wheelhouse. There's obscure media to browse to your heart's delight, interesting and diverse populations to meet, and it's a library, man! There's specific programming for infants through teens, so you'll find activities and media geared toward your kids and something for you, too. The whole family wins on this one!
Tumbleweeds Film Series
Utah Film Center hosts films for kids across the state every single month—the films are hand-selected and a great way to introduce your young-uns to film that goes beyond the millionth screening of Frozen (we know, cool as you are, that you had to watch it, too). Locations are listed on their website, and are free and open to the public. They also host an annual film festival for kids, showing short films, international cinema, and other cool films that are much preferred to 90 percent of what your kids try to drag you to.