The Best of City Creek
Thursday October 27, 2016
Shopping is a favorite Salt Lake pastime, from the various boutiques across the valley to downtown's state-of-the-art City Creek Shopping Center. The latter is a 23-acre open-air mall than spans across charming Main Street. City Creek opened in 2012, and it was the catalyst for the rapid transformation of Salt Lake's urban center and arts district. It's not only Salt Lake's go-to destination for upscale and contemporary shopping, it's also a favorite hang spot for families, friends, and first dates.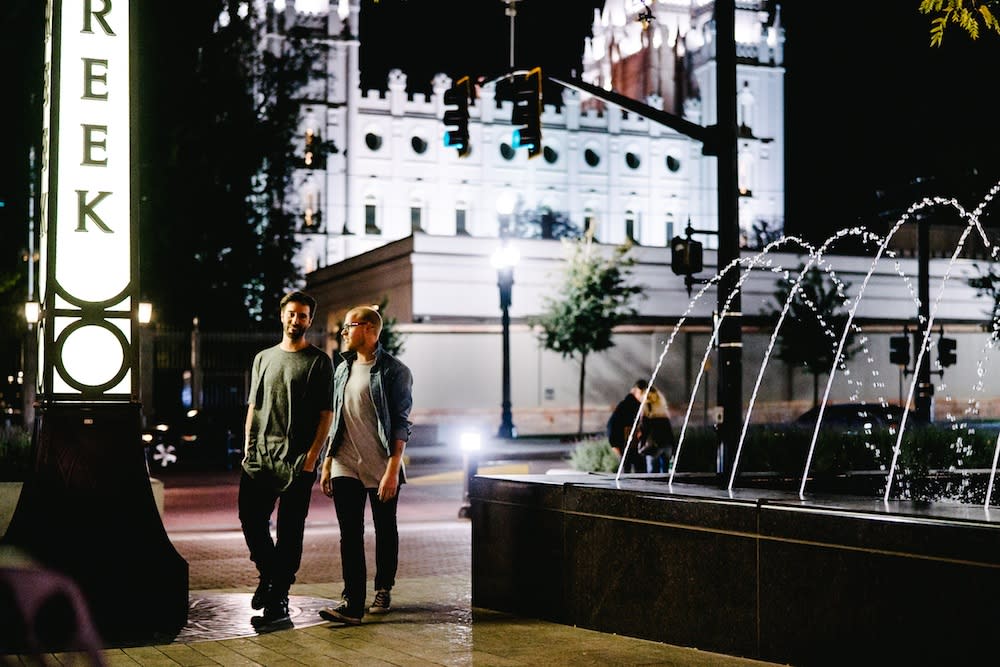 Here's a guide to the best of City Creek:
Fountains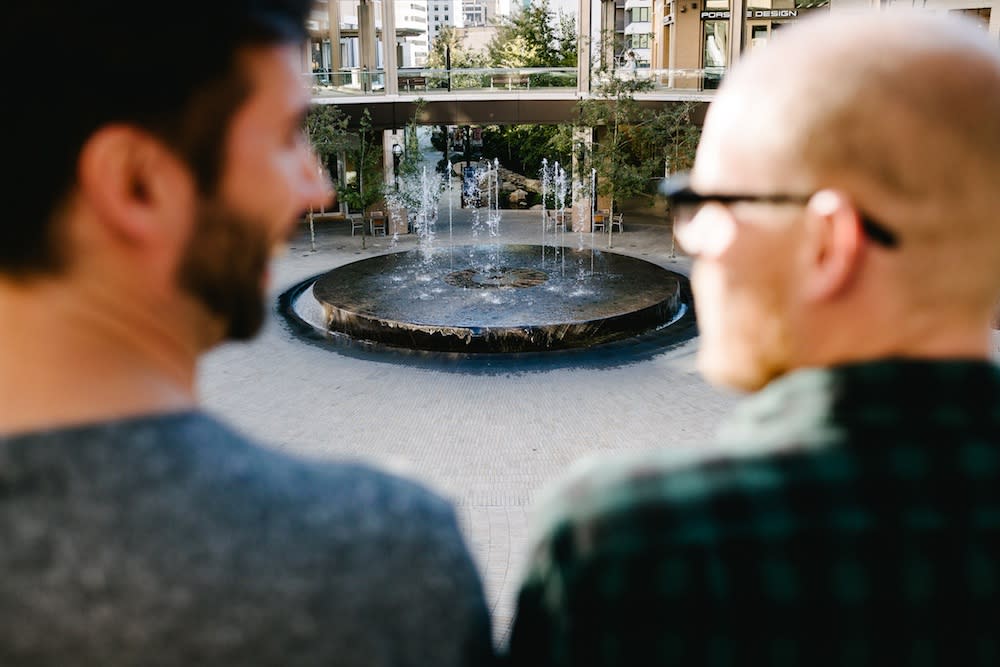 The three fountains in Richards Court, outside of Nordstrom, were designed by the creators of the Fountain of Bellagio in Las Vegas. The interactive "Engage" fountain spouts columns of water six feet into the air where they blossom into jellyfish. Kids are encouraged to run and play in this fountain.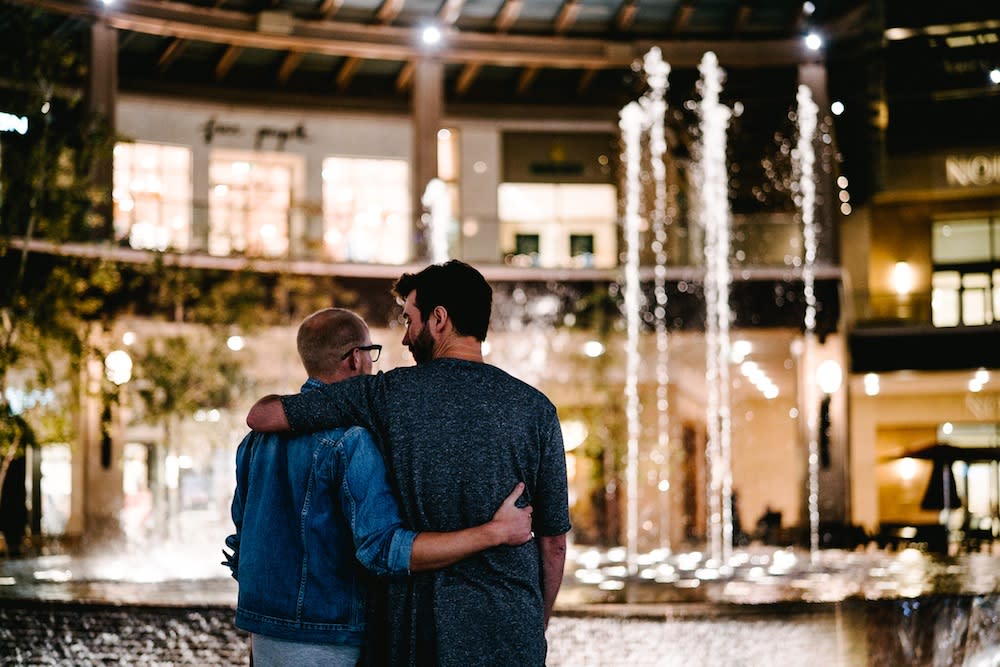 The other two fountains in the trio interplay with each other in a show of watery plumes, light, and music, every hour on the hour. At night, fire is added to the mix for an even more dazzling display. At City Creek's north entry, you'll find the dancing Flutter fountain backed by a long row of 100+ streams arcing over rectangles of granite.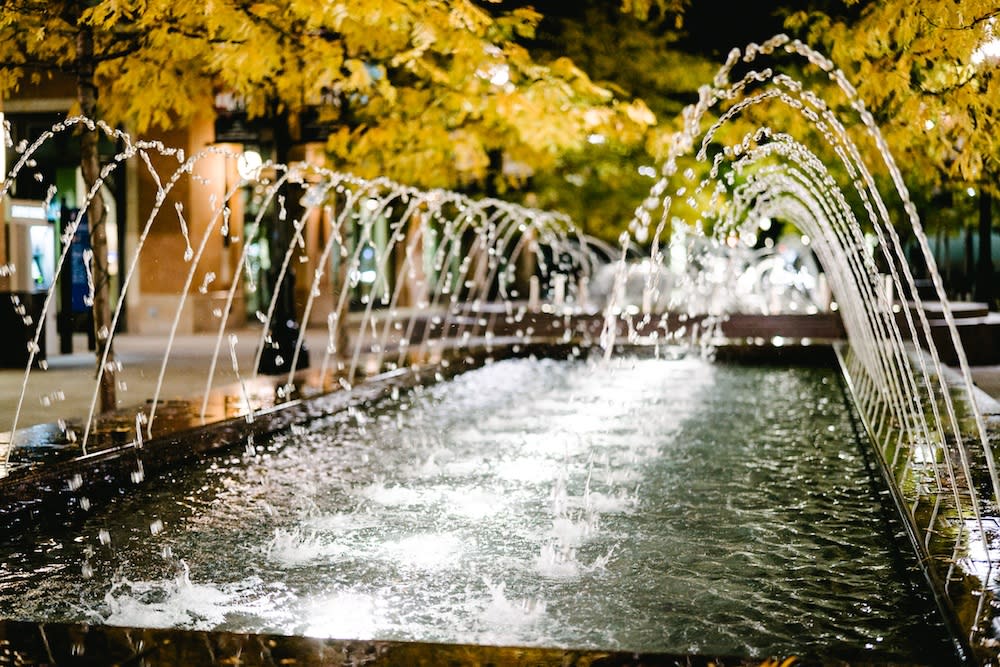 View of the Salt Lake Temple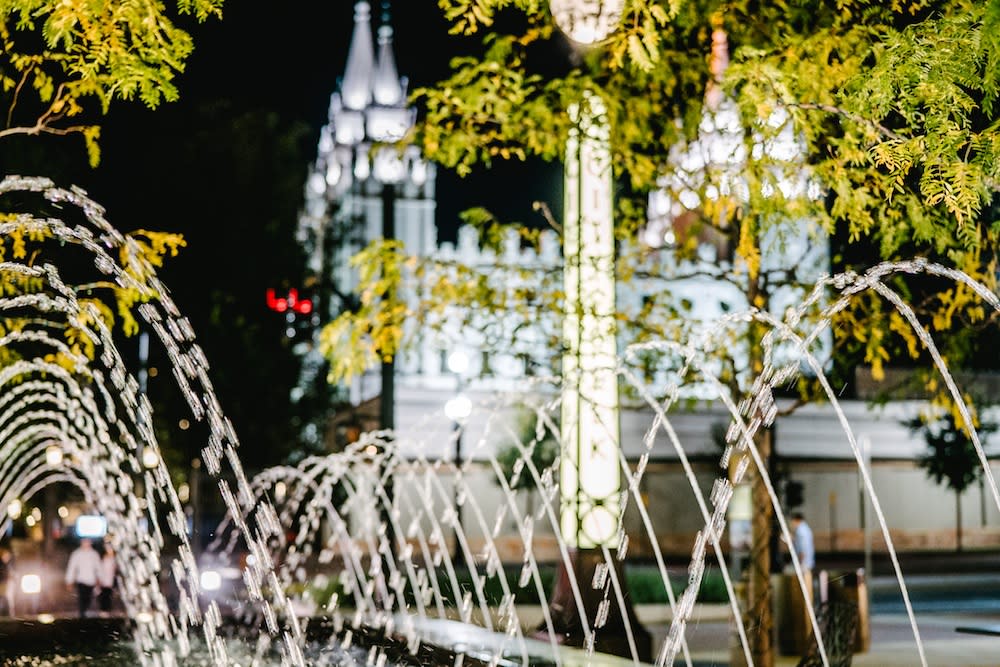 Salt Lake's most famous attraction can be seen from several points in the shopping center, including the Nordstrom's Sixth and Pine cafe, the north-entry fountains, and the skybridge. The sight is especially magical during Temple Square's Christmas light display.
Flora & Fauna
A simulated creek (a recreation of the historic City Creek that once coursed downtown) runs through the middle of the shopping center, stopping here and there to pool into ponds and cascade down 18-foot waterfalls. The stream is stocked with trout and landscaped with local plants, rocks, and boulders. Every Saturday morning at 10 a.m., you can meet by the Customer Service desk to feed the fish.
Utah Woolen Mills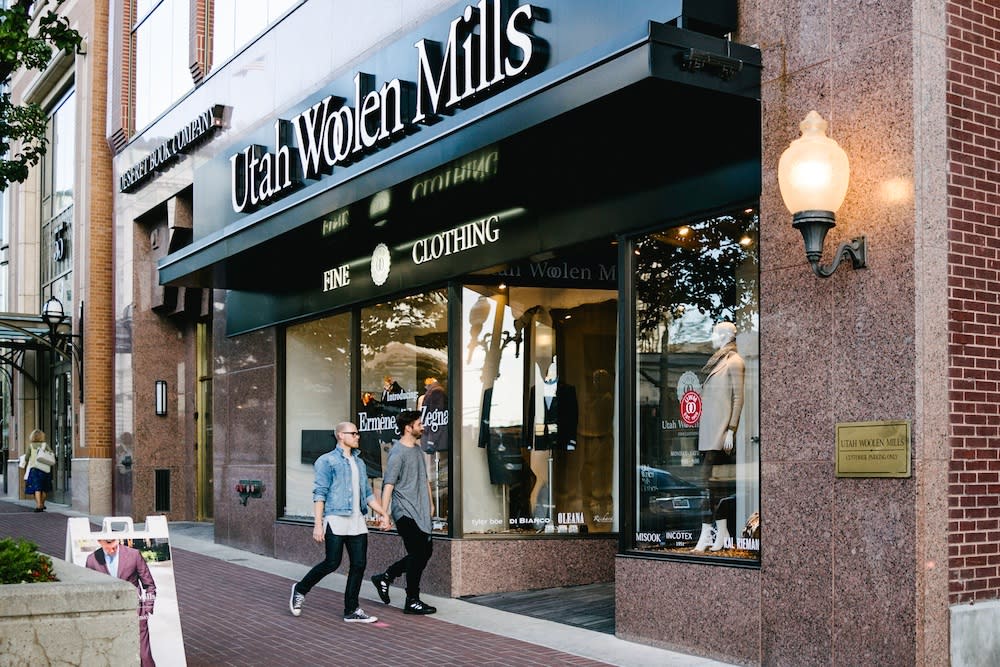 Family owned and operated since 1905, this retail shop curates top-quality suits, formalwear, high-end sportswear, sweaters, dresses, and more. Come in and get properly fitted for a Brioni or MaxMara suit, have a piece professionally tailored, or request a custom bespoke suit.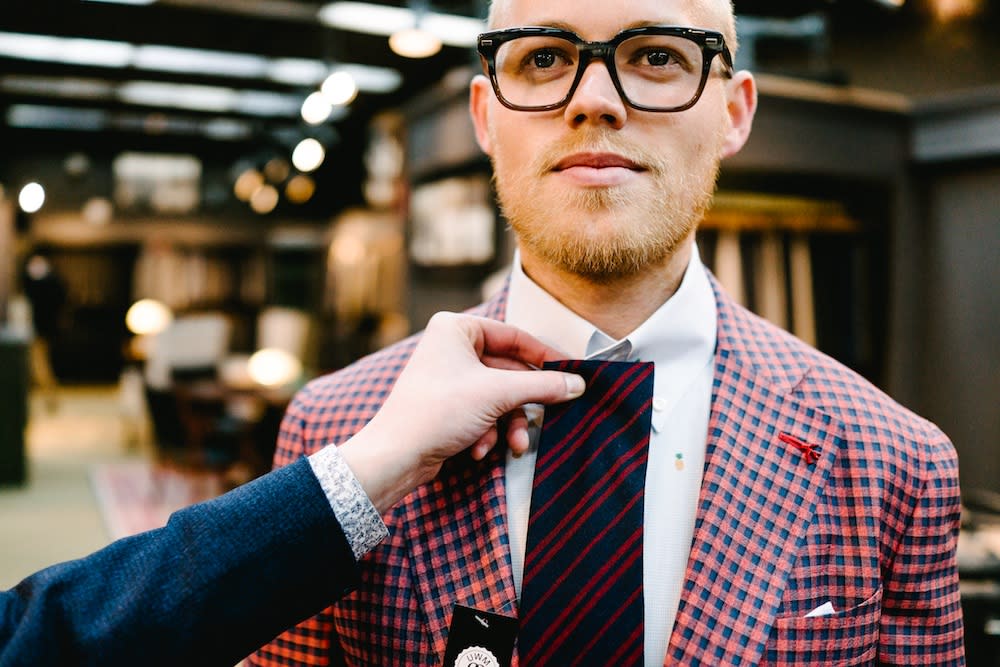 Tiffany & Co.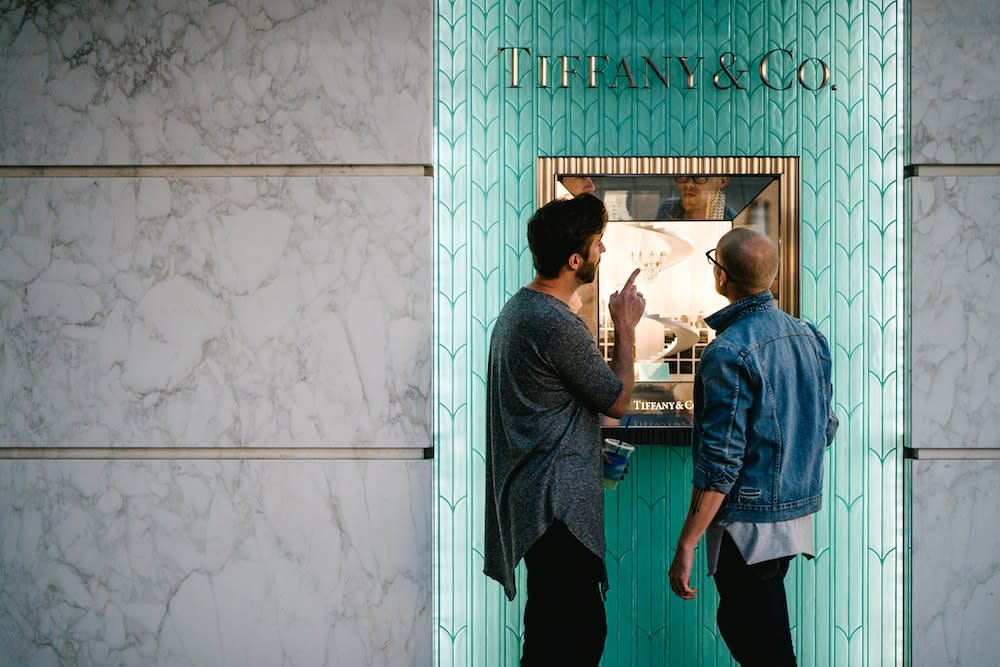 Whether you're ready to spring for something in a little blue box or you just want to marvel at spectacular diamond-encrusted creations, stop by this iconic jewelry store for some ooos and aaahs.
Other SLC-Specific Shops
City Creek has over 110 stores, including favorites like West Elm, Bose, the Apple Store, Coach, Macy's, and Nordstrom. There are also many stores here that you won't find anywhere else in Utah, including Anthropologie, Free People, Michael Kors, Porsche Designs, and Boss Hugo Boss.
The Gym
The Gym at City Creek is where Salt Lakers go to be "luxuriously healthy." In addition to steam rooms, saunas, an outdoor pool, and a relaxation room with a fireplace, The Gym offers a juice bar, cardio cinema, fitness classes, basketball and racquetball courts, and personal training.
Skybridge & Retractable Roof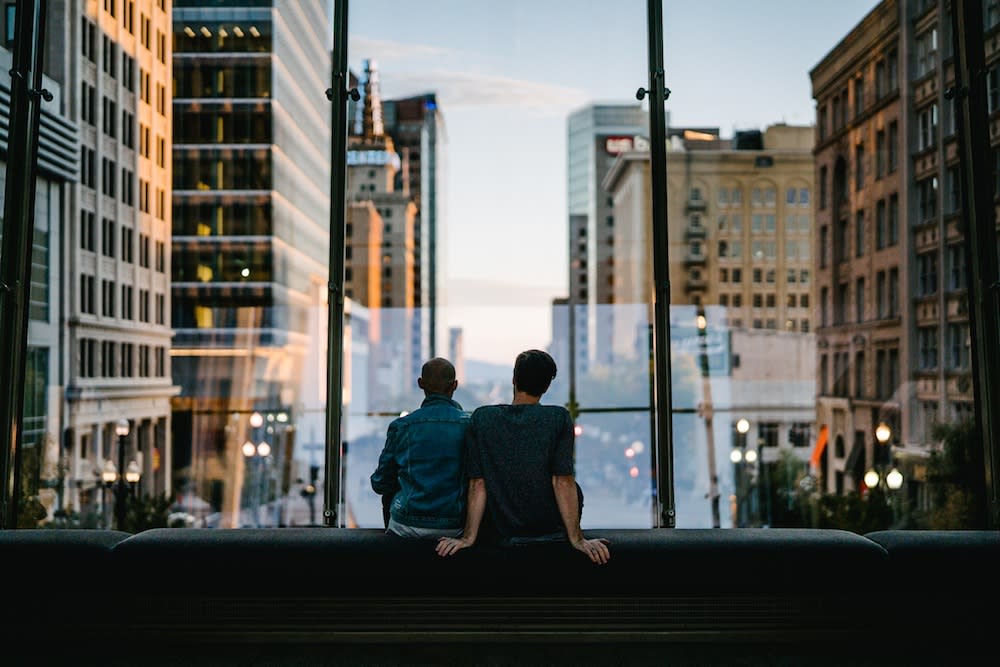 Connecting the east and west sides of the shopping center is a skybridge that arcs over Main Street. The skybridge is a nice spot to people-watch or snap a picture of the temple. And while City Creek is an open-air mall in the warmer months, in the winter (or in inclement weather) the award-winning 500-foot retractable roof closes to keep shoppers comfy.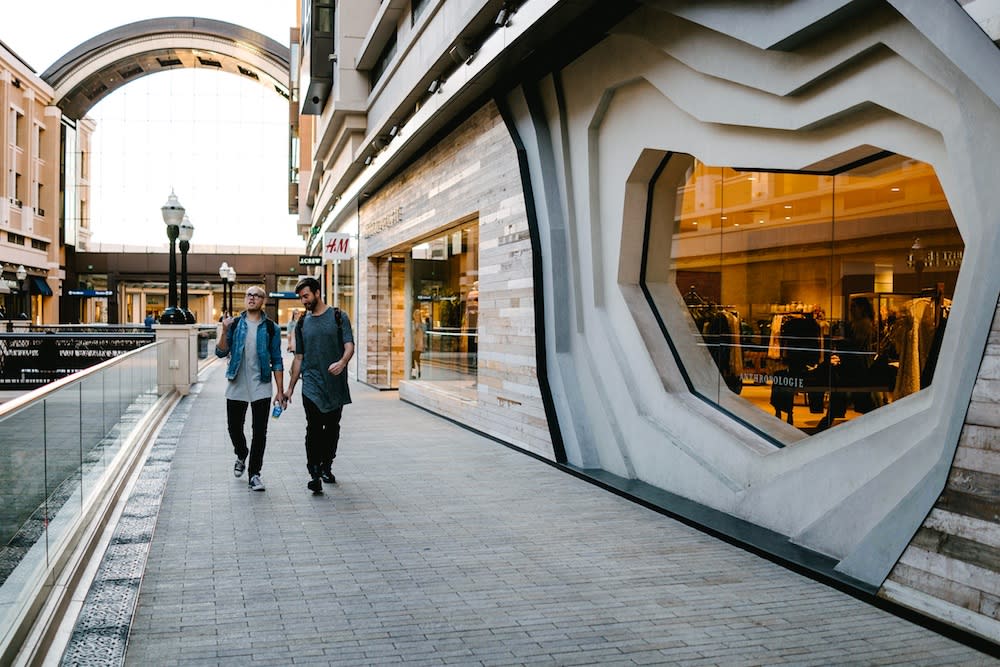 Noshing & Dining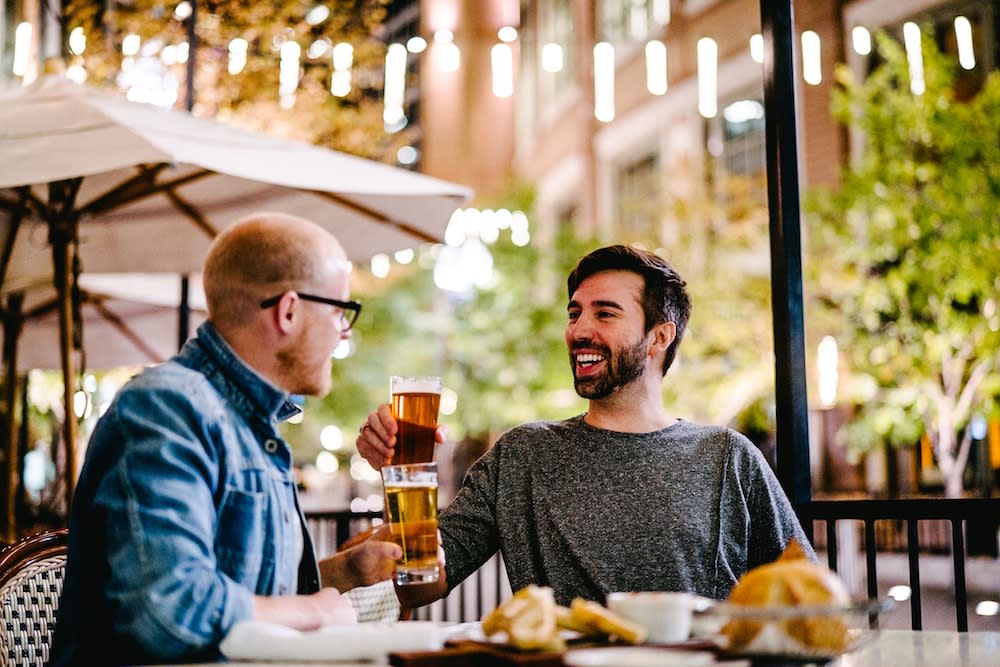 There are a plethora of places to satisfy your midday or evening munchies at City Creek. For a quick bite, try A Taste of Red Iguana, a fast-and-simple version of the famous Mexican restaurant in Salt Lake's Fairpark neighborhood.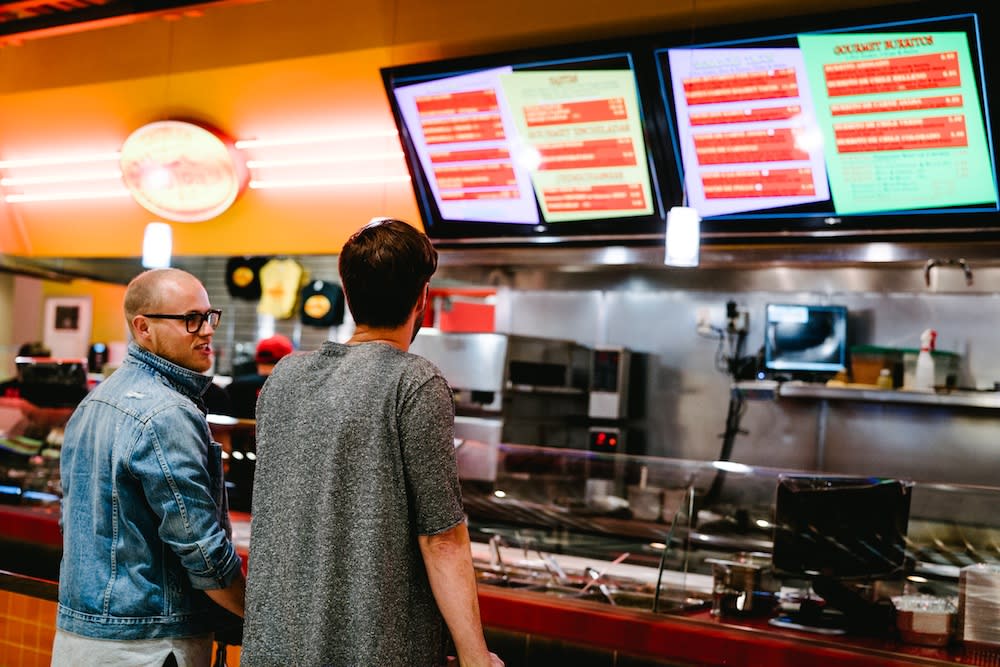 Or try Bocata for tasty grilled Spanish sandwiches. For a more complete dining experience, grab a table at Nordstrom Grill or Brio Tuscan Grille. And for an after-meal treat: Godiva Chocolatier.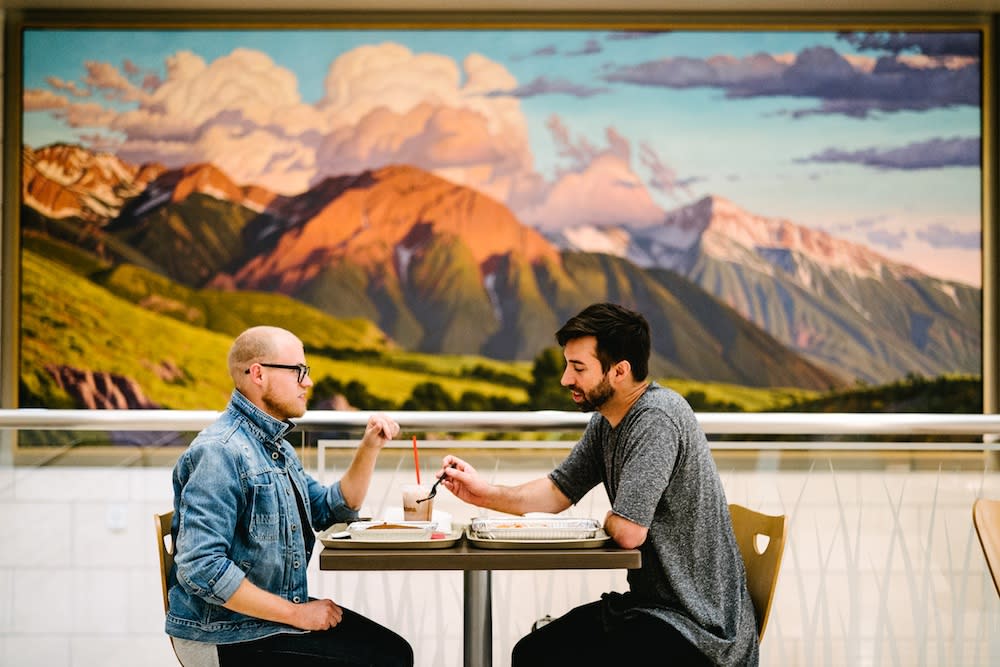 Trax & Nearby Fun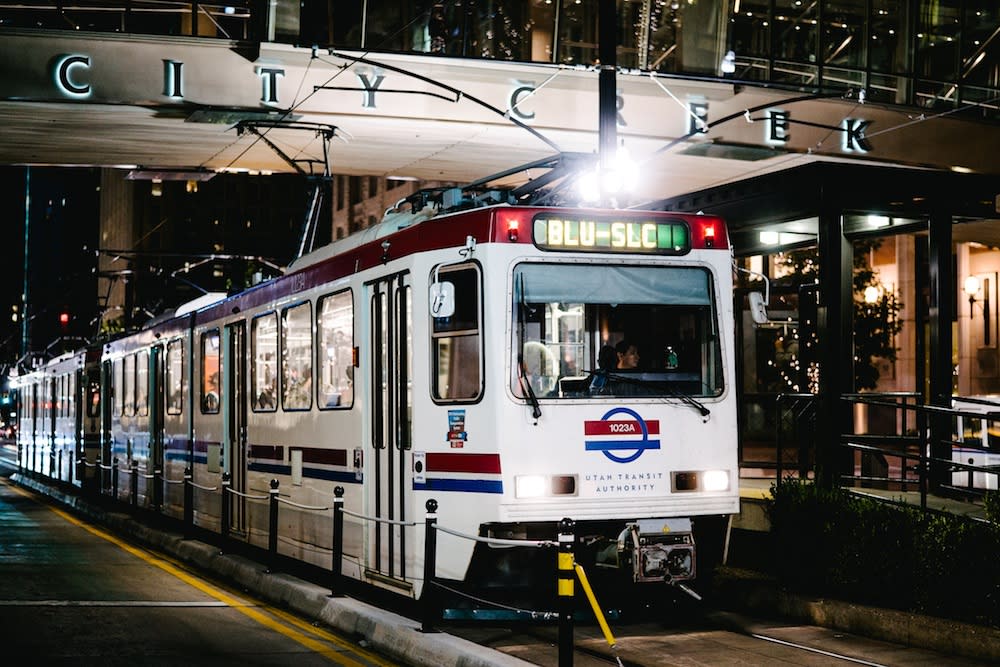 If you cross the skybridge, you'll notice Trax light rail running beneath your feet. Trax stops right in front of City Creek, so traveling to and from the shopping center is easy. If you've shopped to your heart's content and are ready for the next adventure, nearby Gallivan Center hosts regular events in the summer, the Eccles Performing Arts Center boasts an impressive lineup of plays and productions, and Temple Square is an endless source of curiosities and sightseeing. Looking to refuel or relax? Grab a pint at the charming Beerhive Pub, and or settle in at Caffe Molise—the rustic Italian menu and good wine list will hit the spot after your shopathon.