Utah may have a reputation for strict alcohol laws, but don't let that stop you from sampling the best brews Salt Lake has to offer. With a thriving brewery scene that is only getting bigger and better every year, local beers are never out of reach. In fact, many bars and restaurants do a good job of supporting local breweries by adding several listings to their menus. That way, even if you can't visit the brewery itself, you can still taste the flavorful results. From eco-conscious brewhouses to pubs that double as movie theaters, there's a beer for every taste and temperament.
For the Eco-Conscious Traveler: Uinta Brewing Company's Brewhouse Pub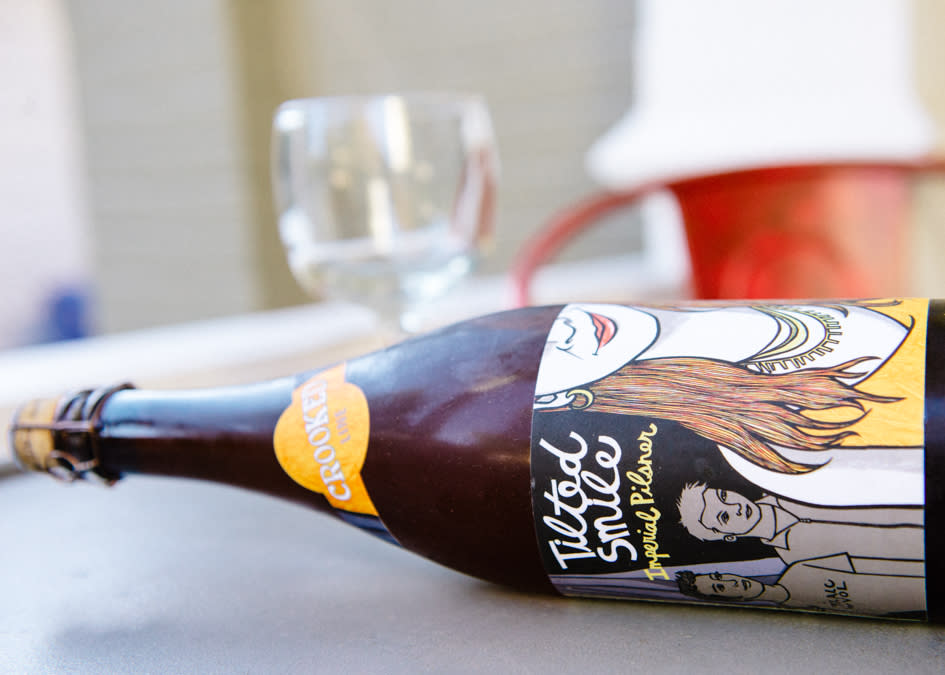 Located on the west of town, Uinta brews its beer while relying 100 percent on solar and wind power. Open since 1993, Uinta specializes in creating beers with a wide range of alcohol, from 4 percent to a whopping 13 percent. During its organized tour, you'll learn all about grain milling, fermentation, filtering, and kegging. Even if most of the information goes over your head, you're sure to appreciate the beers when it comes time for tasting. Doubling as a restaurant and pub, the menu allows you to build your own sandwiches by selecting your preferred toppings and bread.
For the Creative Traveler: Avenues Proper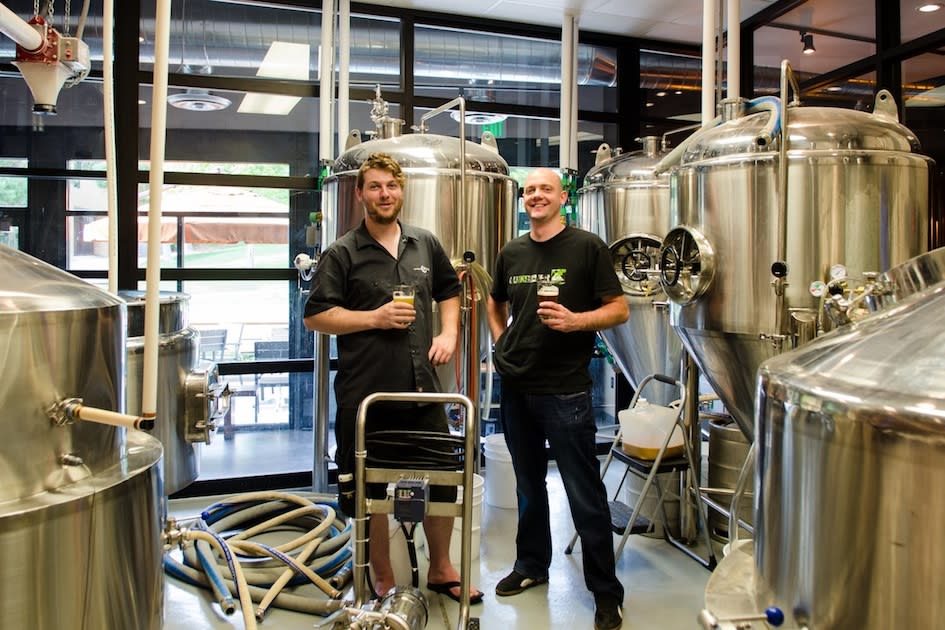 Avenues Proper is a great pitstop along any walking tour of Salt Lake, and it happens to be located in one of the city's oldest and most beloved neighborhoods. Compared to other breweries, Avenues is on the small side, but that's one of the reasons people like it so much. This "nanobrewery" has a neighborhood feel to it and a low-key atmosphere that's contagious. There are usually 10 rotating beers on tap, with the Proper among the year-round offerings. The golden ale boasts tangy and citrusy flavors and feels like a party in your mouth, while the Oatmeal Red is a mix of amber and oatmeal stout.
For the Experienced Beer-Tasting Traveler: Epic Brewing Company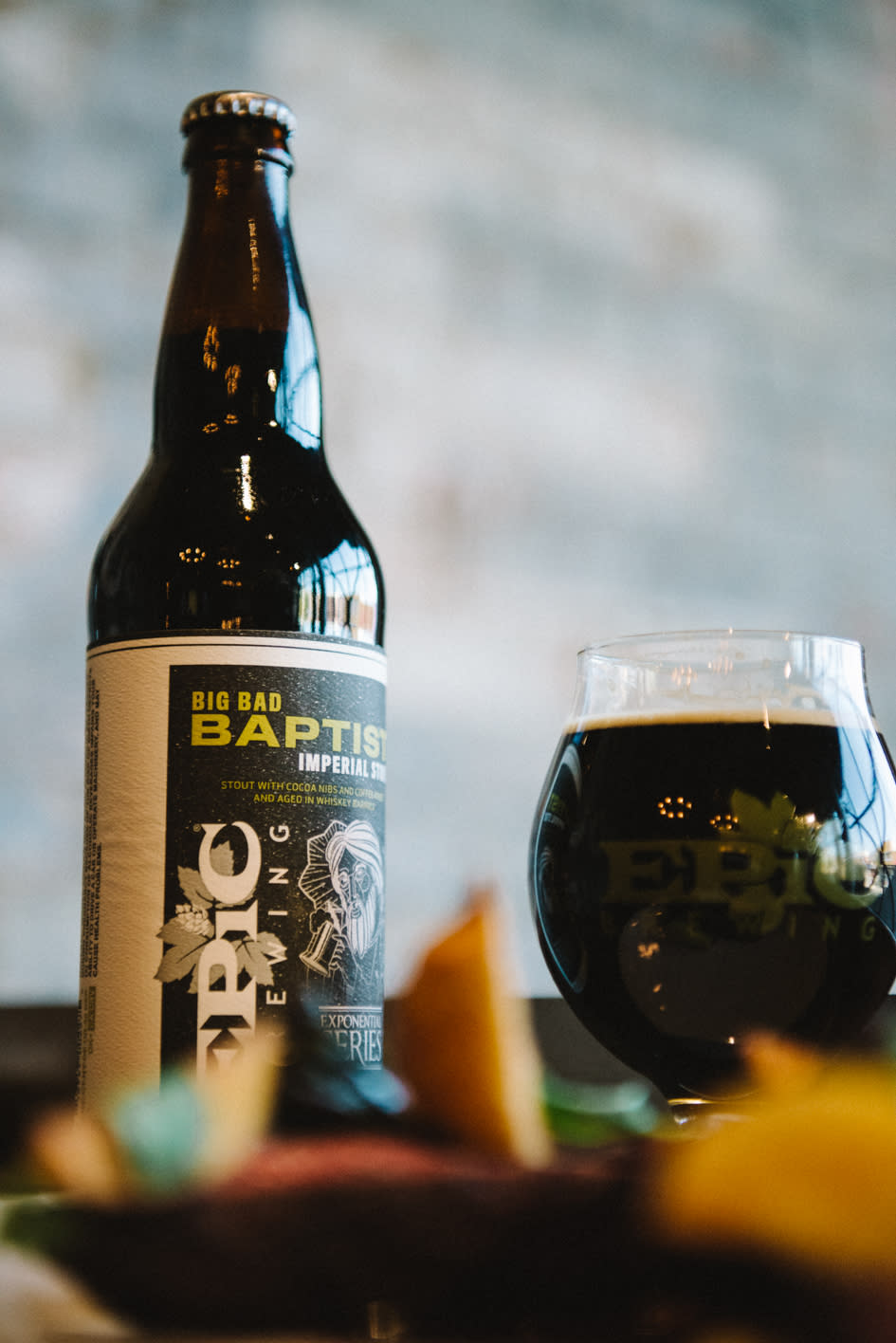 Its name says it all. Epic is literally quite epic when it comes to beer. Known for brewing high-alcohol-content beer, this is one brewery not to take lightly (pun intended)! Utah state law requires you to order food when slurping down these brews, so pair an Epic beer with a sandwich or bowl of soup in the brewery's tasting room. Serious beer fans should plan at least an hour here, as there is so much to sip on. The bubbly offerings are served in bottles, so the alcohol content has no limit (be forewarned: some of Epic's beers pack a punch). Try starting off with lower-alcohol beers and slowly working your way up. Patrons can sample 4-ounce tasters of any of Epic's beers.
If you loved Epic...
Pop into the Annex, Epic Brewery's eclectic gastropub, located in the hip Sugar House neighborhood. Here you can sit down with a unique and satisfying meal and one of Epic's award-winning beers. The Annex also brews a few beers specifically for the restaurant, which you can enjoy on draft.
For the Foodie Traveler: Red Rock Brewery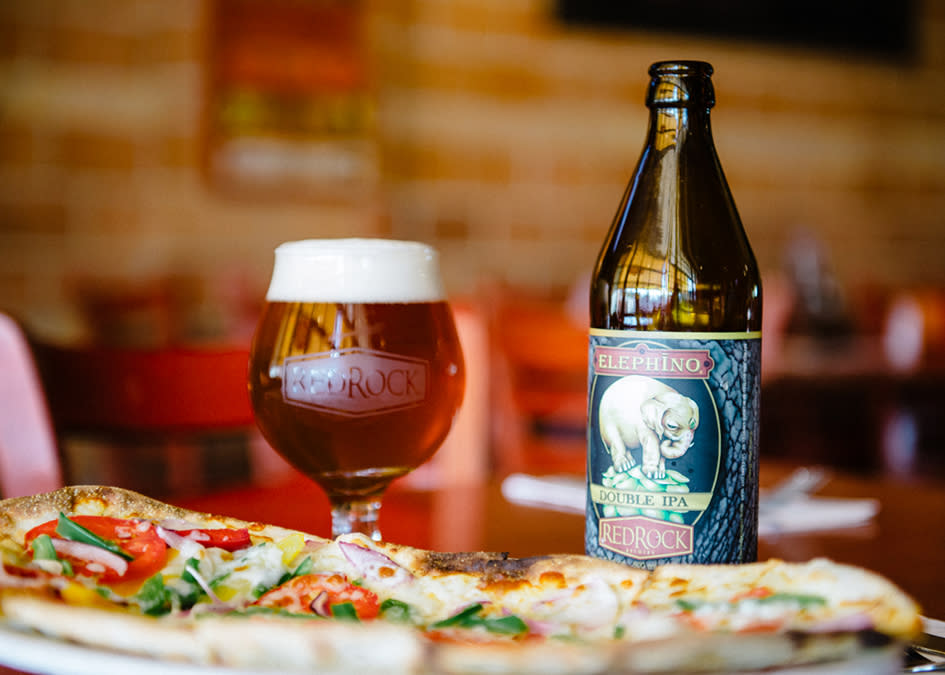 Open for more than two decades, Red Rock Brewery is a safe bet for quality beer and tasty pub food. With its original location in downtown Salt Lake, Red Rock has earned serious street cred among locals, and for good reason. Serving lunch, dinner and late-night bar snacks seven days a week, it's a one-stop shop for top-notch brews and food. Choose between draft classics and bigger and bolder brews from the Fine Line. In addition to the company's own beers, it offers other alcoholic (and nonalcoholic) drinks. The high-quality pub food is not to be missed, so show up with an ample appetite.
For the Lightweight Traveler: Desert Edge Brewery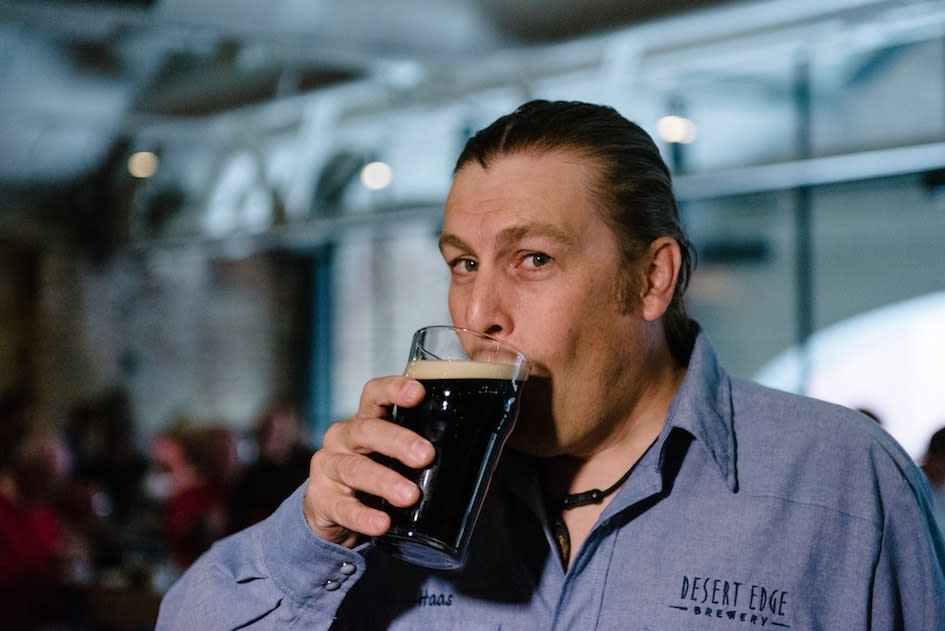 Located in historic Trolley Square, Desert Edge doesn't have to brew all of its beers at 4% ABV (3.2 ABW)—it just does it to prove how delicious low-point beer can be. All of Desert Edge's brews weigh in at this alcohol level, and everything from the Road Rage Rye to the seasonal Backcountry Cream Ale are super sessionable and satisfying. This pub is popular with Central City locals, and the lunch and dinner menus alone are worth stopping in for.
For the Classy Traveler: Squatters Pub Brewery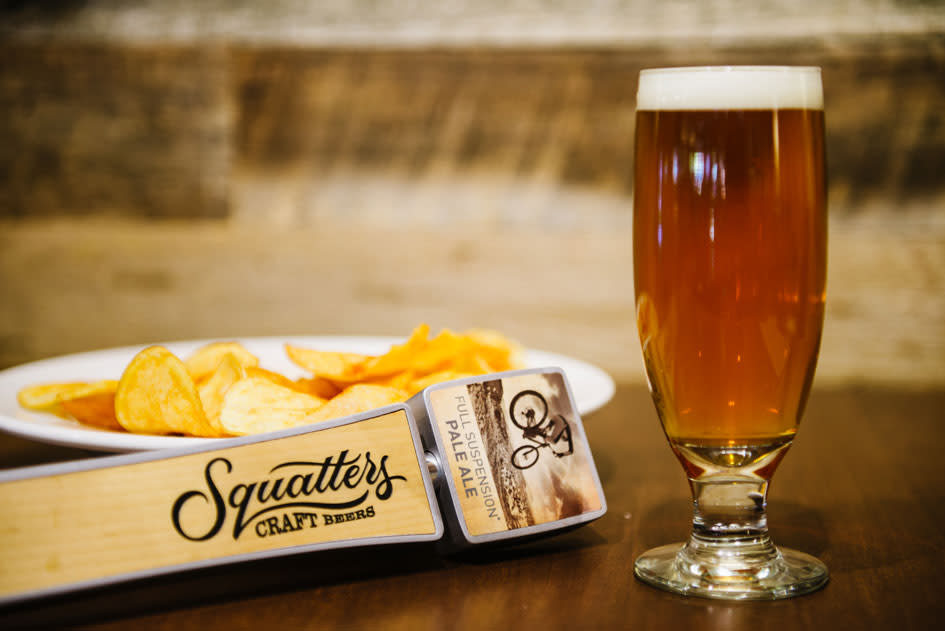 Founded as a brewery back in 1989, this is a must for any beer fanatic. Located in the southwestern corner of downtown Salt Lake City and housed inside a historic hotel, Squatters is as classic as breweries get. On any given day, there are about 12 of Squatters' own beers on tap plus mixed drinks and wine if you're so inclined. As one of Salt Lake's oldest breweries, this might be a good starting point if you plan to hit up a few before leaving town. The atmosphere has an "anything goes" vibe, with some patrons watching a game while slurping down beer and others nestled quietly in a corner catching up on life.
For the Sassy Traveler: Wasatch Brewery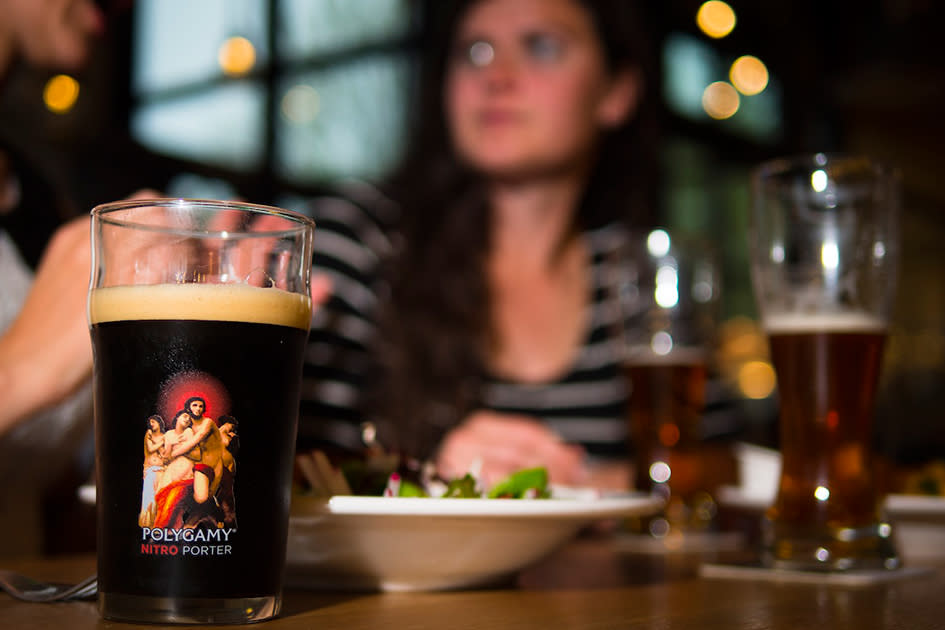 Another of Utah's beer-scene staples, the fruits of Wasatch Brewery are best enjoyed at Wasatch Brew Pub in Sugar House. Founder Greg Schirf opened Utah's first brewpub and is famous around these parts for his irreverent attitude, which is evident in the names and labels of his beers (order a Polygamy Porter, Provo Girl, or Devastator).
For the Bohemian Traveler: Bohemian Brewery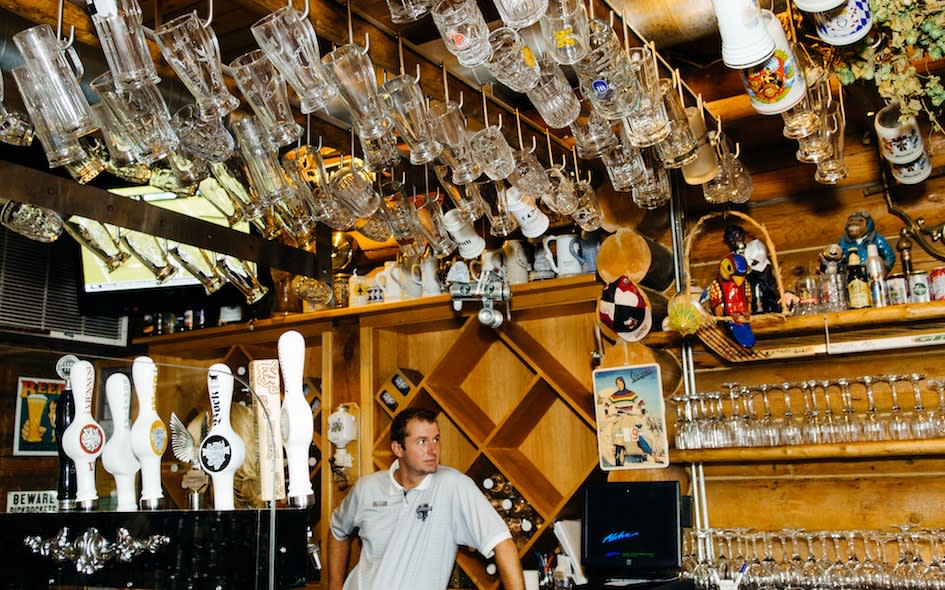 The appropriately named Bohemian Brewery serves European-style lagers, so expect to see lots of brews with tastes reminiscent of the Czech Republic, Bavaria and Germany. You'll have to plan a little extra time for travel, as the brewery is located just south of the city, in Midvale. Still, it's well worth a visit, especially if you're eager to relive your days backpacking across Europe. There's a restaurant as well, with traditional food items like bratwurst, goulash, paprikash and schnitzel, plus American-style entrees. If you don't like crowds, this is a great choice because it's usually less packed than those in downtown Salt Lake.

Join us at VisitSaltLake.com for hotel information, dining and nightlife ideas, and other vacation planning tools for your Salt Lake adventure.