It's time to revise your list of must-visit Pride Weekend party towns, because the Utah Pride Festival, June 4 to 7, 2015, in Salt Lake City is quickly establishing itself as one of the premier Prides in the United States.
But it should be no surprise—Salt Lake City has the seventh-largest gay population of any city in the U.S., has the highest percentage of gay parents in the U.S., and is a beautifully inclusive town surrounded by a stunning and scenic mountain range. In June, when the hearts of LGBTQ people turn to thoughts of attending the best Pride Festival they can find, the Utah Pride Festival is a fantastic and unexpected find.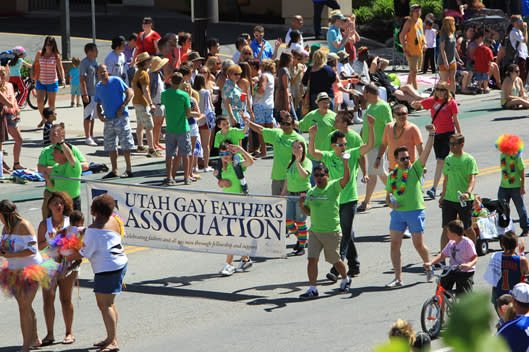 The Utah Pride Festival has everything any Pride Weekend ought to have, plus a whole lot more. Every stripe and color on the rainbow is represented with a throng of 35,000-plus LGBTQ people celebrating in Salt Lake.
Utah Pride has a Dyke, Trans, Sexually Fluid, and Poly Rally and March; a Pride Film Festival; a Pride Day 5K Fun Run; and even a Pride Golf Classic raising charitable funds for LGBTQ causes. And the weekend naturally culminates in a Pride Parade on Sunday, the second-largest annual parade in Utah.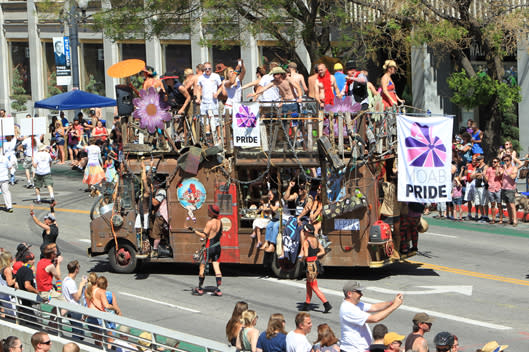 Alcohol will be served! While a few smaller, rural communities in Utah are dry, Salt Lake is very pointedly not a dry town. There are bars and nightlife, and visitors will also find a thriving scene of
gay bars
. And yes, vendors are permitted to sell alcohol in certain areas of the Utah Pride Festival. So if beer busts and keggers are your thing, you'll find them at Utah Pride.
Utah Pride offers designated zones for everyone, including a Kids Zone and Family Zone, a Pet Zone, a Gender Zone, an Art Zone, and even a Karaoke Zone where everyone's welcome to sing it loud and proud.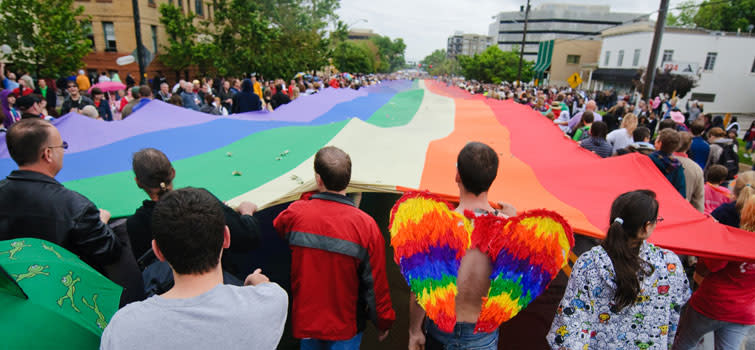 Utah is a progressive LGBTQ rights state, and far ahead of the curve. Yes, Utah is a legal marriage state, and the mayor of Salt Lake City even performed marriages and held same-sex wedding receptions at a previous Pride. Discrimination based on sexual orientation and gender identity is very specifically banned in Utah. All private consensual sexual conduct between two adults is legal everywhere in the state.
The "pioneer country" of Utah is more of an LGBTQ pioneer than most people realize, so make plans to open your eyes to the beauty of Salt Lake for Utah Pride. Keep an eye on UtahPrideFestival.org and the Utah Pride Festival Facebook page for festival updates.
Join us at VisitSaltLake.com for hotel information, dining and nightlife ideas, and other vacation planning tools for your Salt Lake adventure.