Spooky Science
Unleash Your Inner Mad Scientist at The Leonardo
Wednesday October 28, 2015
The Leonardo, Salt Lake's favorite interactive science and art museum, went above and beyond with its Halloween events and exhibits this year. One of the most popular productions has been Spooky Science, a collection of exhibits designed to give you the creeps, make you cackle, and unleash your inner mad scientist.
Here's a taste of the spookiness awaiting you at the Leo during October's final days:
The Laugh Graph
Some of pop culture's greatest evil laughs play on a continuous loop, and you can match your laugh to theirs (or invent a haunting howl of your own) and see it graphed out on an oscilloscope.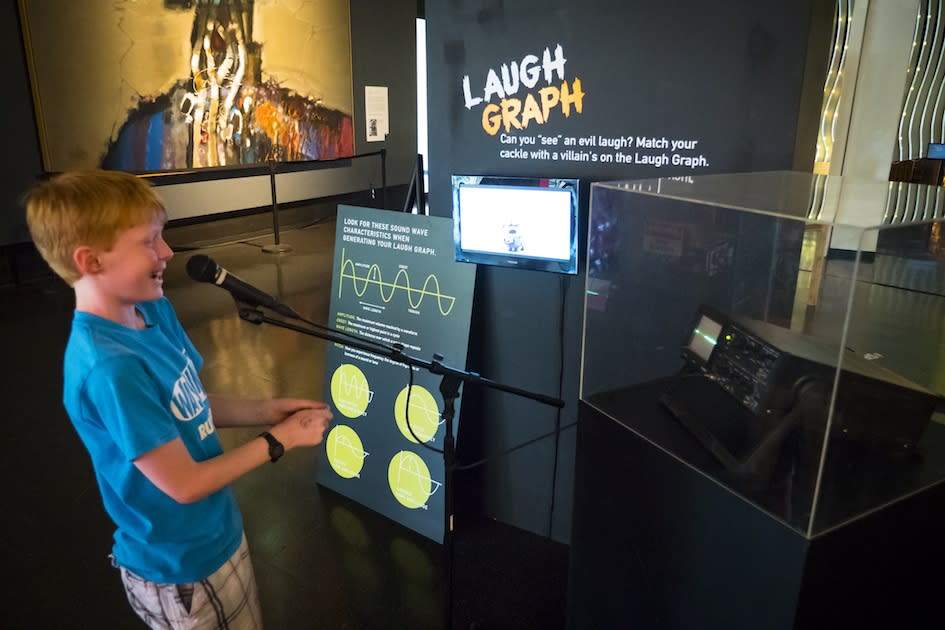 (This kid had some seriously awesome laughs.)
The Hand Crank Generator
See how much of your energy is required to power an old-fashioned lightbulb vs. a new energy-efficient lightbulb. The results will terrify you!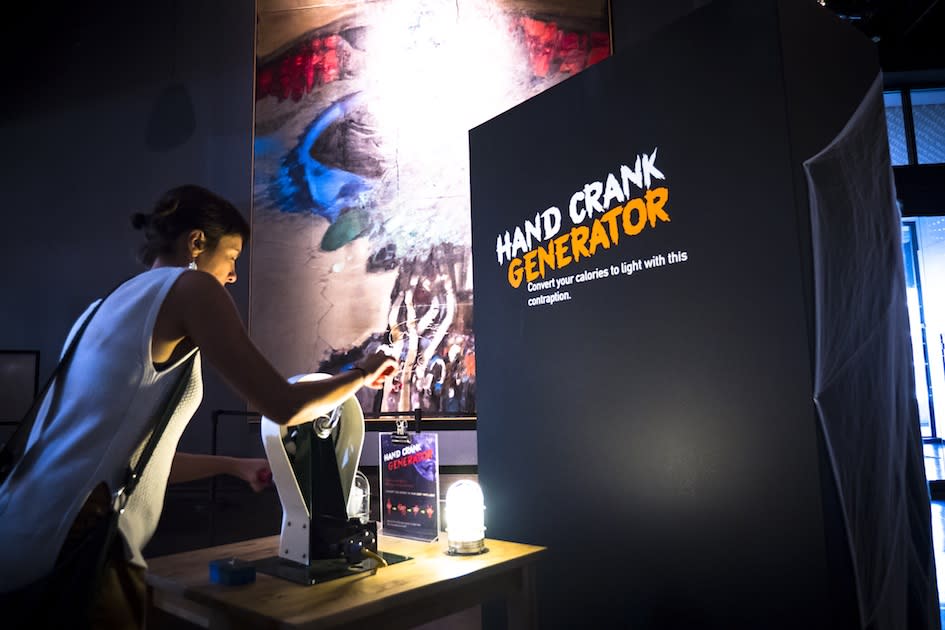 Spooky Stop Motion
Use the Leo's large-screen cameras to create your own stop-motion animation, full of scary characters.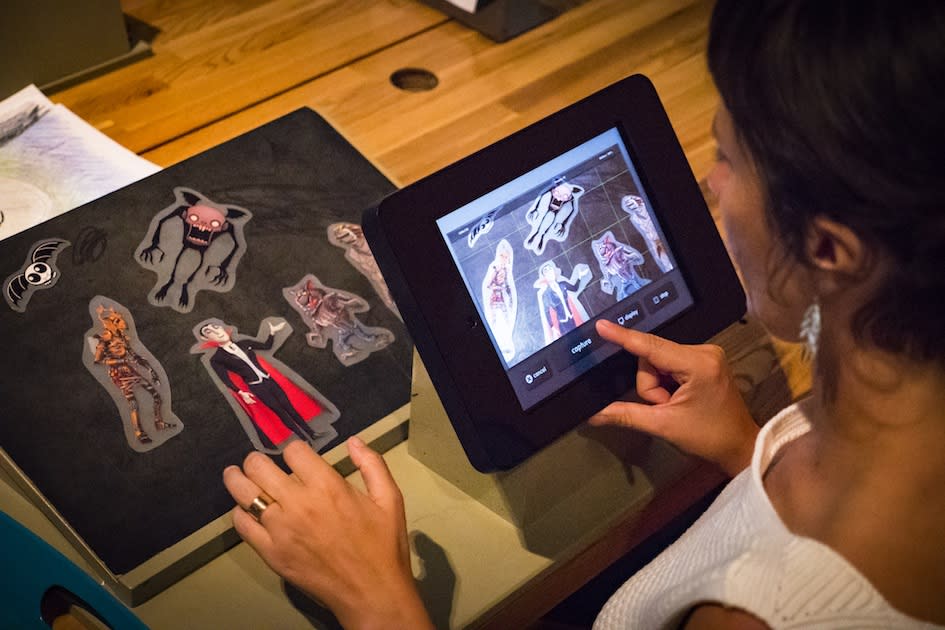 Perceptions
This exhibition features multiple perception-challenging exhibits. They'll mess with your eyes, ears, fingertips, and sense of space—in a good way. (Don't miss The Virtual Haircut.)
In addition to these highlights, you can also create creepy music with a theremin, craft scary Halloween masks, paint and carve pumpkins, and make flying ghosts.
Spooky Science is a definite win for kids, but make no mistake, adults get a big kick out of the museum's Halloween-themed exhibits, too. And of course, admission to the museum includes Spooky Science stations as well as the rest of the stellar exhibits in the museum's Grand Exhibit Hall.
Now through Halloween, post a photo of The Leonardo to Instagram with the #spookyscience hashtag and be entered to win an Amazon gift card. Don't miss it!