Snowshoeing Killyon Canyons
Tuesday February 19, 2013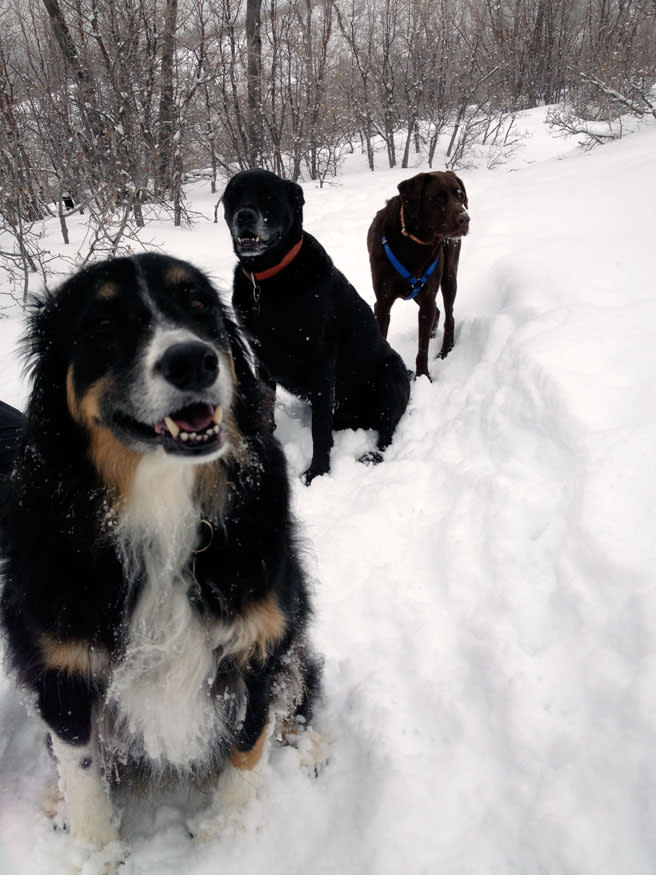 For all you dog lovers out there that want to get some fresh air this winter, you will definitely be excited about this one. Killyon Canyon is a local gem that has great year round trails for hiking, biking, backcountry skiing and snowshoeing. The best part, dogs
are welcome any day of the week.
My sister and I recently took our pups up for an early morning snowshoe to enjoy the scenery and hopefully tire the dogs out. Even though it was snowing, the mountain views were no less beautiful. It's about six miles to the Ridge Overlook and has
gorgeous views of Killyon Canyon, Emigration Canyon, and the Salt Lake Valley. I definitely don't recommend this hike if you don't like dogs, we passed several other groups of snowshoers and a few backcountry skiers and almost every group had a few
furry friends with them.
With the trail head just a 25 minute drive from downtown SLC you are able to escape into the beautiful backcountry and don't have to make a whole day of it. The trail is in and back so you can go as long and as far as you want. A few warnings: Parking can be a little tricky because the trail head starts at the end of a residential road and there are no restrooms.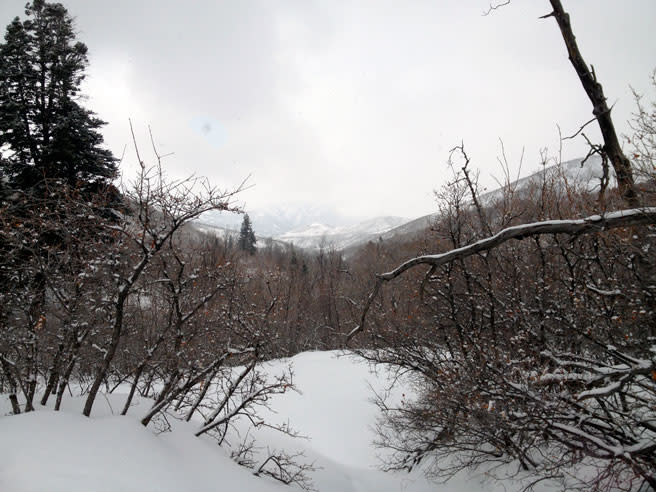 If you are not keen on hiking around dogs there are many other places to go snowshoeing and backcountry skiing in Salt Lake City. The Nordic Center at Solitude has miles of immaculately groomed trails and Millcreek Canyon is another awesome place to go.
Kate Griffin is a Communications intern at Visit Salt Lake.