SLC's Current Makes Waves in the National Foodie Scene
Current Makes Open Table's Top 100


The results are in, and SLC's Current, a fish and oyster eatery that's already generated its fair share of buzz, has made OpenTable's list for 100 Best Restaurants in America for 2016. OpenTable, an online service for booking a table, is to restaurant reservations what Uber is to getting a ride—it makes it easy, wherever you are. The list was based on analysis of more than 5 million restaurant reviews of more than 20 thousand restaurants across the nation, all submitted by verified diners. Not only is this a big deal for Current, it's a big deal for our city—this is the first time any SLC restaurant has made the list, furthering proof that our culinary scene is a growing force to be reckoned with. The fact that Current's offering is seafood focused, in our landlocked state, makes the listing that much more impressive.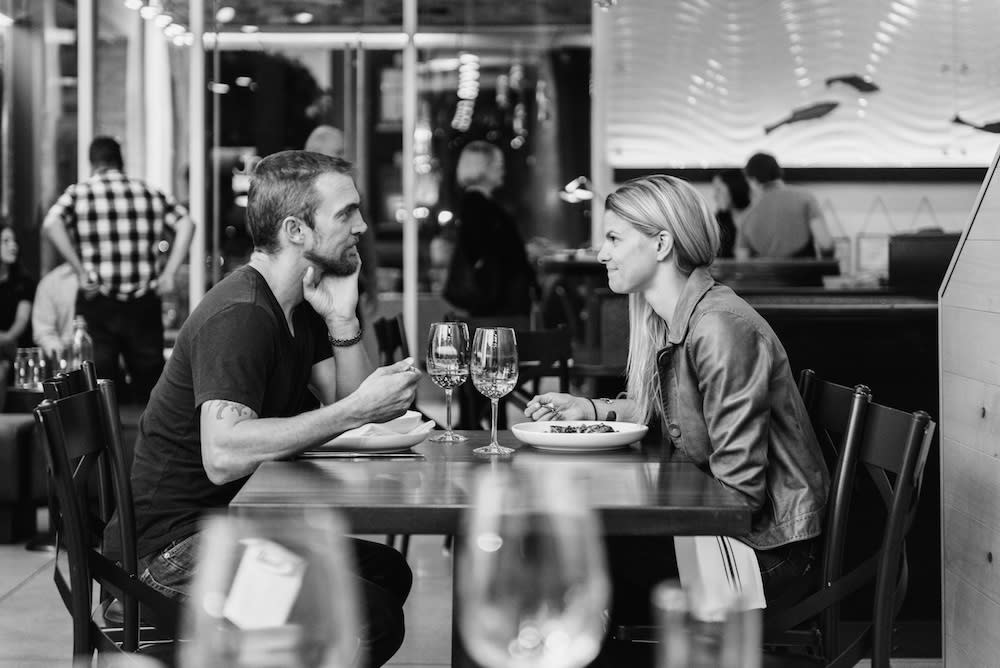 Current is a shining example of architectural preservation. Located downtown on the northwest corner of 300 South and 300 East, the brick building with a seductively curved barrel ceiling was Salt Lake's original Ford auto dealership. After sitting vacant for years with an uncertain future, Mikel Trapp's Trio Group teamed up with the LaSalle Restaurant group to breath new life into the space. The exposed brick and the beautifully restored ceiling preserve the history, while the fresh style, perfect lighting, and cozy booths make for a decidedly modern and upscale dining experience. Long after the plates are cleaned, you'll be tempted to nurse your drink (or just order another) and linger for a while.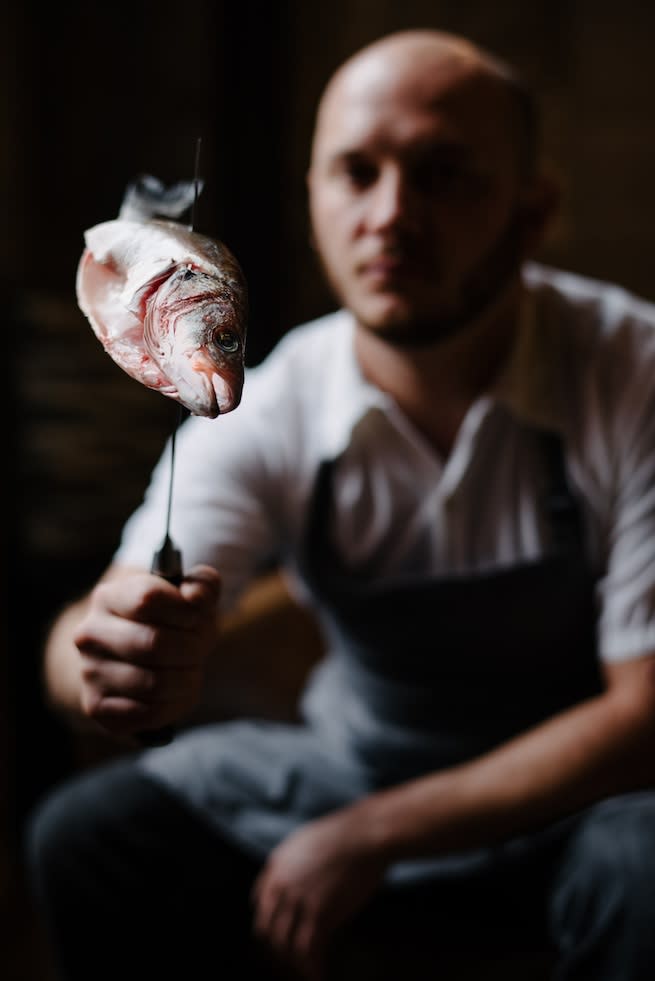 Just as Current's design is stripped down to make the building's architecture the star, Chef Logen Crew's vision is to make the seafood the star of every plate. To execute such a vision, the freshest and highest quality fish is critical, and Crew goes to great lengths to get it. Not only is freshness a focus, sustainability of the product is equally valued. Crew has established a rigid set of guidelines for his sous chefs designed to ensure both. They only source from a handful of seafood producers who adhere to sustainable fishing practices. They keep detailed notes on every fish and batch of oysters ordered, tracking where it was caught, how it was caught, and how long ago it was caught.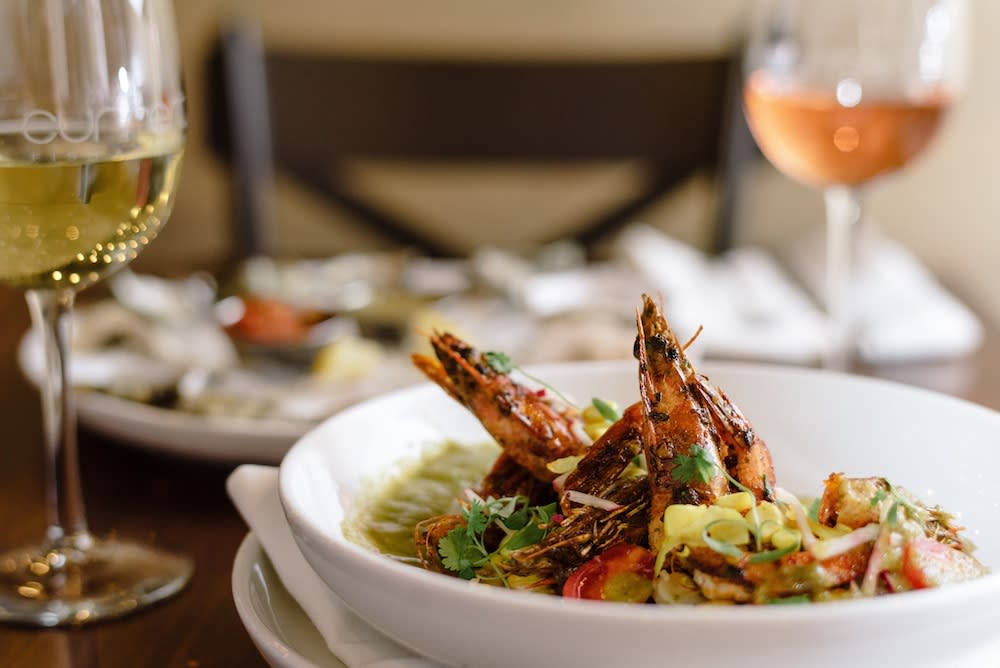 For starters, oysters, from both the east and west coast, are a must. Shucked to order and served with a brilliantly fresh cucumber mignonette, you're liable to forget you're sitting in Salt Lake City and not some seaside haunt. If raw shellfish isn't quite your speed, the grilled west coast oysters, served with caper-herb butter, won't disappoint. Also not to be missed, and meant to be shared (but you won't want to), is the grilled calamari, served with charred jalapeno and a tasty lemon aioli. For spirits, let the array of nautically inspired craft cocktails fill your sails for the rest of the evening's journey. These cocktails were dreamed up by Current Bar Manager Amy Eldredge, who studied under the renowned late mixologist Sasha Petraske—the man who initiated America's craft cocktail renaissance. Every refreshing offering is crafted with utmost precision and thoughtfulness. If wine is more your style, the globally curated list of reds and whites, available by both the glass and bottle, will not leave you wanting.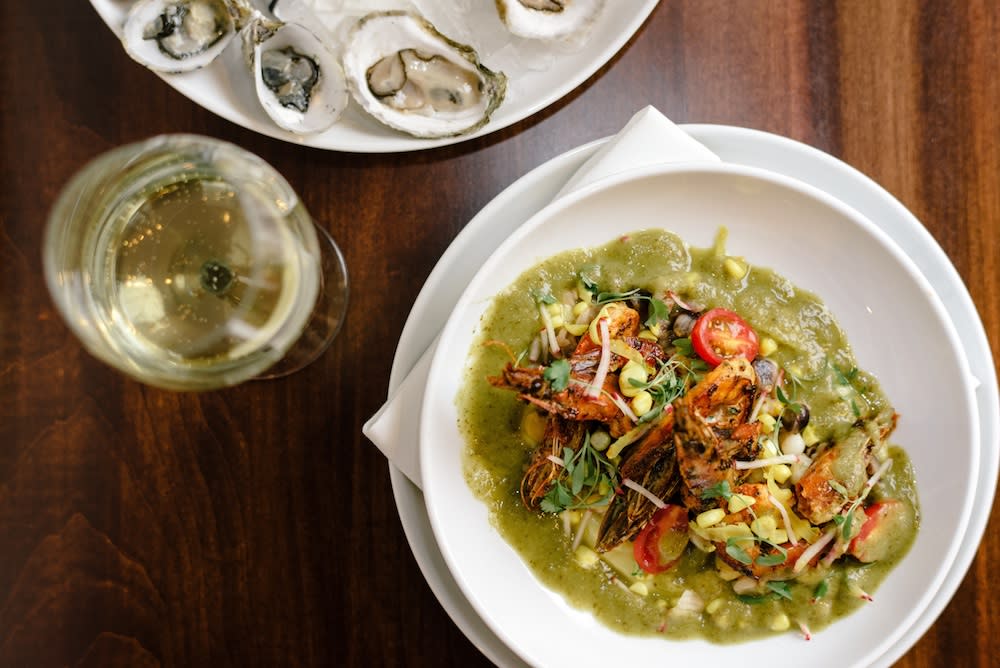 After your palette has been primed and your mood elevated, you can begin exploring Current's impressive selection of small and large plates. The Branzino—a Mediterranean sea bass served whole with sautéed greens, almond, lemon, and sea salt—is a main stay on the menu and has had local foodies raving for months. The Thai Fisherman's Stew, a rich symphony of prawns, scallops, mussels, fish, and root vegetables served in a coconut lemongrass broth, showcases Chef Logen Crew's love for the bright flavors of Southeast Asia. If you're looking to keep things simple, and the bill light, the Grilled Fish Sandwich, made with the daily fish and served with spicy slaw and fries, will certainly satiate your seafood craving.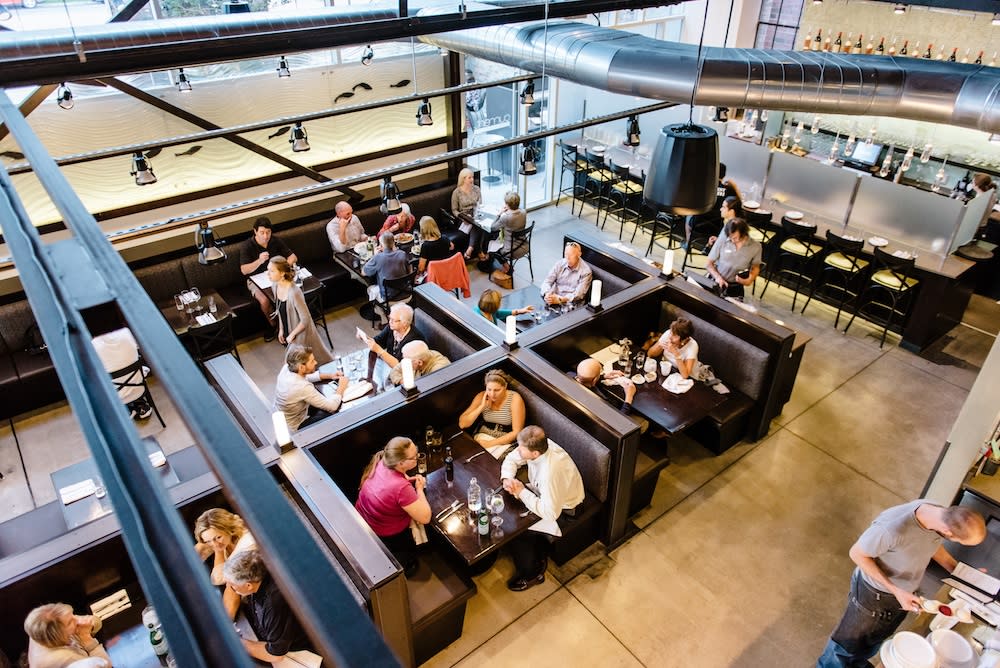 It will be hard to do, but you'll be missing out if you don't spare a little room for dessert. Pastry Chef Alexa Norlin, who formerly left her mark on the delicious desserts of SLC restaurants Trio and Rye, is who you'll want to track down and thank after having your mind blown—especially if you're the type with a sweet tooth. The Mascarpone Cheesecake, finished with passion fruit curd and a hint of toasted sage, is rich as it should be, yet still light and fresh. You also can't go wrong with the elegantly silky White Chocolate Budino with lemon curd and citrus ash. The house-made selection of gelatos and sorbets, available by the scoop or trio, are the perfect way to finish off the evening before heading out to make your next great discovery in Salt Lake City.
Current is open for lunch from 11-5 on Monday through Friday, Dinner from 5-10 on Monday through Saturday, and Brunch from 10-3 on Saturday and Sunday. Make your reservation at OpenTable today. 
Words: Pace Measom
Photos: Austen Diamond