SLC Ski Movies
Fall is on the outs and winter is right around the corner.  If you're looking for a little winter stoke to get you motivated to do some squats and tune your skis, a ski film is the only way to go.  We are at the end of "ski movie season" but you can still get your hands on tickets for a few more. Check out the list I put together below, so you can spend your time dreaming of snowflakes and making new shreddy friends instead of trolling the internet for show times.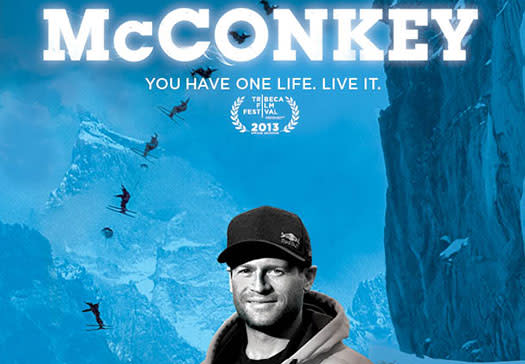 -  McConkey wiill be played at Snowbird Ski & Summer Resort tomorrow evening, November 2. Tickets are available at the door for $15, show starts at 8pm.
-  Into the Mind Will be in downtown SLC on November 16 at The Depot, 400 West Temple. Showtime is at 8pm and tickets are only $15.
-  Elevation by local production company PowderWhores will showcase the film in Park City on Thursday, December 5 at the Jim Santy Auditorium(1255 Park Ave). Go support these guys for only $10 - be there at 7:30pm.