SLC Marathon Guide
From packet pick-up, parking, train service, to on-course support, and beyond... check out the details and plan for success! 
Where to Stay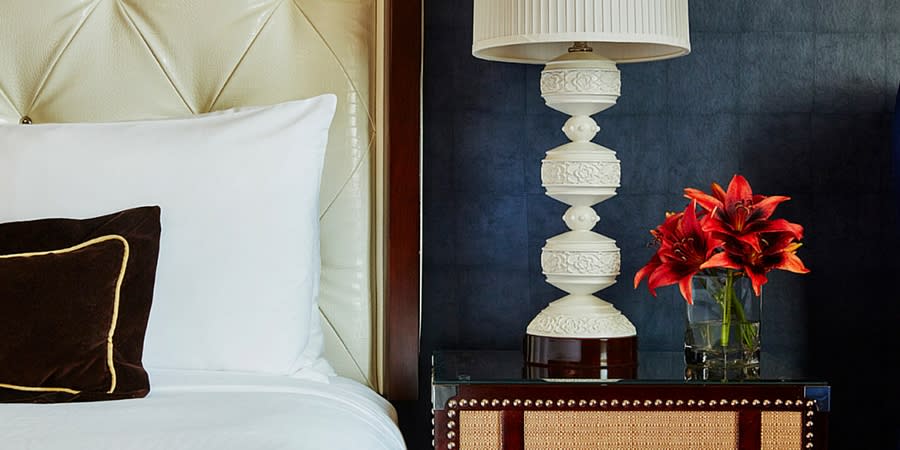 From the heart of the city to the edge of the wilderness, Salt Lake has a host of options for you to set up a perfect base camp for your visit.
See all of the options HERE. 
The Day Before The Race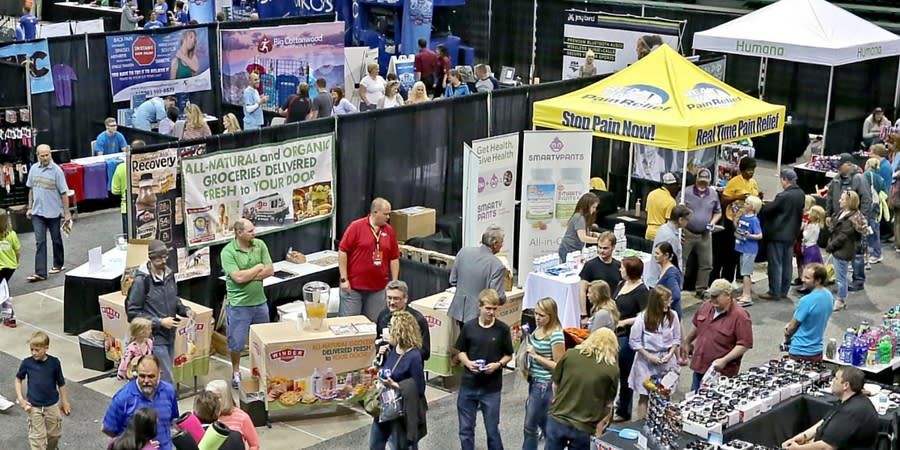 Pick Up Your Race Packet 
The Quality of Life Expo will be the only place where you can pick up your registration packet. Remember to bring a picture ID. Runners will receive a race packet that includes a race number, timing chip, participant shirt and other crucial information. Please note there will be NO race-day registration and NO race-day packet pickup.
Friday, April 15, 2016 – 10 a.m. to 8 p.m.
Utah State Fairgrounds Promontory and Bonneville Buildings
155 N 1000 W Salt Lake City, UT 84116
Prepare Your Body  
Carb Load - When you have dinner make sure around 65% of your calories are carbohydrates.
Here are some of our Favorites
Cafe Molise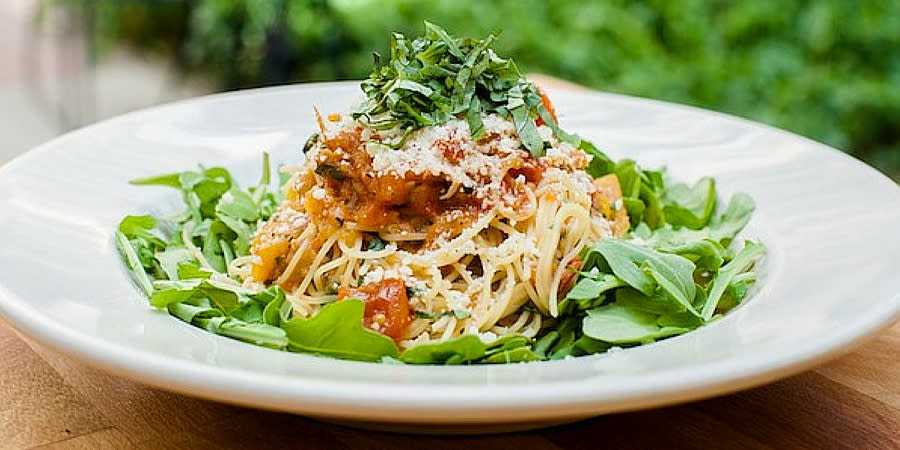 Fresh fish, grilled meats, pasta, salads, and decadent desserts. Excellent wine list and full bar. Garden patio seating and private dining room available. Reservations accepted.
Squatters 
Squatters has been creating award-winning cuisine and beer since 1989.  Featuring daily specials and traditional pub favorites such as bacon topped meatloaf and a delicious array of burgers, and of course award-winning craft beer, Squatters is Salt Lake's premier brew pub. 
Rodizio Grill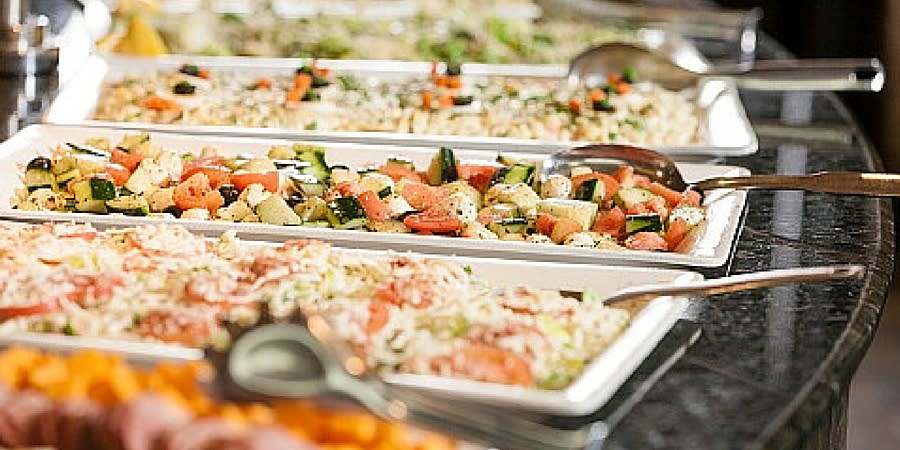 American's First Brazilian Steakhouse est. 1995. Authentic Brazilian cuisine, featuring three-foot skewers of perfectly grilled meats carved table-side by Brazilian Gauchos. Over 30 gourmet salads and homemade desserts make an unforgettable dining experience.
Log Haven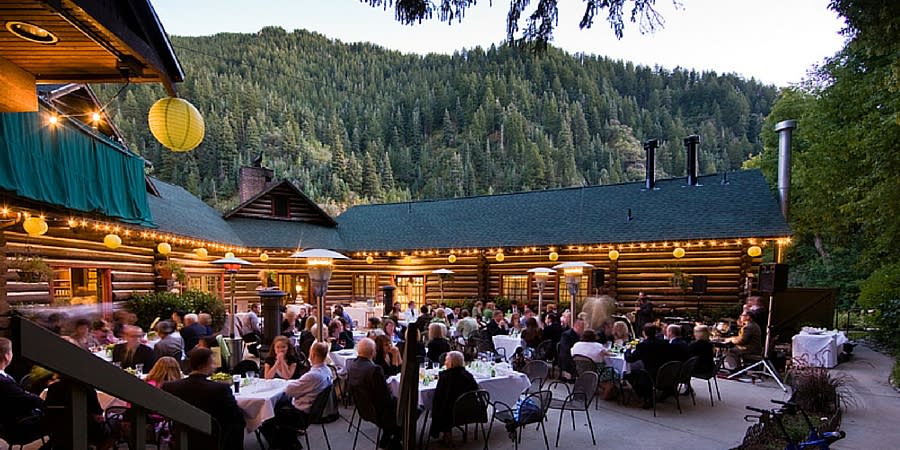 Voted "Best Canyon," "Best Restaurant," and "Hall of Fame." Historic mountain retreat minutes from downtown. Pines, waterfalls, wildflowers, warm fires. Patio dining. Rated Top 50 Romantic in USA. 
Spencer's for Steaks & Chops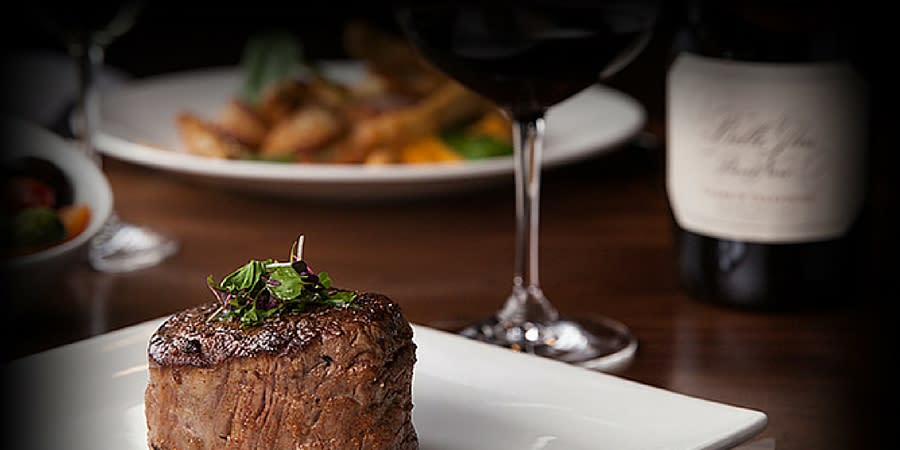 Spencer's for Steaks and Chops of Salt Lake City is the ultimate steakhouse. Open 7 days a week for Lunch and Dinner. Featuring USDA prime grade steaks that are aged for 21 days, hand cut and seared to perfection in our 1600 degree broiler. If you prefer the sea to the plains, try the fresh seafood such as the Sashimi grade Ahi Tuna, wild caught Salmon, Alaskan King Crab legs or cold-water Lobster tail. 
J. Wong's Asian Bistro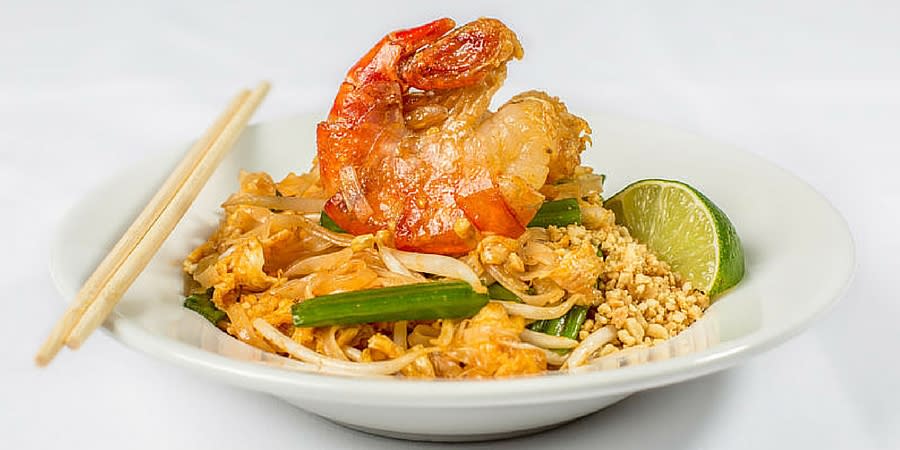 Located in the historic Patrick Lofts building and just steps away from the Salt Palace, J. Wong's offers downtown diners fresh and sophisticated Thai and Chinese cuisine in a stylish, contemporary setting. 
Find a complete list HERE.  
Avoid 
Food high in fiber- Whole-grain breads, vegetables, legumes and fruits. While these are normally an excellent choice, these can cause digestive issues and discomfort the next day during a n extended run.
Alcohol
Caffeine
Some runners can handle a cup of coffee on race day, but if you are prone to pit stops after your morning cup of joe, you may want to avoid this. Fatty Foods- These can often take much longer to digest and can feel like dead weight the next day. 
Unusual Foods 
This can interrupt your sleep.
Stay Hydrated 
Don't overdo It Go for a Short Run If You Need It. Trim Your Toenails Prepare Your Gear and Clothing Relax Pre-Plan Breakfast Breakfast Burrito, yogurt, waffle, bagel, smoothie, oatmeal Review the Course and Terrain
Day Of Race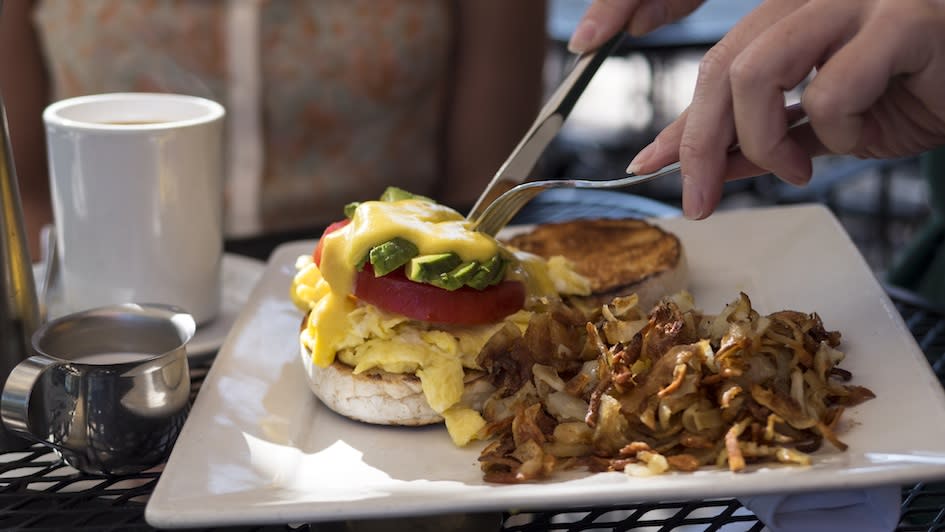 Eat Breakfast that you pre-planned
See all the options HERE.
Arrive at startline early  
One complimentary ride on TRAX is offered to all participants to get to the start line before the race with the presentation of a participant bib. It's recommended that if you drive to the event, you park in one of the 9,000+ paid parking places ($3-10 for the morning on average) and travel up to the University of Utah to start via the RED or BLUE line on TRAX.
Start line stop: Medical Center (10 N Mario Cappecchi Drive)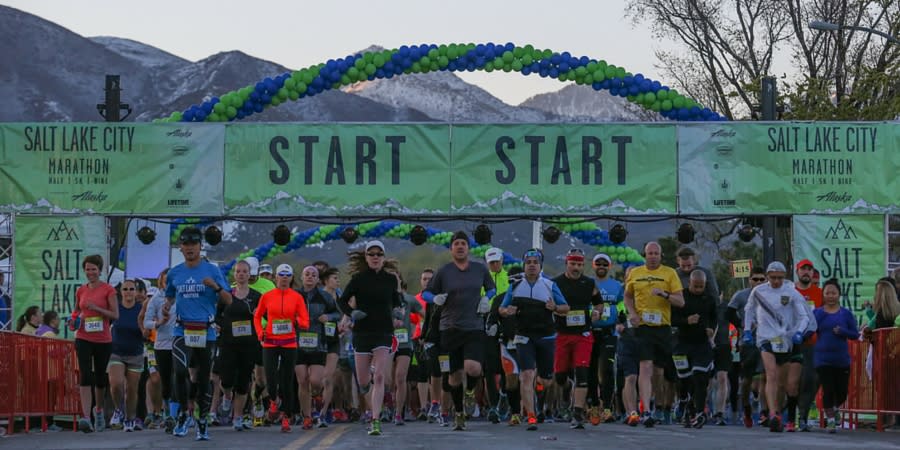 Full List of Events 
Time           Event                                                       Location
4:45am       Early                                               UTA/TRAX Service Begins
6:00am       Bike Tour Start                                 Olympic Legacy Bridge
6:50am       Wheelchair & Hand Cycle Start          Olympic Legacy Bridge
6:50am        Marathon & Half Marathon Start        Olympic Legacy Bridge
6:55am       5K Start Ceremony                           Library Square
7:00am       Marathon & Half Marathon Start         Olympic Legacy Bridge
7:10am       5K Start                                            Library Square
7:25am        10K Start                                          400 S 900 E
8:00am       5K Awards Ceremony                          Library Square
8:00am       Kids Activities Begin                            Library Square
8:30am       10K Awards Ceremony                        Library Square
9:00am       Half Marathon Award Ceremony            Library Square
10:00am      Beer Garden Opens                             Library Square
10:30am       Marathon Awards Ceremony               Library Square
10:45am       Kids Marathon                                   500 S 200 E
1:30pm       Finish Line Closed                               Library Square
After Race 
Wrap yourself in a Mylar blanket or a regular blanket to keep your body temperature from dropping too quickly.
Grab something to eat, such as a banana. As soon as you are able, change into some dry, warm clothes. Try to get back to your hotel as soon as possible to relax, shower and rehydrate.
Soak in a tub. Some runner like a short 15 minute ice bath. It doesn't have to be too cold about 55-65 degrees. Light foods that are easy to digest—especially vegetables and fruits will help speed up your recovery.
A short walk will help your muscles recover and is a much better than doing nothing at all. A brief walk is almost the equivalent of the cool down.
After your walk, if you can arrange it, a light massage can do wonders.  A light massage can help relive aching muscles. Avoid a deep tissue massage. If your hotel doesn't offer massage, here is a list of places you can go:
Celebrate Your Accomplishment!
Eat a lot of fruits, carbs and protein rich foods. This will help your body recover. 
Dining ~ Where to Eat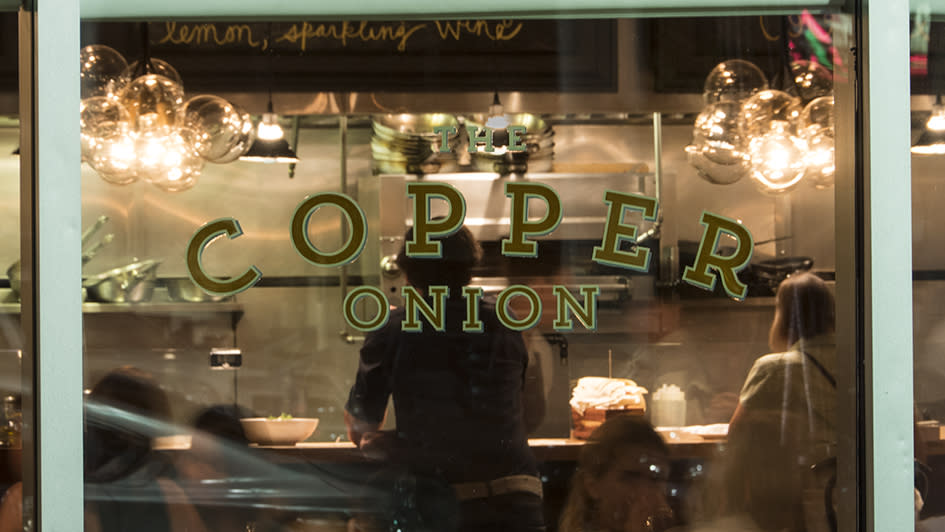 Find a complete list HERE.  

Nightlife
As the city lights come up each night, Salt Lake's many clubs and night spots keep things lively with a wide range of entertainment options. Choose from intimate piano clubs, bohemian music scenes, and high-end cocktail bars. Try country-western line dancing, groove to the smooth sounds of jazz and blues, or rock n' roll the night away. Or just relax with a friendly game of pool or a big-screen sporting event. There's always something going on in Salt Lake.
See all the options HERE.
Day After Race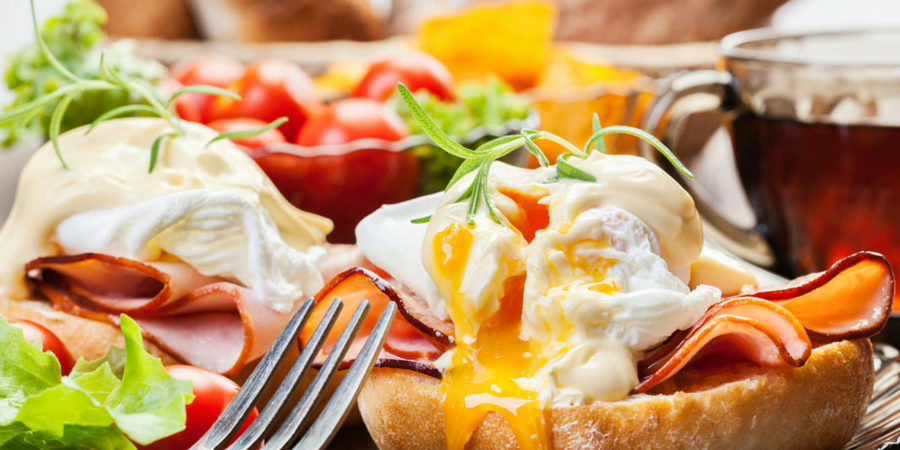 Take it easy, but don't sit still. Here are some of our places for brunch.  
If you have the chance, indulge yourself—and not just with food! If you've just run a big-city marathon and aren't rushing home, maybe some sightseeing, going on a little shopping spree, or doing something completely different from the marathon focus you've had for the last week.
Sightseeing is good because you'll get to do some walking at a comfortable pace and it can provide sufficient and pleasurable recovery exercise for the day.
The Salt Lake Connect Pass is a great way to see the city. With more than 15 attractions across the city, you can make a great rest day of taking in the best arts and entertainment that Salt Lake has to offer.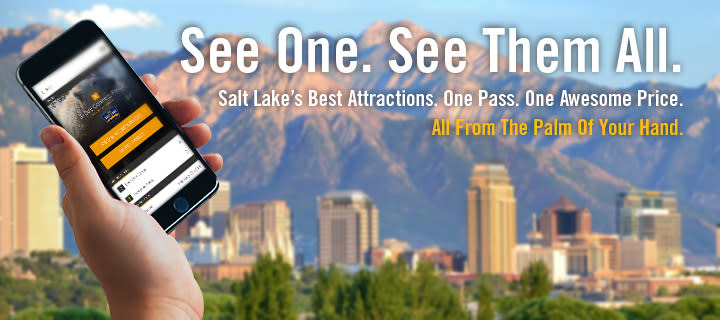 The Connect Pass saves you 50-80% on regular admission to the included Salt Lake attractions.
Get yours HERE.