If you're the type of person who likes to cram as much fun as possible into every day of their ski vacation, then you might want to add a night at The Depot to your trip. Think about it: You get to spend the day skiing fresh powder and huffing fresh mountain air, and your night downtown, treating yourself to dinner and capping the night off with a live set by one of your favorite bands. All killer, no filler. All YOLO, no FOMO.
The Depot is one of the best places in Salt Lake to see national touring artists (and catch the best local talent, too). The venue hosts a huge variety of musicians—everything from hip hop, indie, and EDM to bluegrass and classic rock. The stage has been graced by legends like BB King, Robert Plant, and George Clinton, as well as modern musical visionaries like Dua Lipa, Tame Impala, Joanna Newsom, Aesop Rock, and Brockhampton. And luckily for you, ski season is the busiest season for shows at the The Depot.
Here's the scoop on seeing an apres show at this awesome venue.
Getting There & Getting In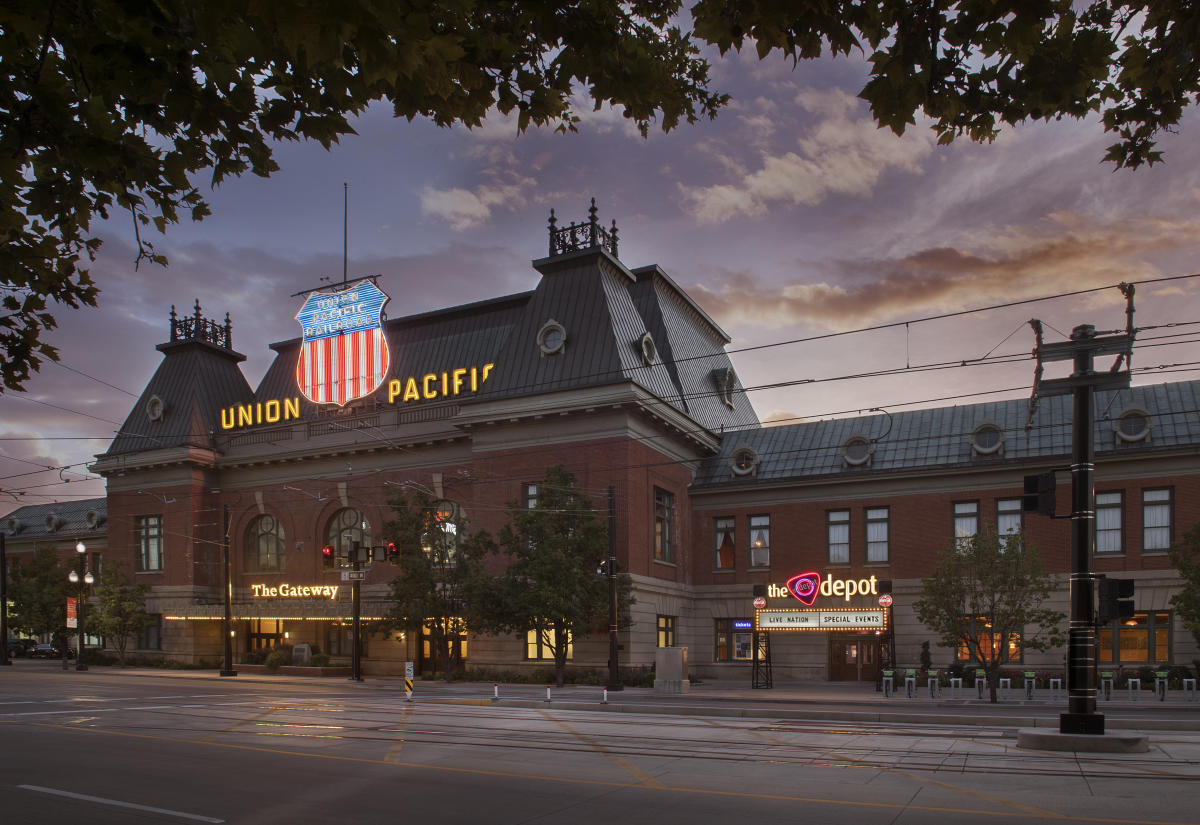 The venue is located in the historic Union Pacific Building, built in 1908, on the north end of The Gateway Mall in the heart of downtown Salt Lake—it's also conveniently close to dozens of hotels, shopping, dining, bars, and... Jazz games! (Another fun post-ski and/or pre-show activity for you fun-crammers.) Parking is relatively hassle free—you can park cheaply in the The Gateway parking garage right next door. If you're riding public transportation (which is free from the resorts with your Ski City Super Pass), TRAX light rail drops you off just steps from The Depot's entrance. The venue offers mobile ticketing, so make sure you charge your phone after taking all those pics of your amazing day on the slopes.
Getting a Drink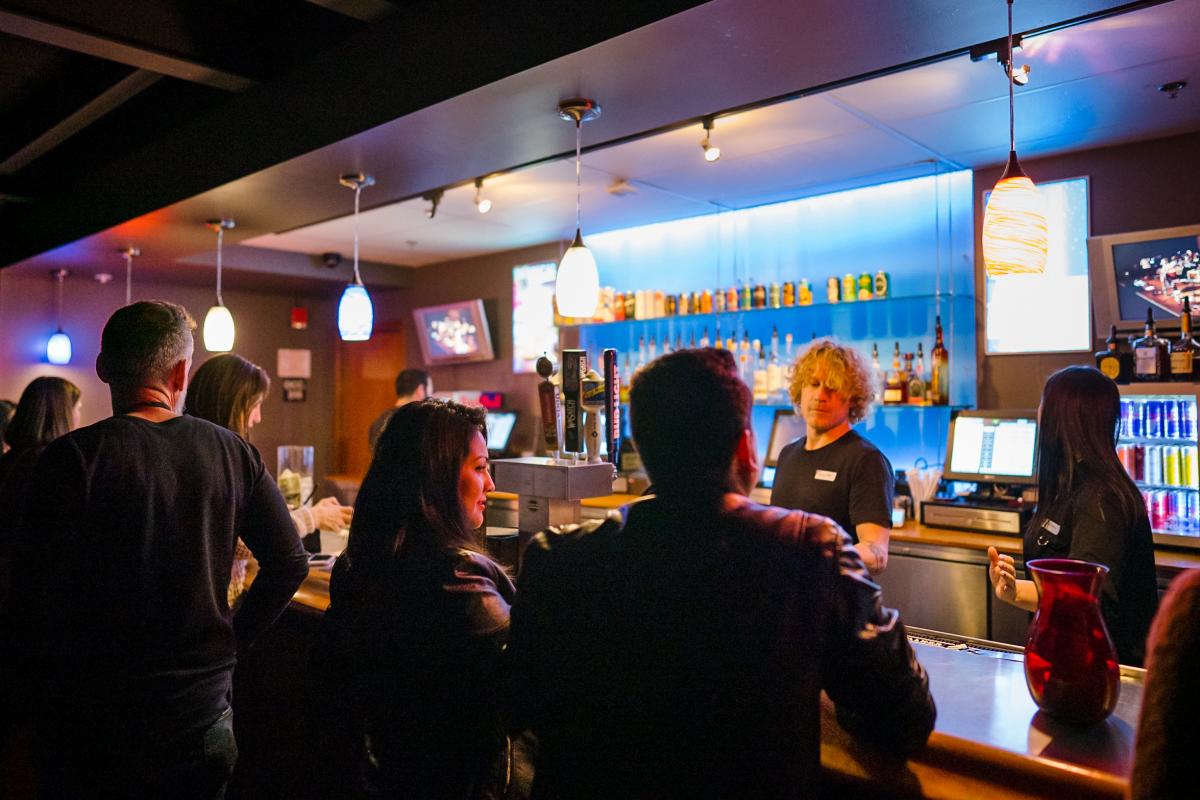 The Depot's full-service bar includes a wide variety of local spirits, beer, and cider—ask the bartender for their favorite and get an extra taste of Salt Lake. The band determines whether the show is 21+ or all ages, so make sure you double check before you buy your ticket. For 21+ shows, plan on being ID'd at the door. During said 21+ shows, you can take your drink anywhere in the venue, but for all ages shows, you'll need to stay in the bar area while you enjoy your adult bevvie.
The Space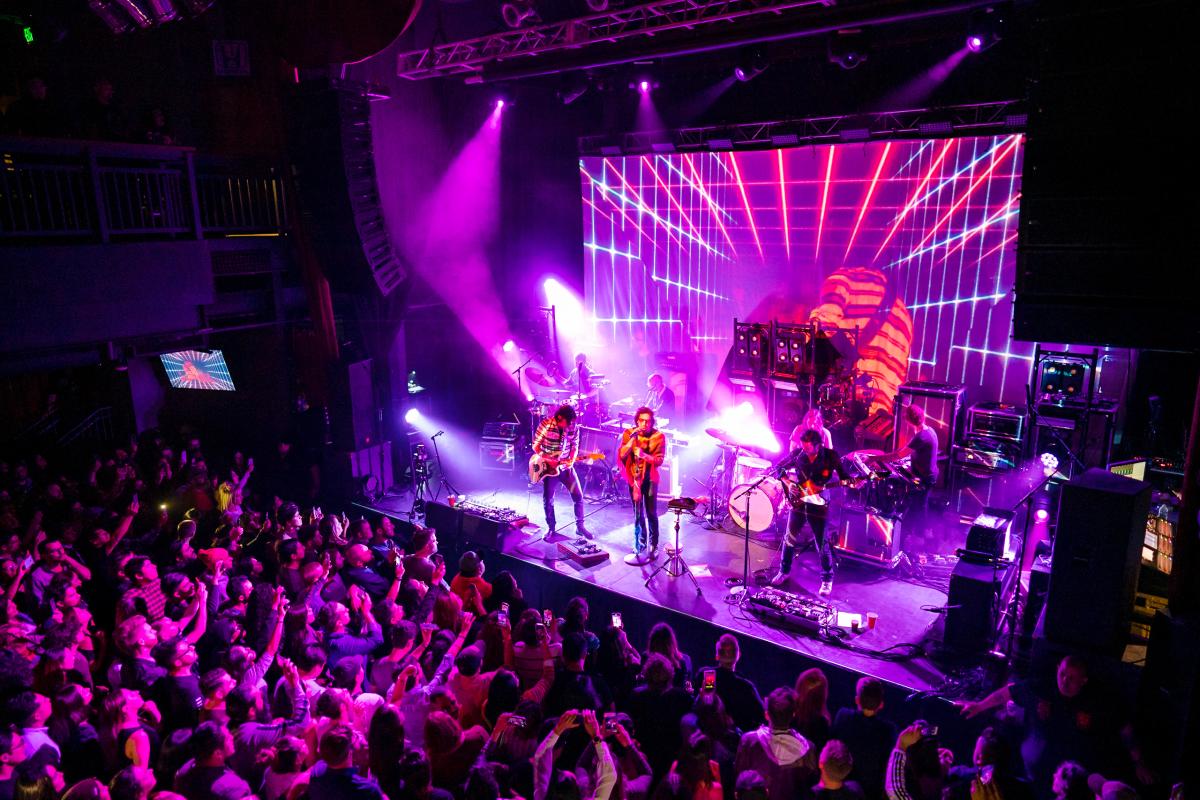 Size-wise, The Depot is right in the sweet spot—its 1,200-person capacity means it's big enough to draw renowned bands, but it's still small enough to create an intimate experience. The four-story venue lets you get up close and personal with the artists and their fans or enjoy a little more distance and elbow room in the balcony areas. The bathrooms are clean and, almost equally important, huge—no standing in line for 20 minutes and missing your favorite song while you wait for one of two questionable stalls to open up.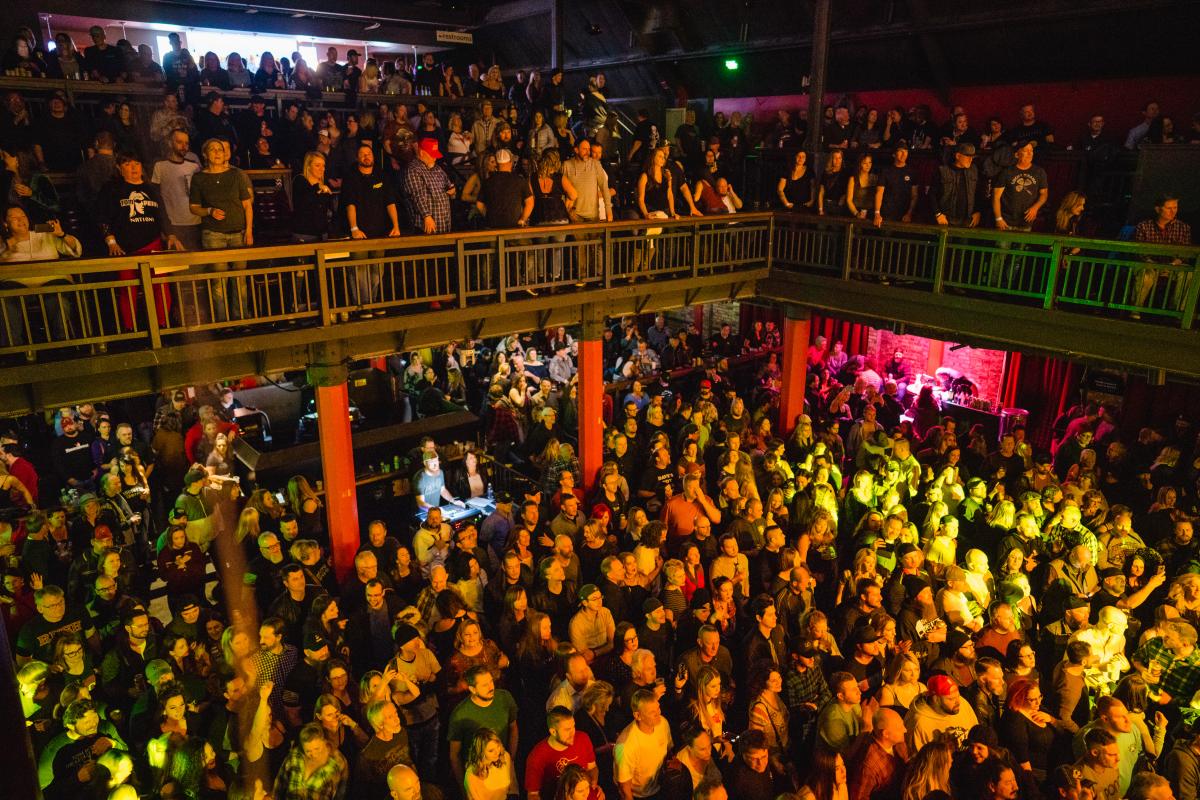 The Depot is standing room only, with the exception of the VIP area on level four, which includes table service and an awesome, unobstructed view of the stage. (Interested in reserving a VIP space? Inquire here.) If you need to step outside for a chat or a smoke, there's an outdoor patio.
Where to Eat & Drink Before the Show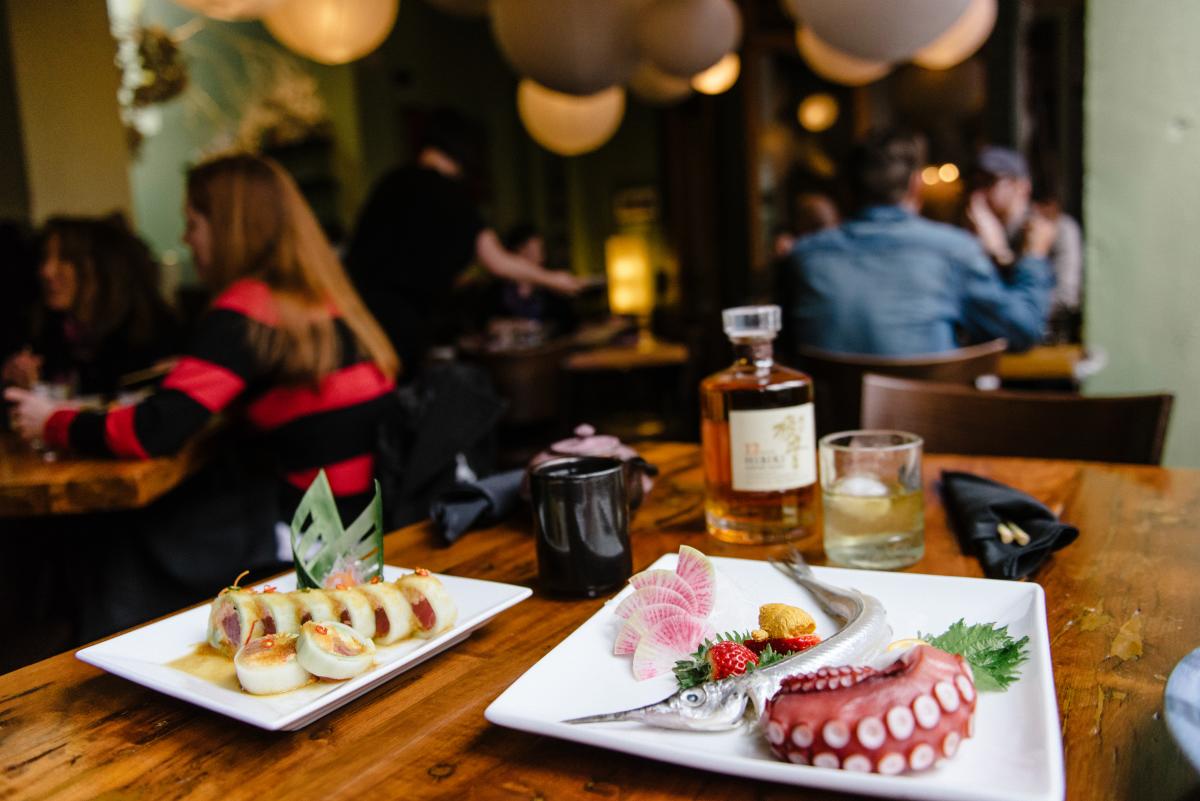 There are tons of great options for grub and pre-gaming near the venue, but we think these are some of the best for satiating apres appetites:

Chile Tepin: Authentic Mexican favorites, cerveza, and margaritas.
Red Rock Brewing Co.: Above-and-beyond pub food and tasty local brews.
Martine: Tapas and entrees with a Mediterranean twist.
Squatters Brewpub: A holy institution: Salt Lake's oldest brewpub.
Good Grammar: Craft cocktails, small plates, chill city vibes.
Takashi: The best sushi in the city.
Boltcutter: Creative vegan cuisine and cocktails.
Pallet: A hip New American bistro for bona fide foodies.
Ready to plan your apres evening at The Depot? Check out the upcoming schedule and buy your tickets here. And be sure to follow Visit Salt Lake on Instagram and Facebook for a chance to win our monthly concert ticket giveaways.