A violent collision between winter storm and mountain range has produced a fresh load of powder snow overnight, coating each and every mountain flank. You blearily grind your coffee beans and gather your layers and equipment while shoveling toast into your mouth. You jam a bag, snacks, and equipment in your car, almost forgetting your boots, all the while imagining the blissful turns and face shots that await. While visualizing a slow motion, perfect powder turn, the winking of red brake lights jars you out of your white room reverie. Traffic. The winding road between you and your powdery bliss is shared with hundreds of cars, it'll be an hour or more to reach the slopes you've been frothing after--that is, if you don't plan well, and take advantage of all the public transportation and carpool/rideshare options available here in Ski City. After all, we are a Ski City, and responsible commuting is integral to every city, whether or not you average 500-inches of The Greatest Snow on Earth.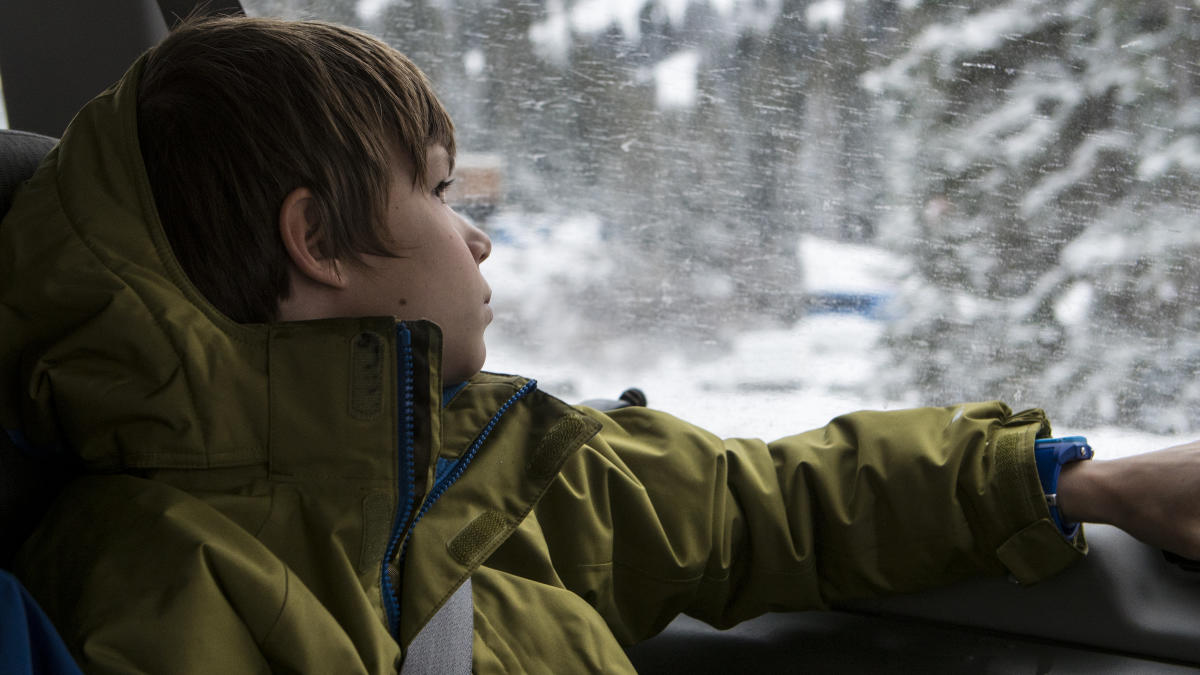 The reality of packed parking lots, clogged highways, and hours-long traffic jams encompasses the dark side of skiing and snowboarding. We all want to escape the daily grind and in doing so, run the risk of becoming trapped in traffic far worse than any weekday commute. Not only that, the emissions produced by so many idling cars threatens the very winter storms and snow we so fervently pursue.
To a skier or snowboarder, climate change and traffic are two seemingly insurmountable problems in dire need of solving. Protect Our Winters (POW) states that more than 97% of scientists agree that the earth has been warming at an alarming rate over the past century, due to carbon dioxide emissions. It's easy to become overwhelmed when facing such challenges but Utah is stepping up to address traffic and congestion in Big Cottonwood and Little Cottonwood Canyons, which in turn helps to preserve the powder.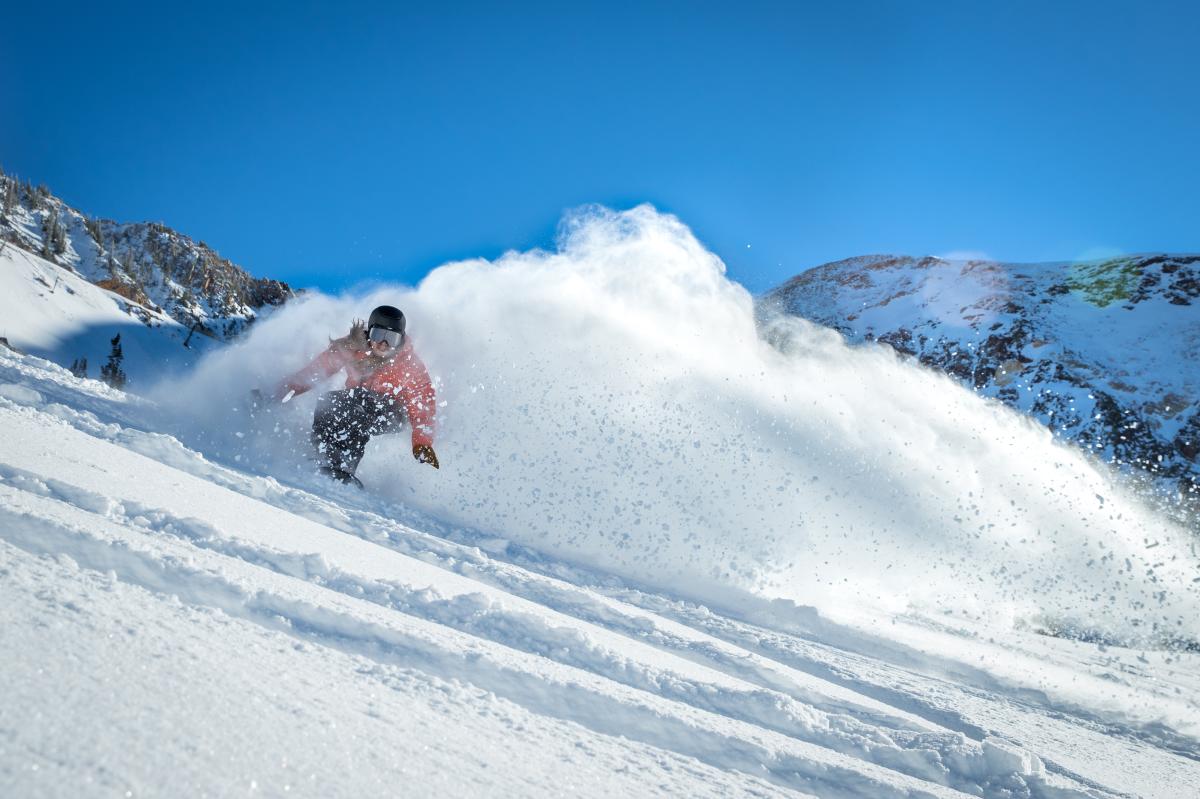 For the 2019-2020 season, several groups came together to address and implement solutions to the growing congestion and traffic heading for the four major ski areas in Salt Lake City's backyard, Alta, Brighton, Snowbird, and Solitude. After all, locals and visitors alike want to spend their time enjoying Utah's incredible snow, not sitting in crawling traffic. Read on to learn about various opportunities to carpool, rideshare, or ride the Ski Bus and help play a vital role in preserving Utah's legendary snowfall.
SERVICE INCREASE ON UTA'S SKI BUS ROUTES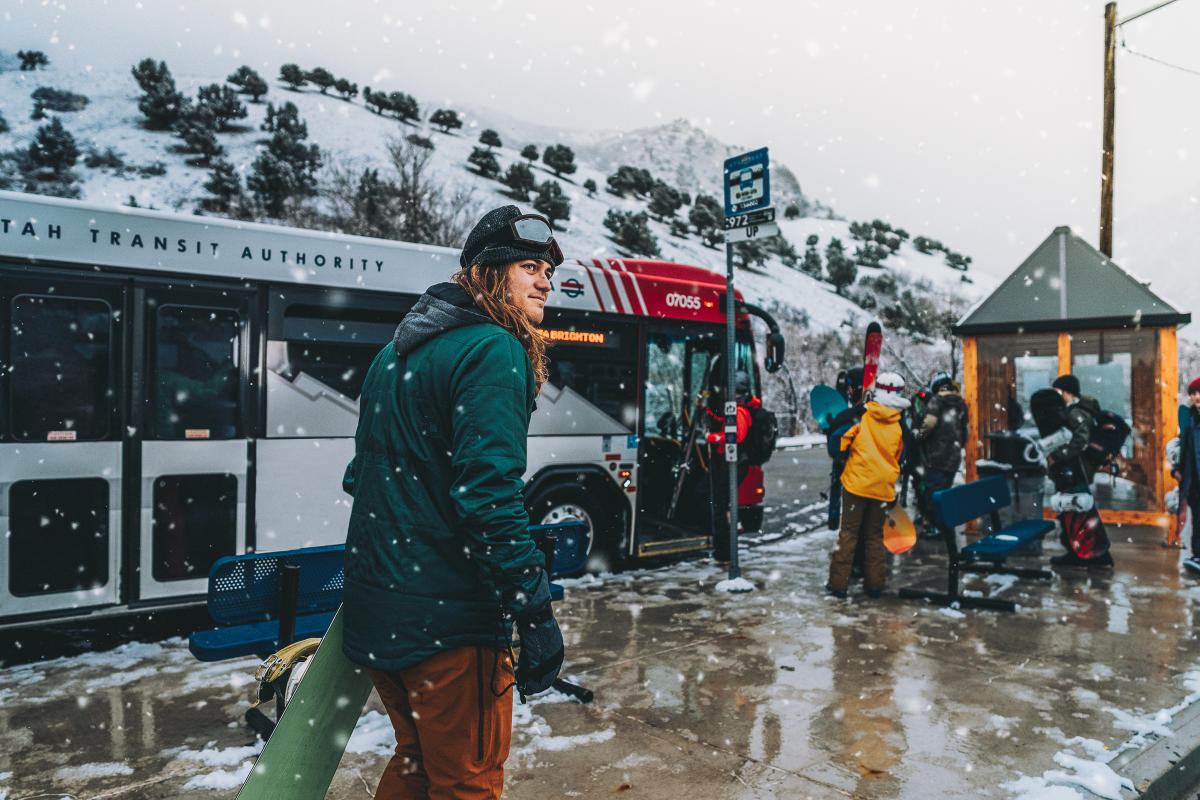 Area ski resorts, Save Our Canyons, the Wasatch Backcountry Alliance, and the Central Wasatch Commission have all collaborated with the Utah Transit Authority to increase bus service and better serve Utahans and guests as they travel to the resorts. For the 2019-2020 season, routes have been readjusted for efficiency and speed and will be making far more trips to Snowbird, Alta, Solitude, and Brighton. The following changes have been implemented to help reduce congestion and transit times in the canyons:
Trips to Snowbird and Alta on Route 953 have been increased by 26%
Trips on Route 972 to Solitude and Brighton have increased by 28%, from 61-64 trips per day up to 79.
Congested bus stops that frequently caused delays have been eliminated
The Little Cottonwood Canyon Park & Ride will now serve as a dedicated carpool lot
Ski racks have been removed from select routes to increase space for riders
Multiple resorts, government agencies, and non-profit organizations all came together to find a solution and the funding to make the increase in Ski Bus service possible. For more complete info on UTA's Ski Bus system, view our Ski City UTA Ski Bus Guide.
DOWNLOAD THE R.I.D.E. APP
Initially developed by Snowbird to provide guests with a proactive and immediate way to combat canyon congestion, the R.I.D.E. app lets you sync up with fellow skiers and snowboarders to coordinate carpools. R.I.D.E., which stands for Reducing Individual Driving for the Environment, will soon be adopted by all four Cottonwood Canyon ski resorts. This mobile phone application will allow users to track rides on the UTA Ski Bus or carpools of 3 or more individuals to earn points that can be redeemed for prizes. By incentivizing ride sharing and Ski Bus trips, R.I.D.E. motivates snow lovers to reduce emissions, promotes the habit of carpooling, and allows users to earn sweet prizes like free lift tickets, early lift privileges, and swag.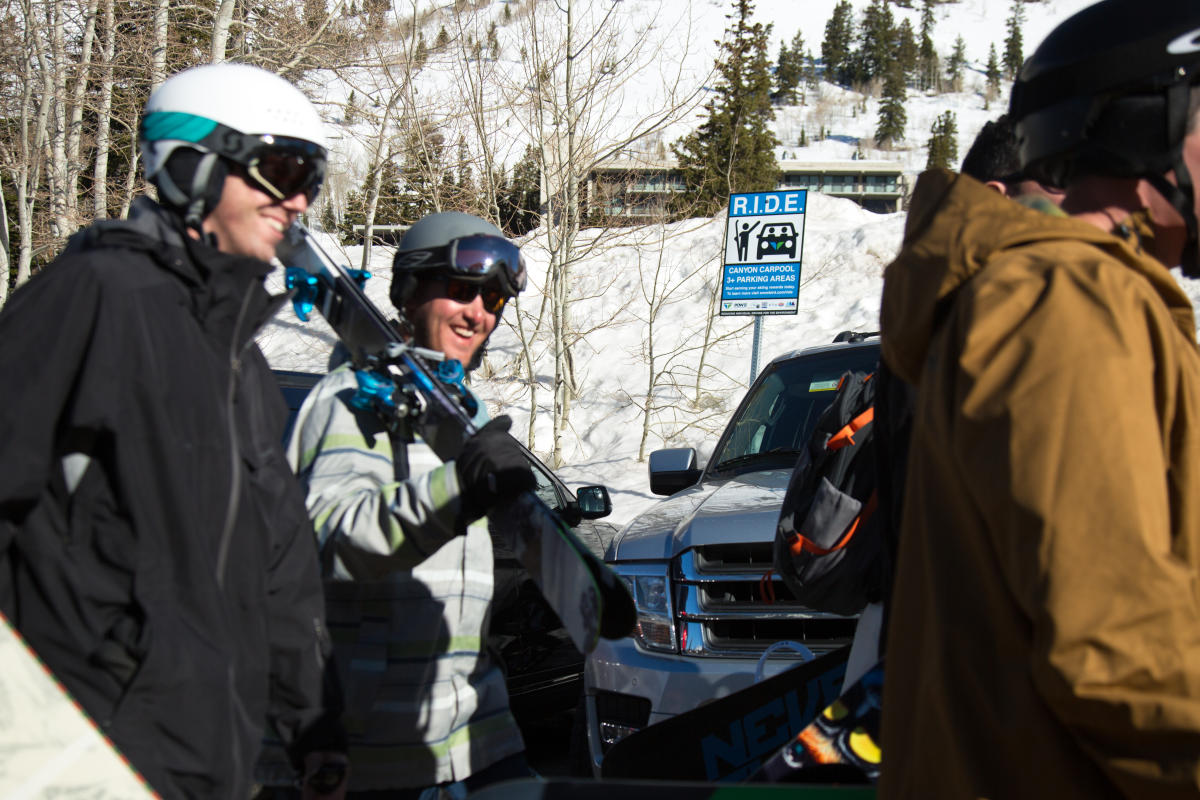 R.I.D.E. also provides the ability to plan carpools with other app users. You can determine if you'd like to sync with just your contacts, or all R.I.D.E. app users. Some resorts like Alta and Snowbird also award carpools of 3 or more riders with primo parking spaces. By easing the logistical challenge of catching a ride, the R.I.D.E. app will help foster better habits and reduce the prevalence of single drivers up the canyon.
SKI PASSES ARE SKI BUS PASSES
Another incentive for locals or visitors to utilize public transit, many Utah resorts include UTA Ski Bus access with their season passes. The following Utah season passes include free trips on the Ski Bus: Alta, Snowbird, Snowbird Ten-2-Share passes, AltaBird passes, Brighton, the Big Cottonwood Season Pass, Solitude (Ikon & Ikon Base Pass), Snowbasin, and Sundance.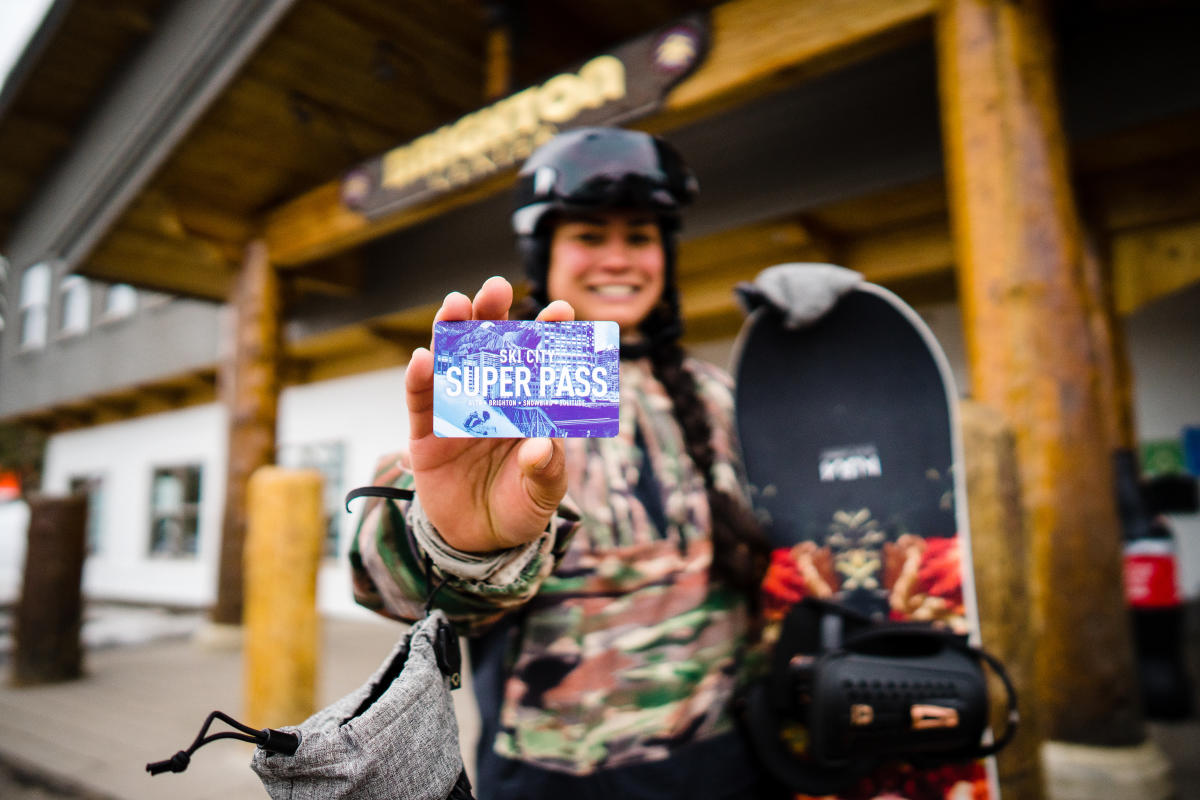 Conveniently, the Ski City Super Pass works as a UTA Ski Bus pass to all four Cottonwood Resorts. Simply tap your card to the electronic reader located at the front of any UTA ski bus or on a TRAX platform. Remember to tap your card on the reader again when you exit the bus or TRAX train to validate your fare.
The IKON Pass and the IKON Base Pass also function as a free UTA Ski Bus pass to and from Solitude and Brighton in Big Cottonwood.
TRACTION LAW
When snow or foul weather looms in the forecast, the Utah Department of Transportation and local law enforcement will implement a new traction law, restricting access to prevent unsuitable vehicles from attempting to navigate dangerous driving conditions. Many a traffic jam in the canyon has been caused by unprepared drivers sliding off the road or blocking traffic. Because the roads are treacherous and narrow, clearing up an accident or summoning a tow truck can take hours while cars stack up and idle.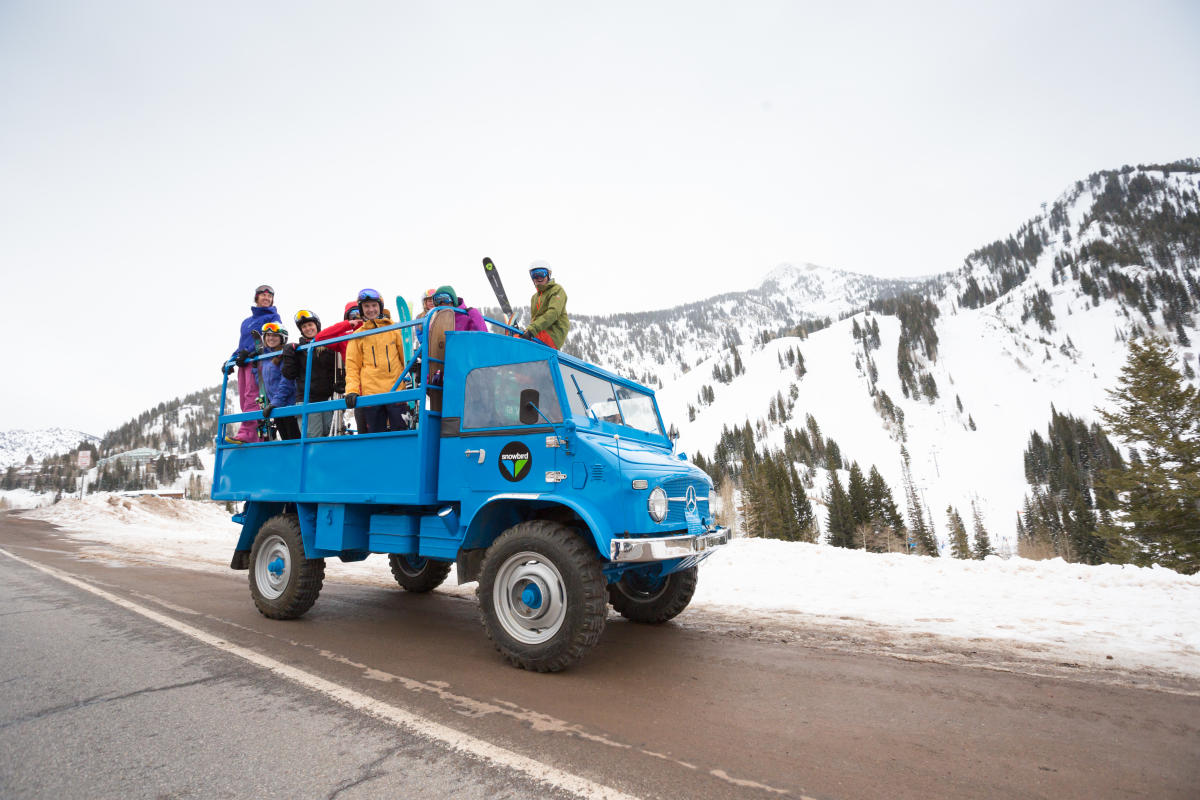 Travel restrictions and/or the traction law will be recognizable when yellow lights are flashing at the base of either canyon. UDOT will also announce the status of the Traction Law on social media, the UDOT Traffic App, and the UDOT website. When in effect and based on current conditions, only 4-wheel drive, or all-wheel drive vehicles with snow tires and/or chains will be permitted to enter the canyons. 2-wheel drive vehicles with snow tires may be denied access if enforcement personnel evaluate them to be insufficient. (For more information, click here.) For this reason, the Ski Bus presents the ultimate alternative. These buses are tricked out with the best tires and can deliver you to the resort swiftly and safely. If there is any chance your car could endanger yourself or others, you should make every effort to mount the Ski Bus. This is especially true for those using 2-wheel drive rental cars. Stay safe and hitch a lift on the Ski Bus in stormy weather.
All these efforts will help preserve the powder in Utah and beyond. By taking a few small steps, we can all have a positive impact. Some added benefits of ridesharing, catching a lift on the Ski Bus, and carpooling include:
Mitigating air pollution in the canyons and the Salt Lake Valley
Alleviating demand for parking spaces in the canyons
Reducing wear and tear on your vehicle
Spending quality time with friends
Meeting new skiing or snowboarding buddies