Ushering in the new season, and carrying on as one of Ski City's rowdiest pre-season celebrations, the Shred Fest is back for another year.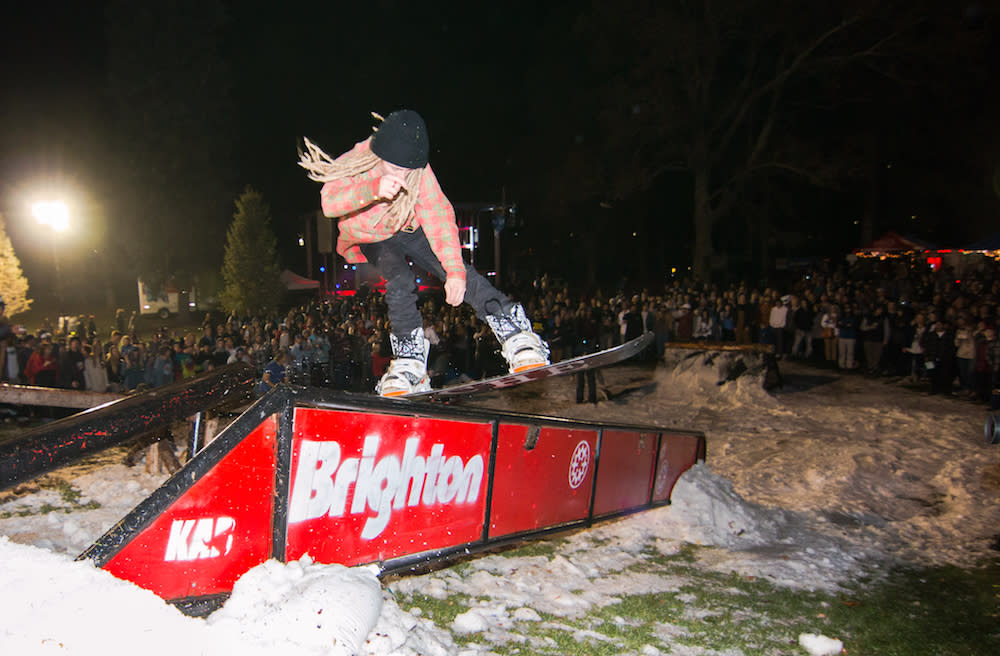 The premise is simple—Ski City's riders, skiers, and mountain community host an evening of urban skiing and riding, lumberjacking (yeah, you read it right), music, and food. Downtown Salt Lake is about to get wicked hyphy.
Lumberjacking
The Montana State Timbersports Team will be throwing axes and ripping chainsaws all afternoon while inviting participants to compete in various competitions for Sugarhouse's 2nd ever lumberjack competition.
Ski and Snowboard Rail Jam
Riders will compete in a jam-style format with features provided by BONEZONE Brighton.
Live Music
Get your groove on with live music all day long from local and national touring acts.
Buy your tickets here.